BMW R75/5 1972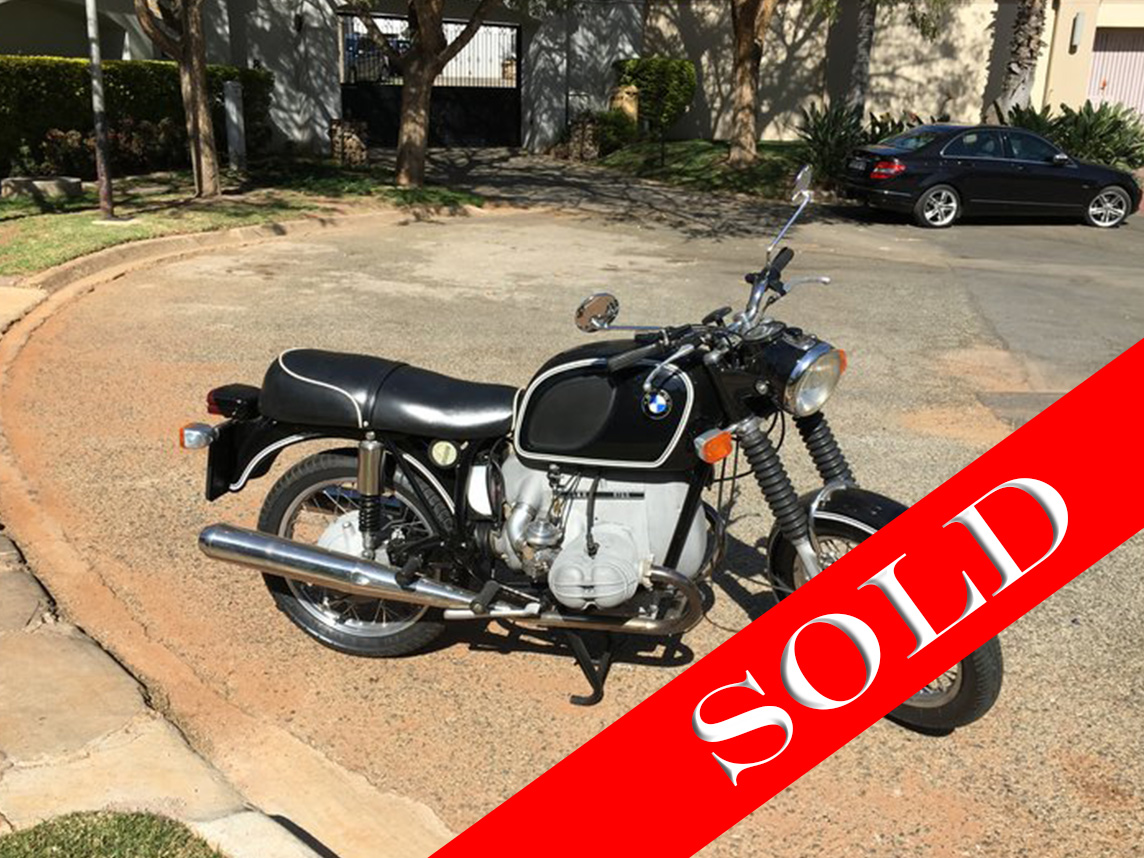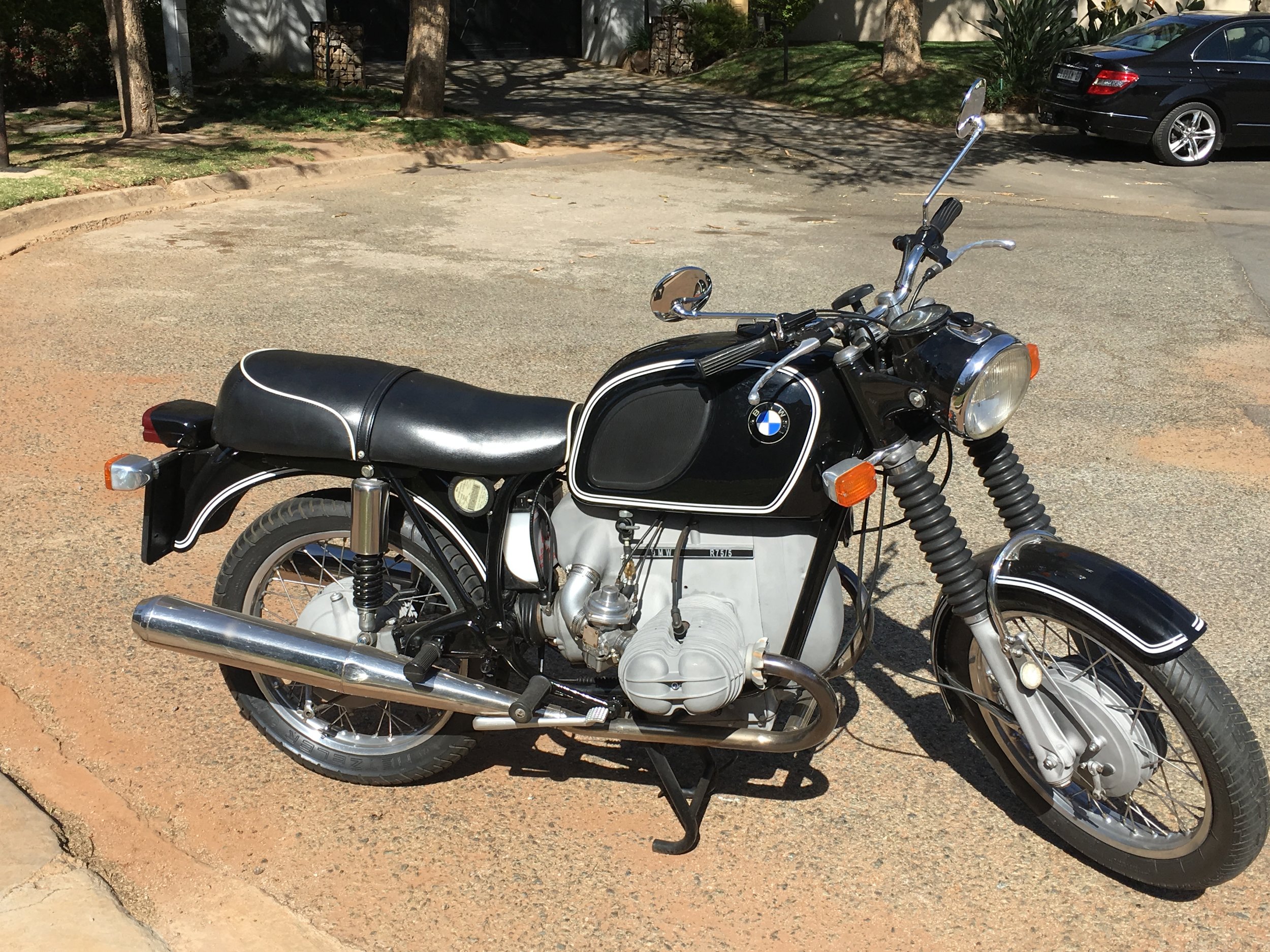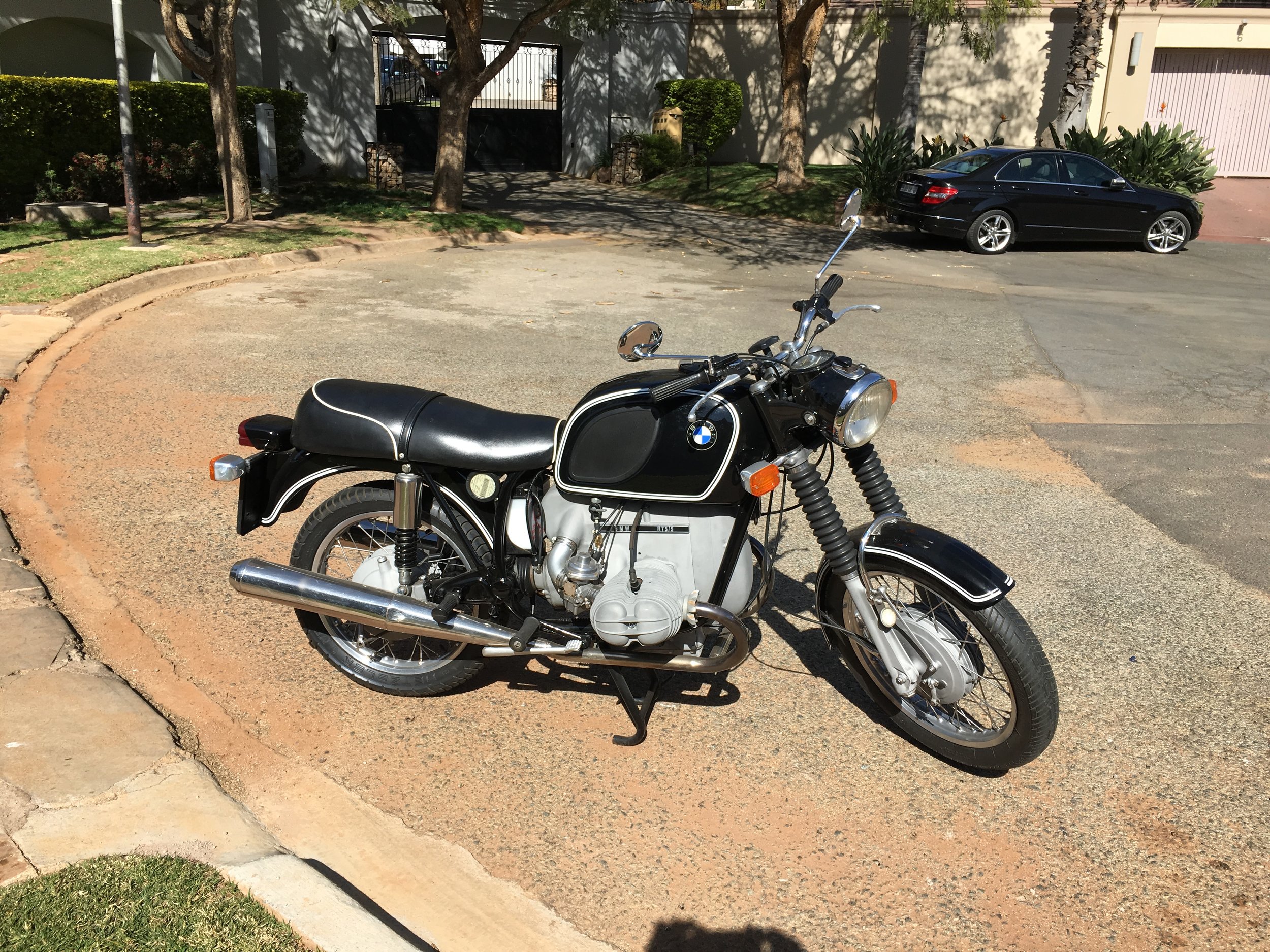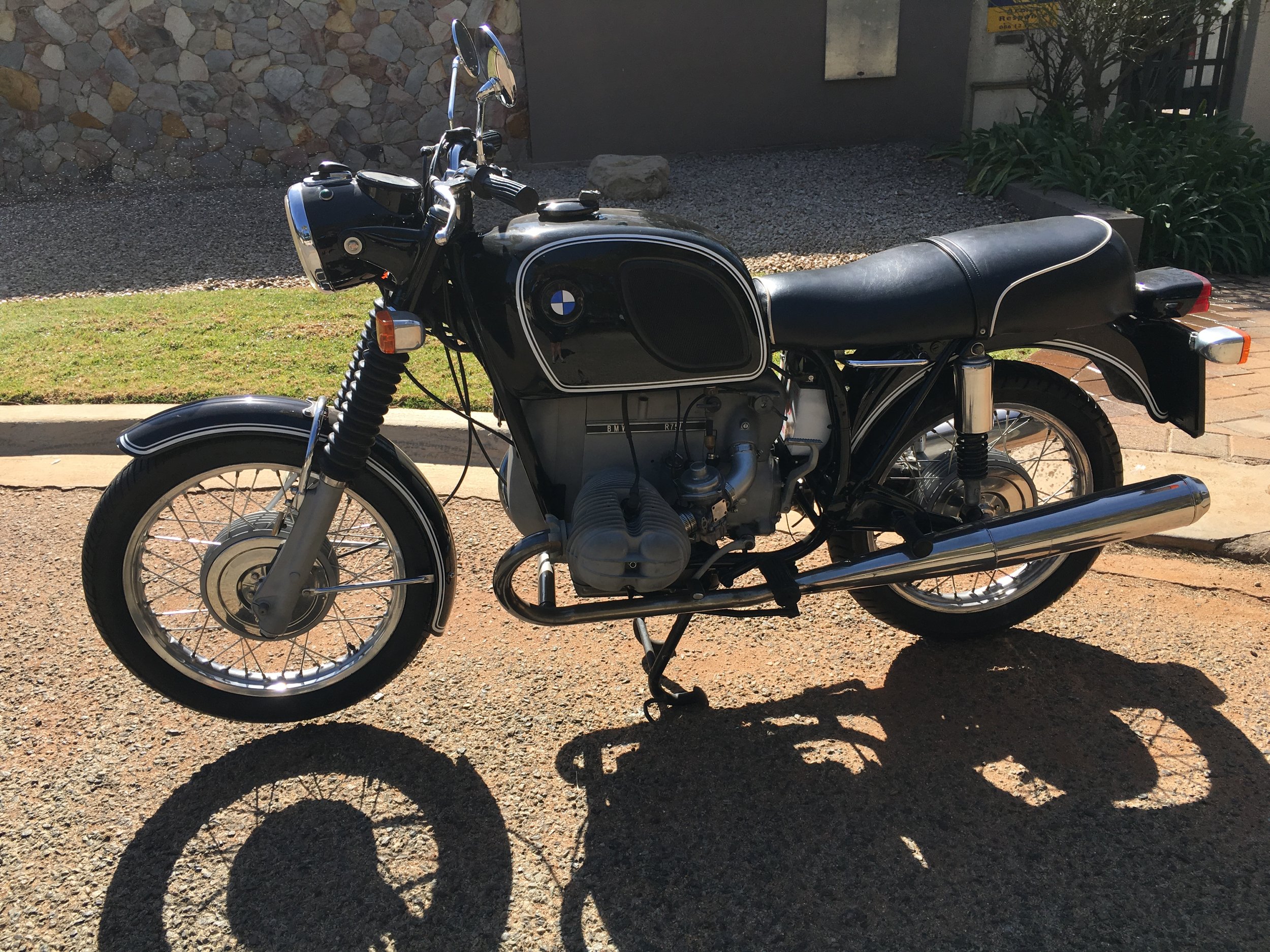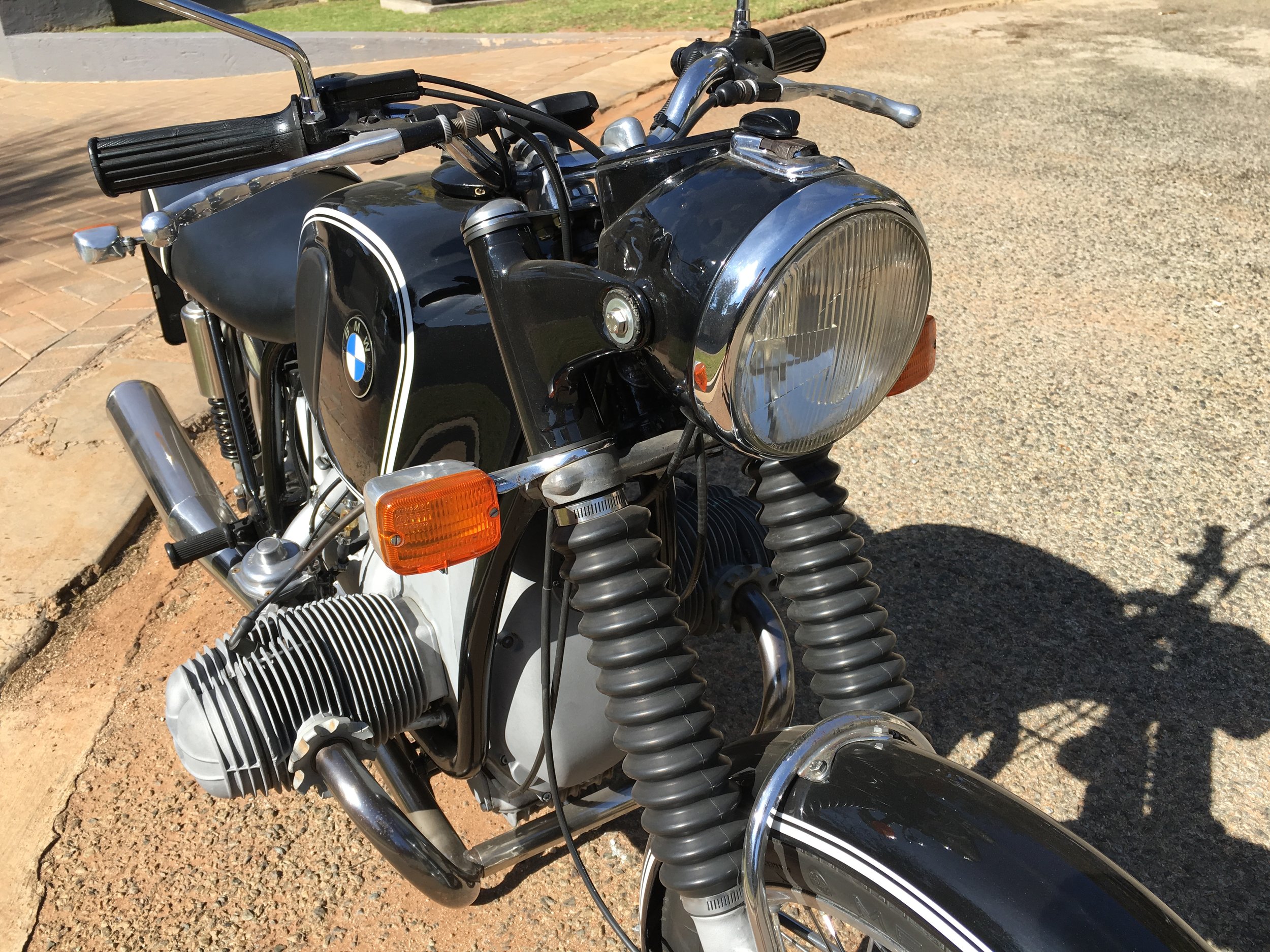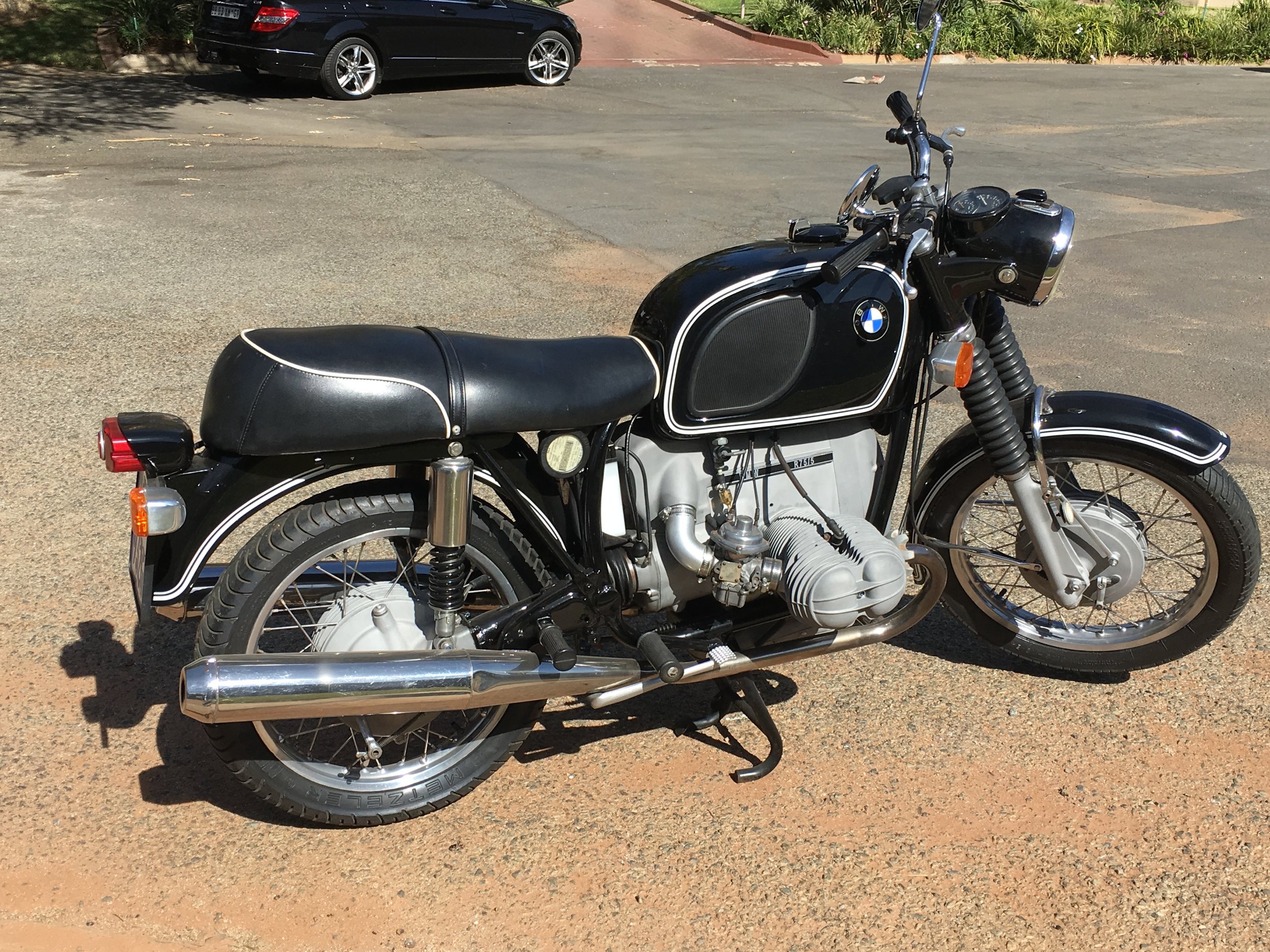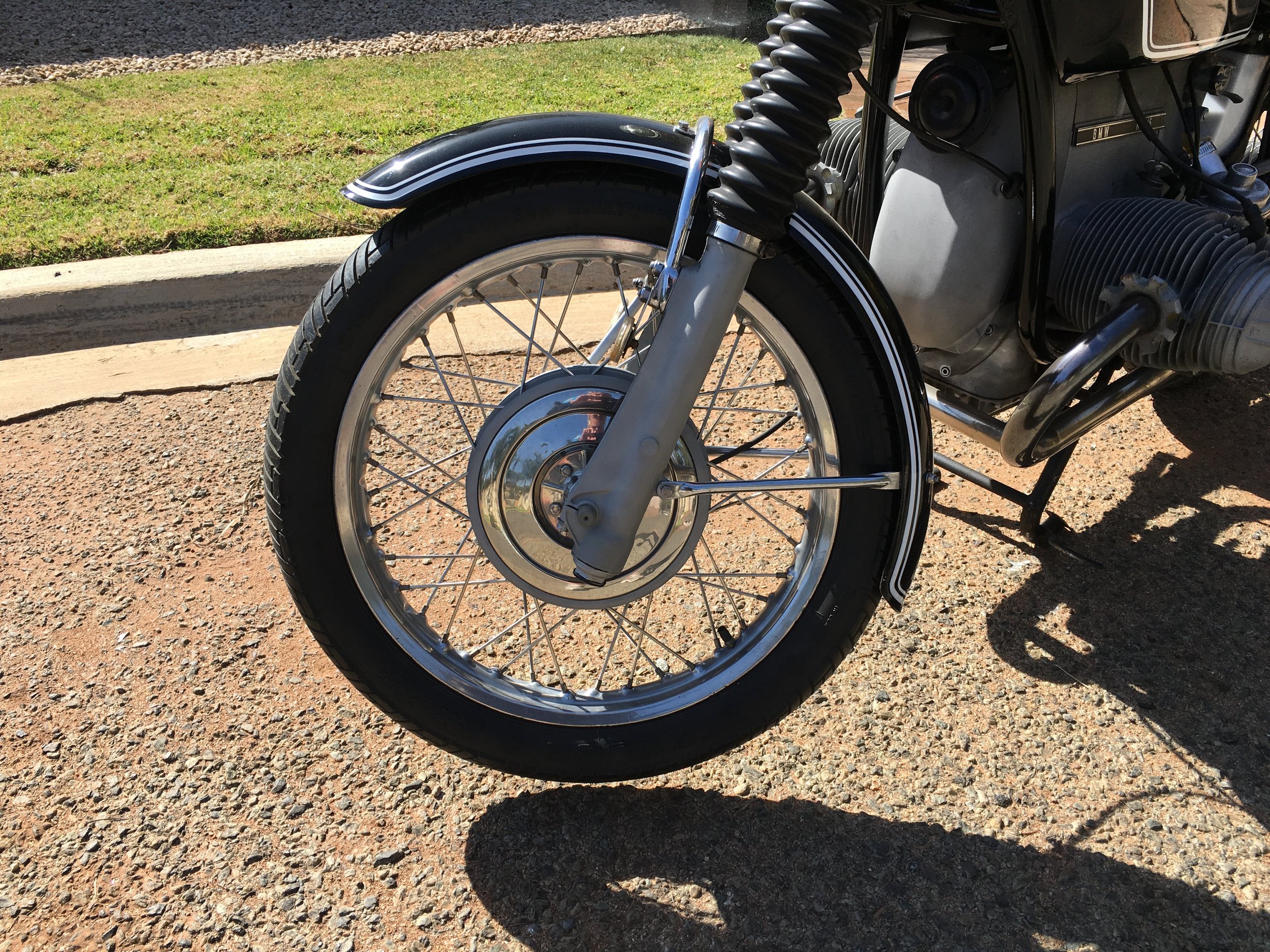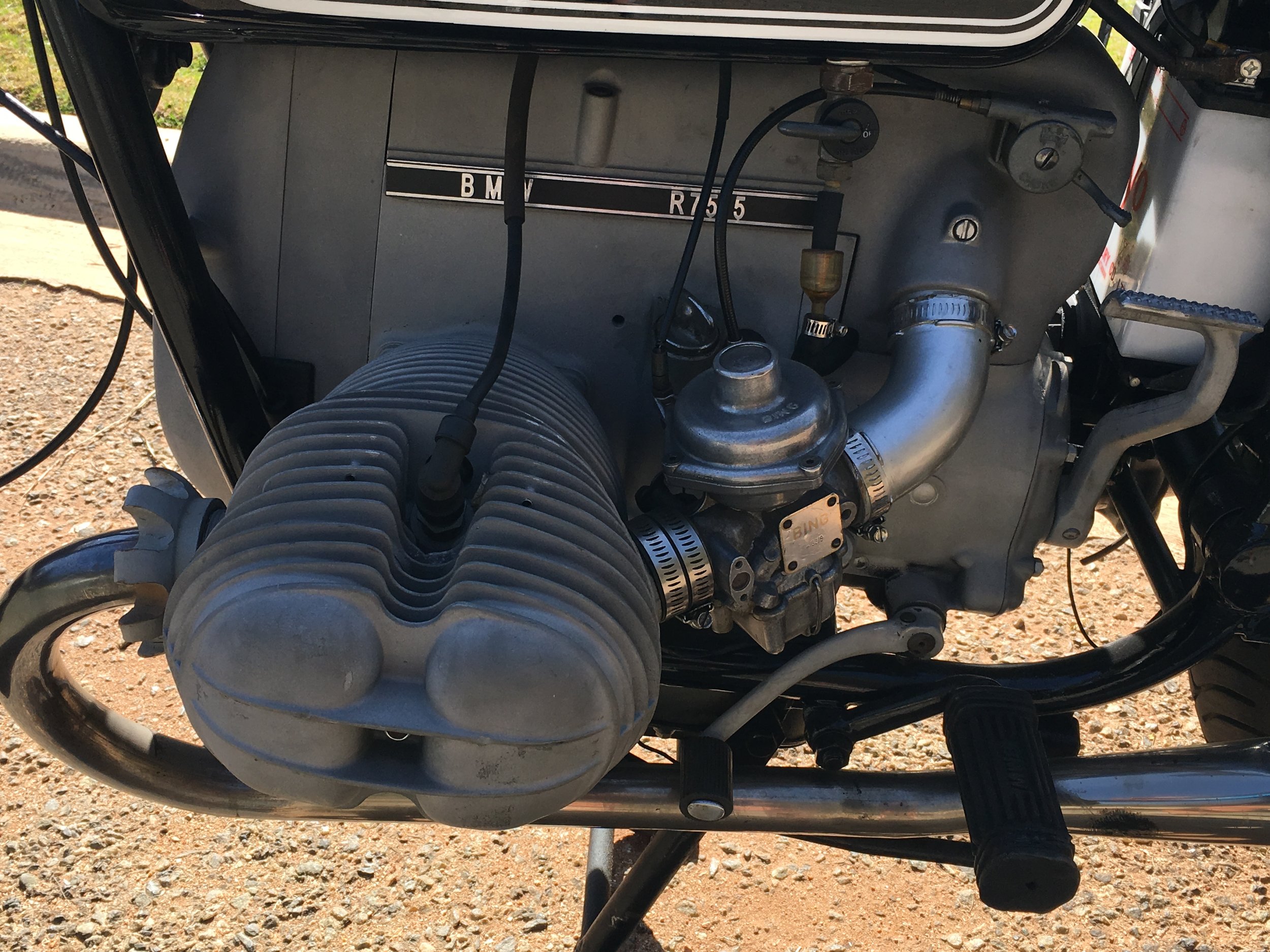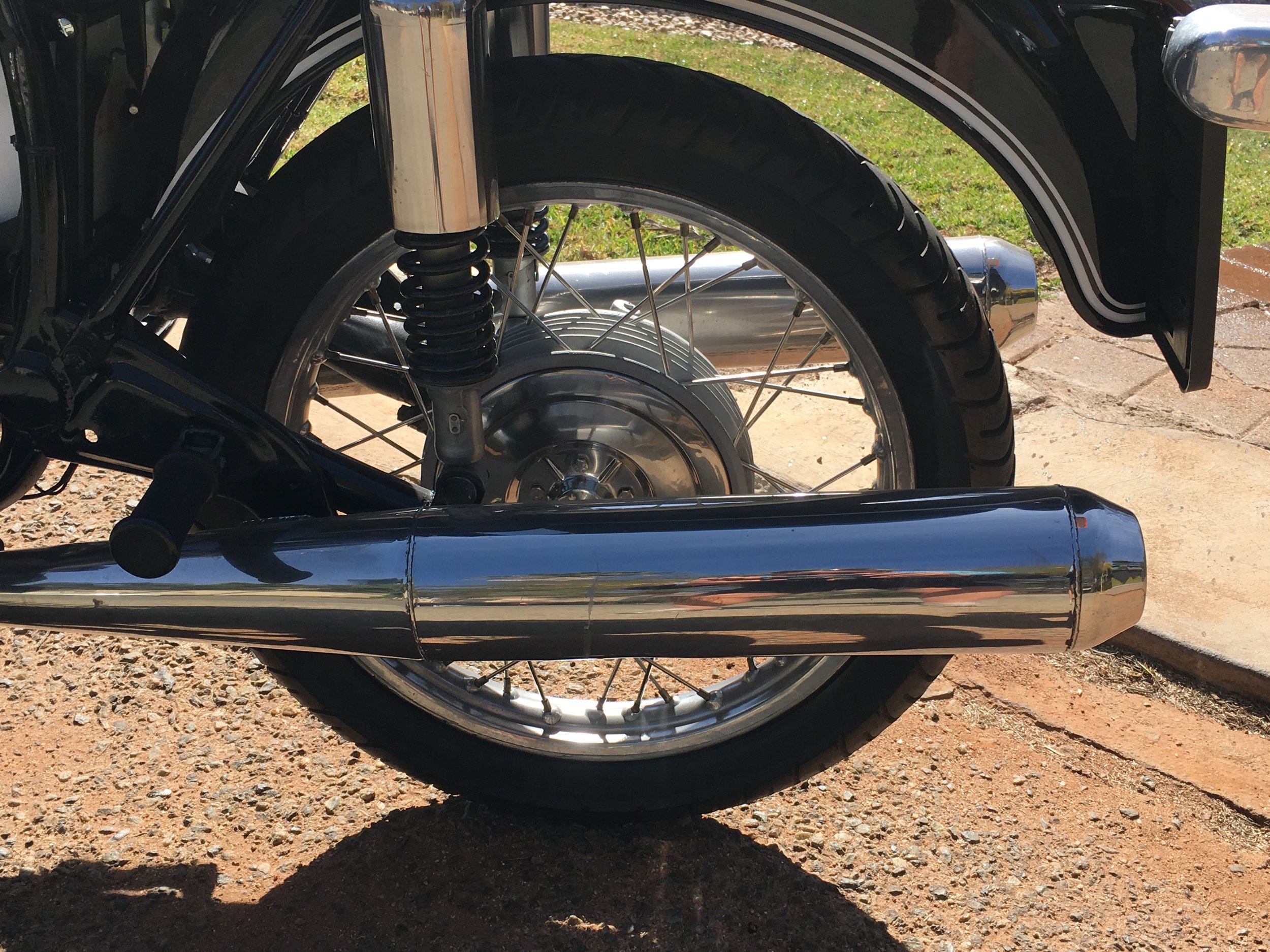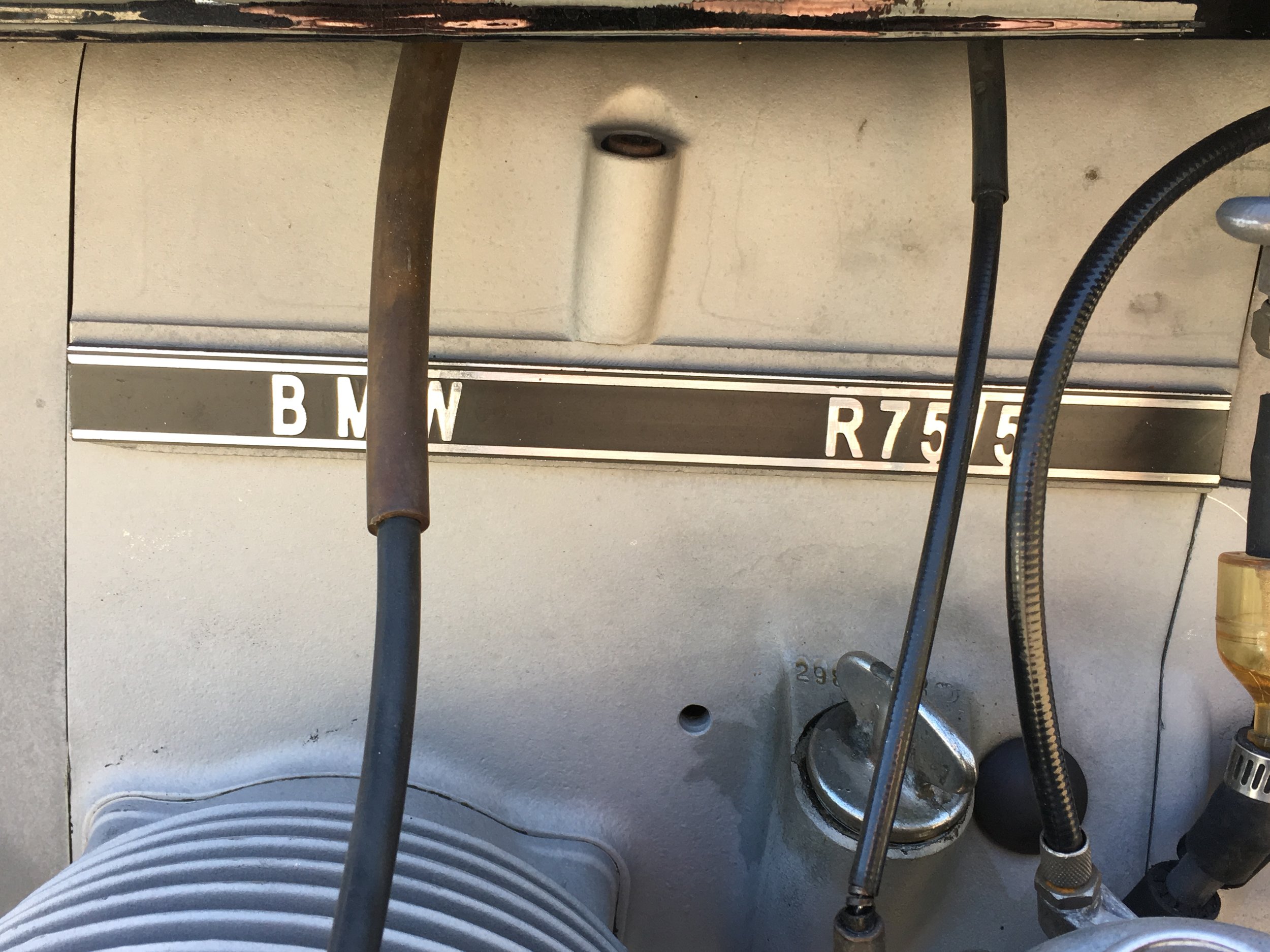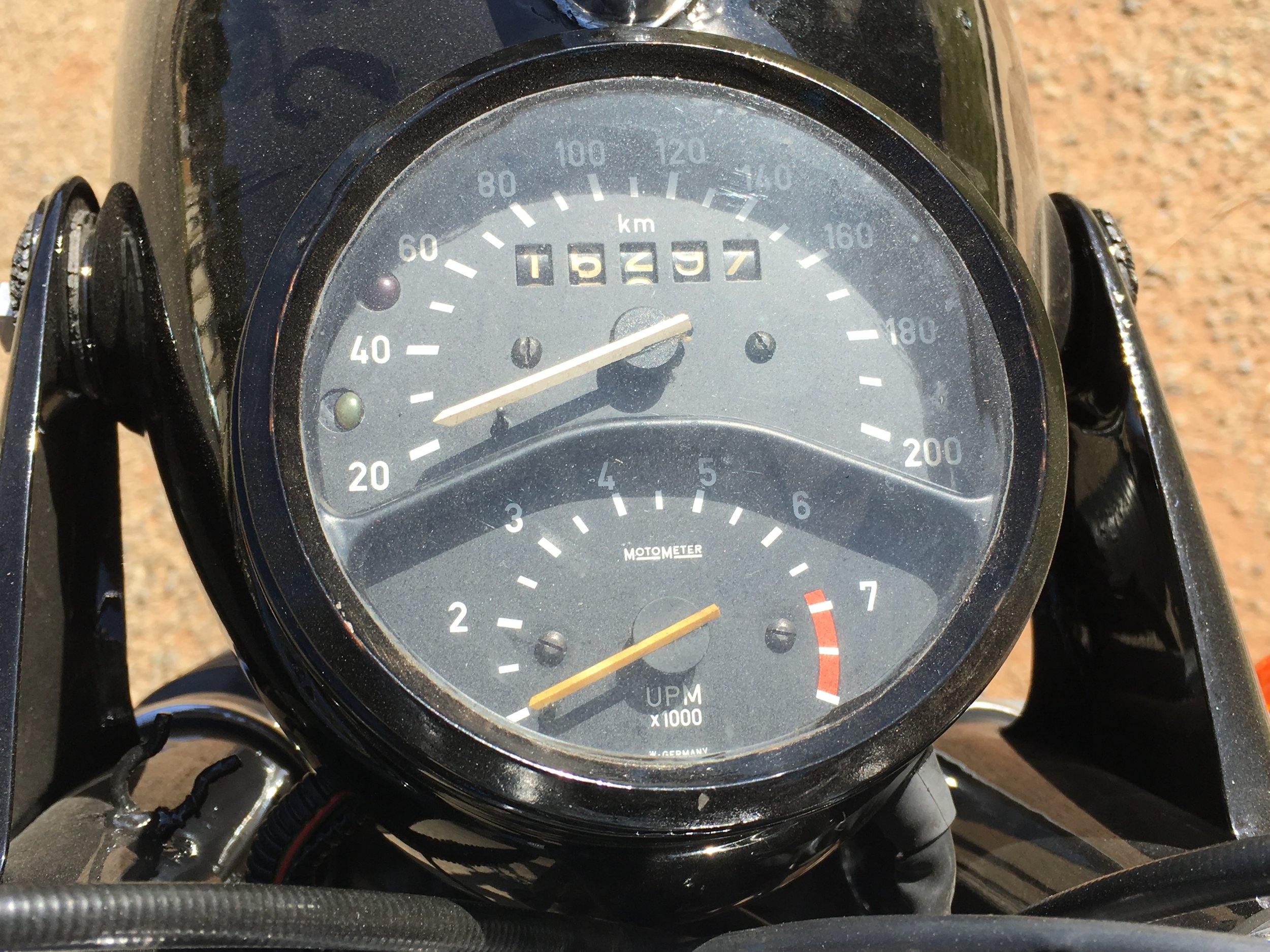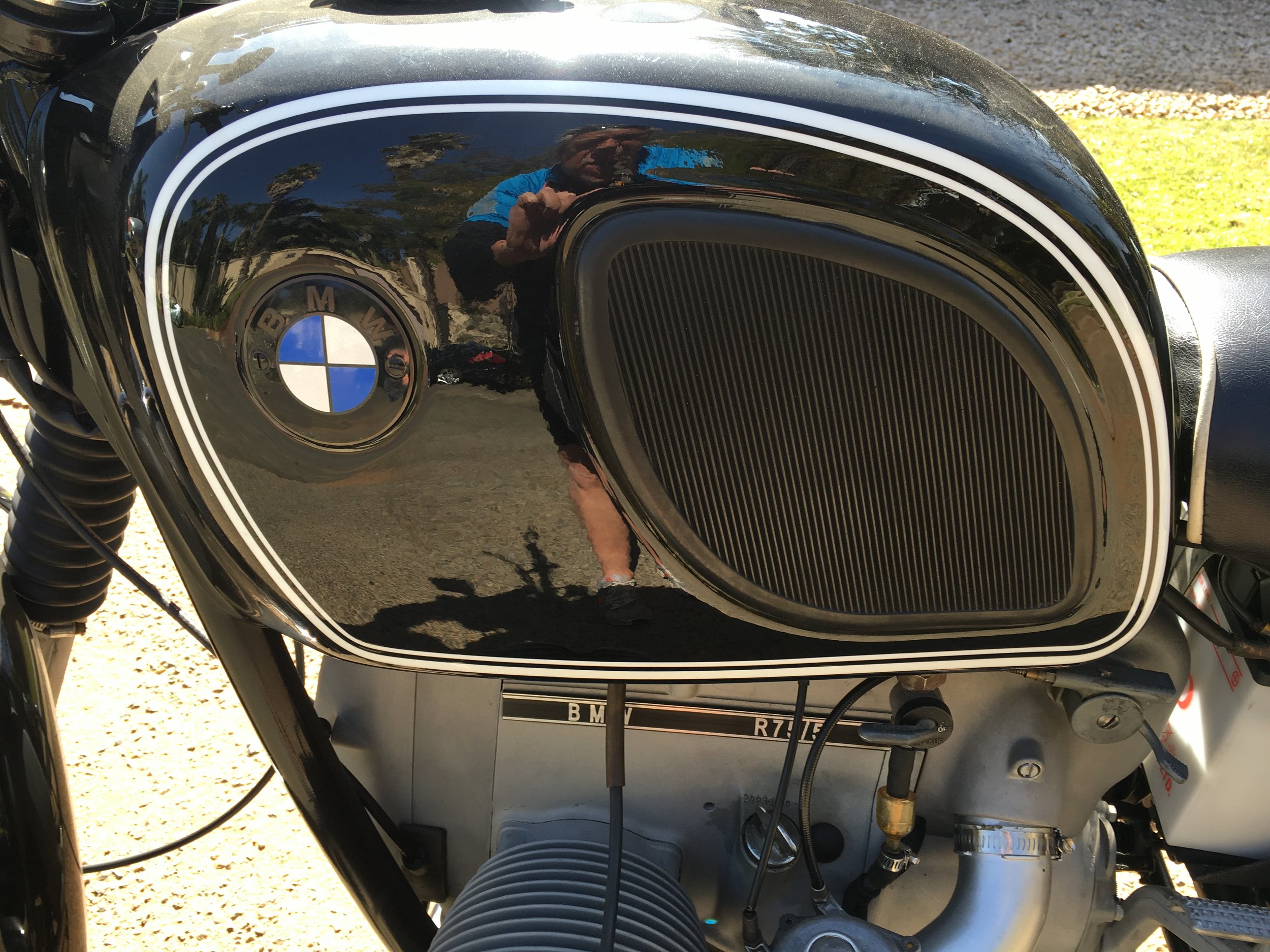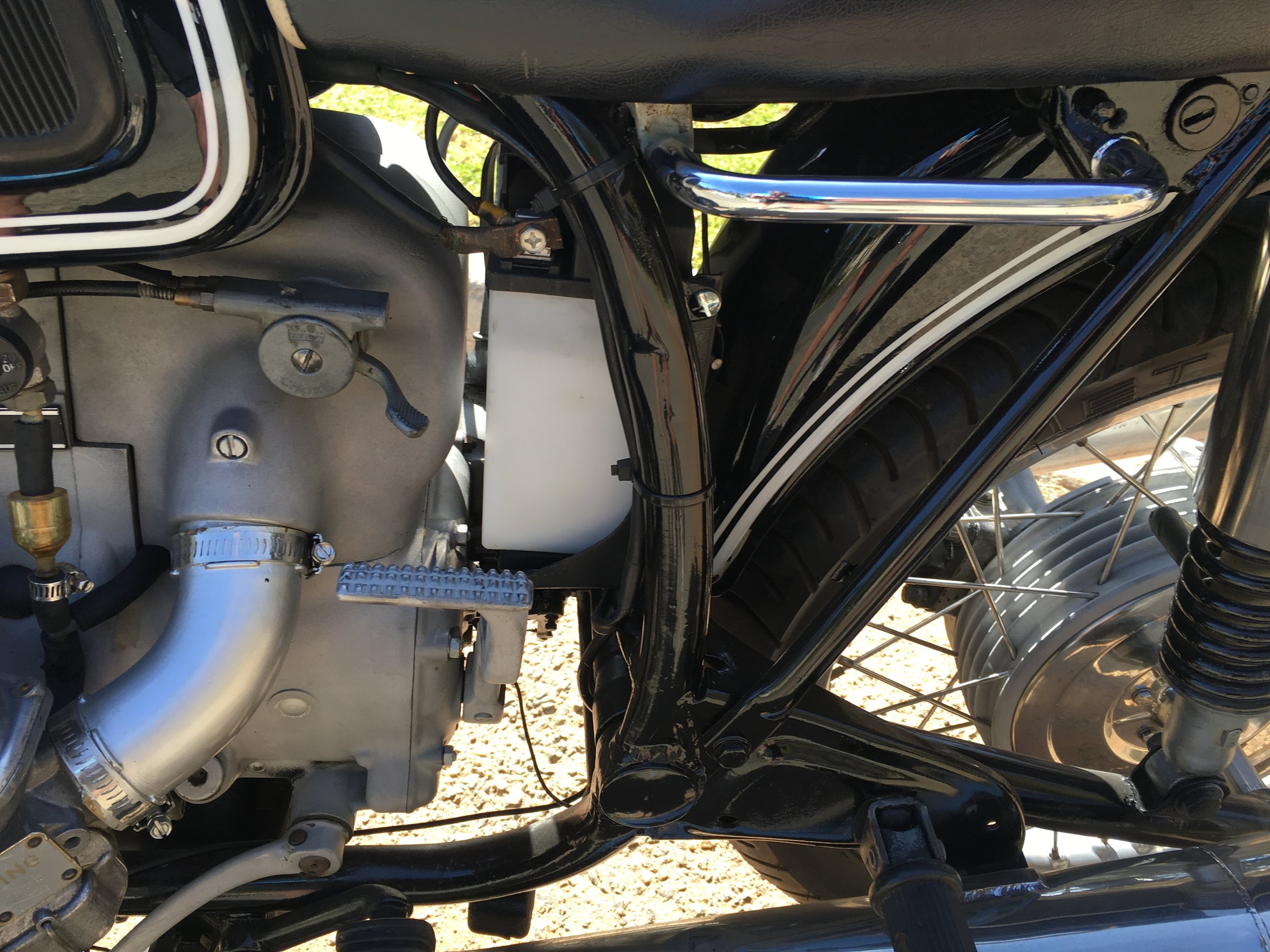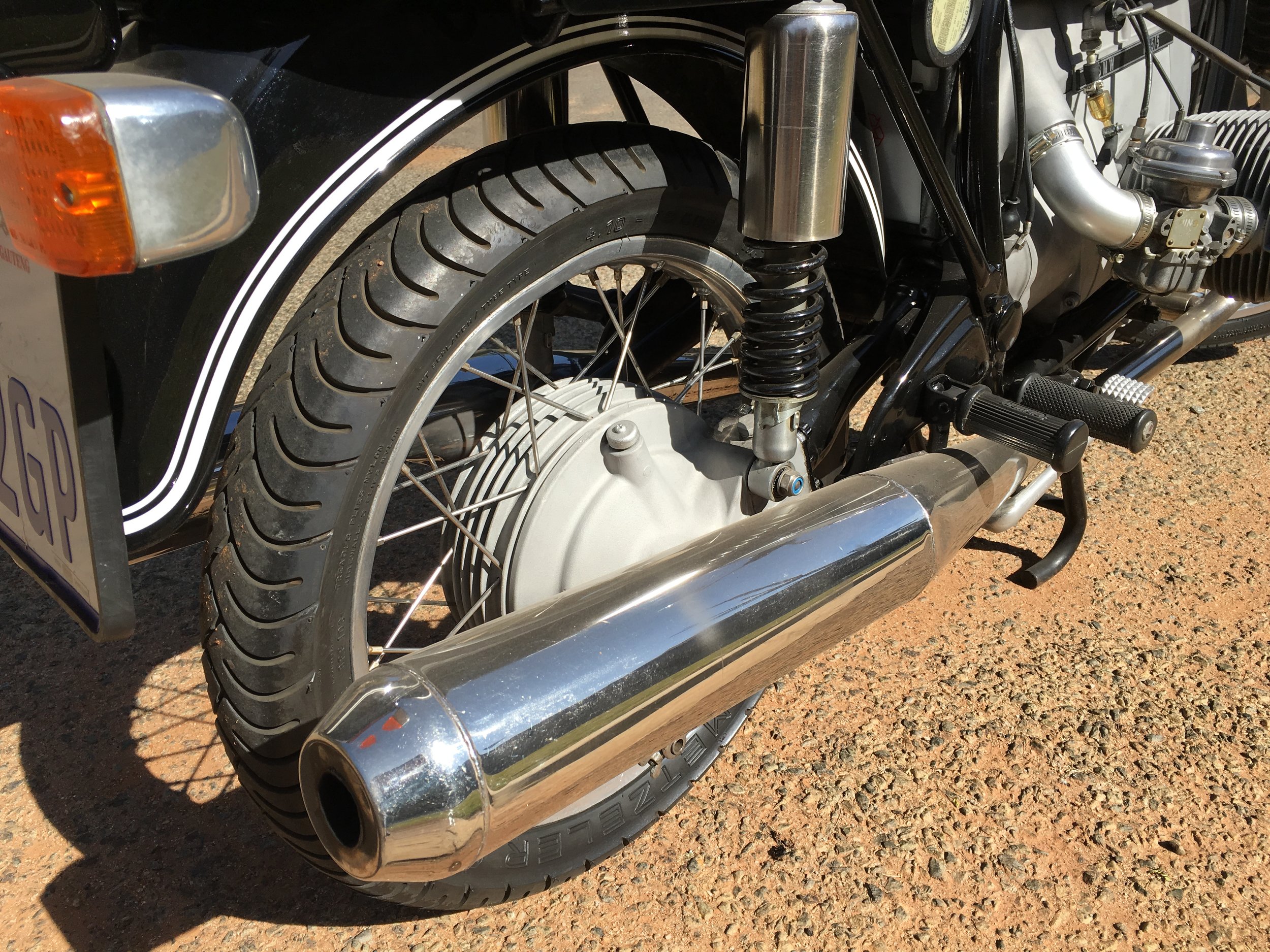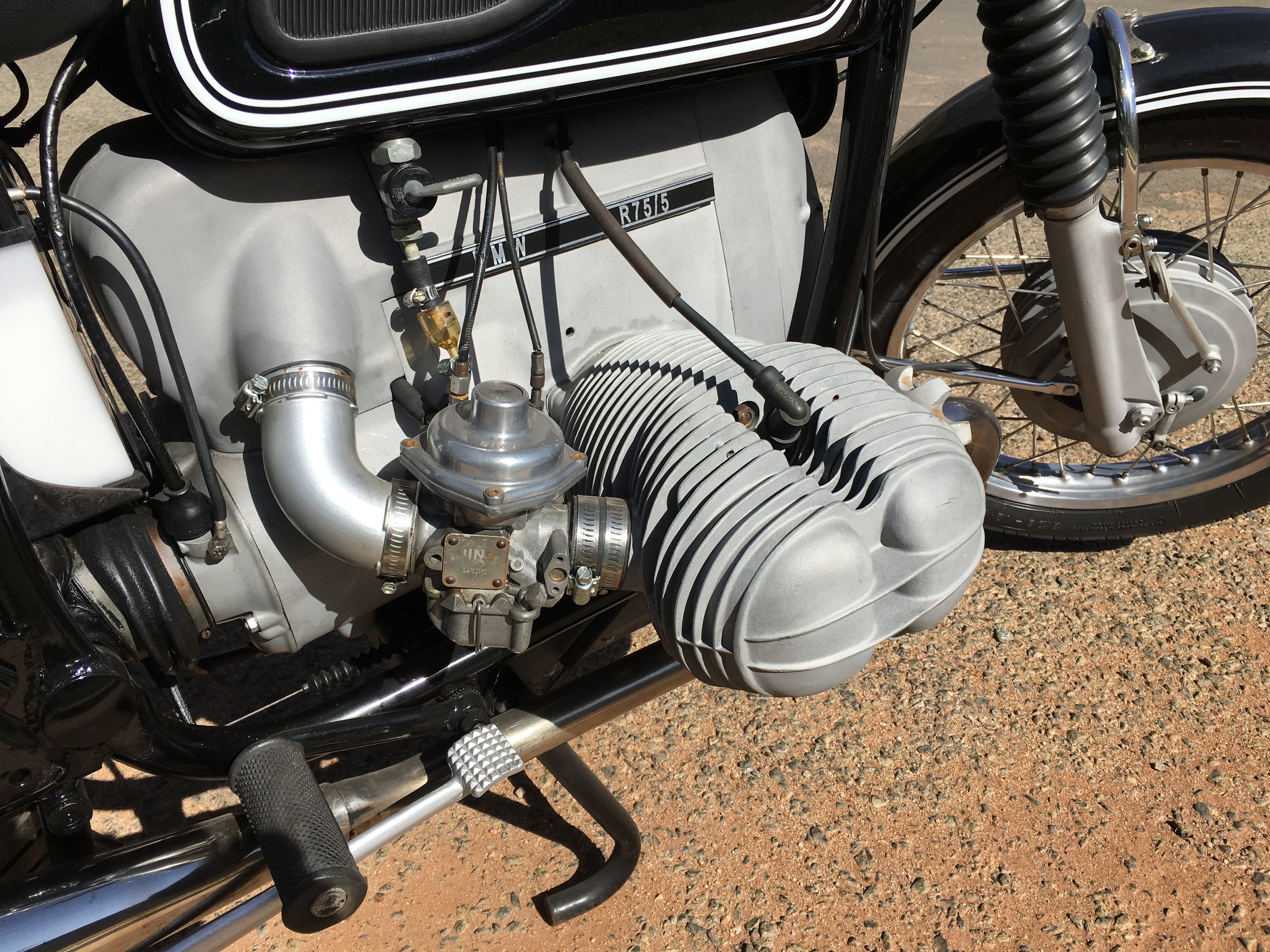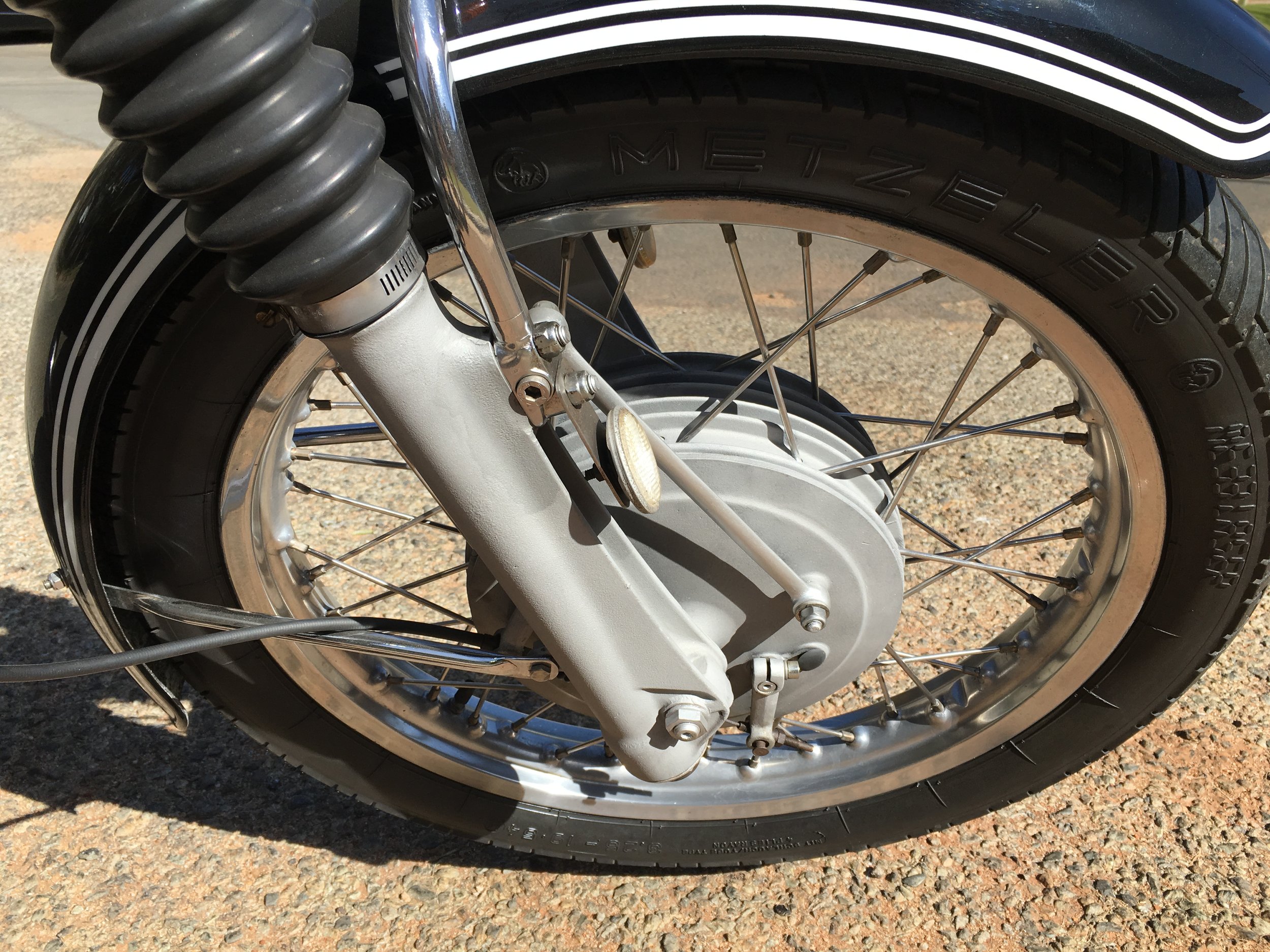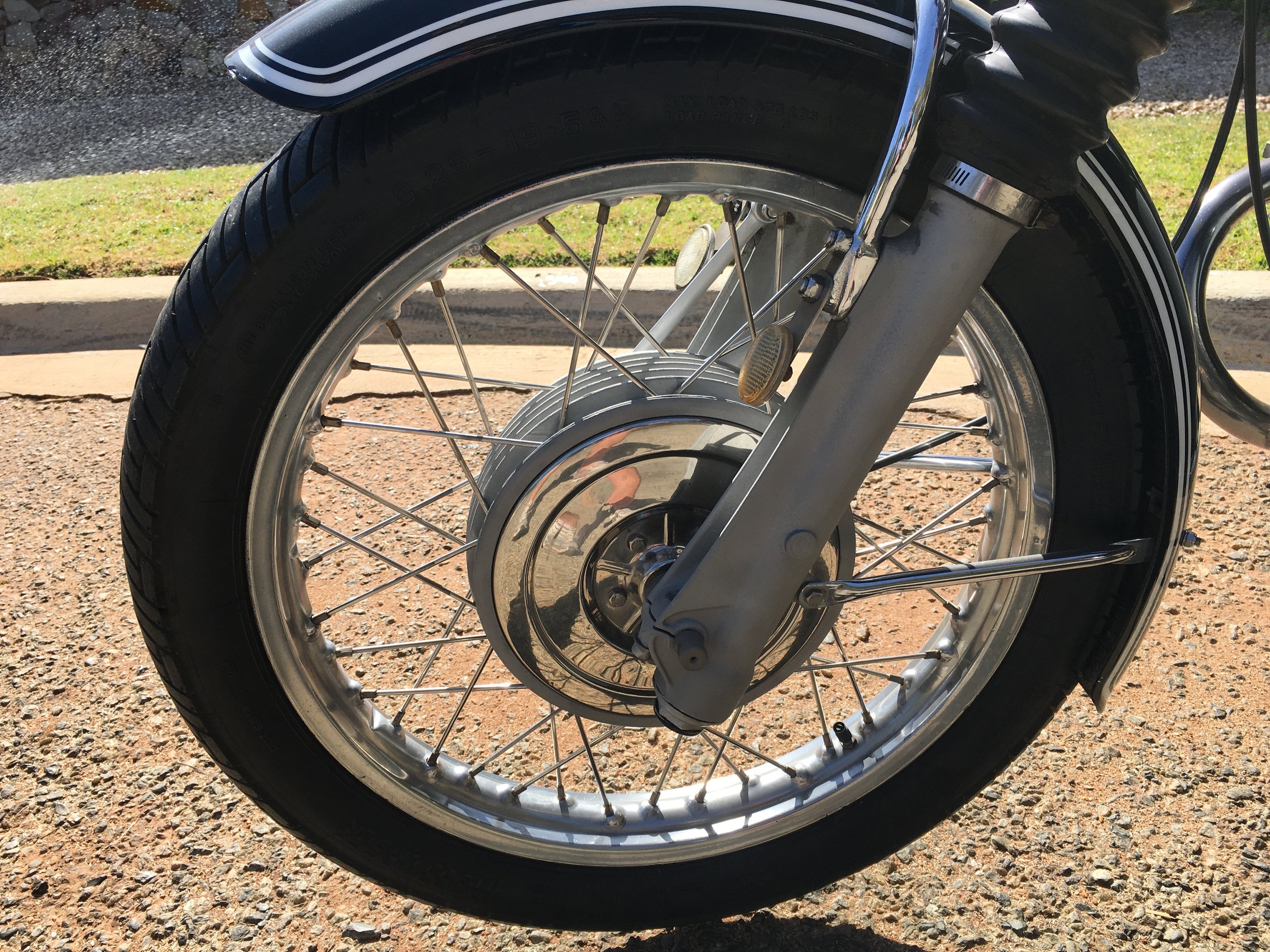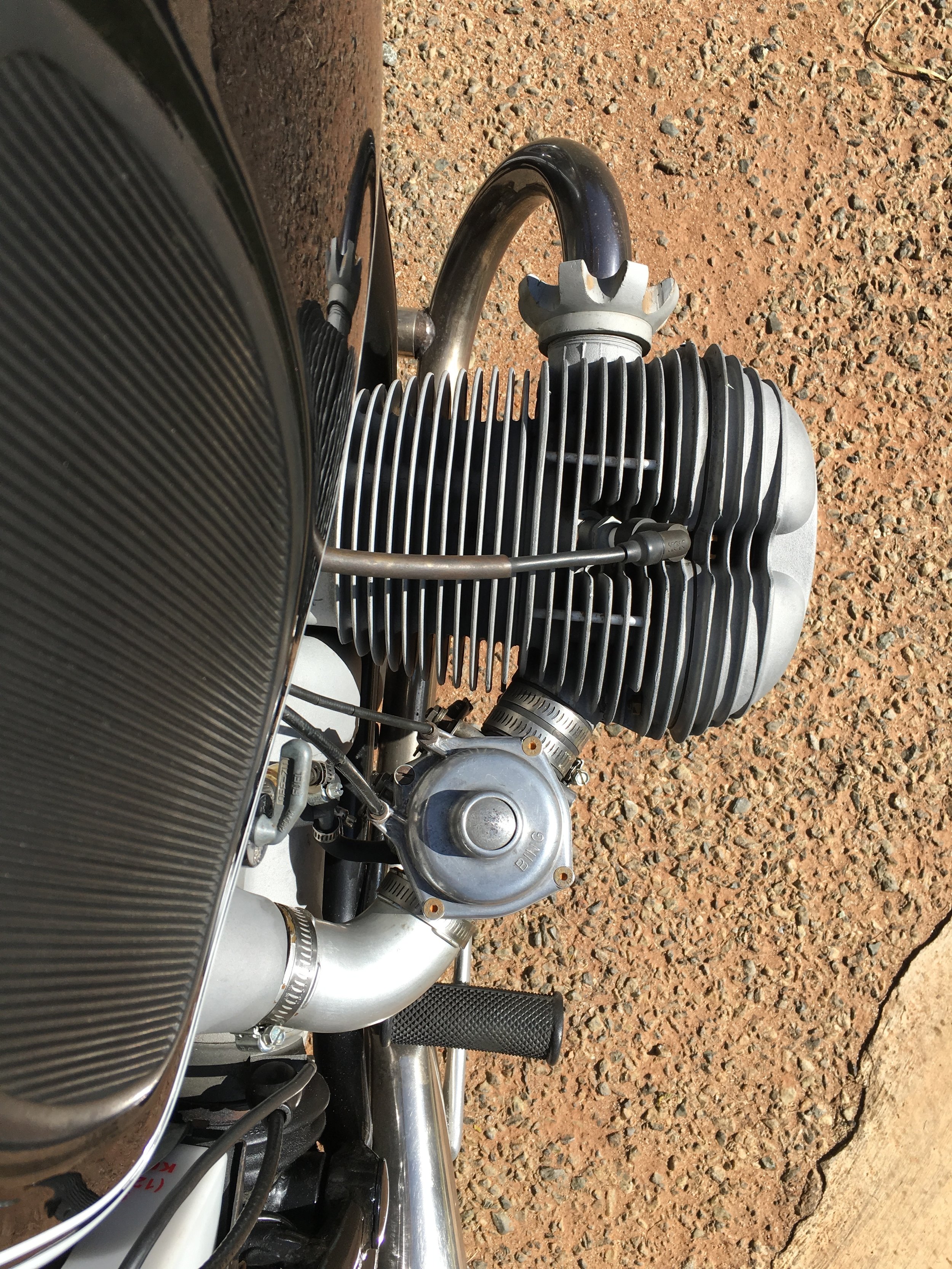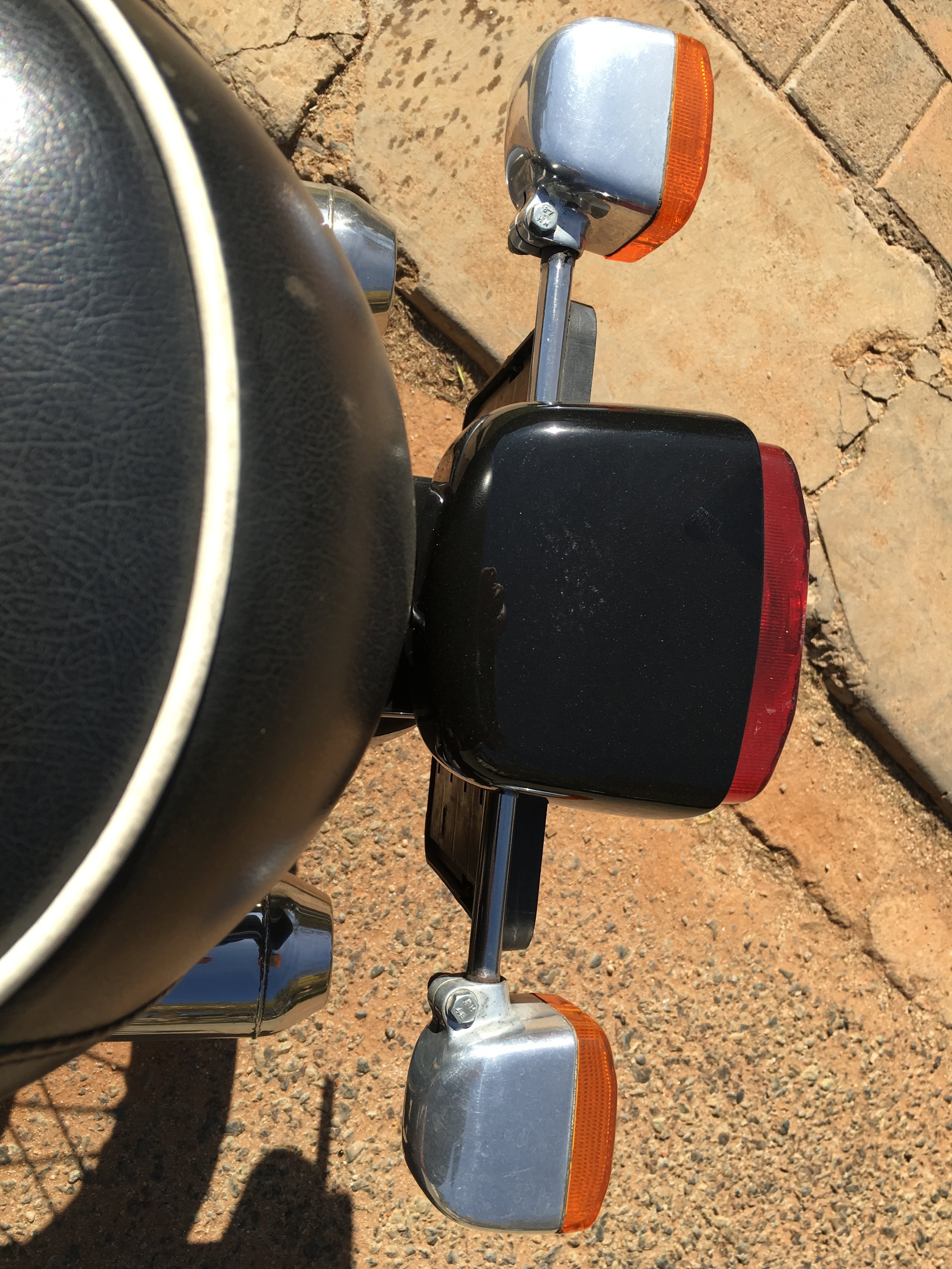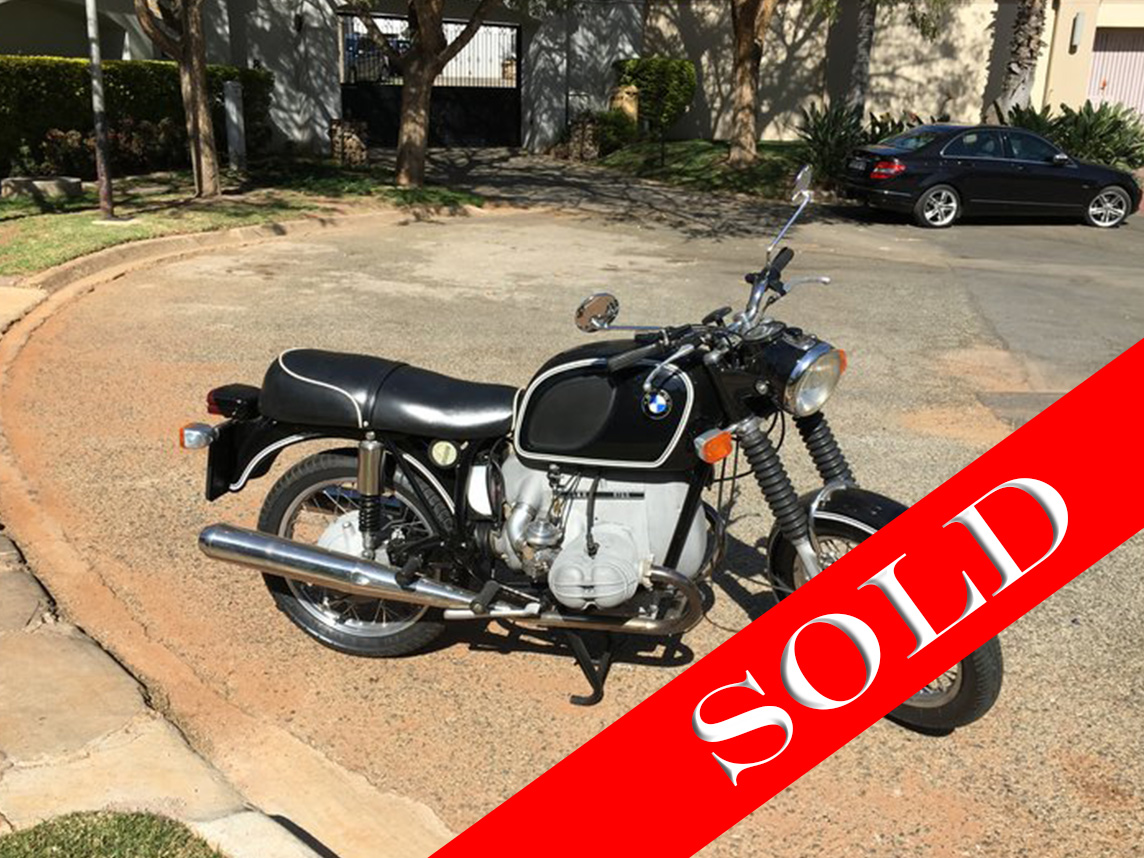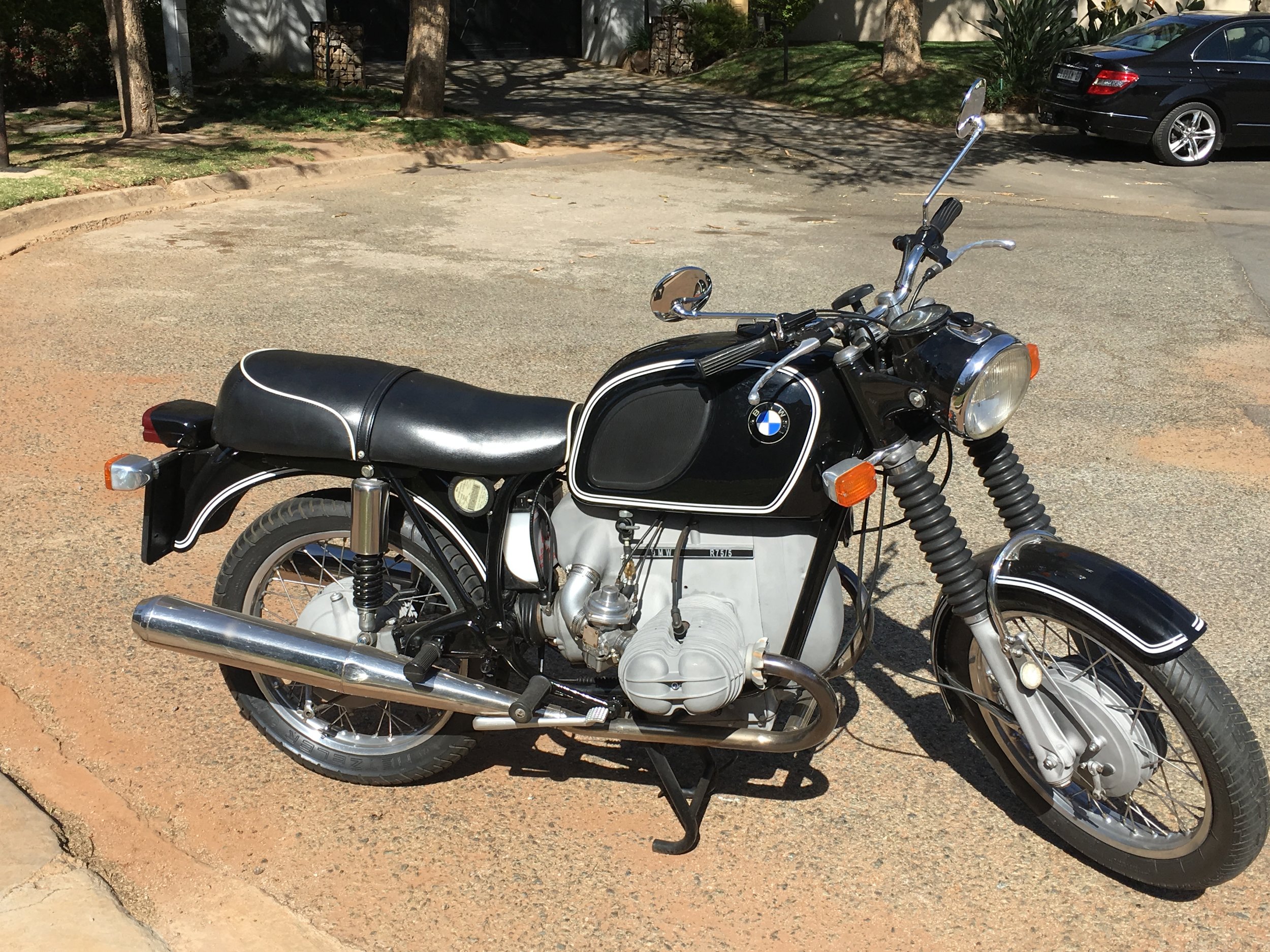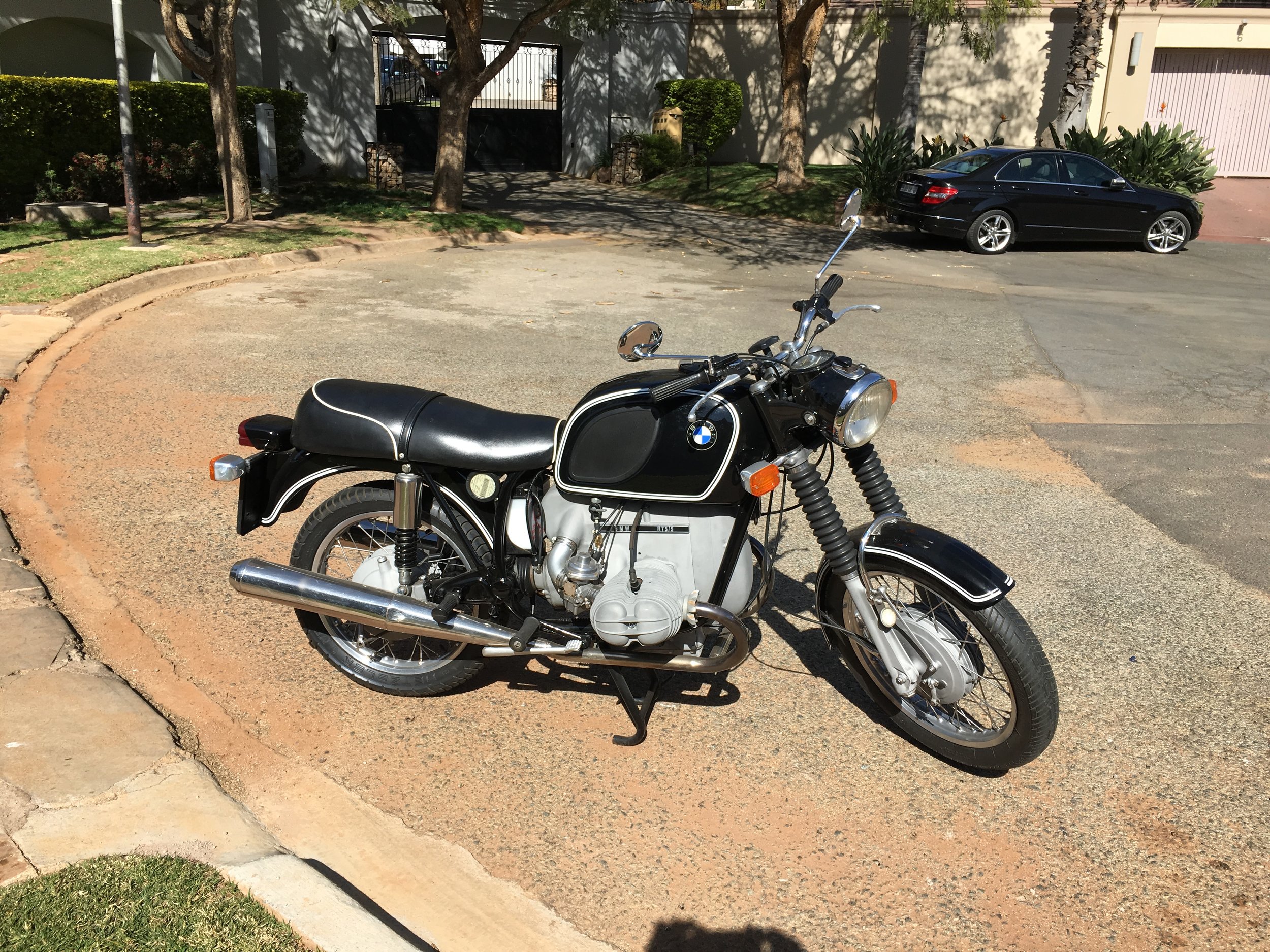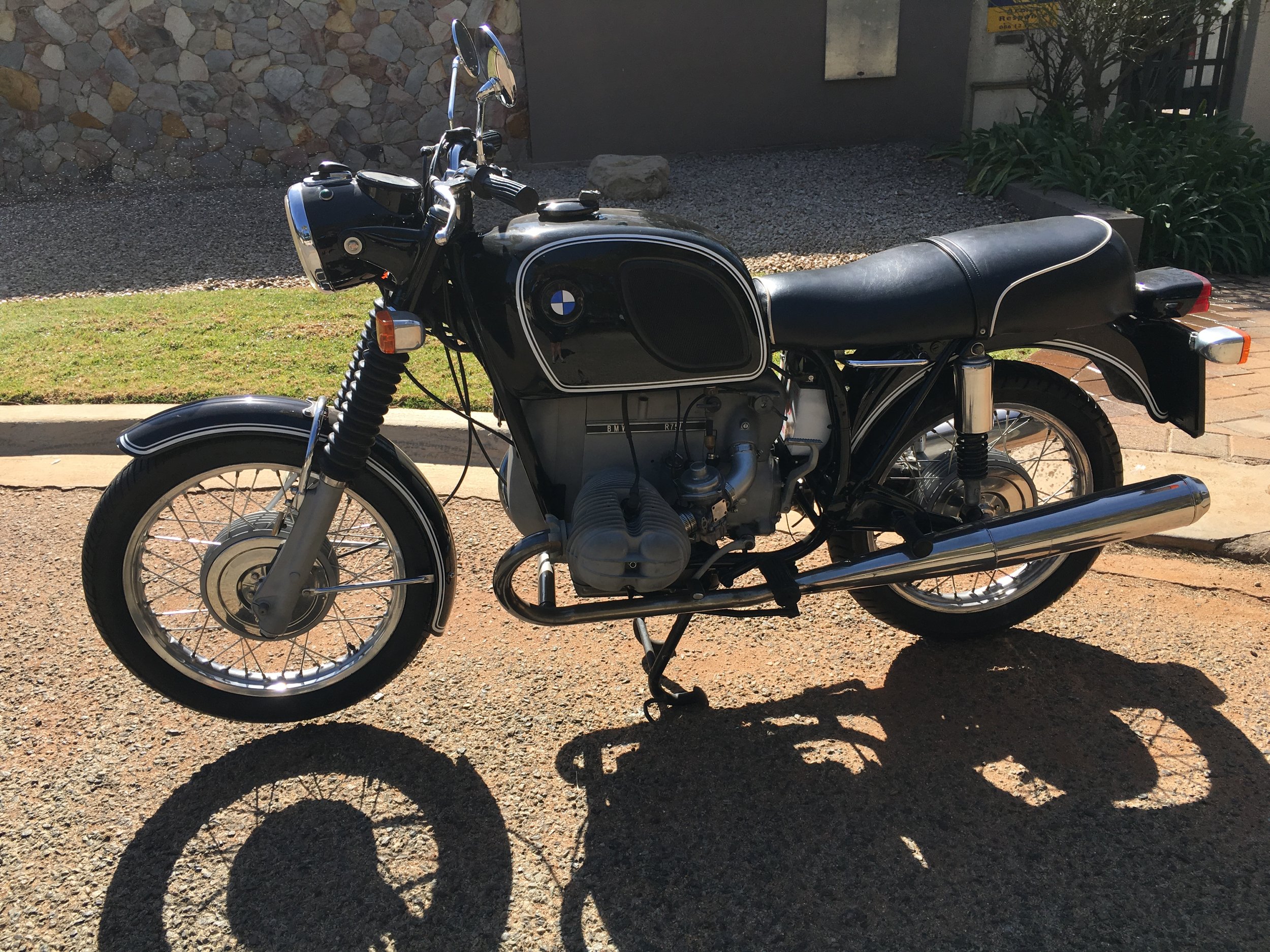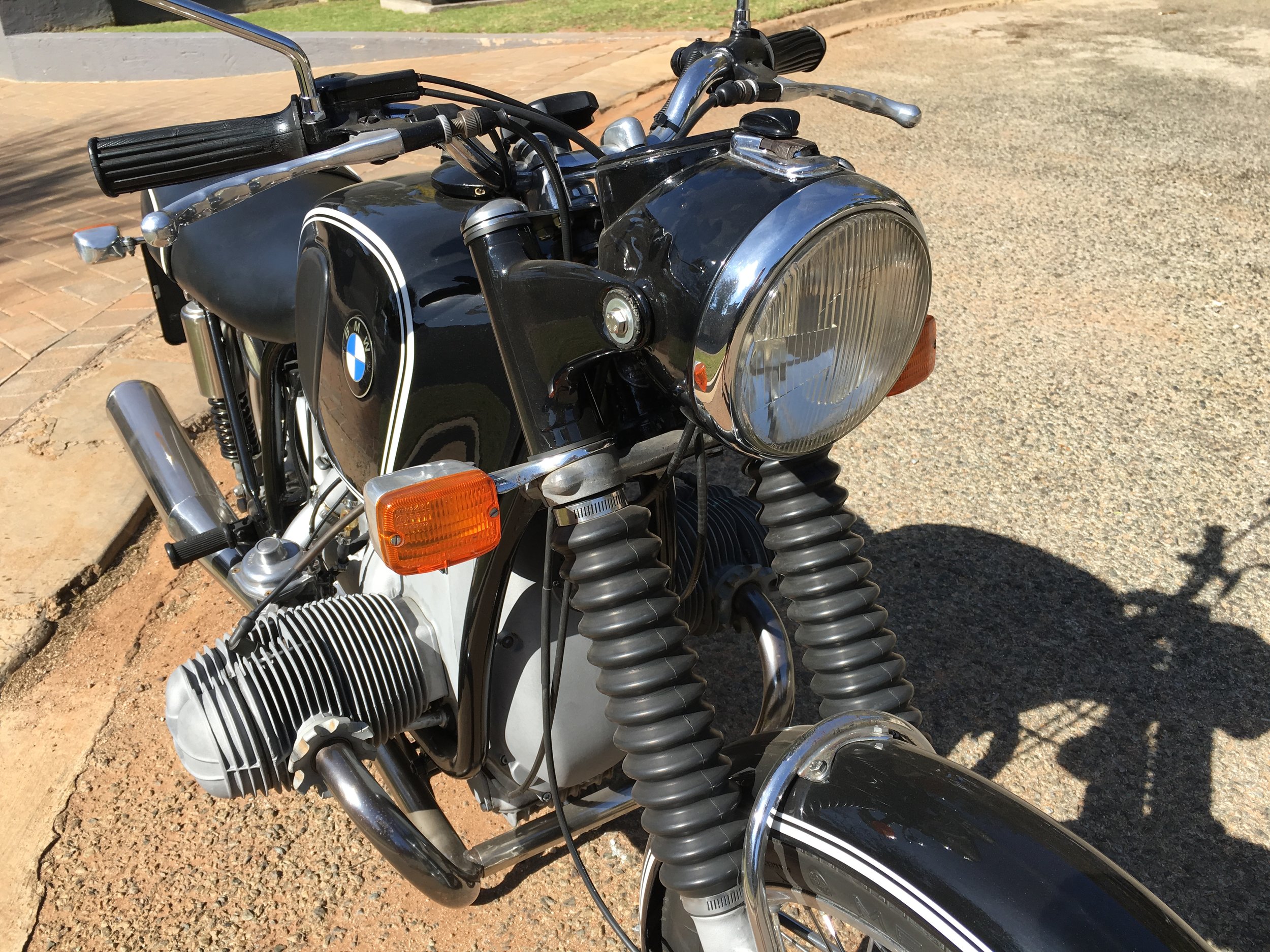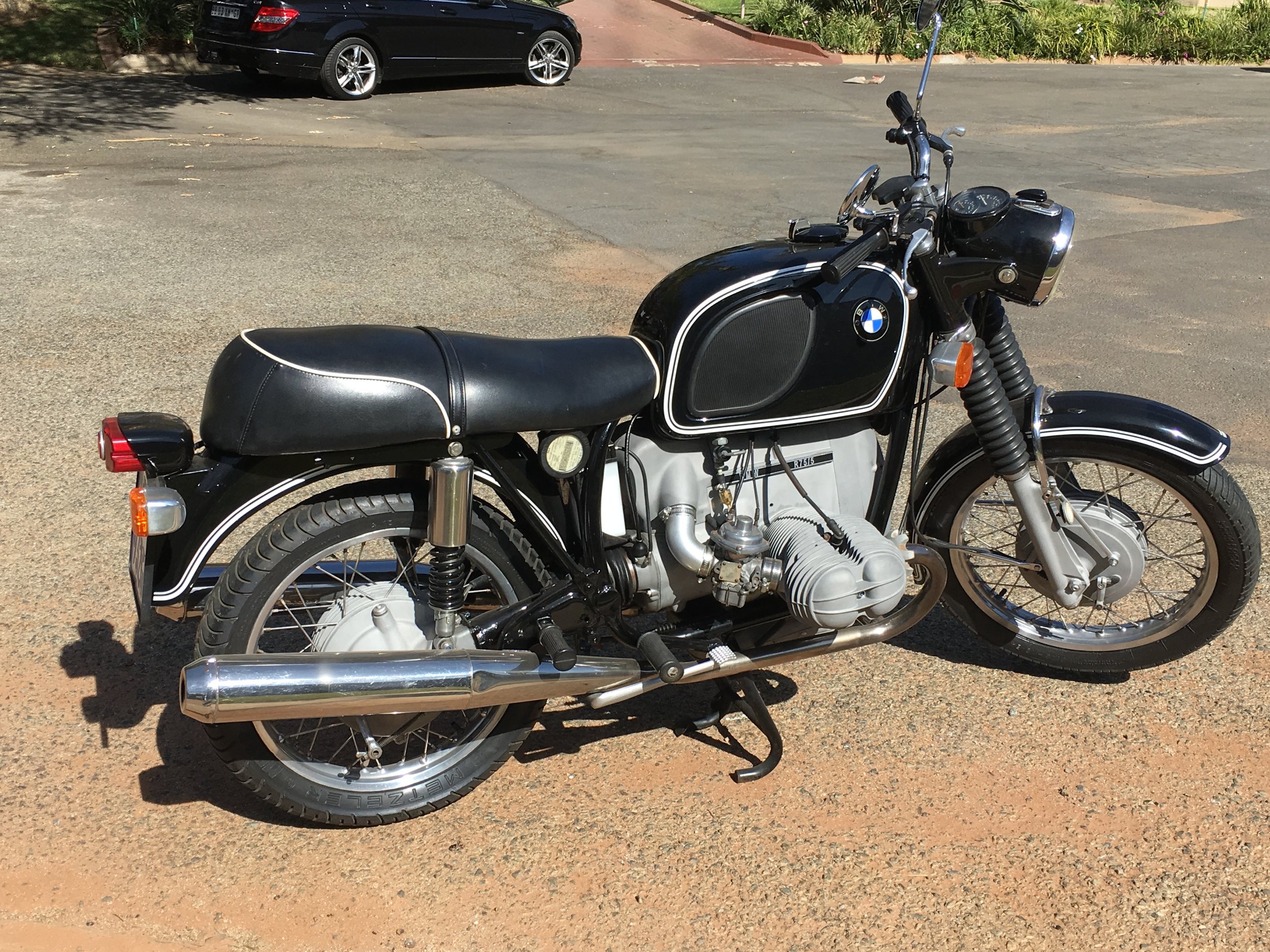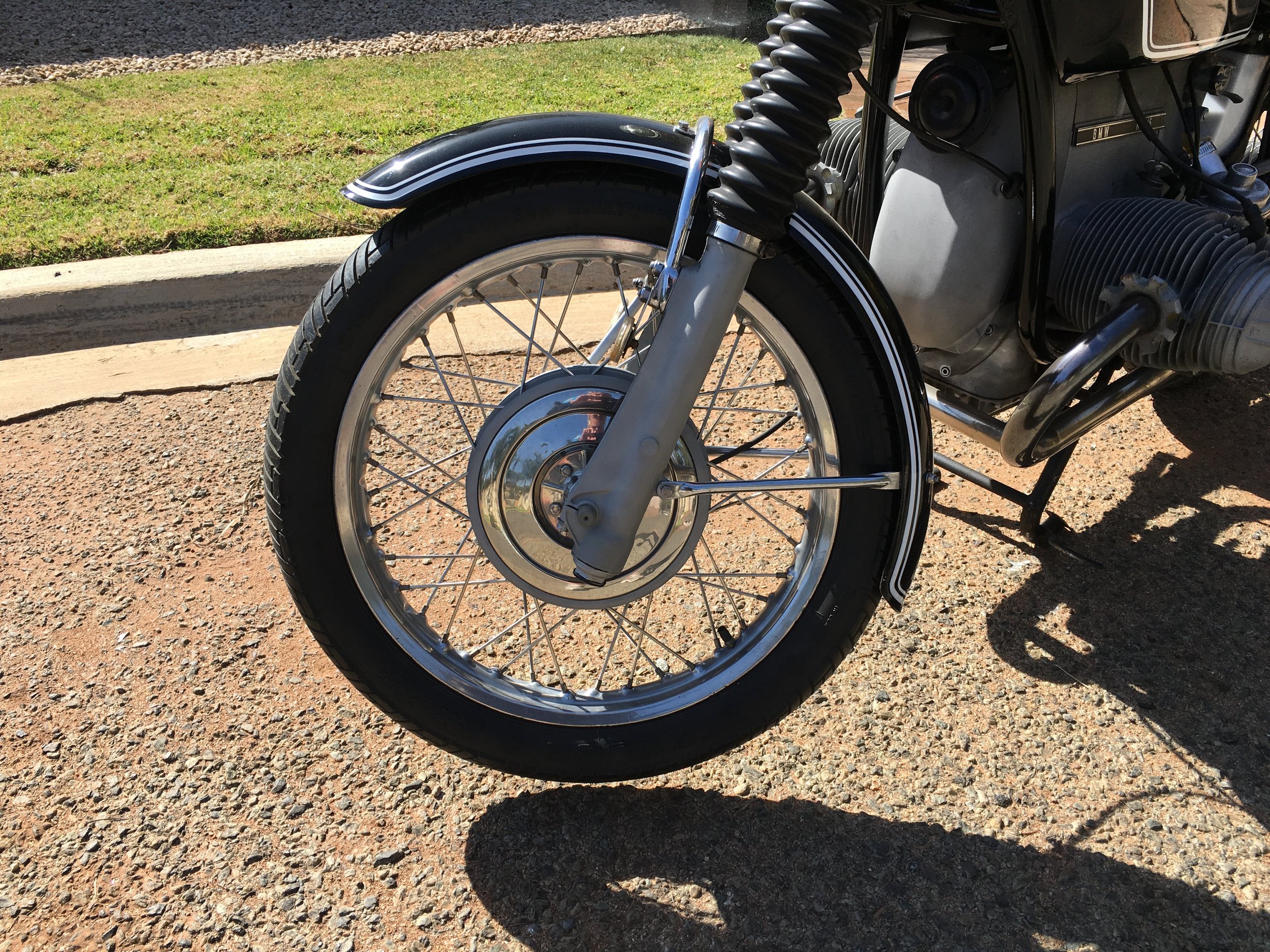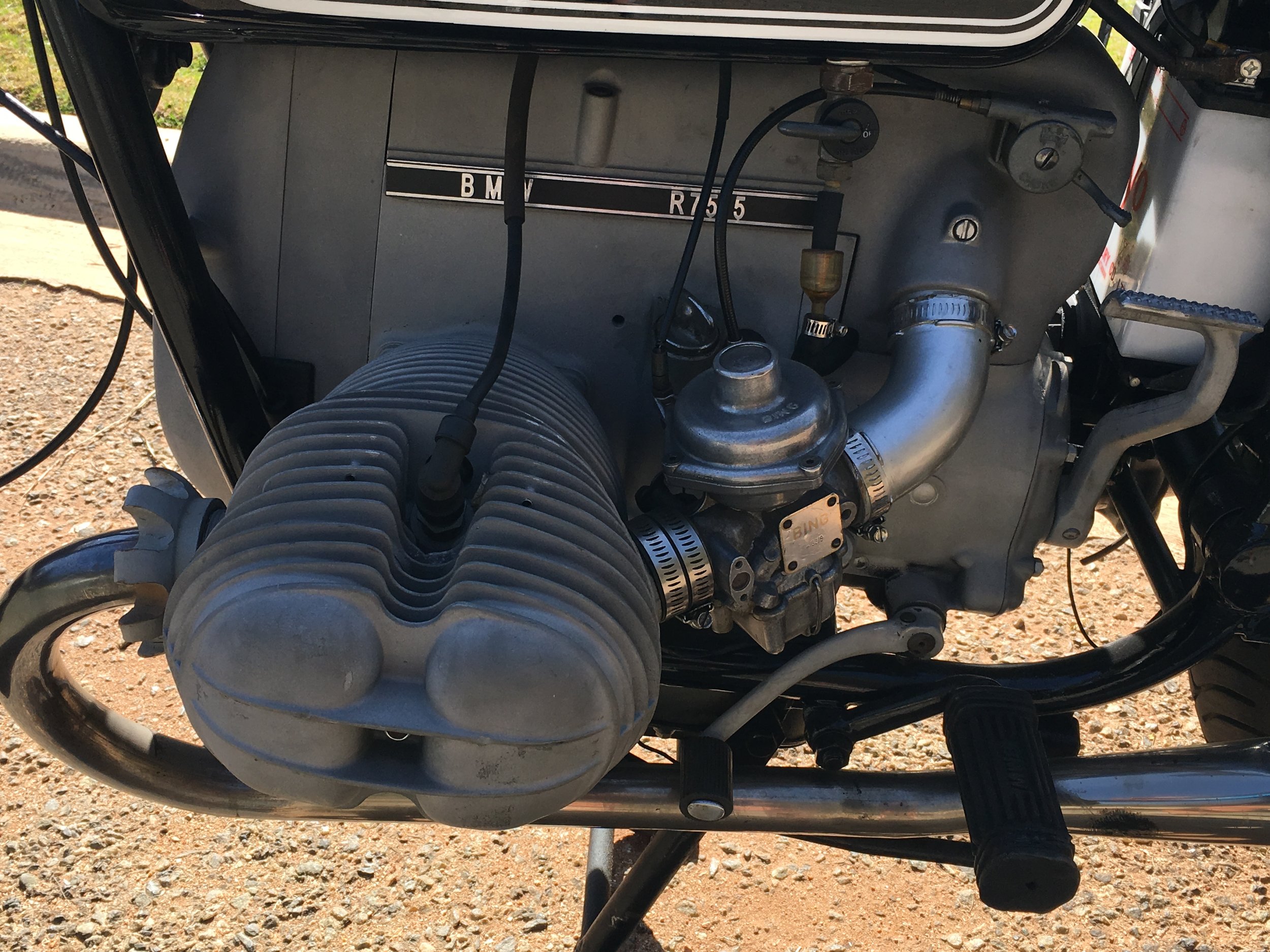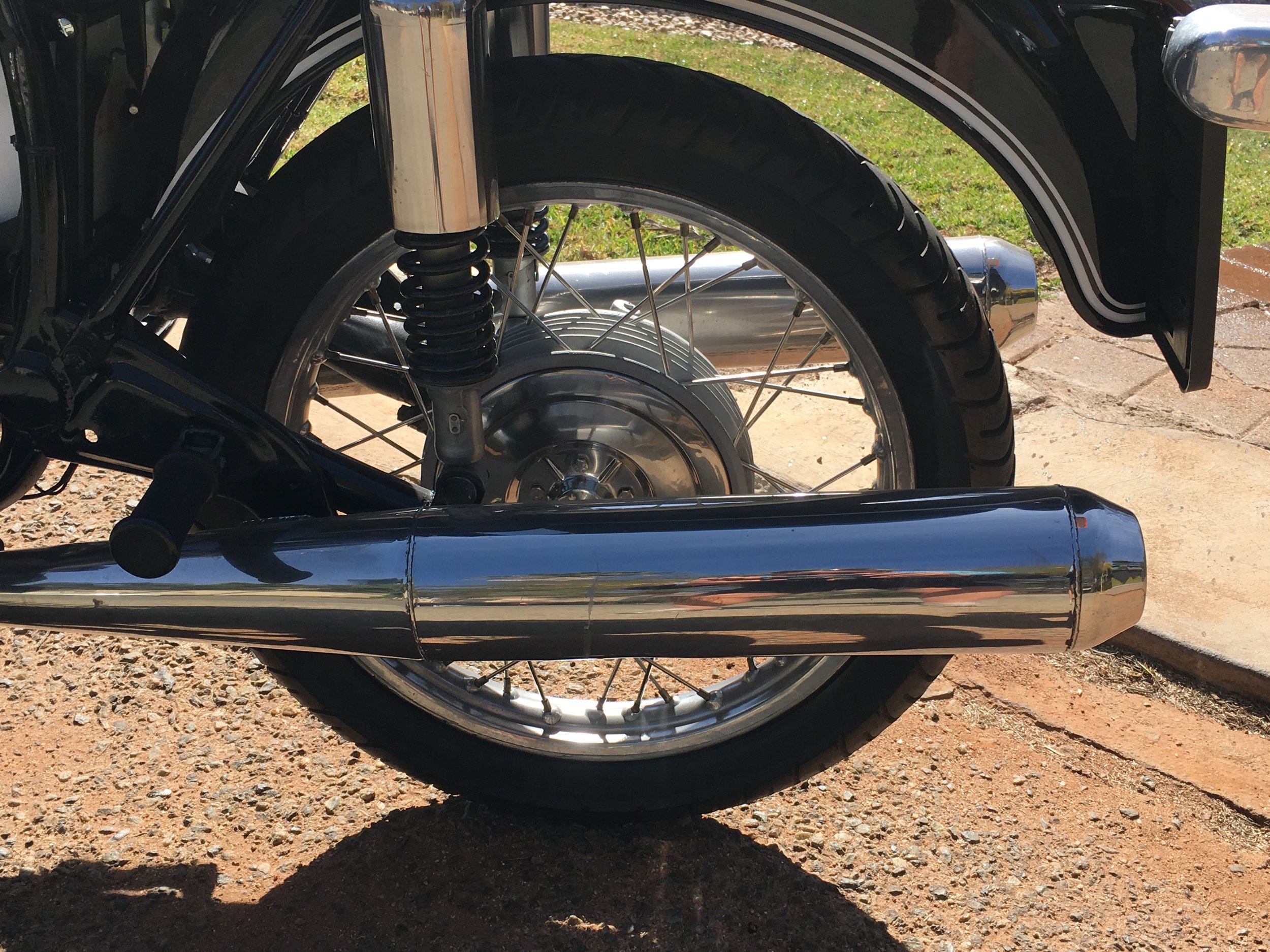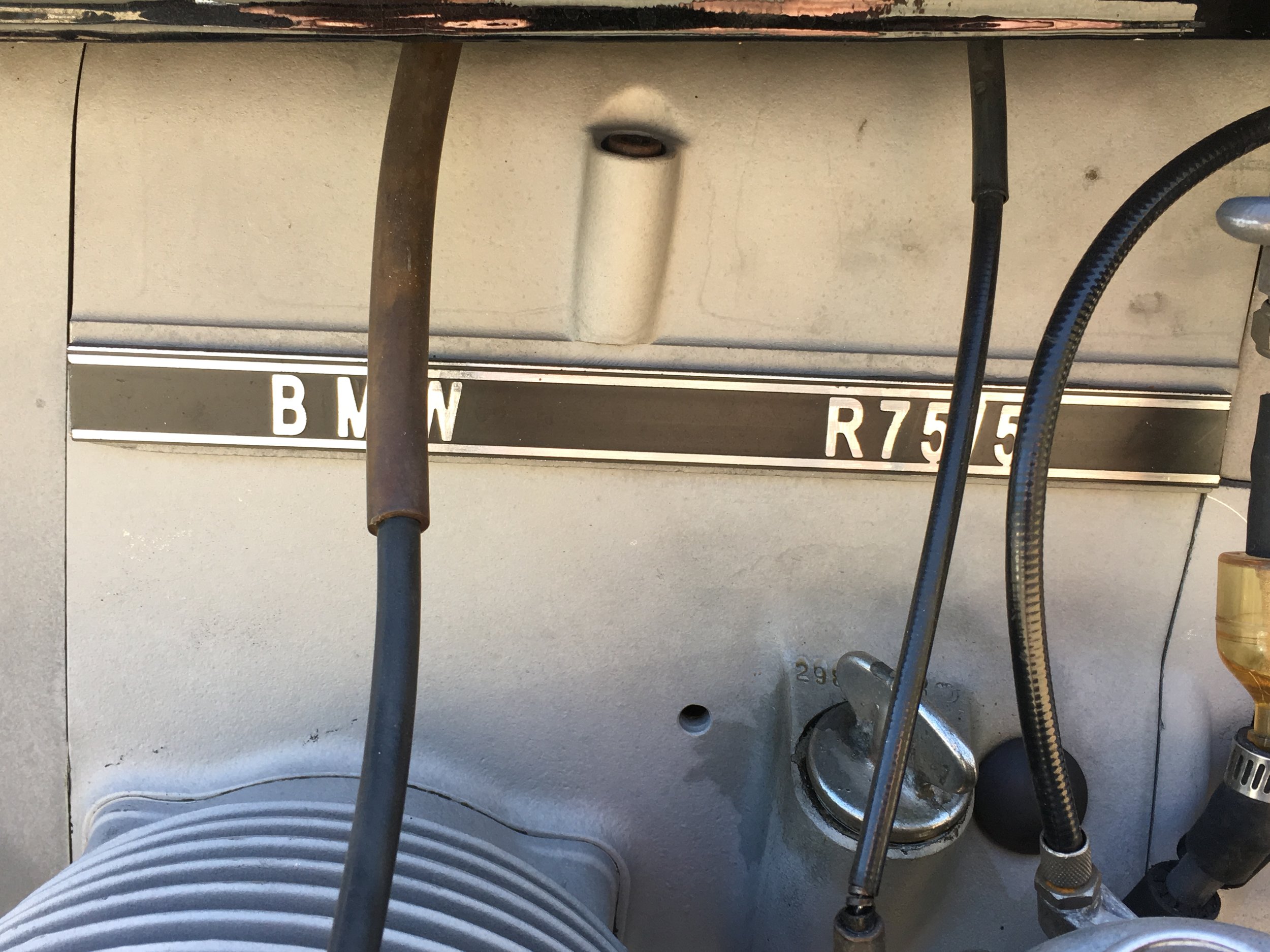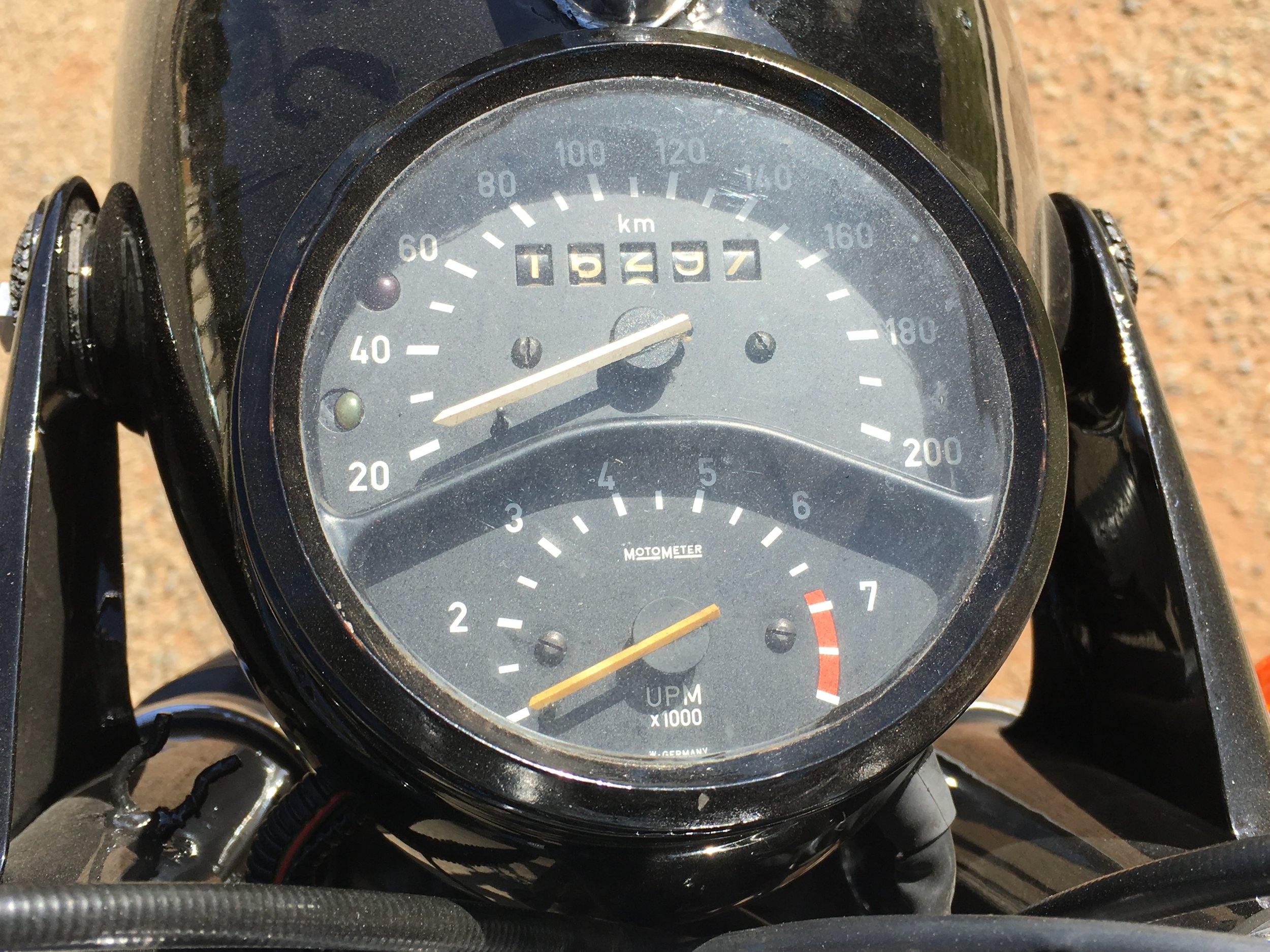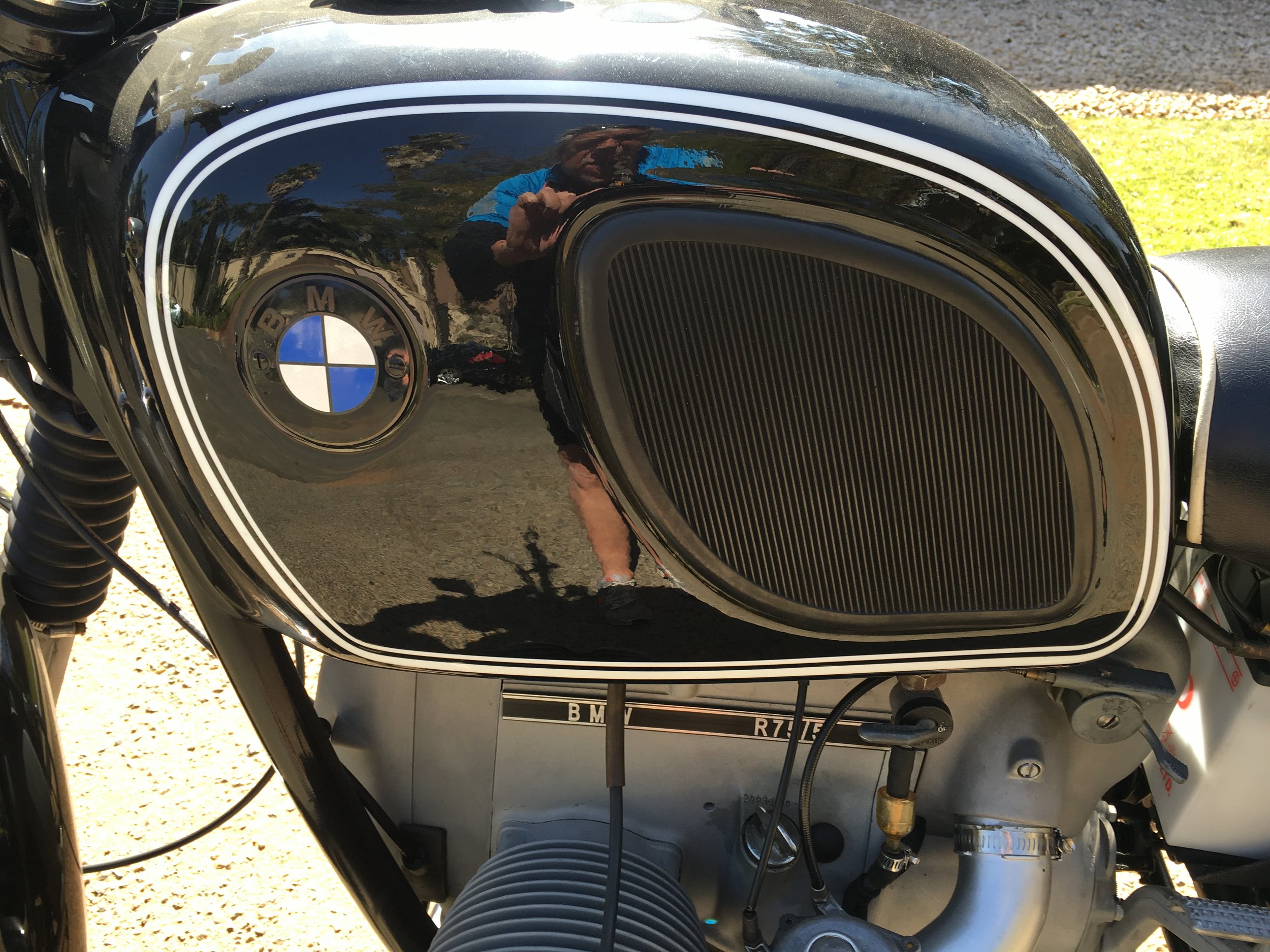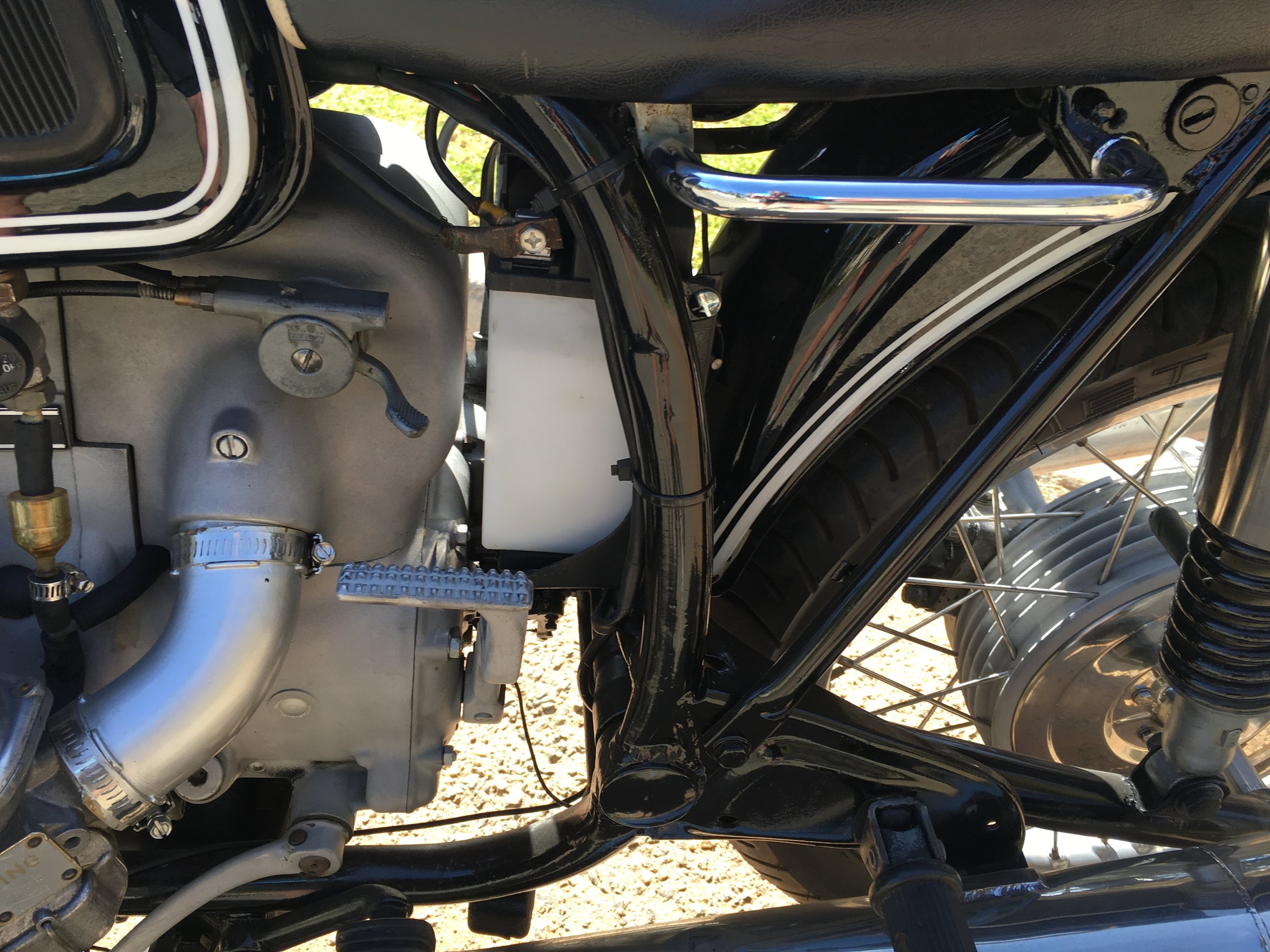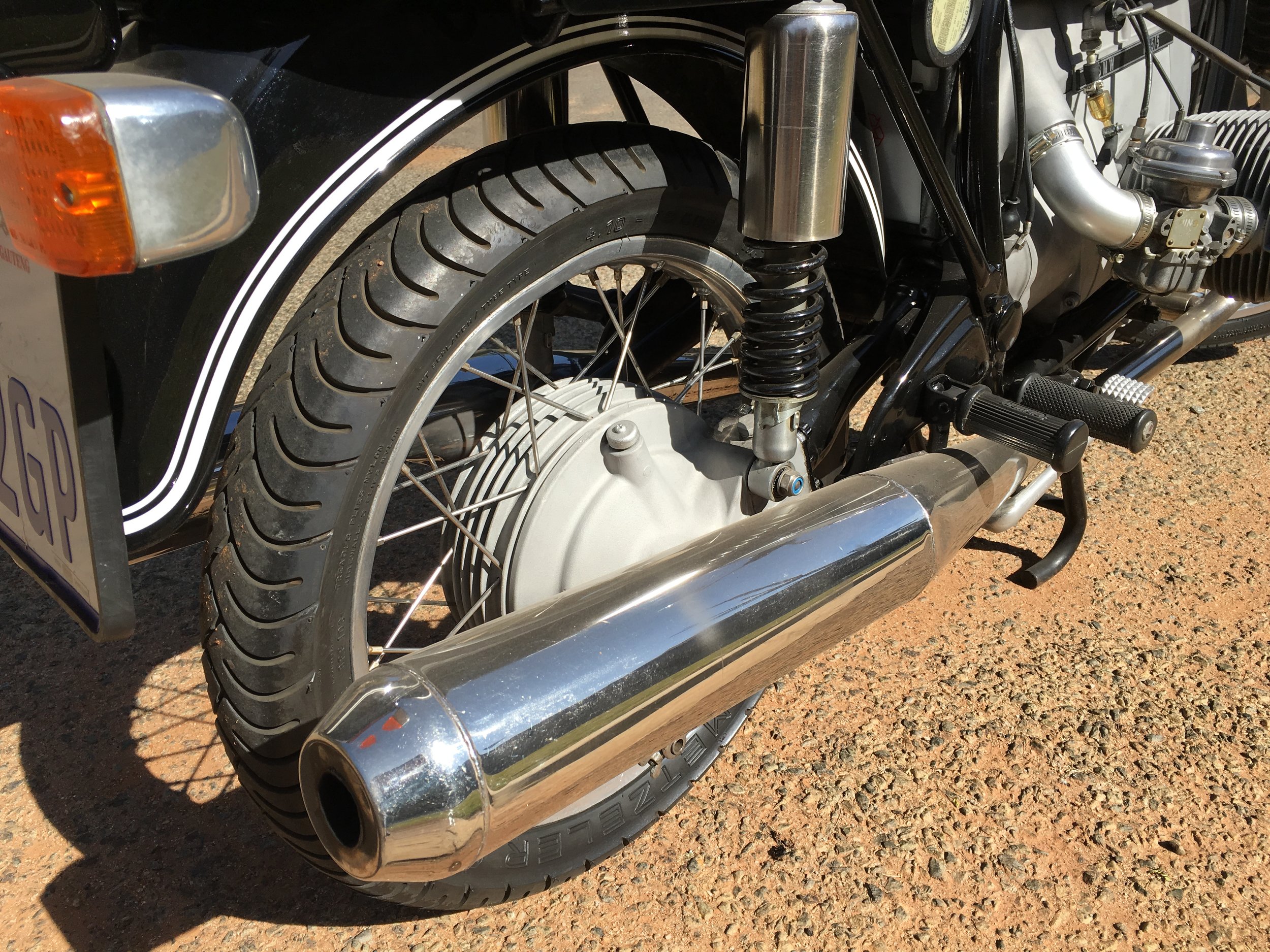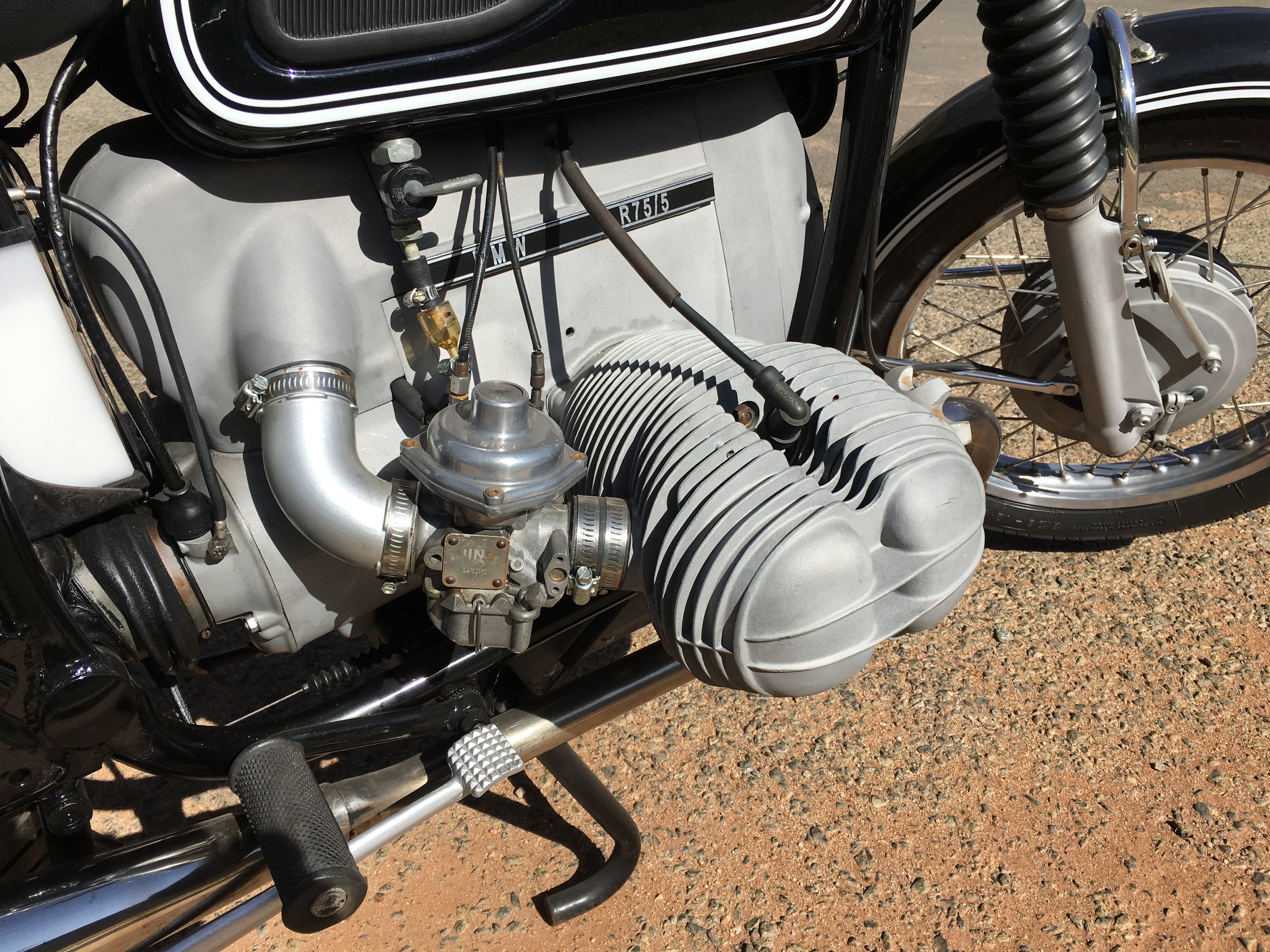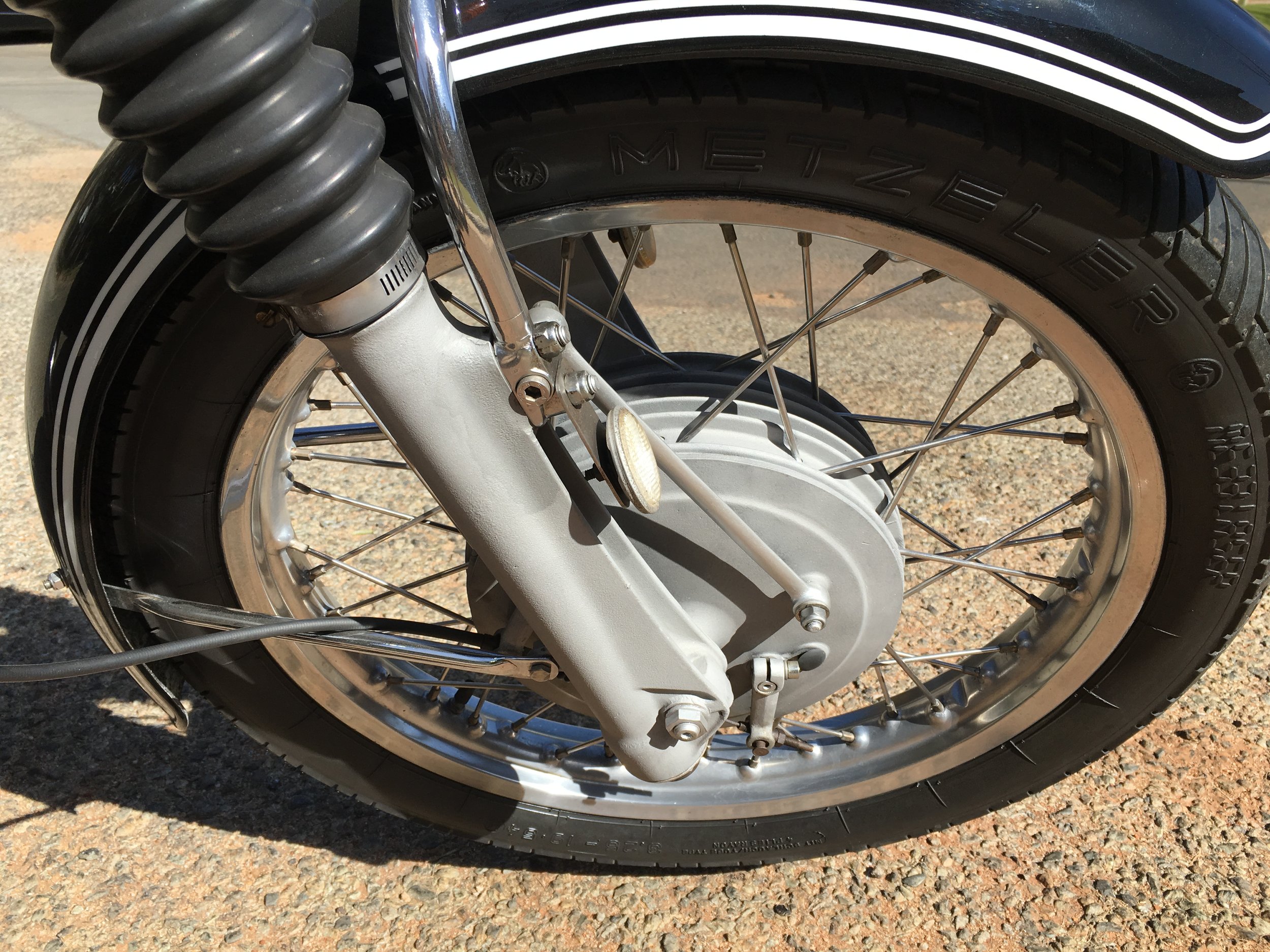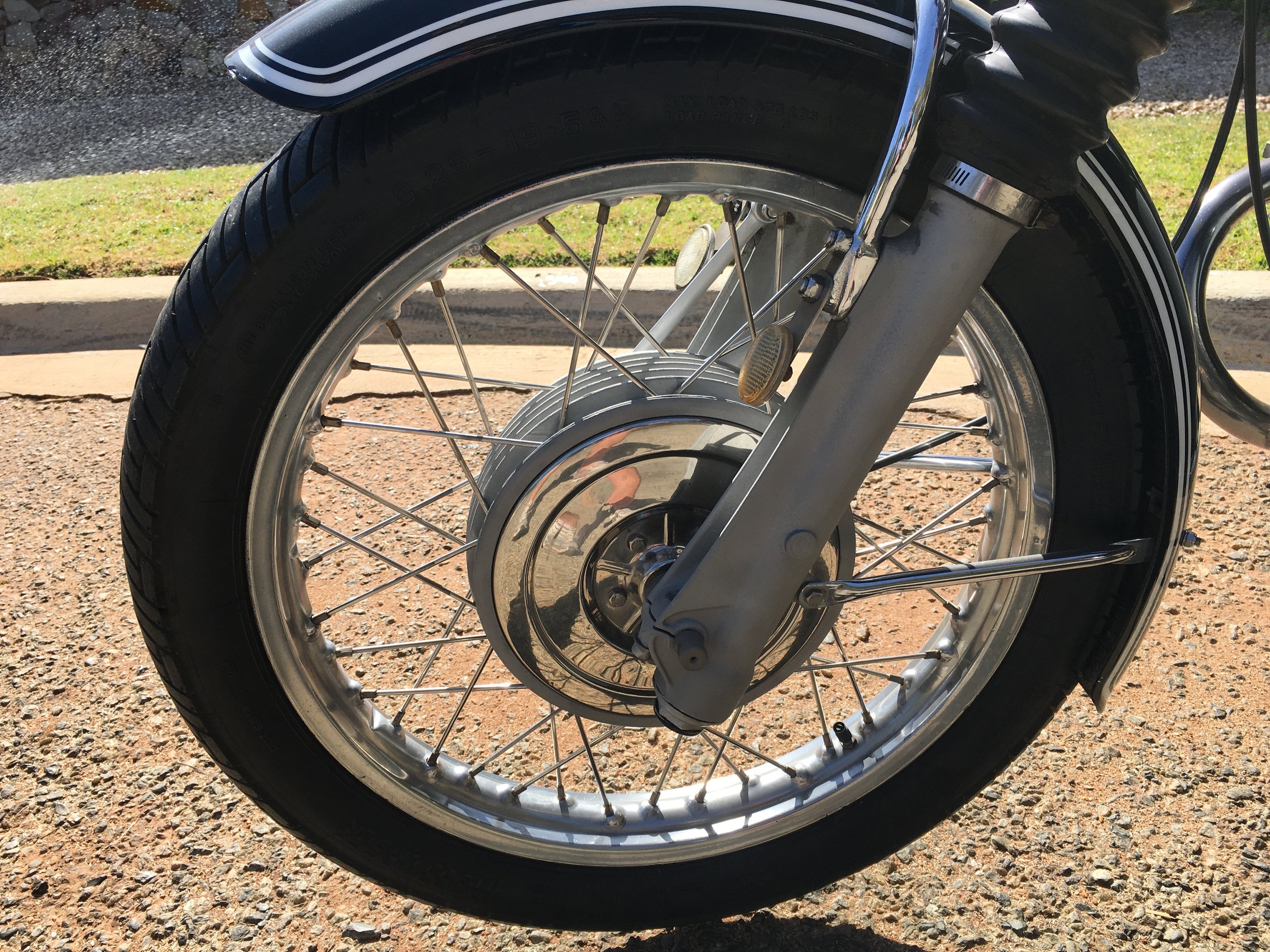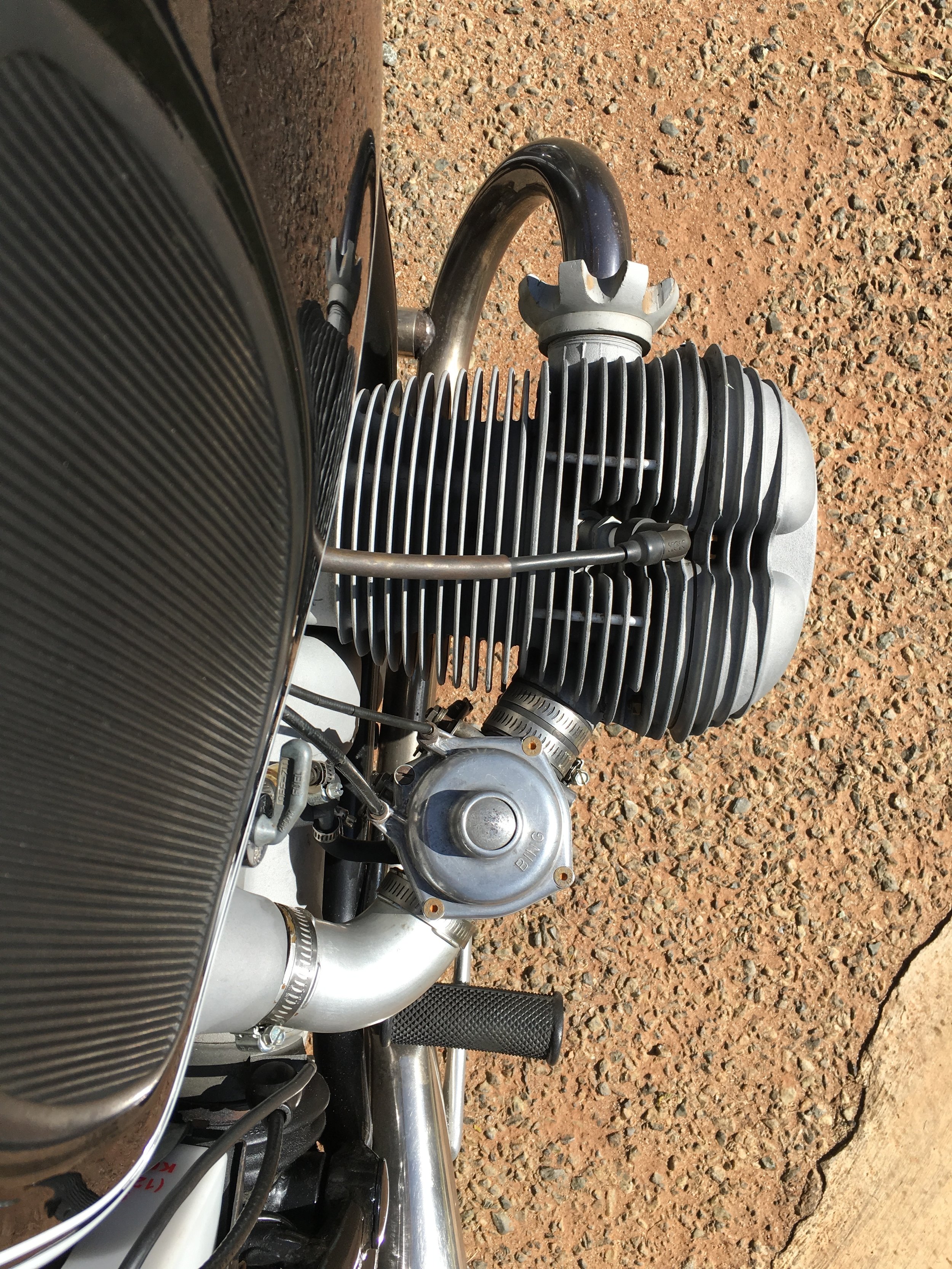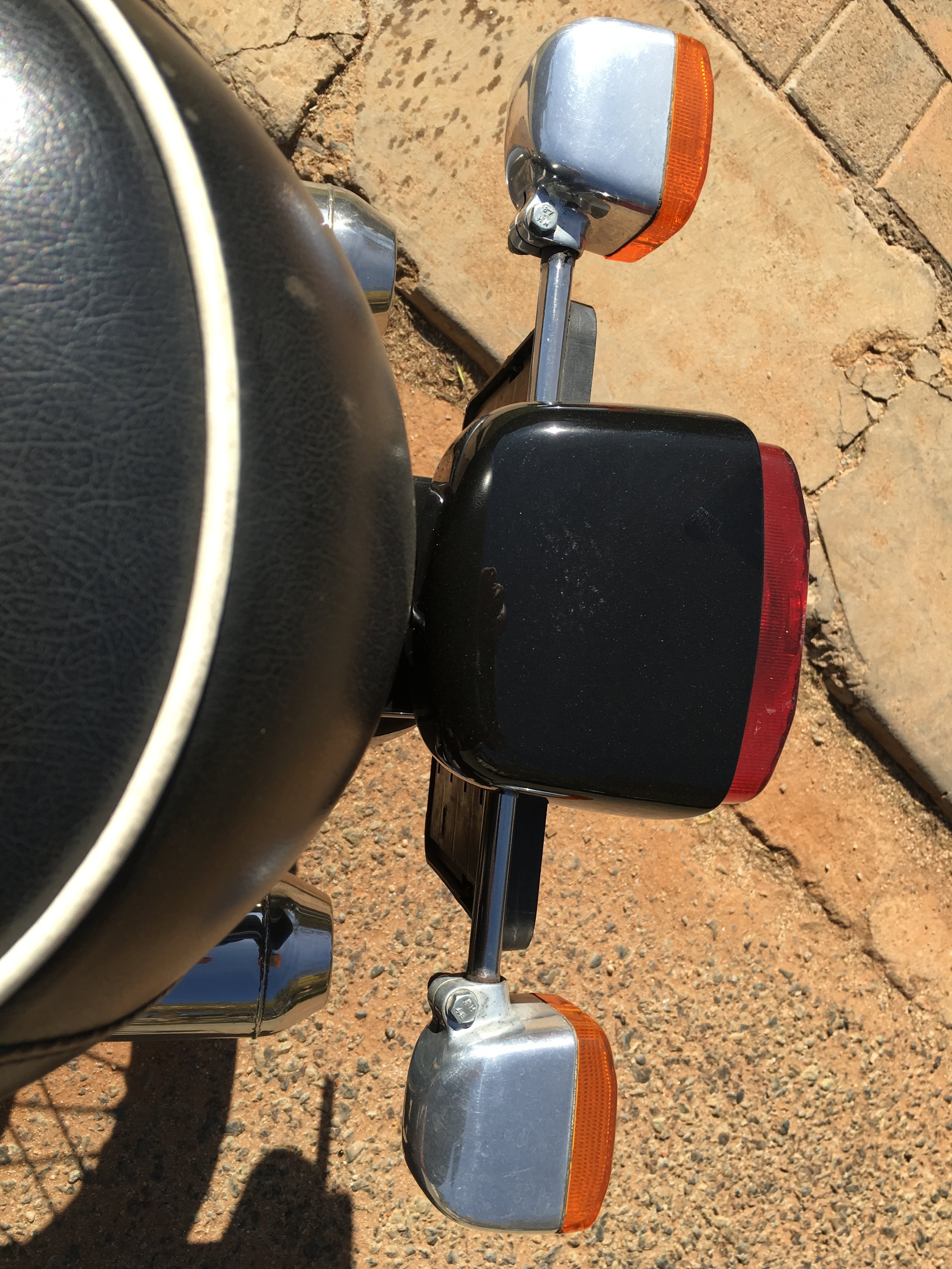 BMW R75/5 1972
For the 1970 model year, BMW launched three new models having engine capacities of 500 cc (R50/5), 600 cc (R60/5), and 750 cc (R75/5). The /5 series was the first series to be manufactured completely in Berlin as by 1969 all of Munich's production capacity was needed for automobiles. So robust was the design that it subsequently formed the basis for future engines that pushed the capacity to 900 cc and then a full litre.
There's no denying that the R75/5 is a classic in its own right. It was the machine that allowed BMW to break out of its ultra conservative mould, the R75/5 spawned a completely new generation of flat twins that are still basically in production today. BMW also introduced with this model non-metallic fenders and tail light housings for the first time. The use of plastic and other non-metallic materials resulted in a motorcycle weighing only 463 lb (210 kg).
The R75/5 was one of the fastest production motorcycles of the time, topping out at 109 mph (175 km/h). The "slash-5" series came out just in time to meet the rising demand for sport bikes.
The motorcycle has had a minor restoration however that said it has kept its original patina. The bike has been resprayed, motor sandblasted and chrome trim bits polished. The bikes still has the original exhaust which are not found on these models often. This is a beautifully preserved peace of BMW History. The bike is licenced and registered and runs like a dream.
Mileage :Restored
Transmission type :Shaft
Vehicle colour :Black
Fuel :Petrol
Air Cooled :Yes
Moto size (CC): :750cc
Electric Start :No
Kick Start :Yes
Cylinders :Twin
Owner's Manual :No
Service History :No
SOLD