BMW100RT 1983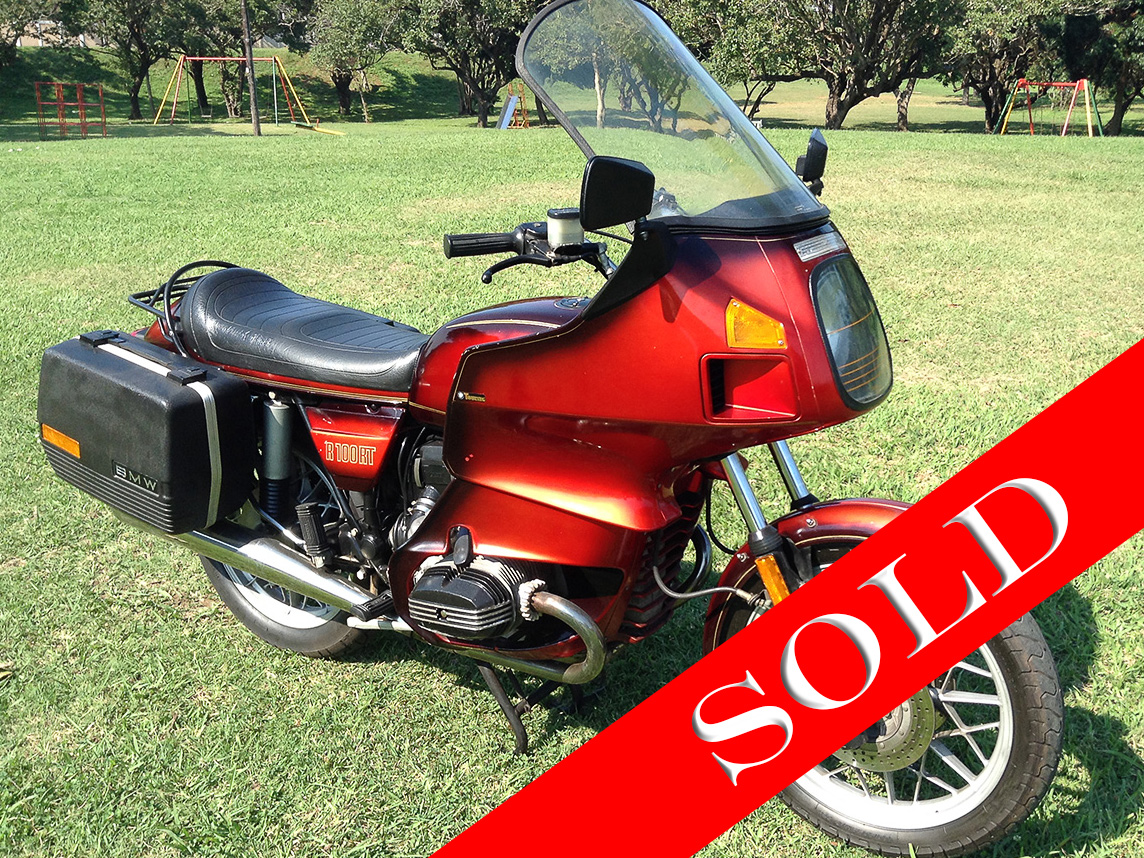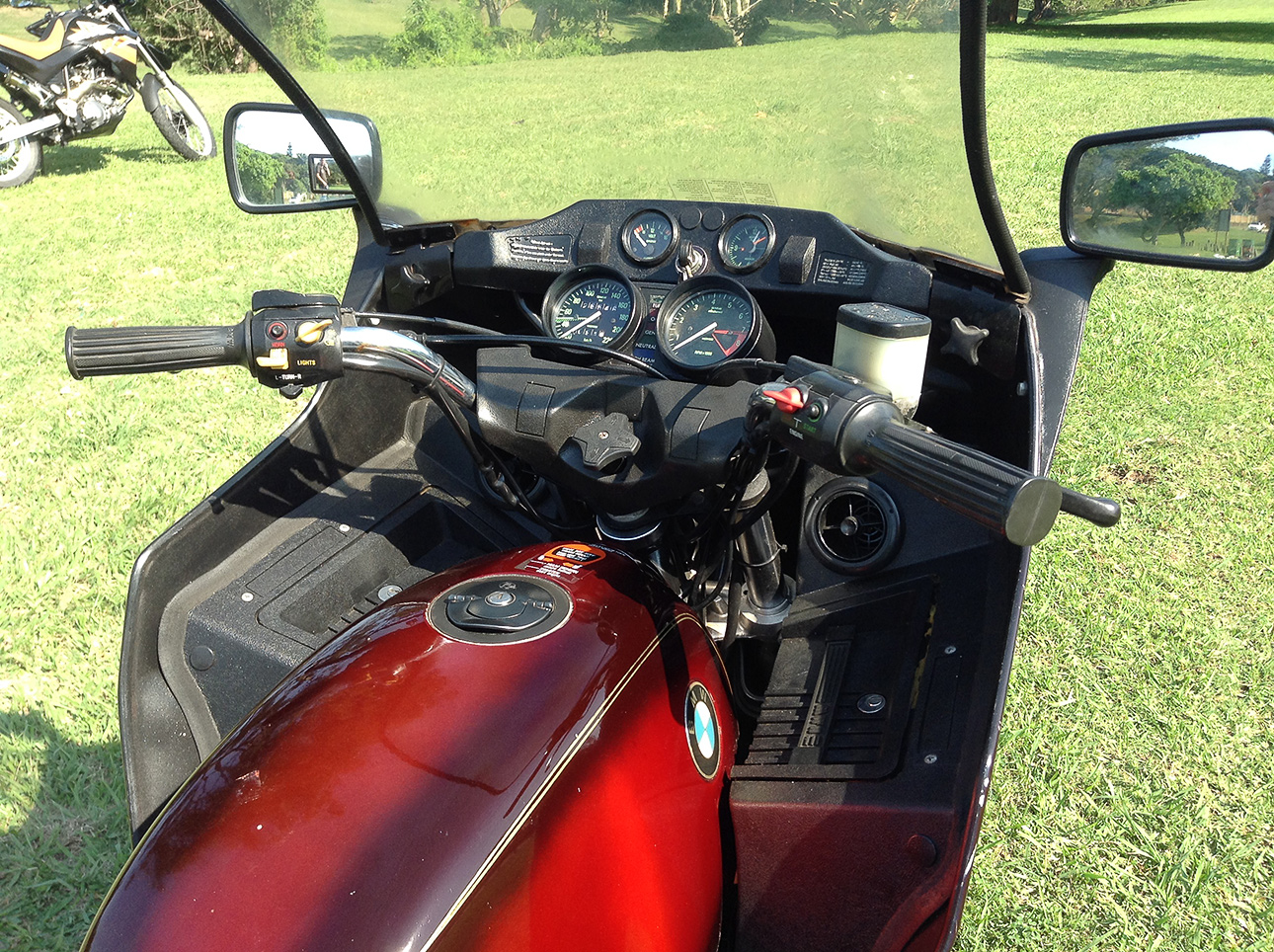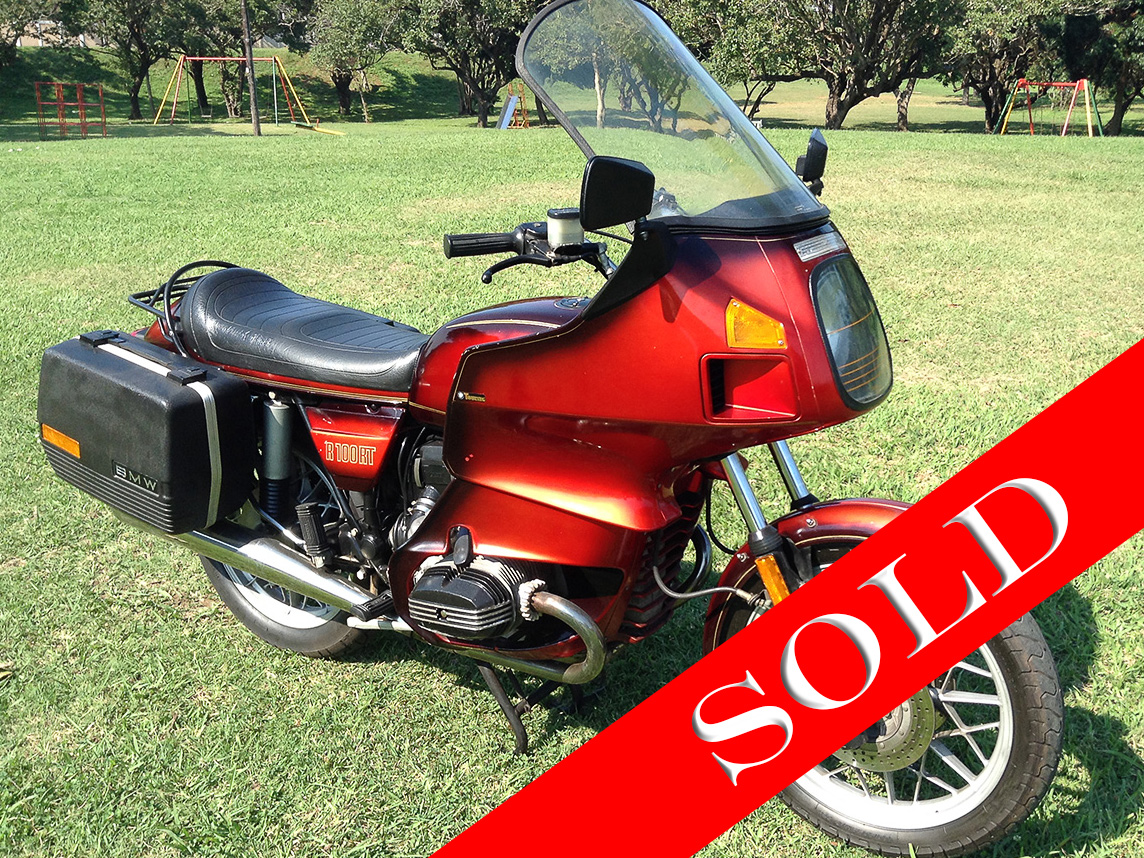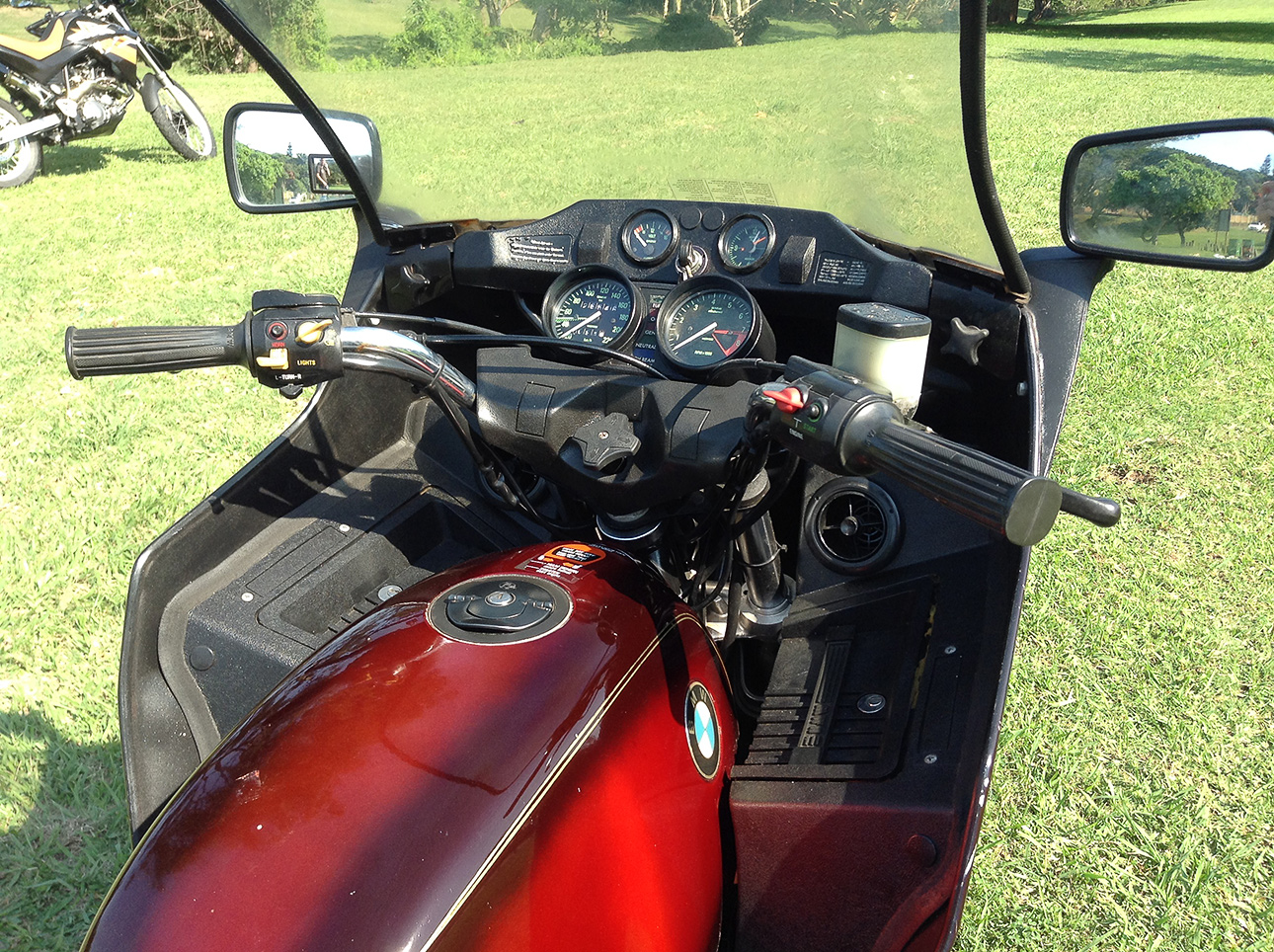 BMW100RT 1983
SOLD
Forged in iron and steeped in motor oil, the history of BMW motorcycles boils down to one thing - the quest for perfect rider's machine. From the early days of aero-engineering, through prosperity and hard times, BMW's commitment to excellence has never wavered.
In 1978, the R100RT was introduced into the line-up for the 1979 model year, as BMW's first "full-dress" tourer. The RS and RT fairings were very similar in appearance; however, the RS fairing was essentially a lightweight streamlining/protective shell and windscreen with no other functions, while the RT shell was heavier and had two "glove box" lockable compartments, ventilation louvers and an adjustable windscreen. The RT fairing was widely used for police motorcycles, with radio equipment in the fairing compartments.
BMW uses a three-segment nomenclature for motorcycles. The first segment indicates the engine type, the second indicates the approximate engine displacement in cubic centimetres (with one notable exception: the F 650 GS, which has an engine displacement of 798cc), while the third indicates the class of motorcycle (e.g., sport, sport touring, dual-sport, etc.).
A similar 3-segment nomenclature is used for BMW automobiles.
R – Air-cooled, horizontally opposed ("boxer") 2-cylinder.
CC-100cc x 10 equals 1000cc
RT – Reise Tourer (Travel Tourer)
This 1983 beauty has only covered a mere 27000km since new, it comes with the original BMW Paniers, fairings are unblemished and the paints is 100 % original. The bikes still has all the original grips, foot rest rubbers and feels like the day it was purchased. BMW Touring bikes in this condition and with this mileage on are very far and few today and spend most of their lives in collector's collections.
Mileage :27600km
Transmission type :5 Speed Shaft
Vehicle colour :Burgundy
Fuel :Petrol
Air Cooled :Yes
Moto size (CC): :980cc
Electric Start :Yes
Kick Start :No
Cylinders :Boxer Twin
Owner's Manual :No
Service History :Partial
SOLD