Harley Davidson Switchback 2012 Model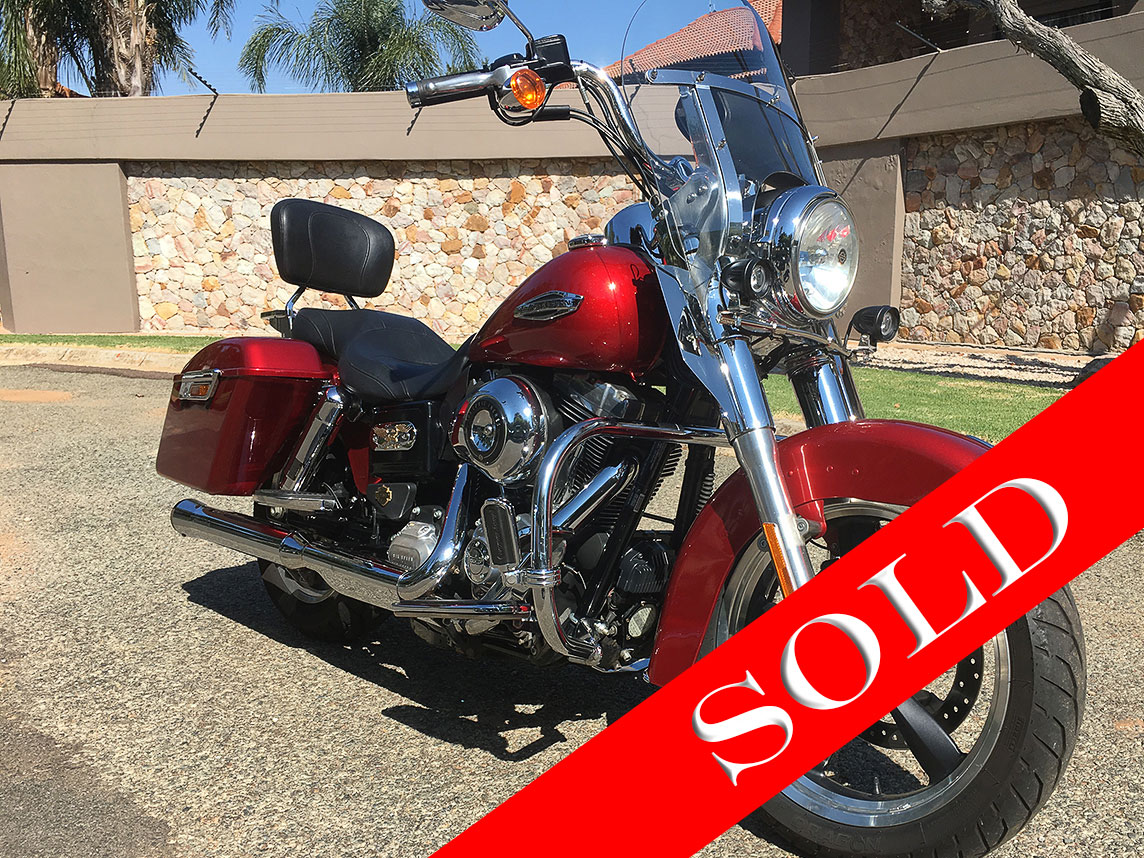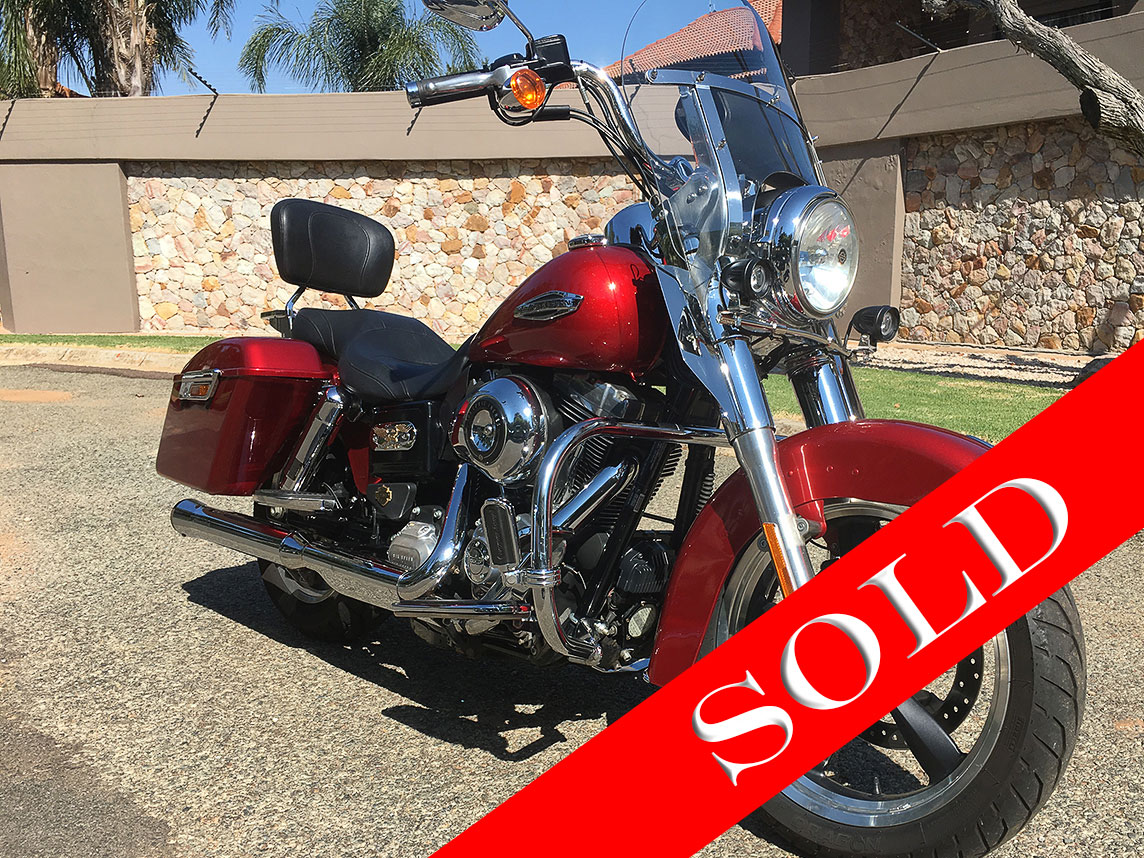 Harley Davidson Switchback 2012 Model
Sold
Due to the popularity of Harley's uber-expensive CVO Convertible, The Motor Company decided on offering the same kind of versatility to go from tourer to cruiser but on a machine that' was affordable.
Harley designed the Switchback on the smaller Dyna chassis, which seemed to be an effort to gain more popularity with that under-35 crowd that Harley would like to have riding its machines. After adding some hard bags, the 2012 Harley Switchback was born, the name implying that the rider can switch from a light tourer (emphasis on light) to a stylish boulevard cruiser and back again. This switchback happens quickly, and I mean quickly – the classically-styled windshield and hard saddlebags can literally be taken off in under a minute without tools.
The colour-matched bags are also lockable using the ignition key, and don't interfere with luggage due to the lid's design The power of the 103 combined with the lightweight of the Harley-Davidson Switchback also makes for great fuel mileage.
The bike that we have for sale has a mere 31000km.The bike is in implacable condition comes with a full service history and owner's manual. The original exhaust have been replaced with a set of Screaming Eagle Pipes which just adds to the appeal of the bike not to mention the additional power out of the 103 cubic inch motor. A set of passenger floor boards have been fitted along with Oxford Heated Grips and Spot Lights.
The Switchback was the lightest custom touring motorcycle in its displacement category. Its styling evokes a classic proportion and clean, straightforward lines. The bend of the mini-ape handlebar and its pull-back riser combine with full-length rider foot boards and a two-up touring seat to offer most Switchback riders all-day comfort.
Mileage :31000km
Transmission type :6 Speed Belt Drive
Vehicle colour :Candy Apple Red
Fuel :Petrol
Air Cooled :Yes
Moto size (CC): :103 cubic inch V-Twin
Electric Start :Yes
Kick Start :No
Cylinders :V-Twin
Owner's Manual :Yes
Service History :Yes
SOLD