Moto Guzzi VII Racer 2014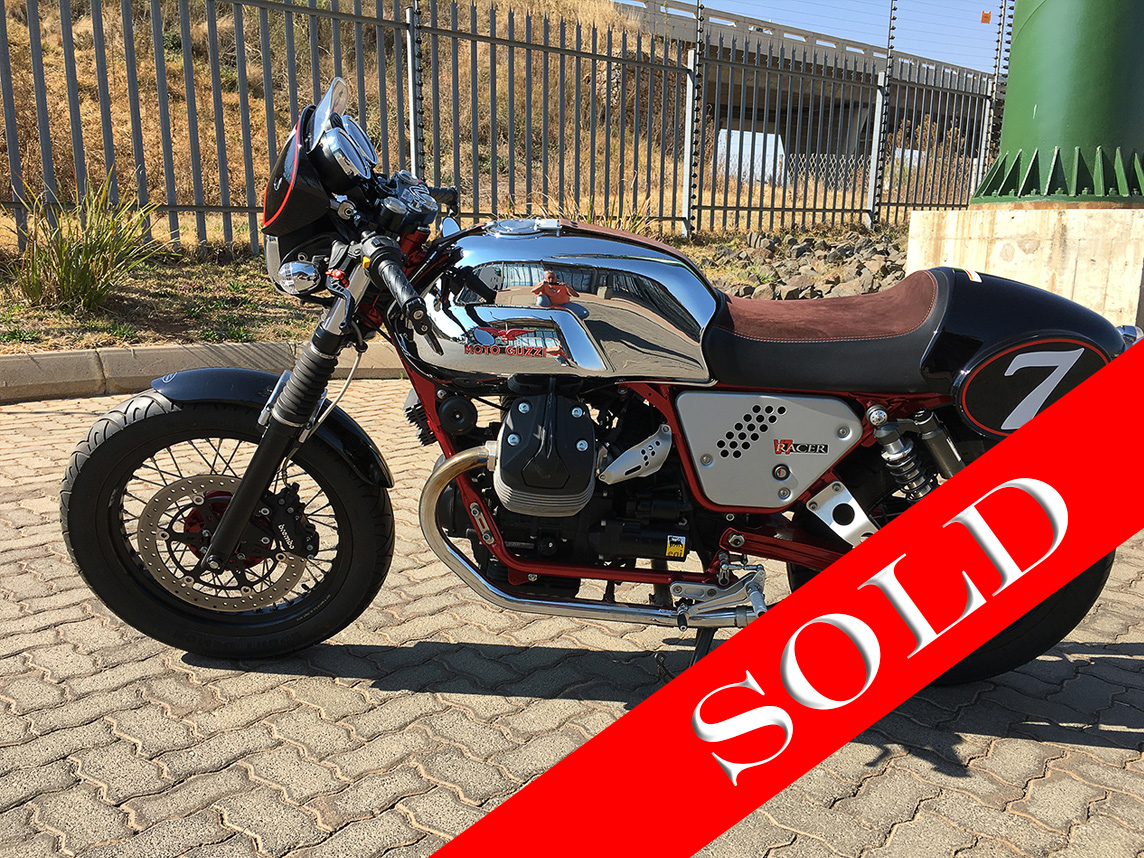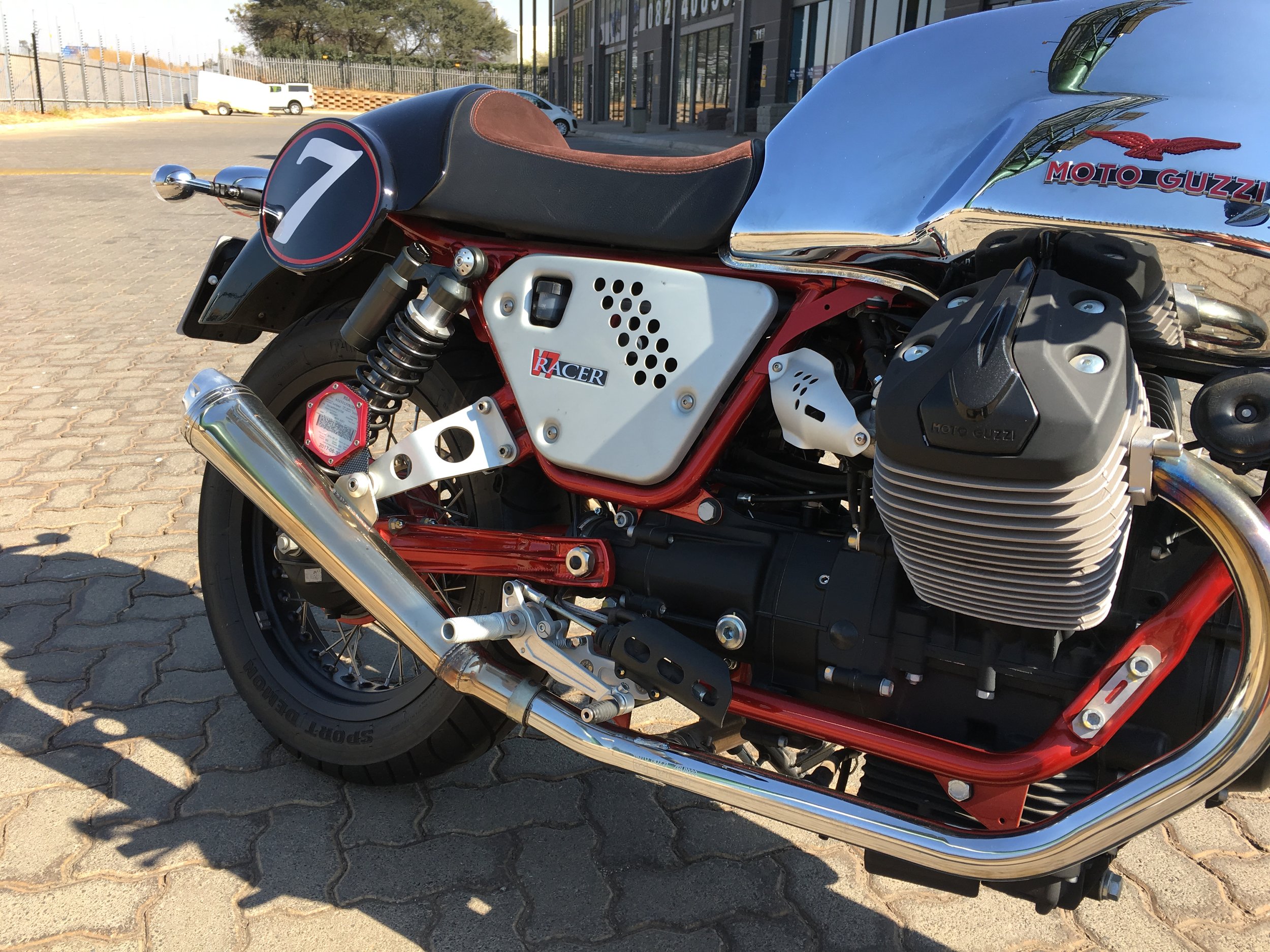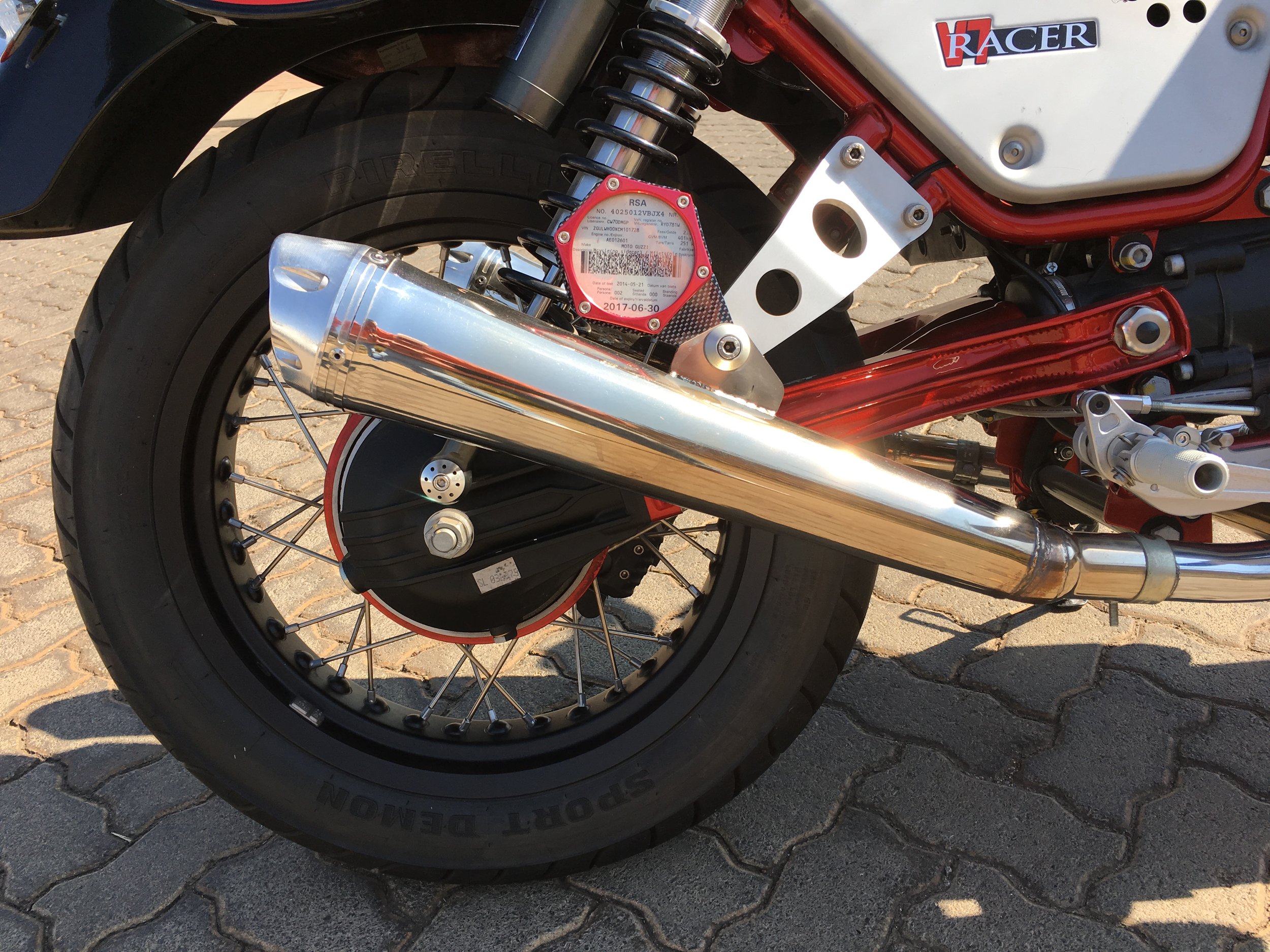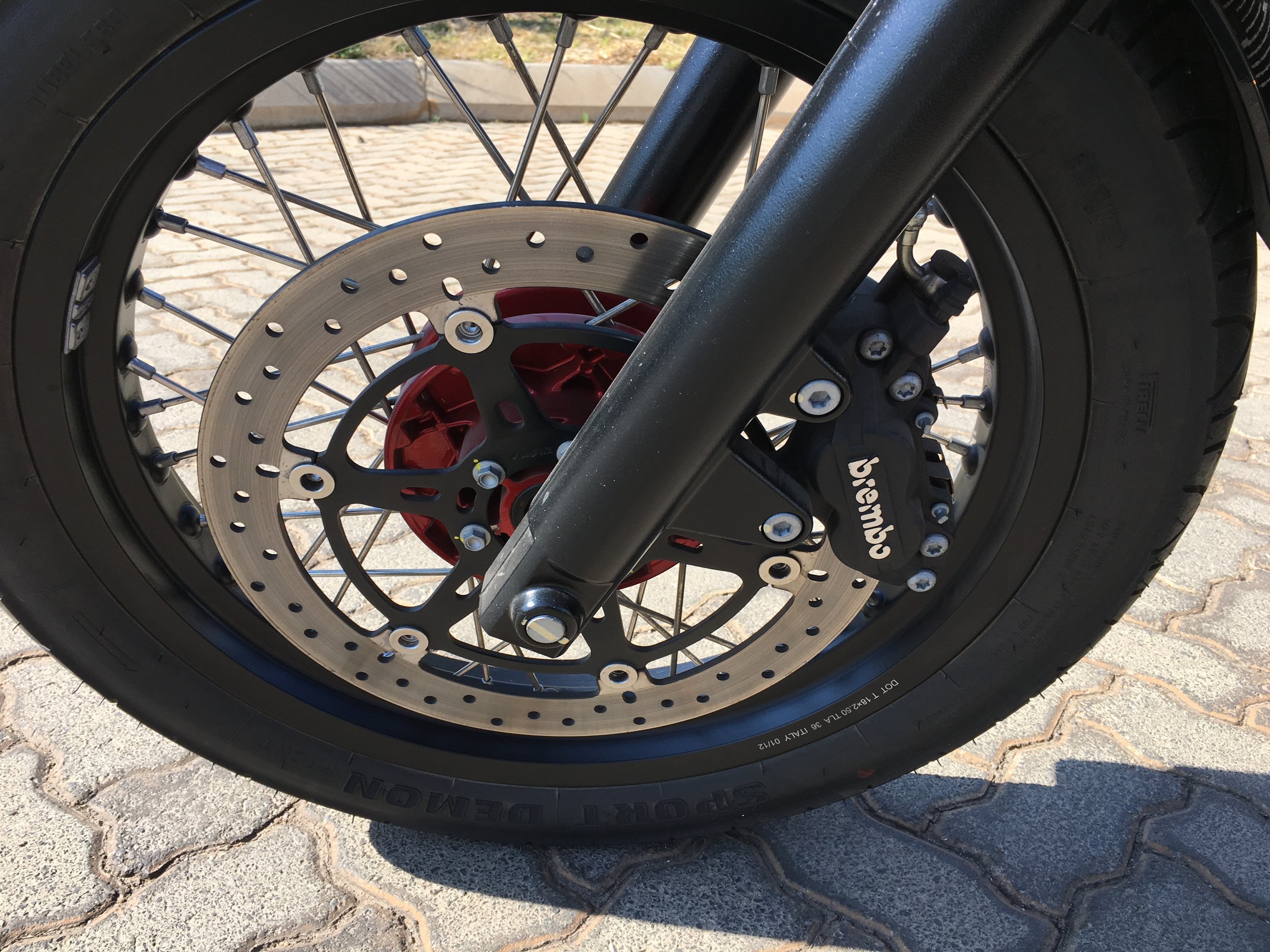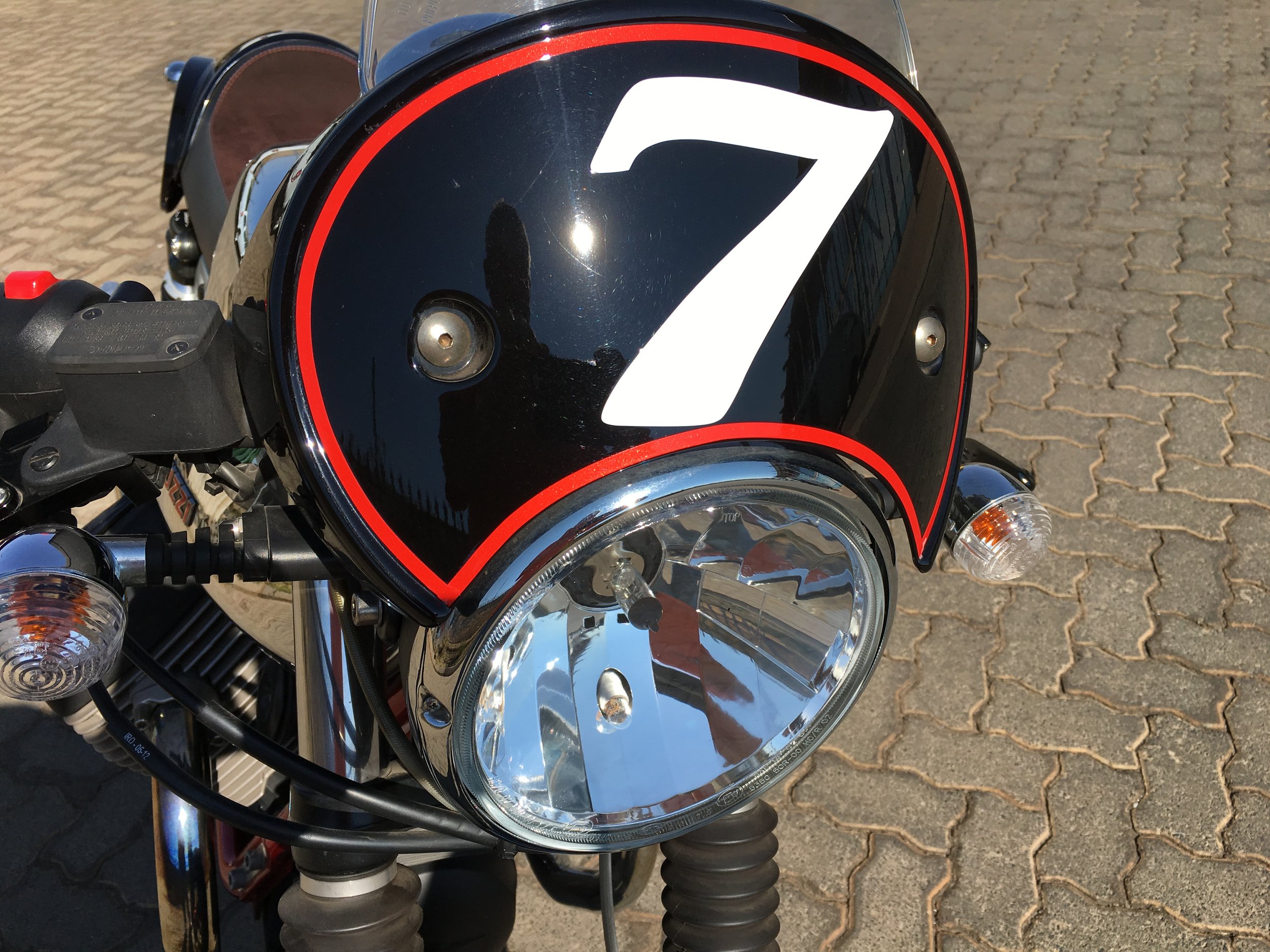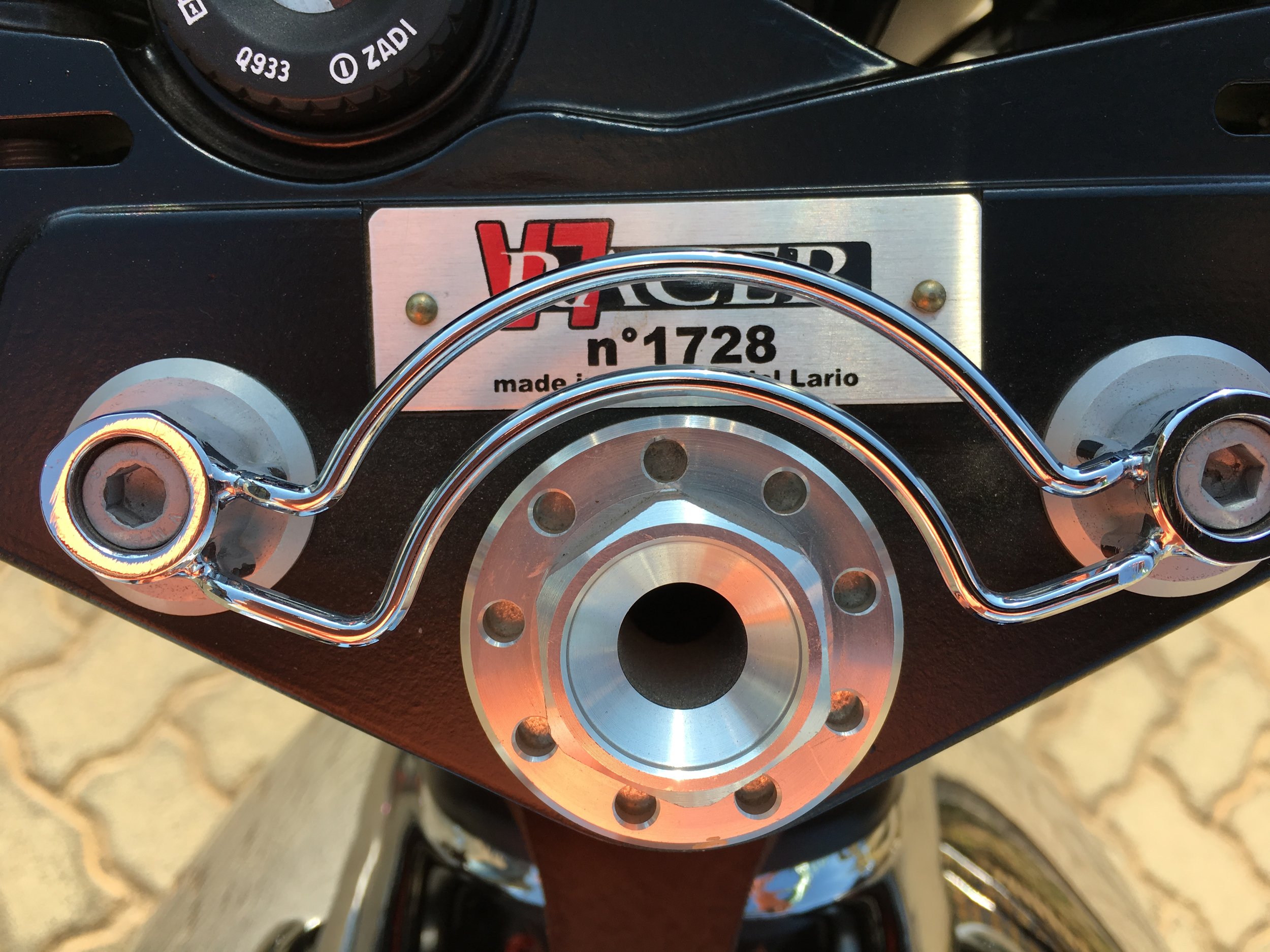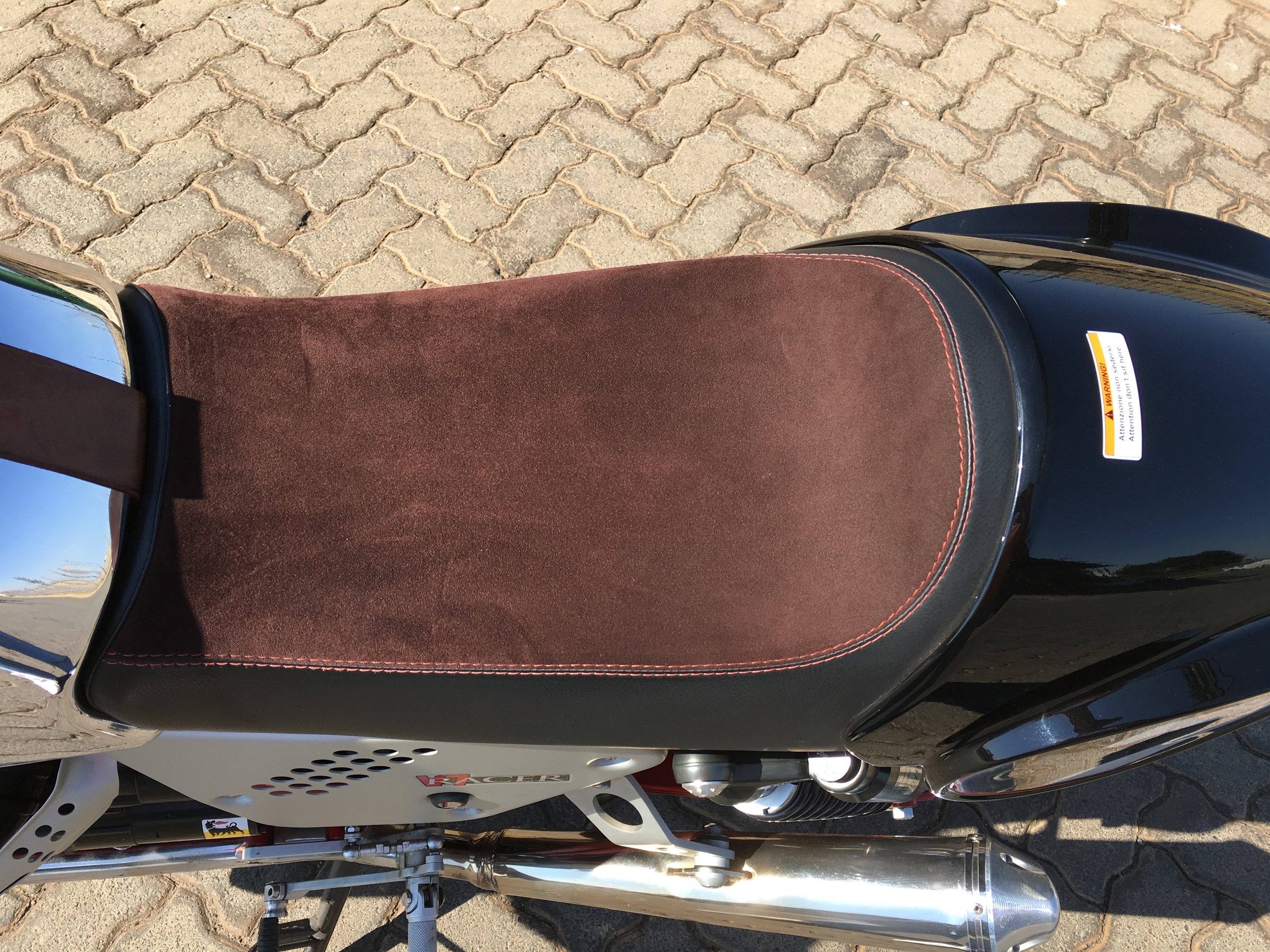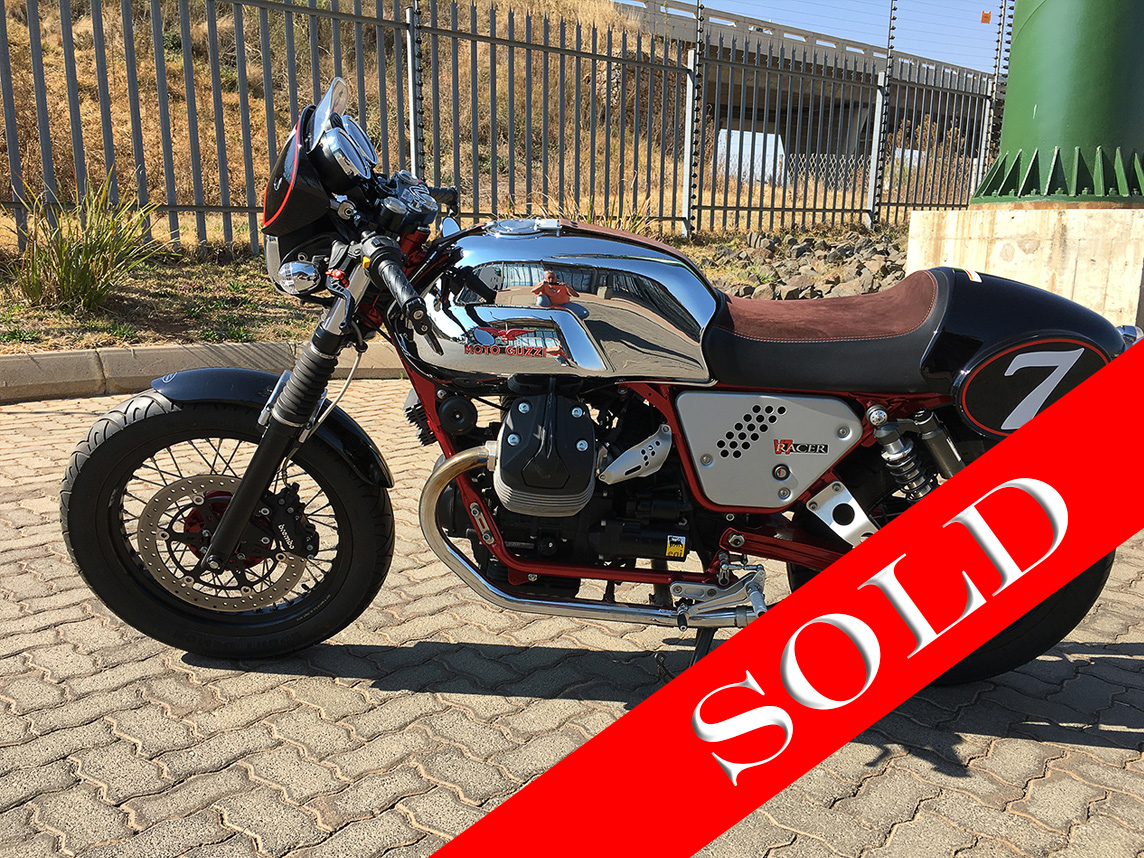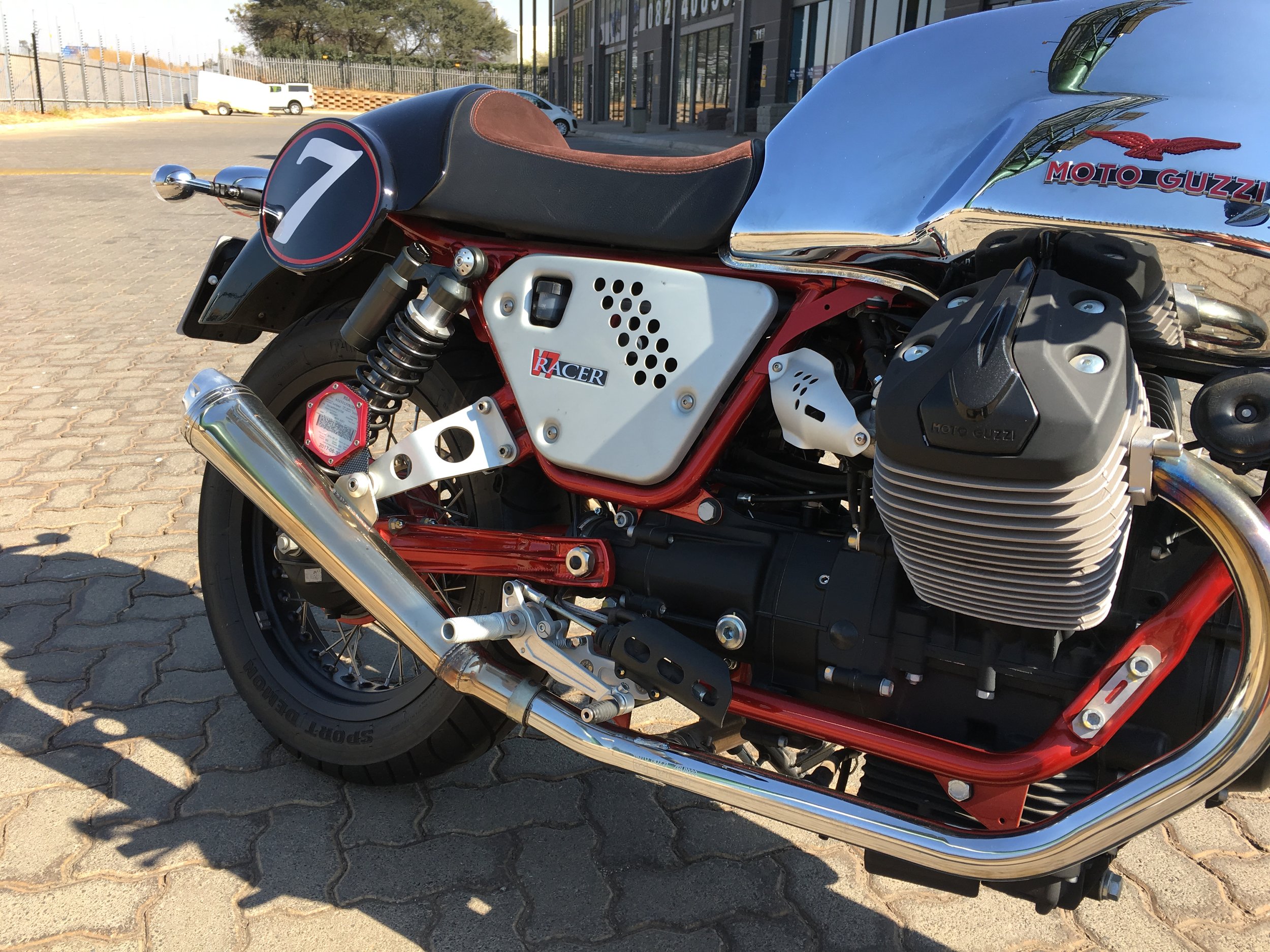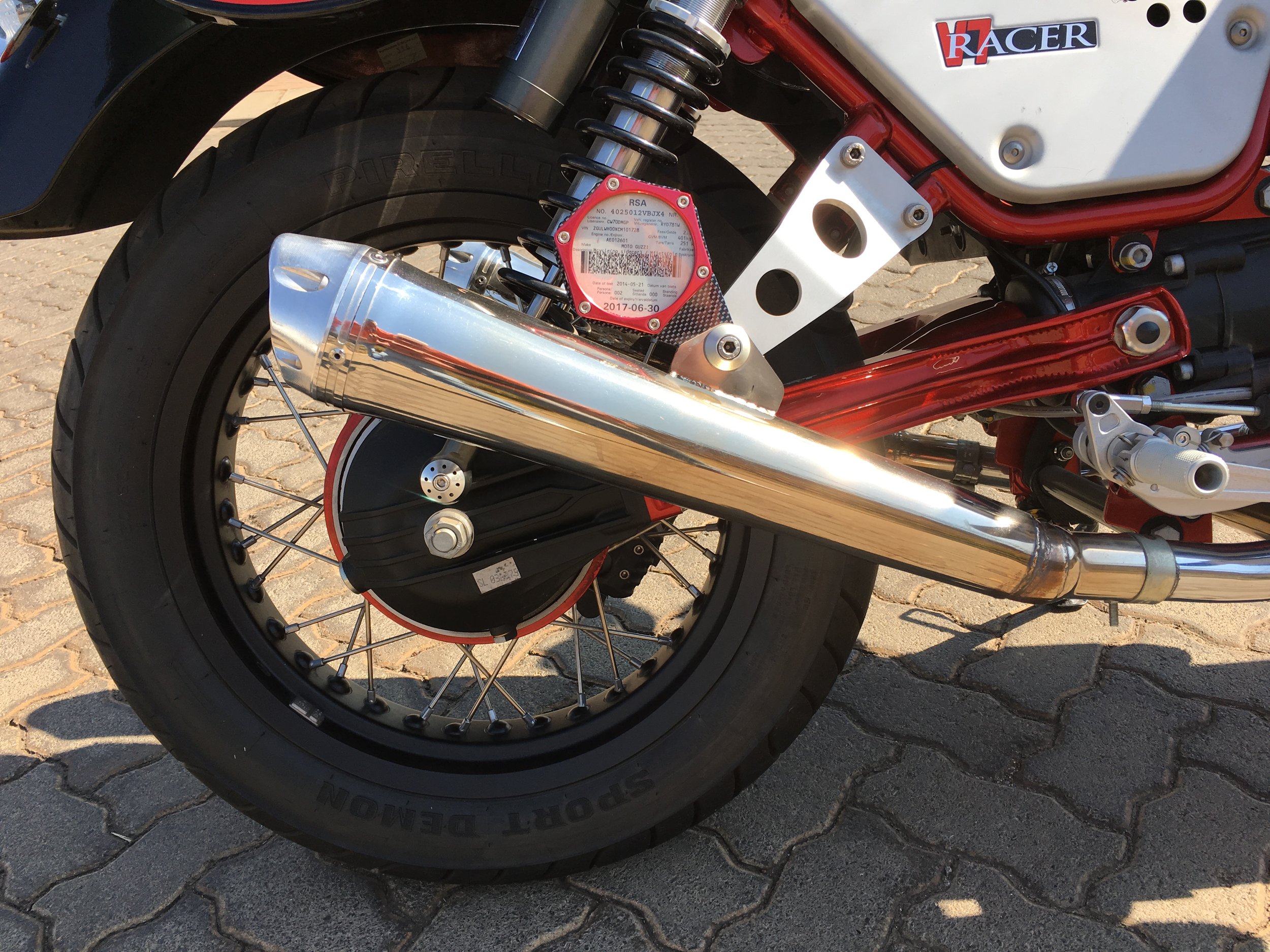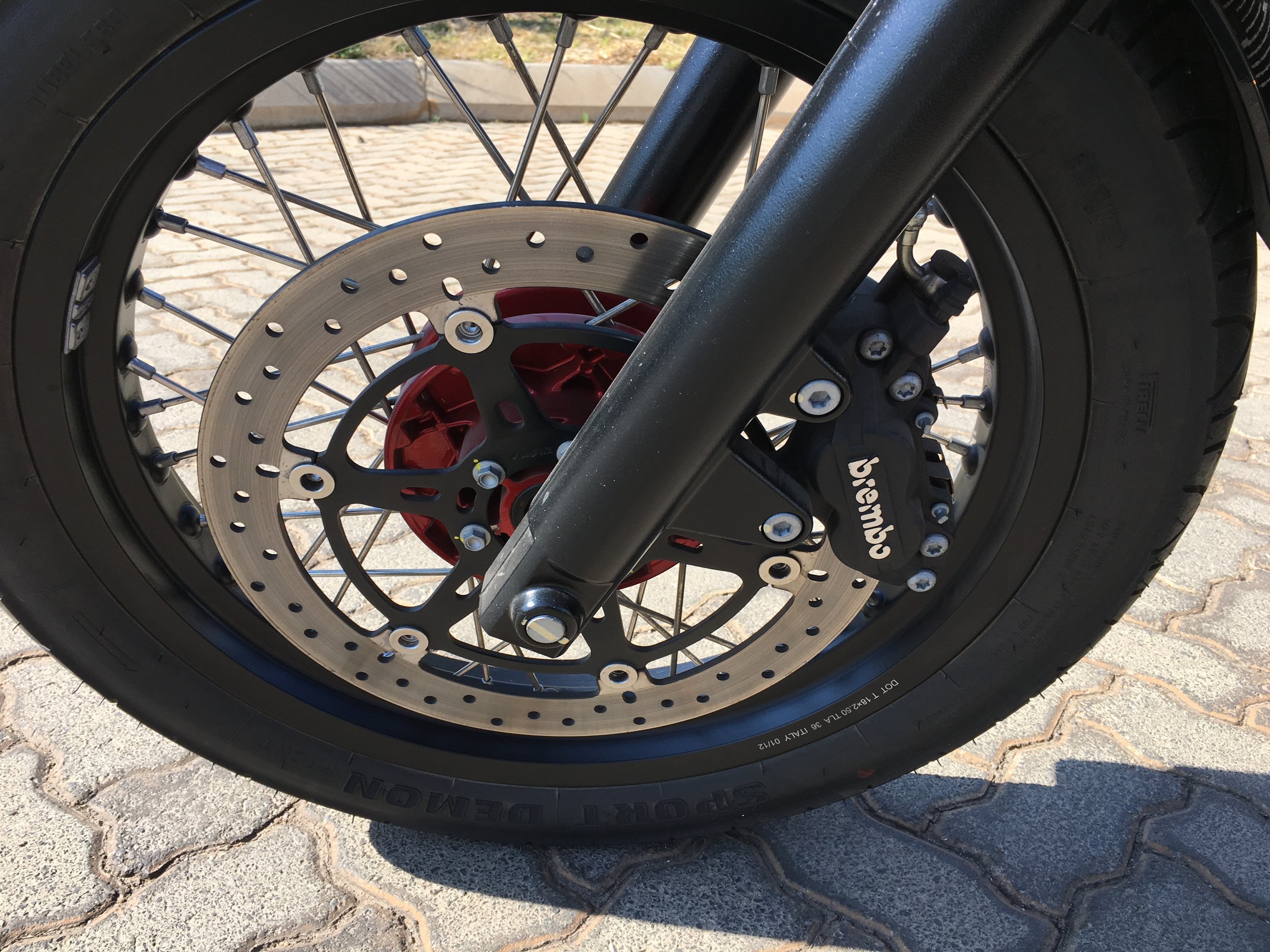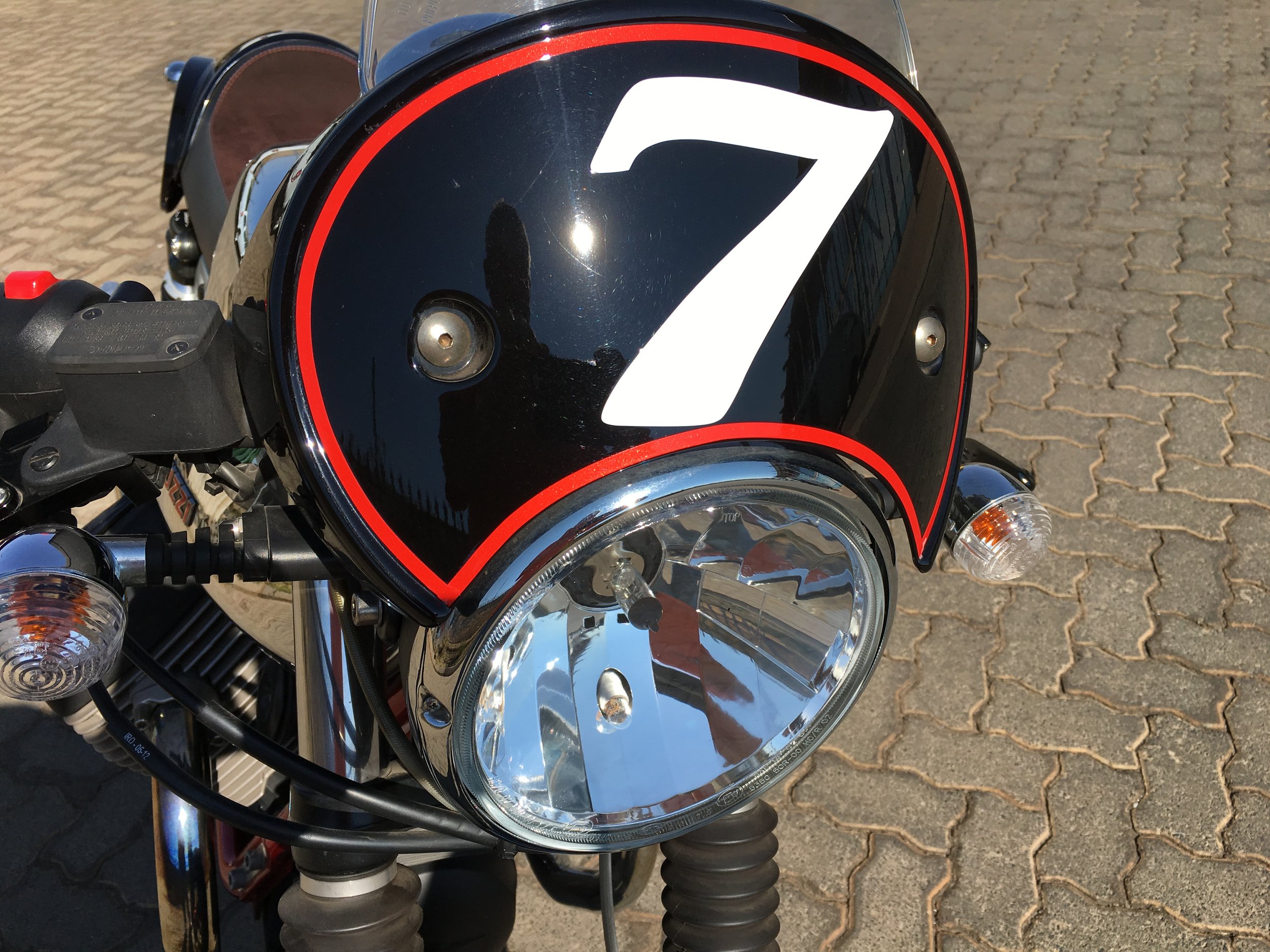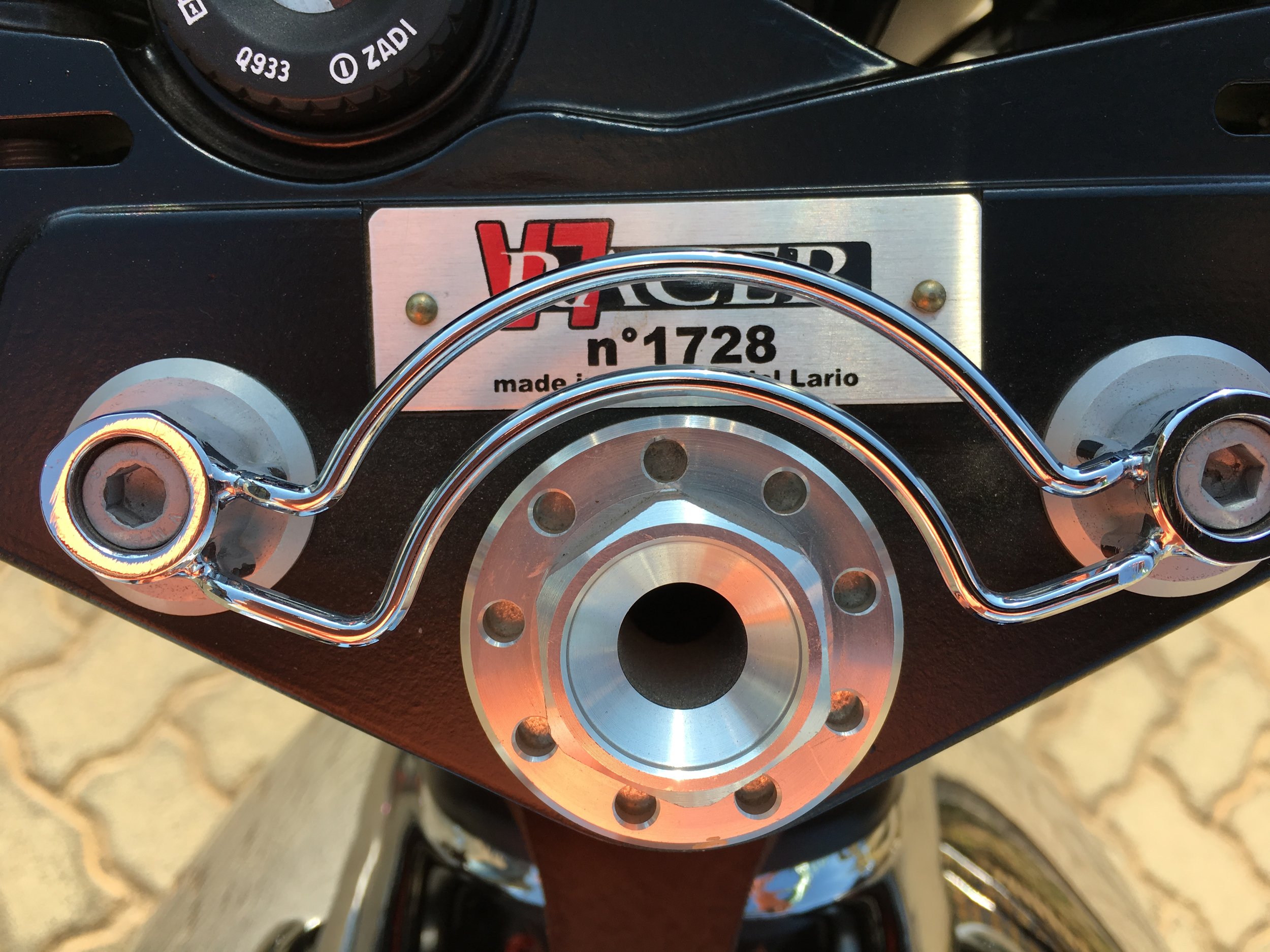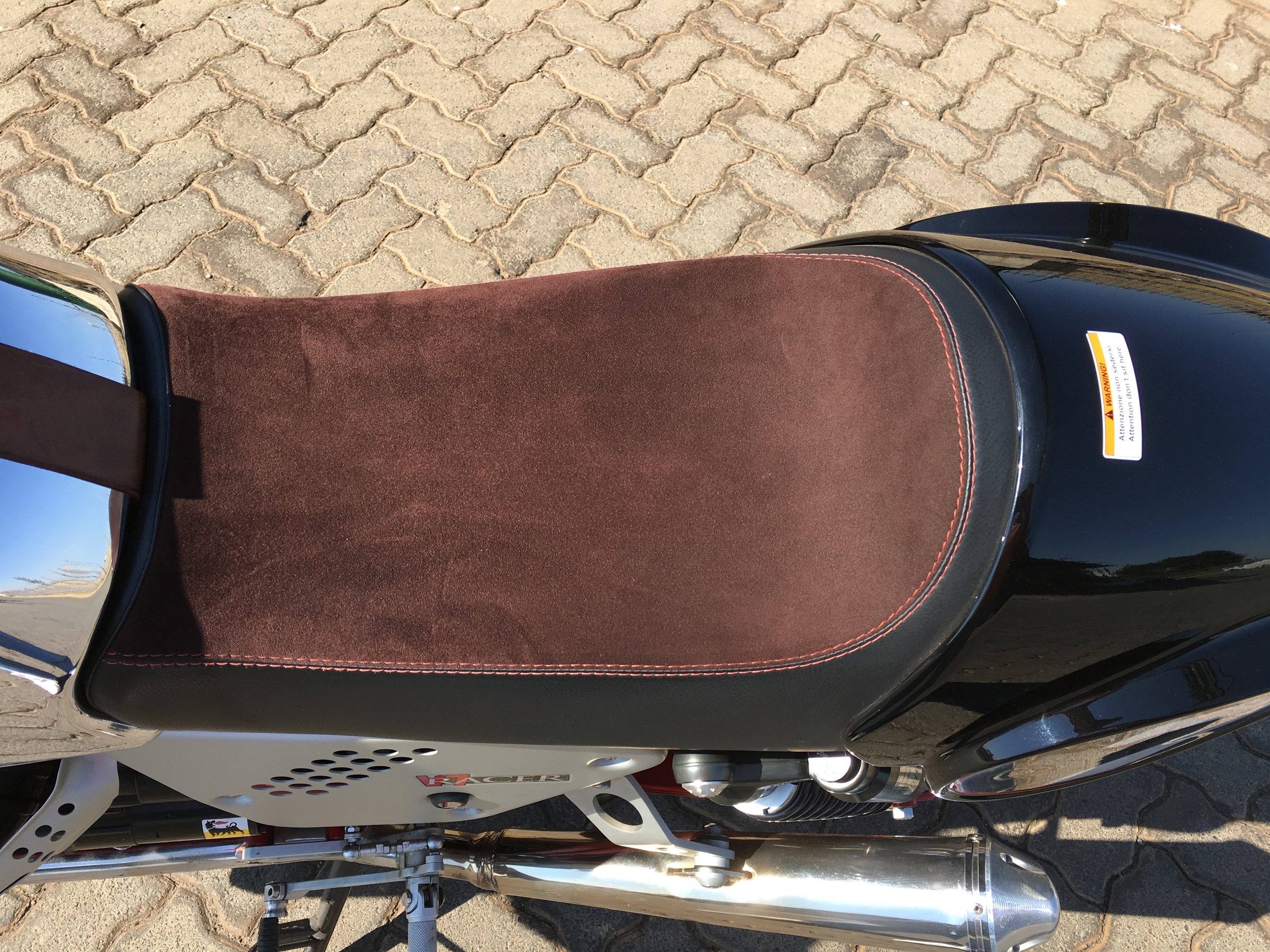 Moto Guzzi VII Racer 2014
SOLD
Introducing the new generation of one of the best-selling and popular "Eagle brand" models in the world.
The V7 II Racer confirms its equipment with black anodized aluminium parts which contrast with the ultra-bright 22 litre chromium metal fuel tank. Special red paint for the frame, wheel hubs and swing arm inspired by the first V7 Sport range. The prestigious components include adjustable billet set-back foot pegs, a lightened steering pin, fully adjustable Bitubo gas shock absorbers, single-seat Alcantara saddle and the leather belt personalised with the Moto Guzzi logo that adorns the top of the fuel tank of this limited edition bike manufactured at Mandello del Lario.
Reliable, fast, easy to work on, simple and cheaper than a restoration, the V7 Racer has all the good with little bad. It's easy to ride with a nimble feel and soft clutch, it'll zap you back to a time of hill climbs and road rallies, even when you're just commuting to work.
This V7 is one of only a handful that were imported through Kawasaki SA in 2014.The bike is so clean it has never been washed with water or any other detergents , just a friendly shammy cloth once in a while. The bike has been fitted with a Moto Guzzi café Racer Kit comprising, handle bars, mirrors and levers. A set of Stealth Slips have been added for extra performance not to mention the looks. All the original parts are included in the purchase of this amazing bike.
And while the V7 Racer has the feeling of a vintage bike, it doesn't have any of the headaches.
Mileage :2500km
Transmission type :5 Speed Shaft Drive
Vehicle colour :Chrome
Fuel :Petrol
Air Cooled :Yes
Moto size (CC): :744cc 9 degree V-Twin
Electric Start :Yes
Kick Start :No
Cylinders :V-Twin
Owner's Manual :Yes
Service History :Yes
SOLD