Suzuki Katana GSX1100cc 1981 Model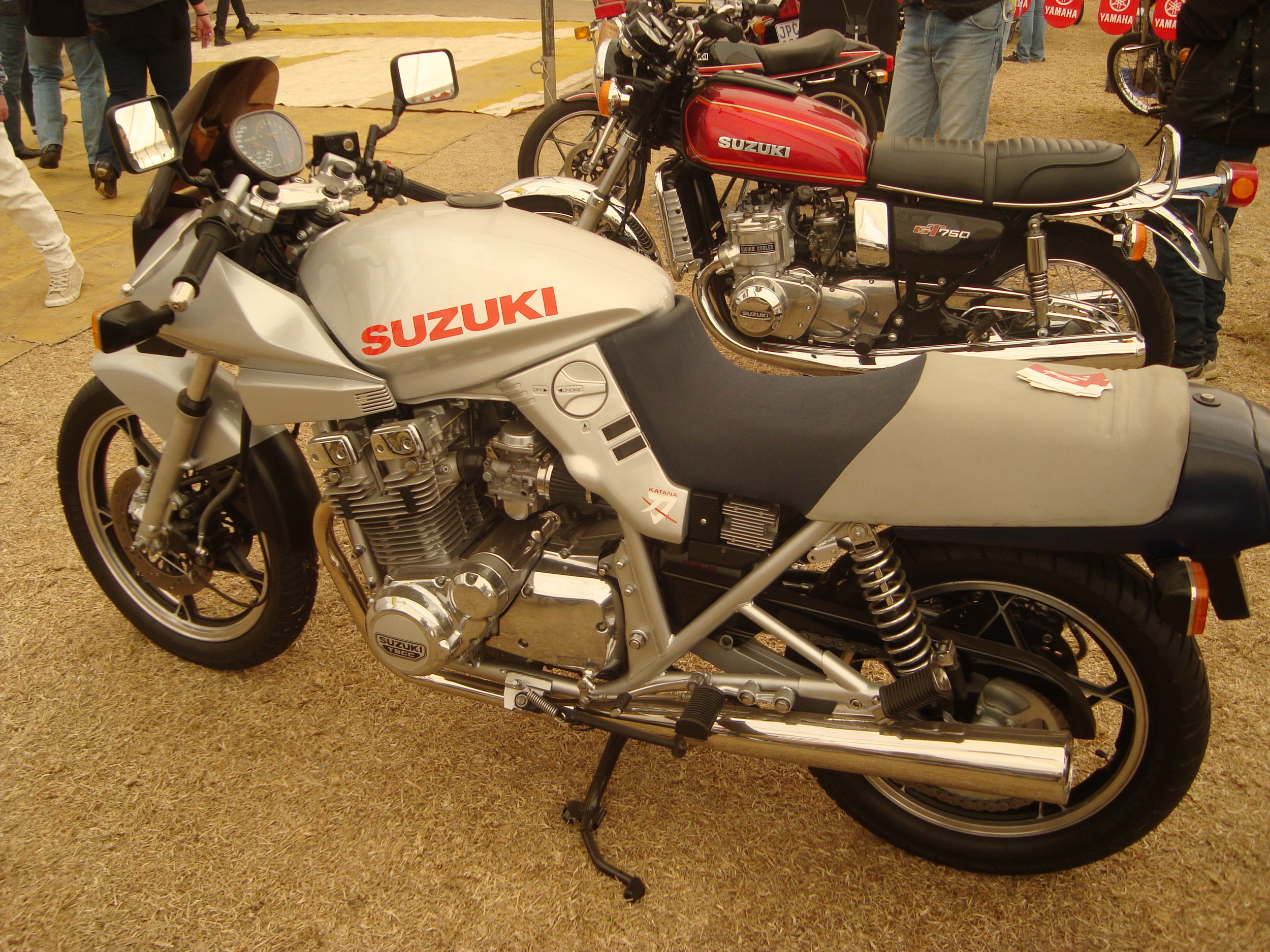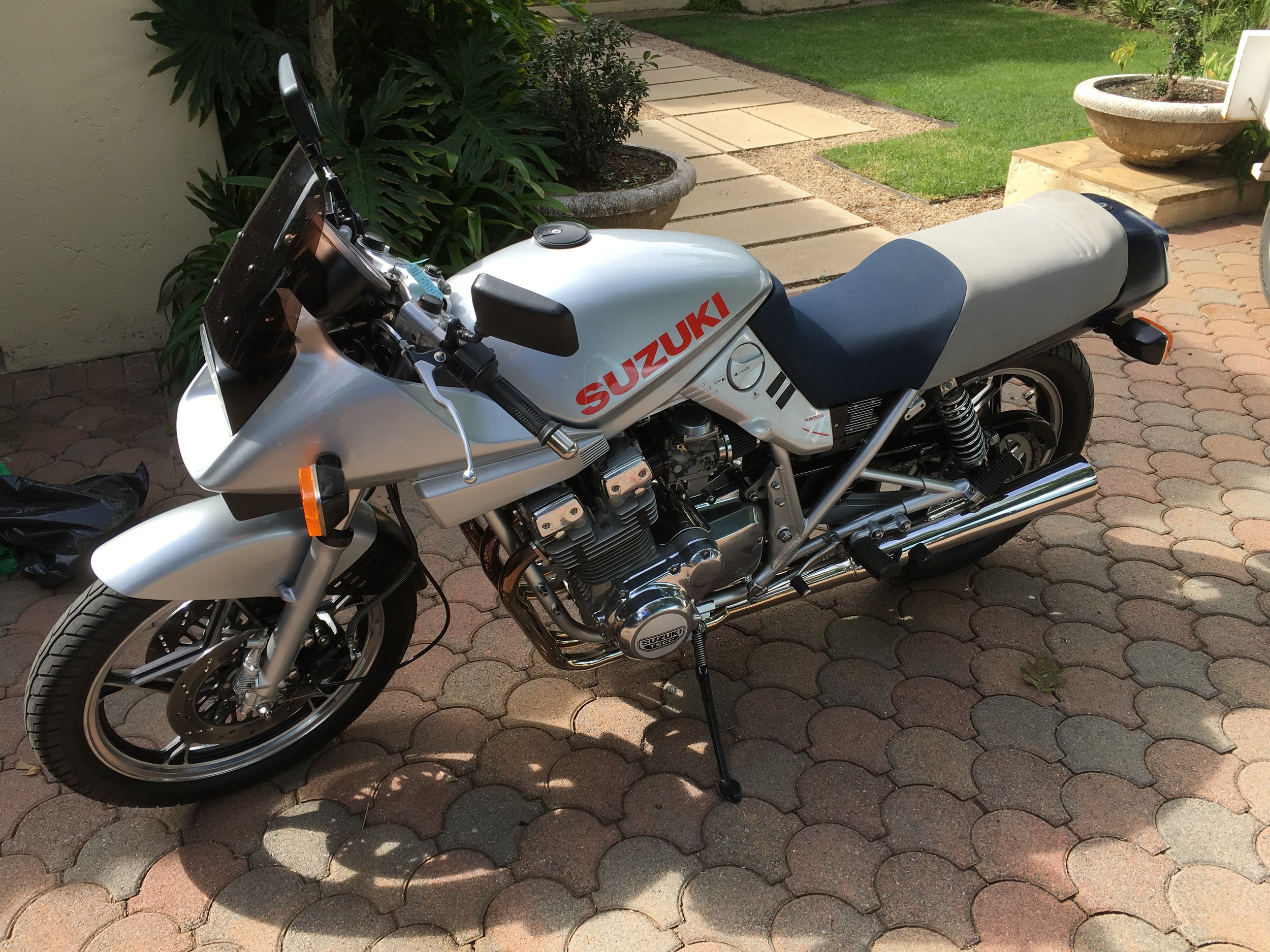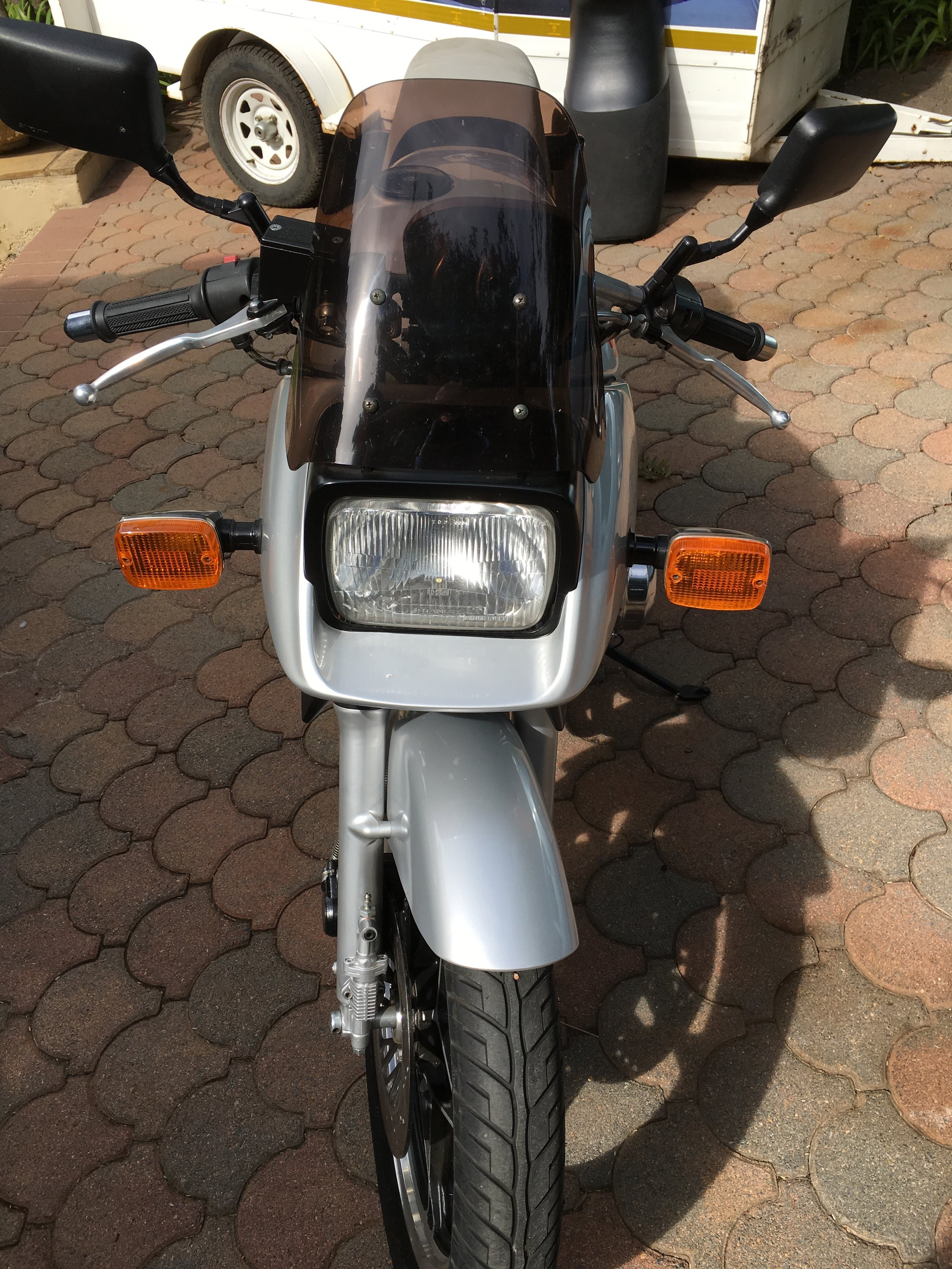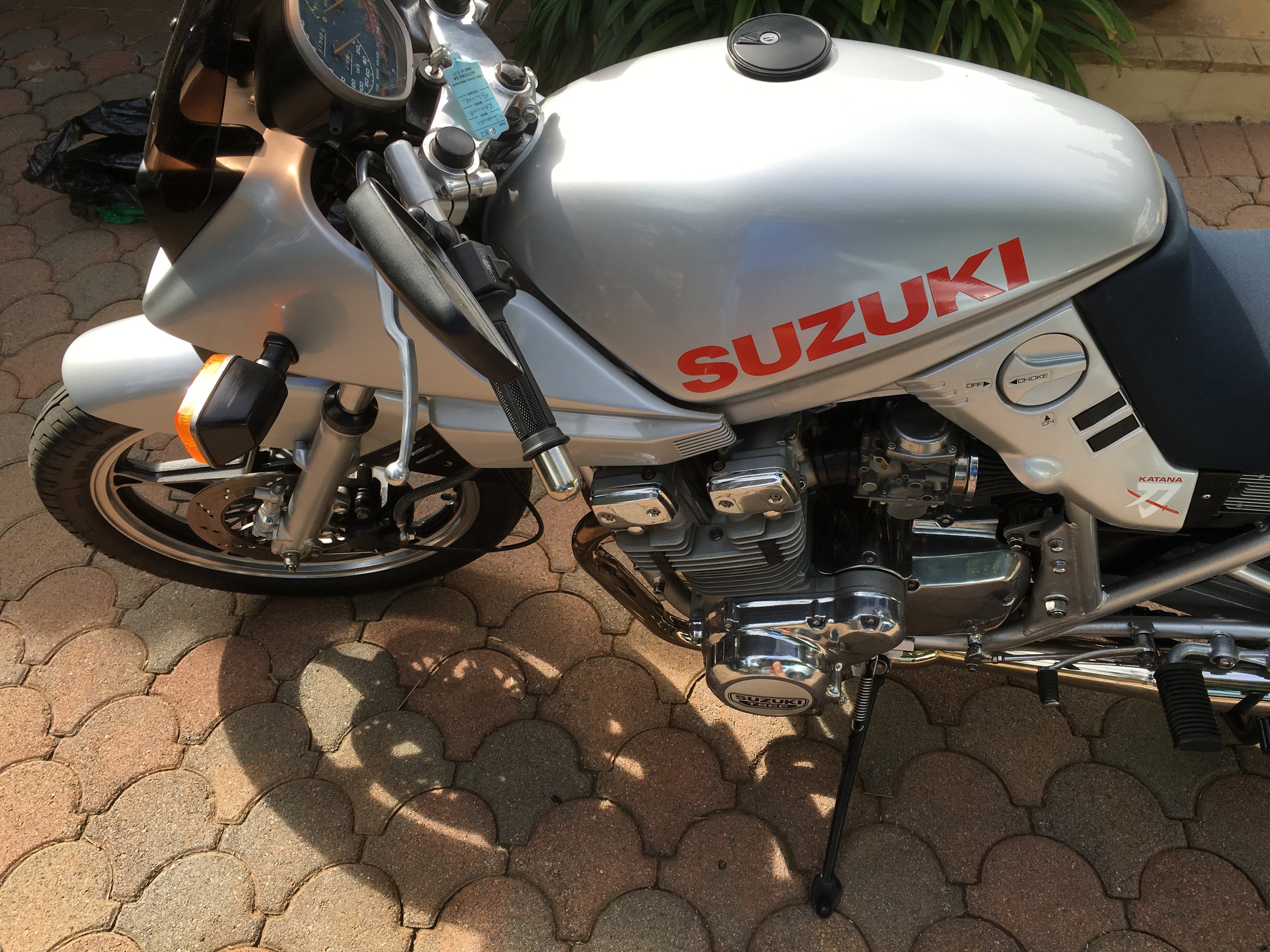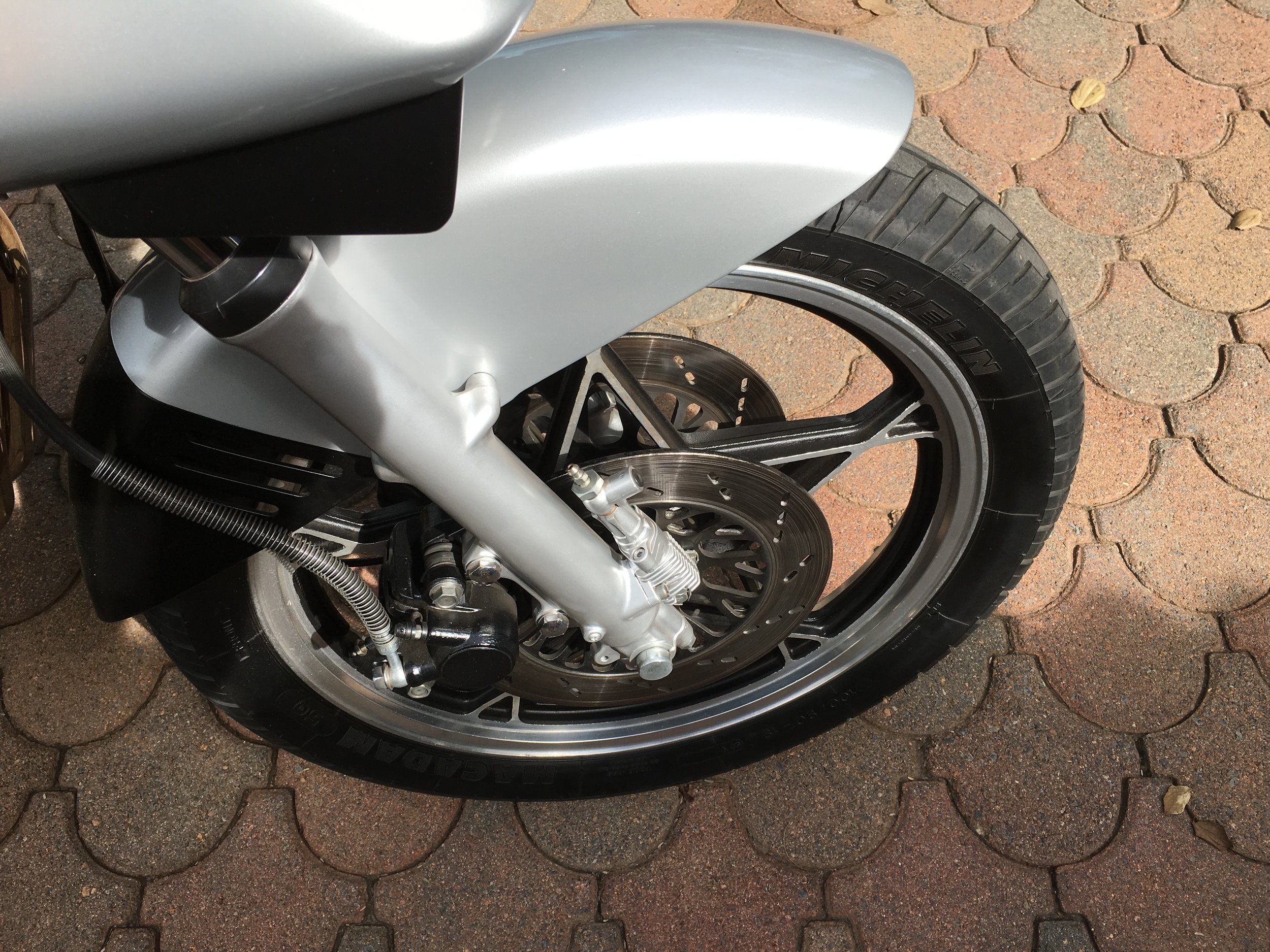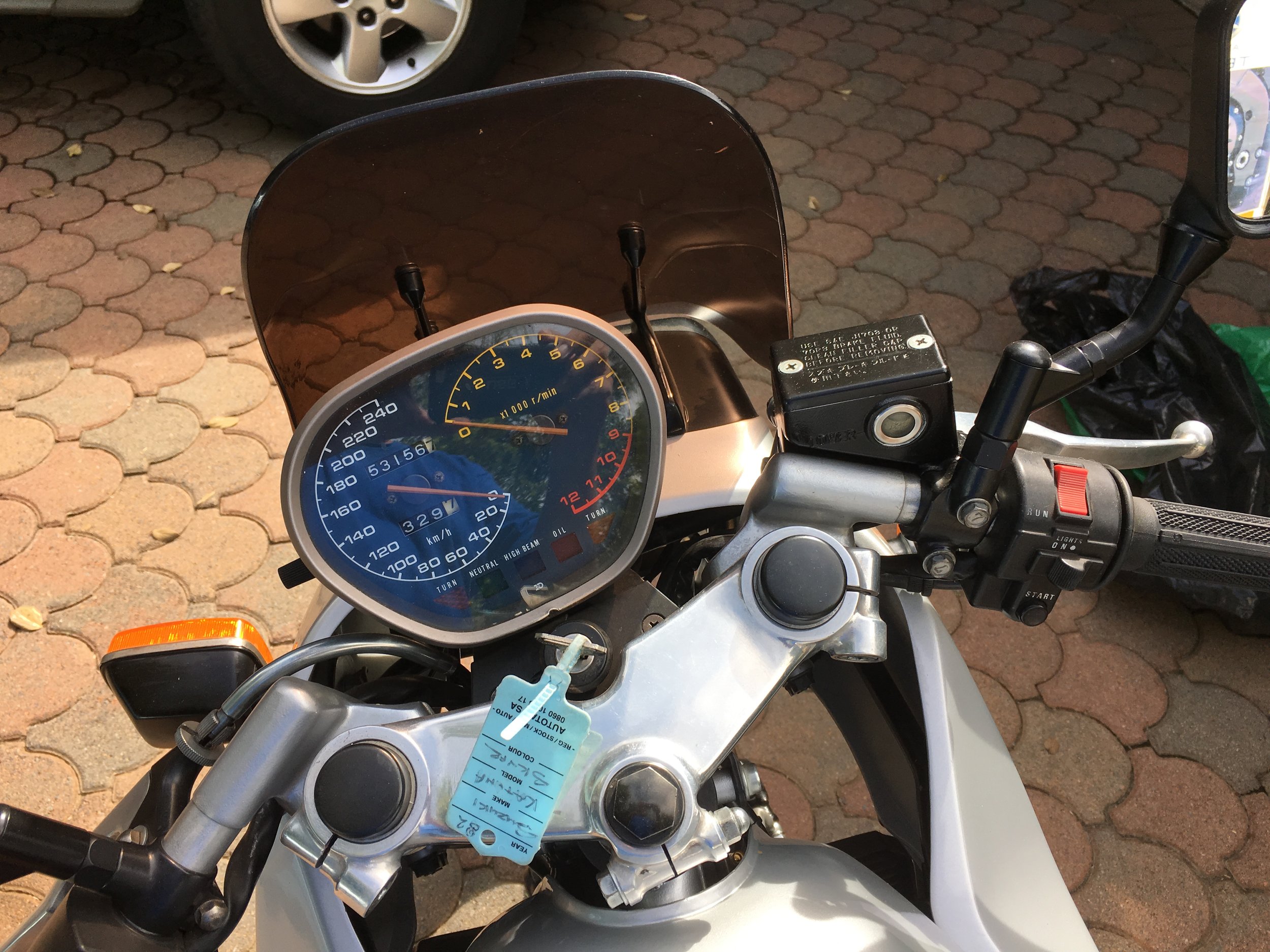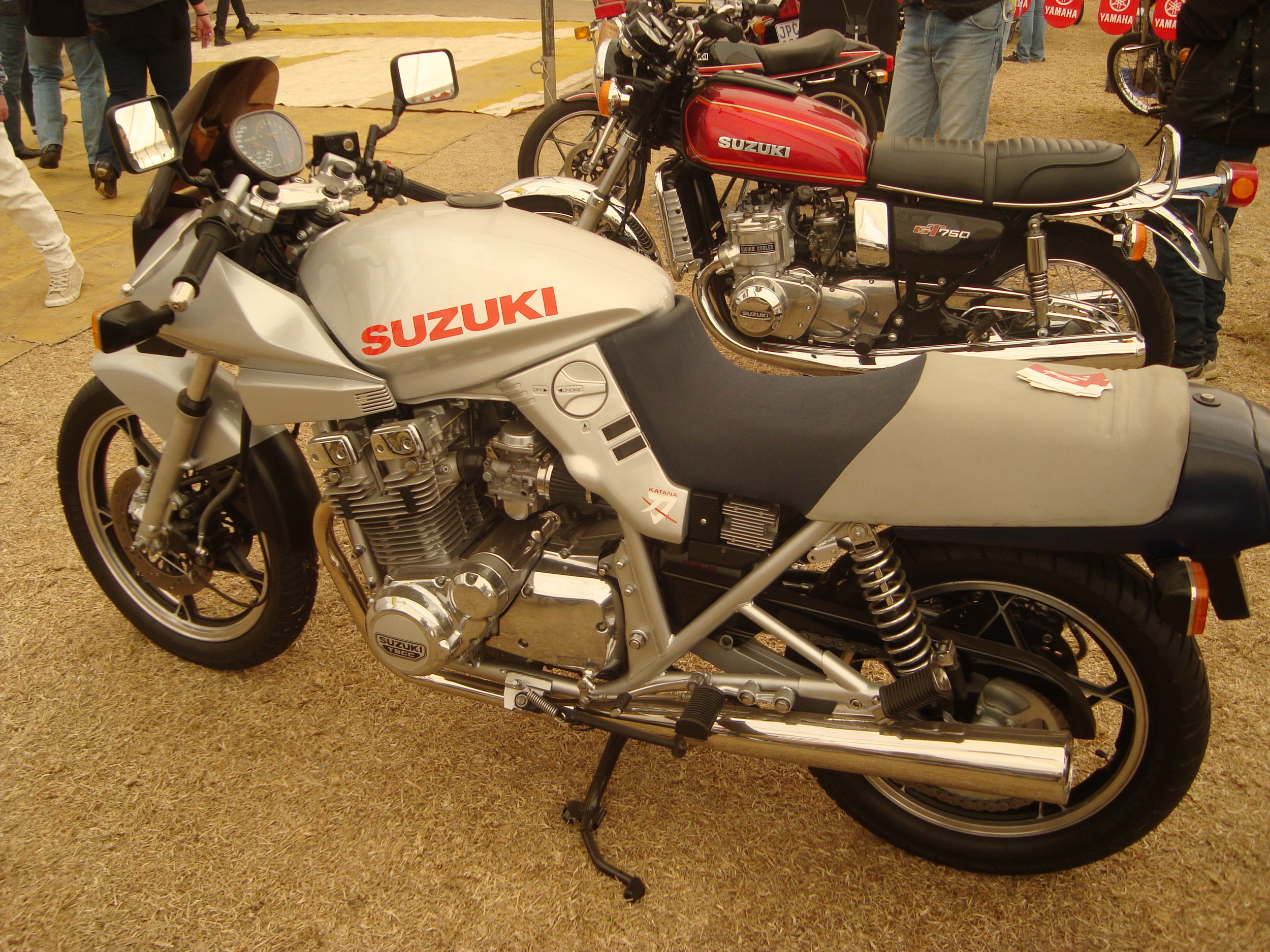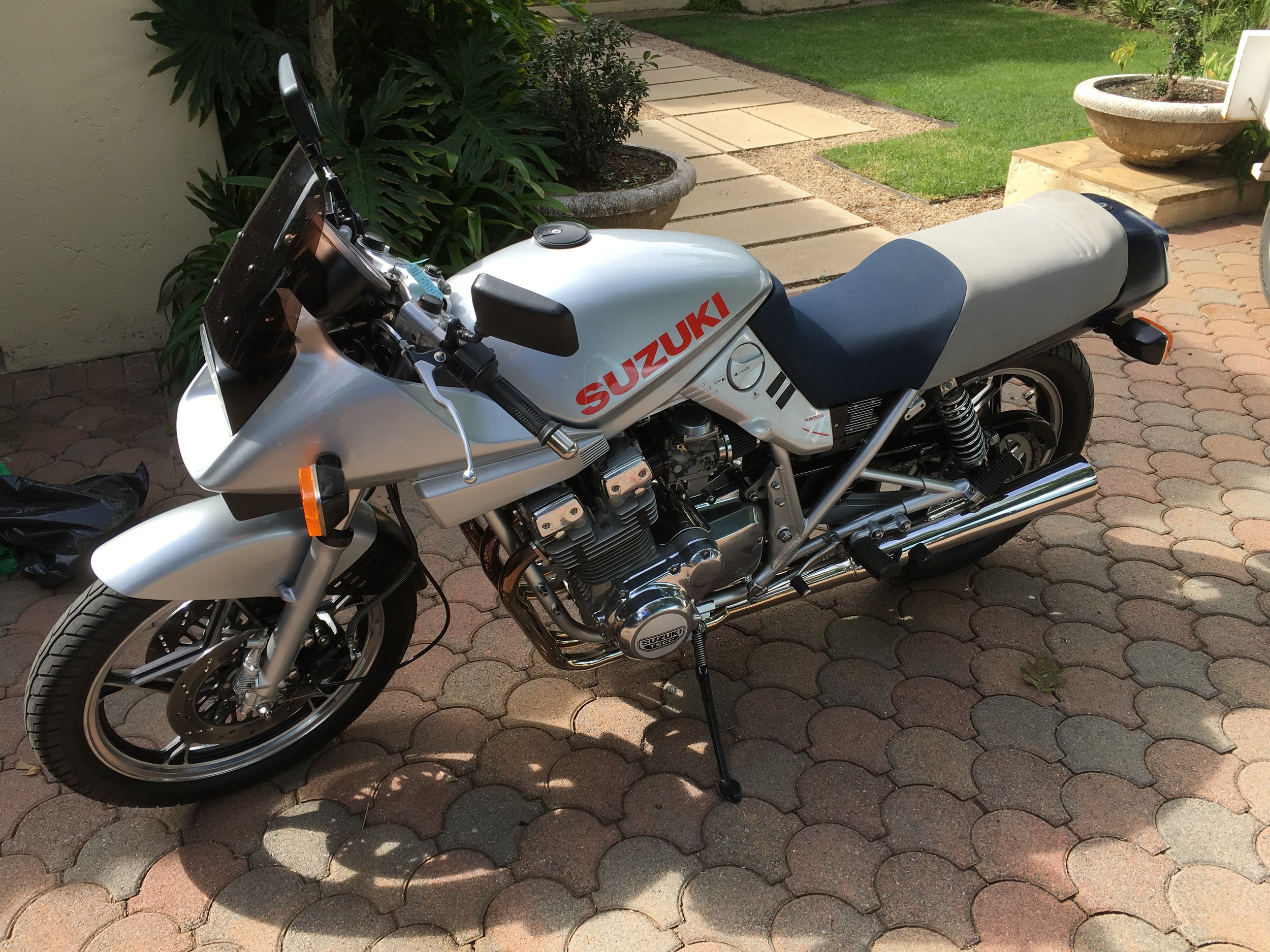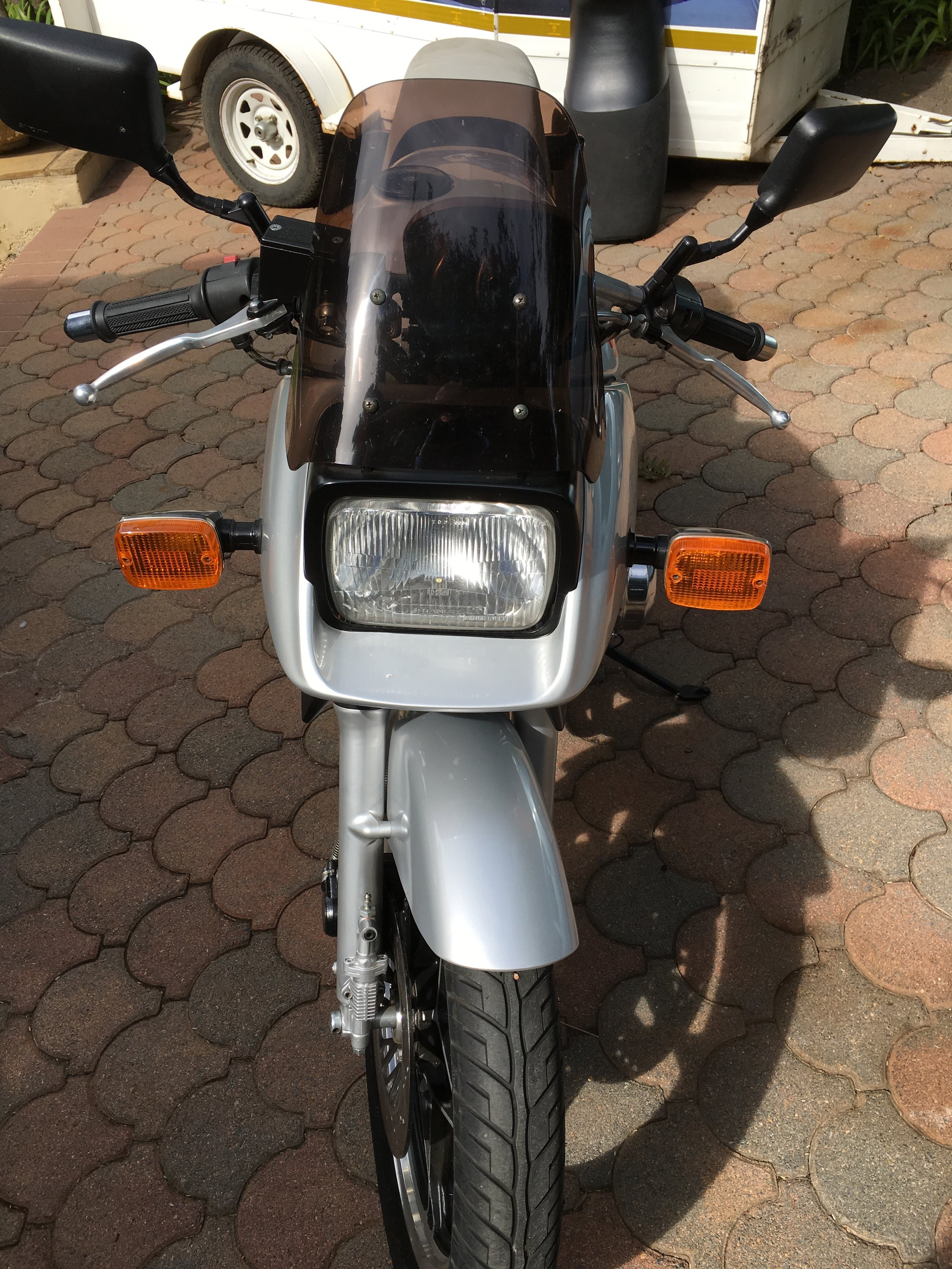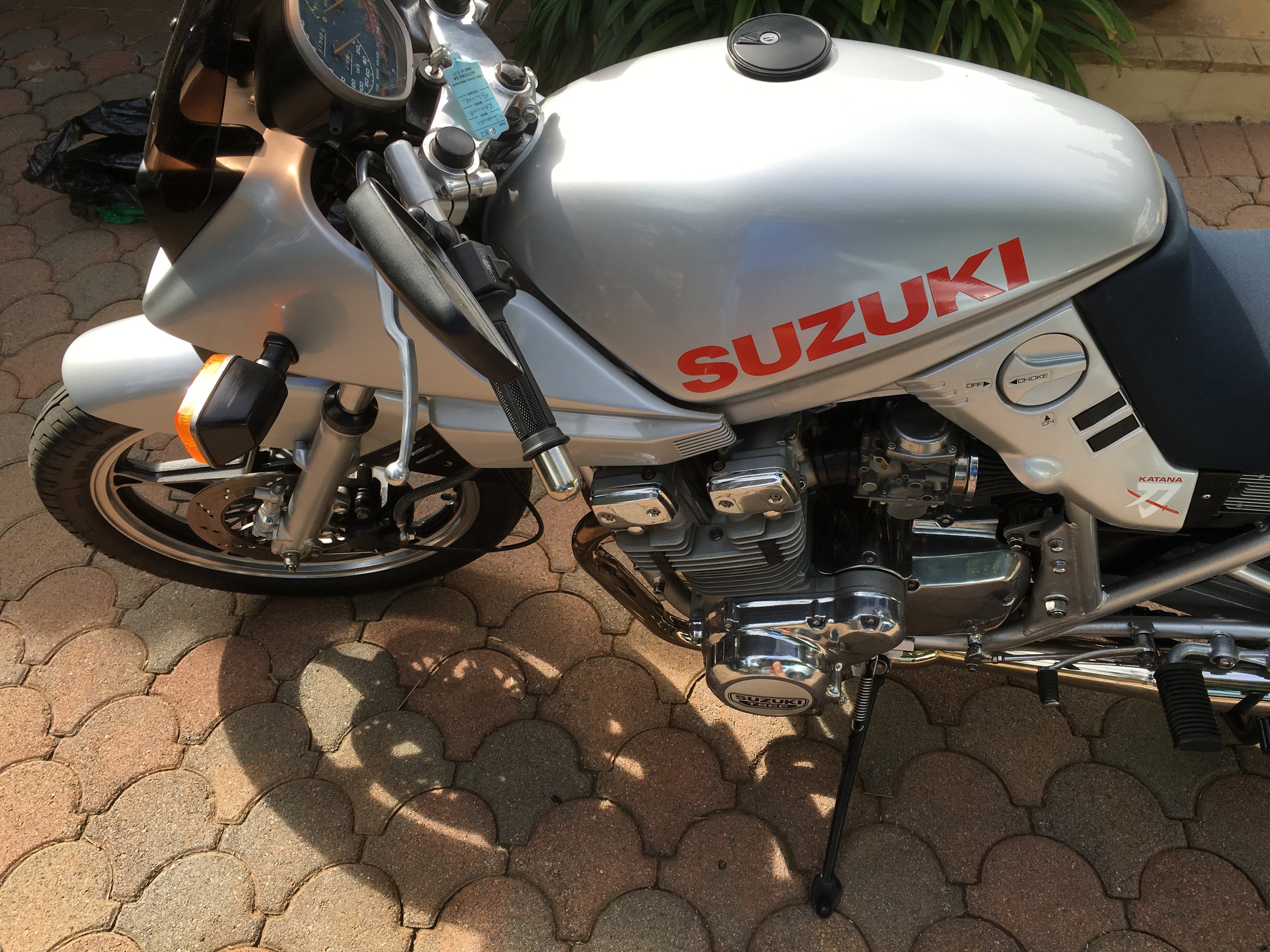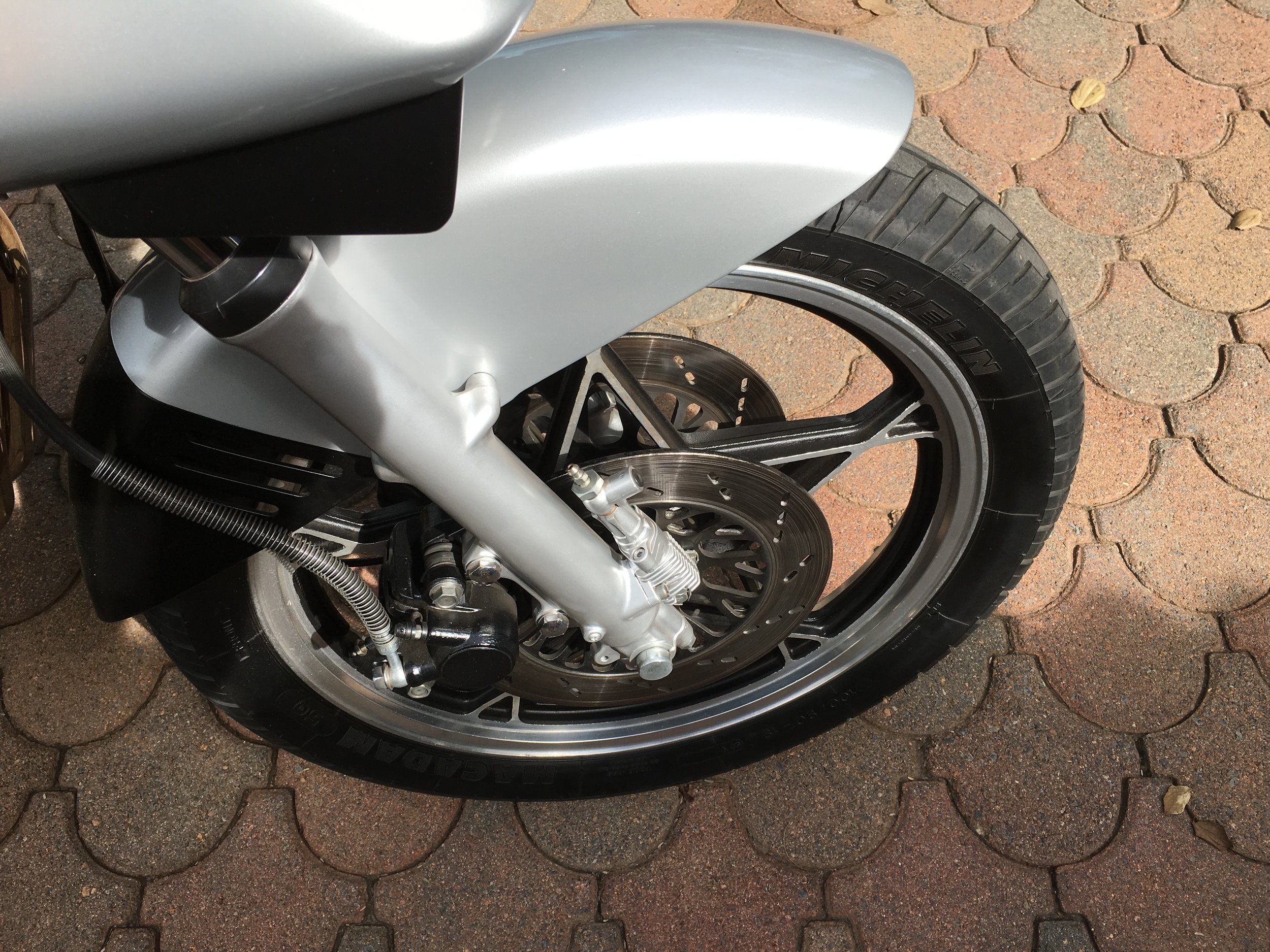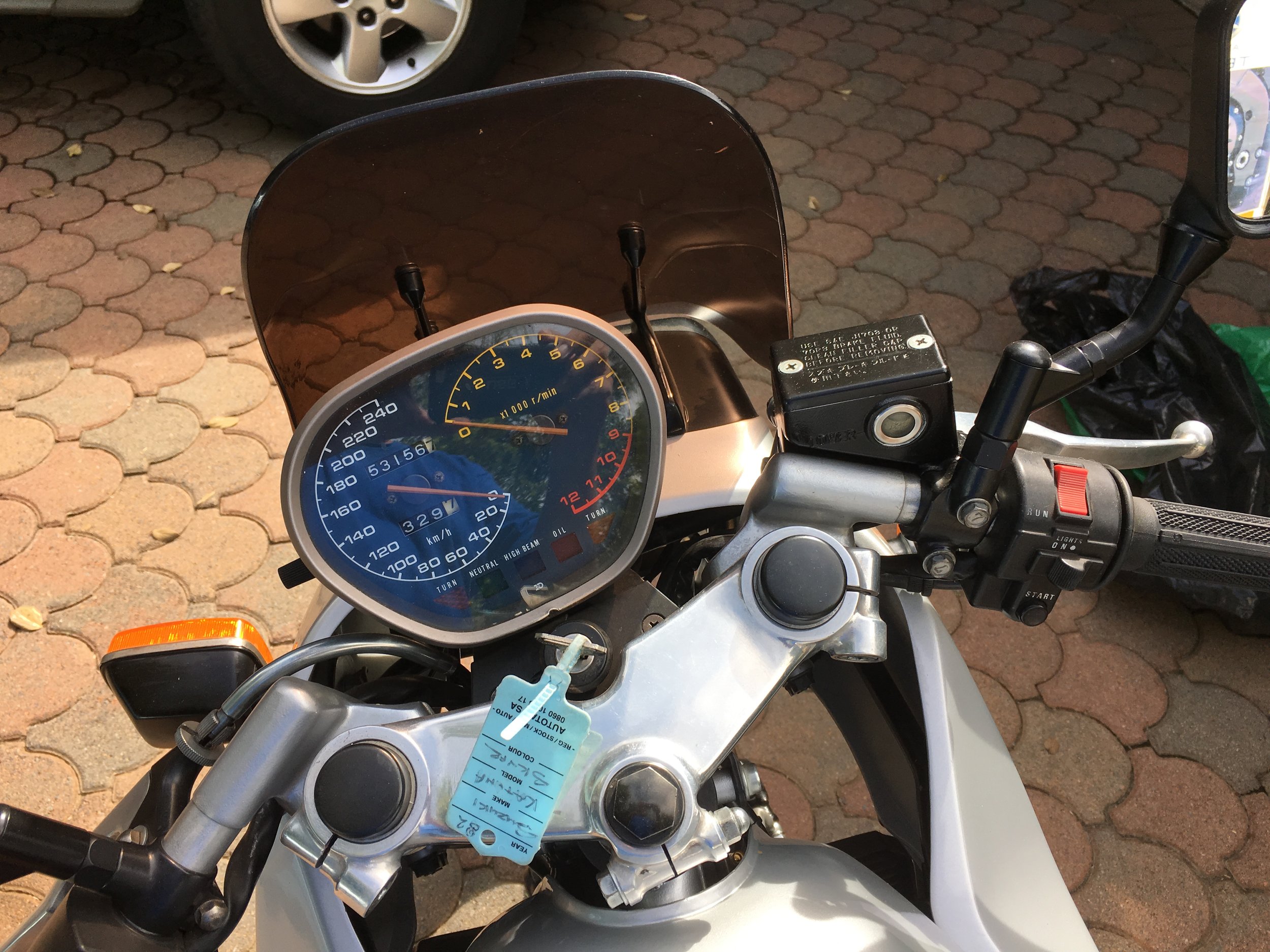 Suzuki Katana GSX1100cc 1981 Model
The design also incorporated favourable aerodynamics, with a special emphasis on high speed stability, and was repeatedly wind tunnel tested in Italy. The production Katana of 1981 differed only slightly from the prototype, changes included a small wind deflector, paired silencers and black paint on the front fender and air box covers. Keeping components compact and close fitting was applied to all areas of design to reduce production cost, weight and the number of components required.(overlapping dials, offset petrol filler and continuous seam weld on the tank.) In late 1980 when the GSX1100S Katana hit the street Suzuki claimed it to be the Fastest mass production motorcycle in the world. Nevertheless it was a sales success, and the motorcycle had a lasting impression on motorcycle design. Portions of the design ethos are still visible in many current sport motorcycles.
53146km, 2015 2nd Best Suzuki 1000 Bike Show.The bike has had a complete nut and bolt restoration using only genuine Suzuki Parts.
Brand New Original Seat and Spare seat for riding included .Original Suzuki Service documents.
Mileage: 53156KM
Transmission type: 5 Speed Chain
Vehicle colour: Silver
Fuel: Petrol
Air Cooled: Yes
Moto size (CC): 1100cc
Electric Start: Yes
Kick Start: No
Cylinders: Four
Owner's Manual: Yes
Service History: Restored
Amount: SOLD