Alfa Romeo Spider Series 2 1972 Model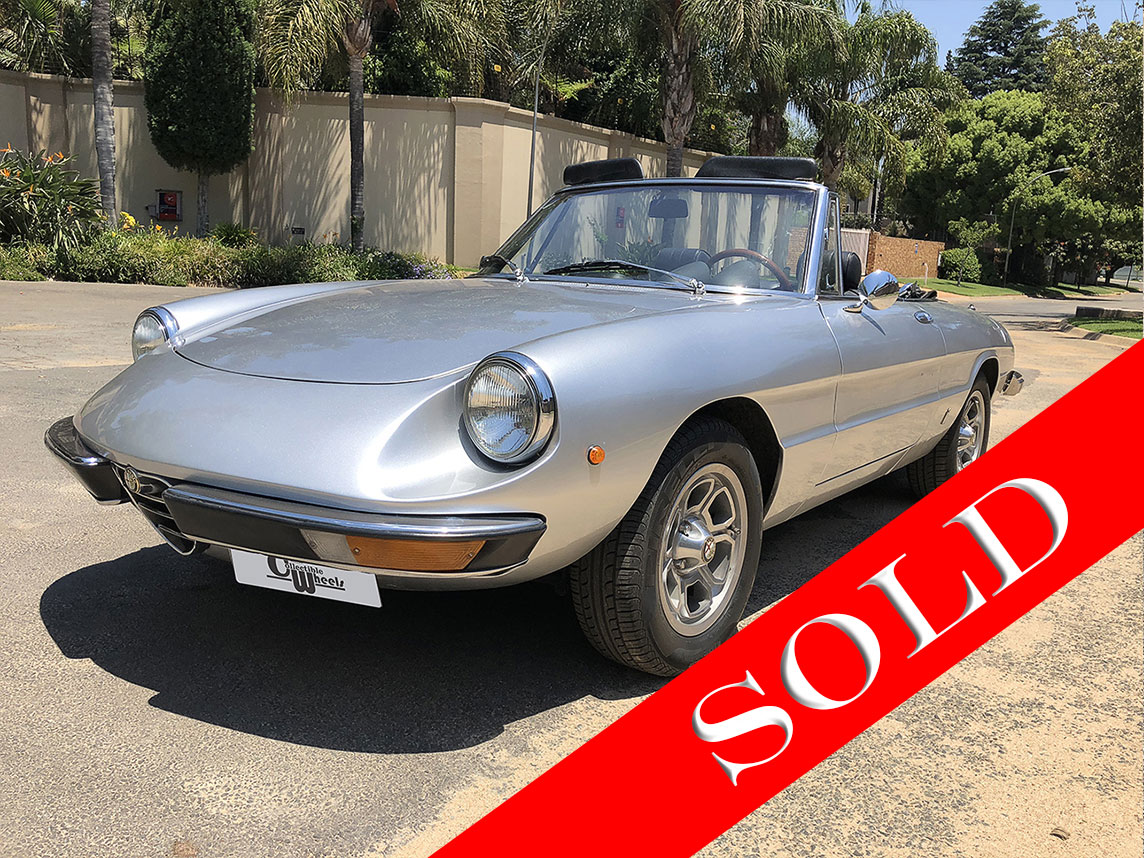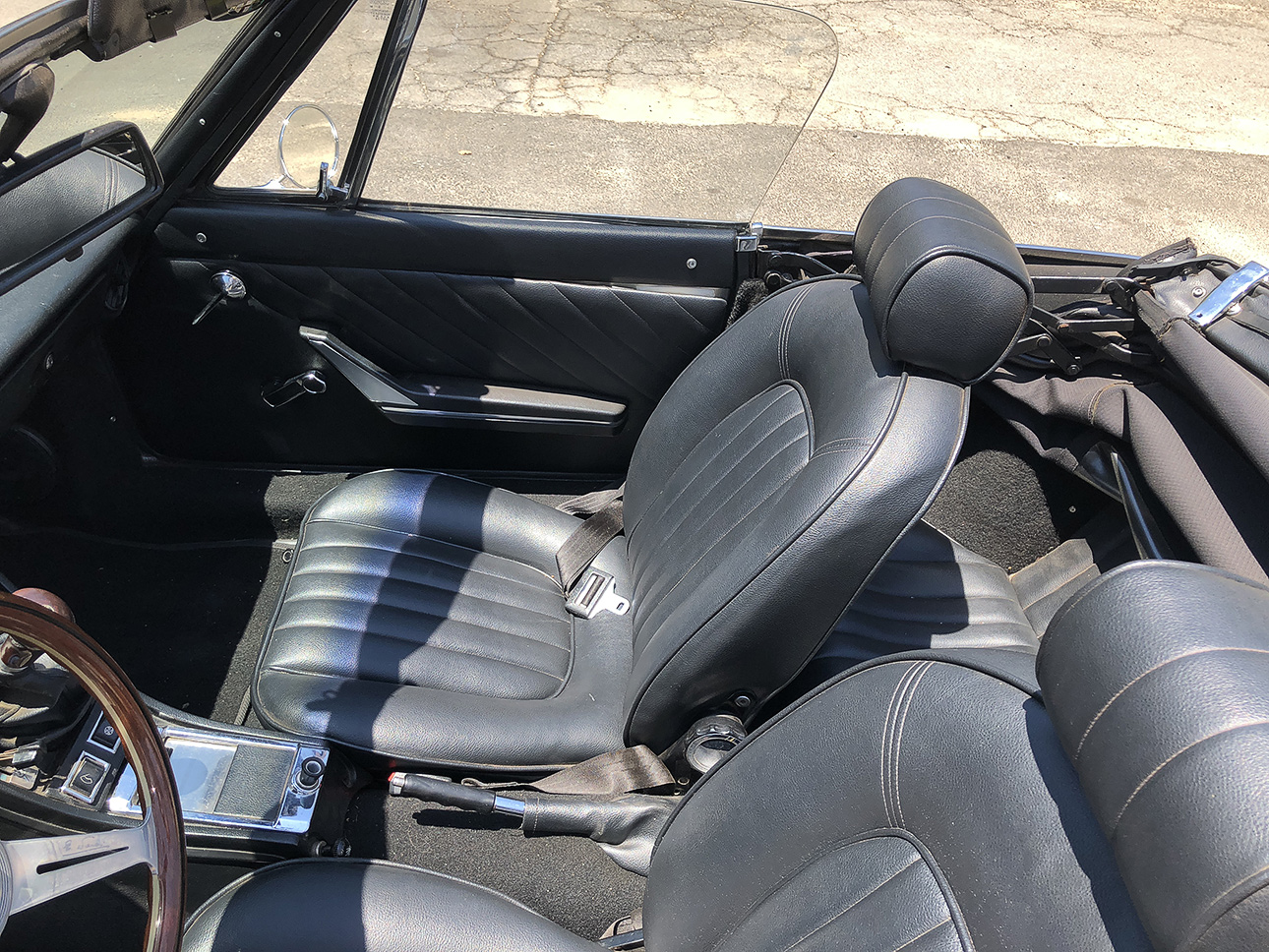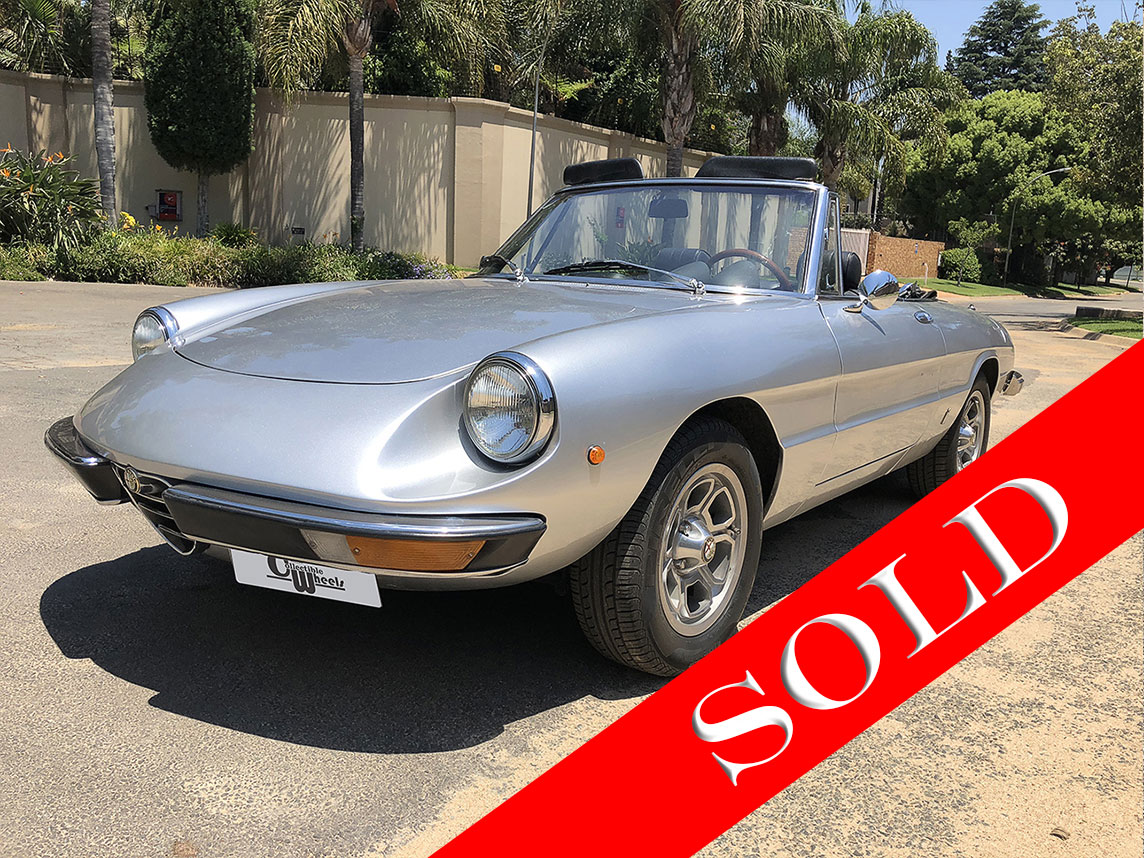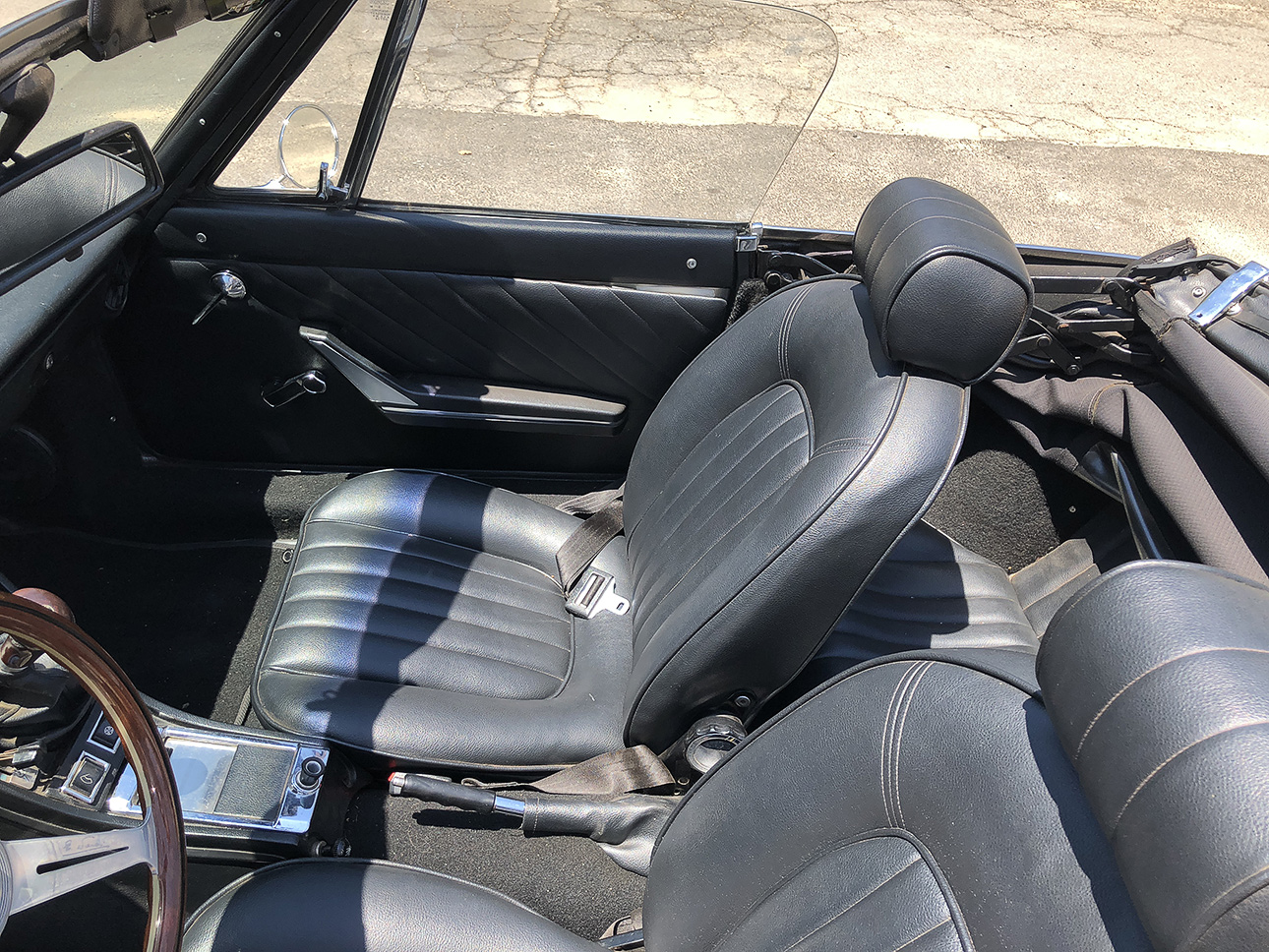 Alfa Romeo Spider Series 2 1972 Model
SOLD
The Series 1 Spider is sometimes known as a "boat-tail" Spider, while the Series 2 is often referred to as a "Kamm tail" Spider, since the rear styling was changed between each generation.
The cars arrived, notably, as the follow-up to the 1966 Alfa Romeo Series 1 Spider that Dustin Hoffman made famous in the 1967 film The Graduate.
Alfa Romeo's Series 2 Spiders were four-cylinder, five-speed convertibles made from 1970 to 1983.The most noticeable changes that took place apart from the obvious square back was the increase in engine capacity a slightly different grille, new door handles, a more raked windscreen, top-hinged pedals and improved interior trim.
Drivers loved them for their refreshingly neutral handling and stylish Veglia instruments and gauges along the dashboard and central console.
In fact, the Series 2 is an ideal classic car to buy for something fun to drive, relatively simple mechanically, affordable, and different from the norm. While the massive collecting gaze is focused on Porsche 911s from the 1970s and 1980s, those who want to stand out might consider an Alfa.
The Alfa Romeo Spider compares well against British Leyland's failing efforts in the 1970s and outlasted all of BL's offerings, which were extinct by 1981. Thanks partly to its five-speed gearbox, it's much faster than wheezy MGB
In the past five years, the value of a Series 2 in excellent condition has risen 20 percent, according to Hagerty data. For a Series 2 in generally good driving condition, values are up 12 percent over the same period.
This perfectly maintained unrestored example is in Showroom Condition. It also comes with the added bonus of an extremely rare and original hard top roof as well.
There is no visible rust or corrosion on the vehicle. All the door, boot, bonnet panels are 100% percent in alignment. The condition of the chrome exterior trim is perfect. There are no oil leaks from the cam cover or gear box. The car starts first time every time without using the choke and idles along at a perfect 1000rpm.The carbs are in perfectly synchronized.The brakes are good and all the electrics work.
The interior is all original with no scuff marks or tears anywhere, the dash has no cracks, and the soft top roof is all original just like the day it was manufactured.
Drive a good Alfa Romeo Spider today and you'll scarcely believe the design is 52 years old, we have driven and sold many of these cars in the past and this example is the best unrestored and mechanically sound vehicle so far.
You will not find a better Original Series 2 Spider for Sale.
Model: 1972
Transmission type: Manual
Vehicle colour: Silver
Mileage: 122325km
Interior colour: Vinyl
Number of doors: Two Doors
Convertible: Yes
Driver side: Left Hand Side
Fuel: Petrol
Motor size (CC): 2,0 Litre
Owner's Manual: No
Service History: Partial
SOLD