Morris Minor 1000cc Convertible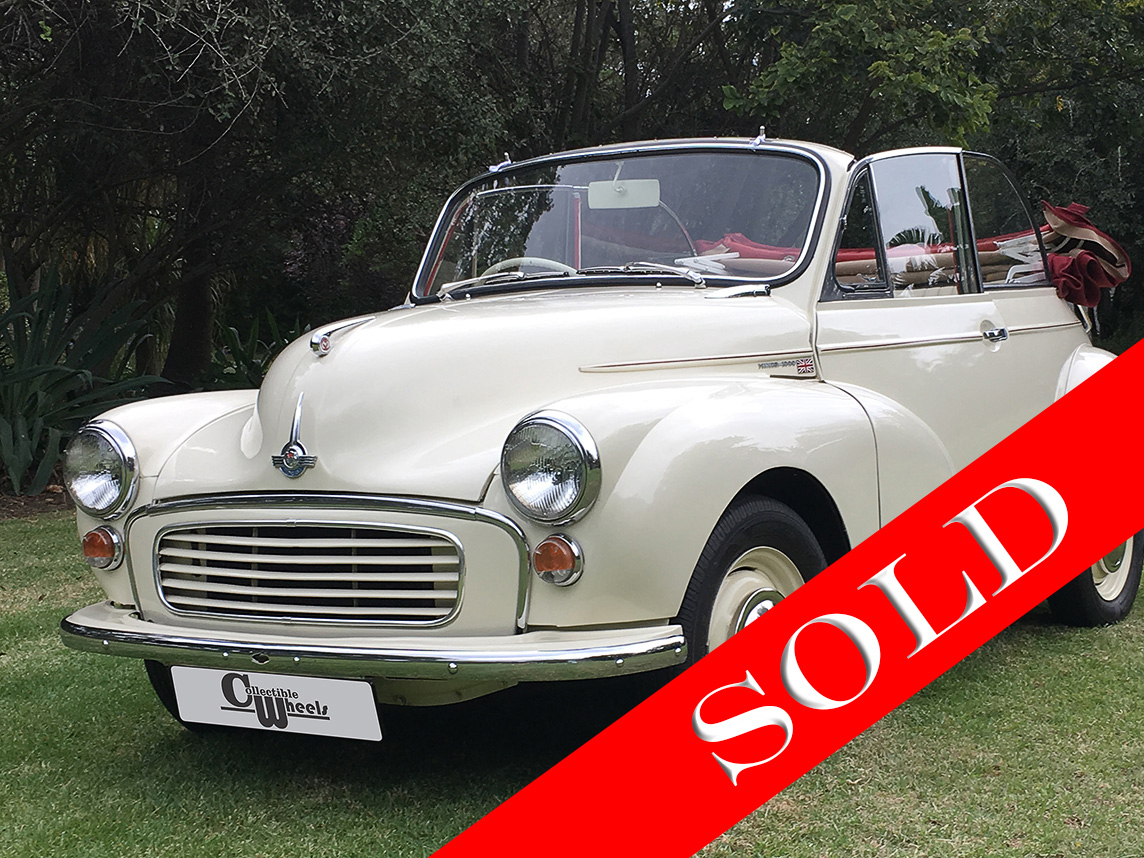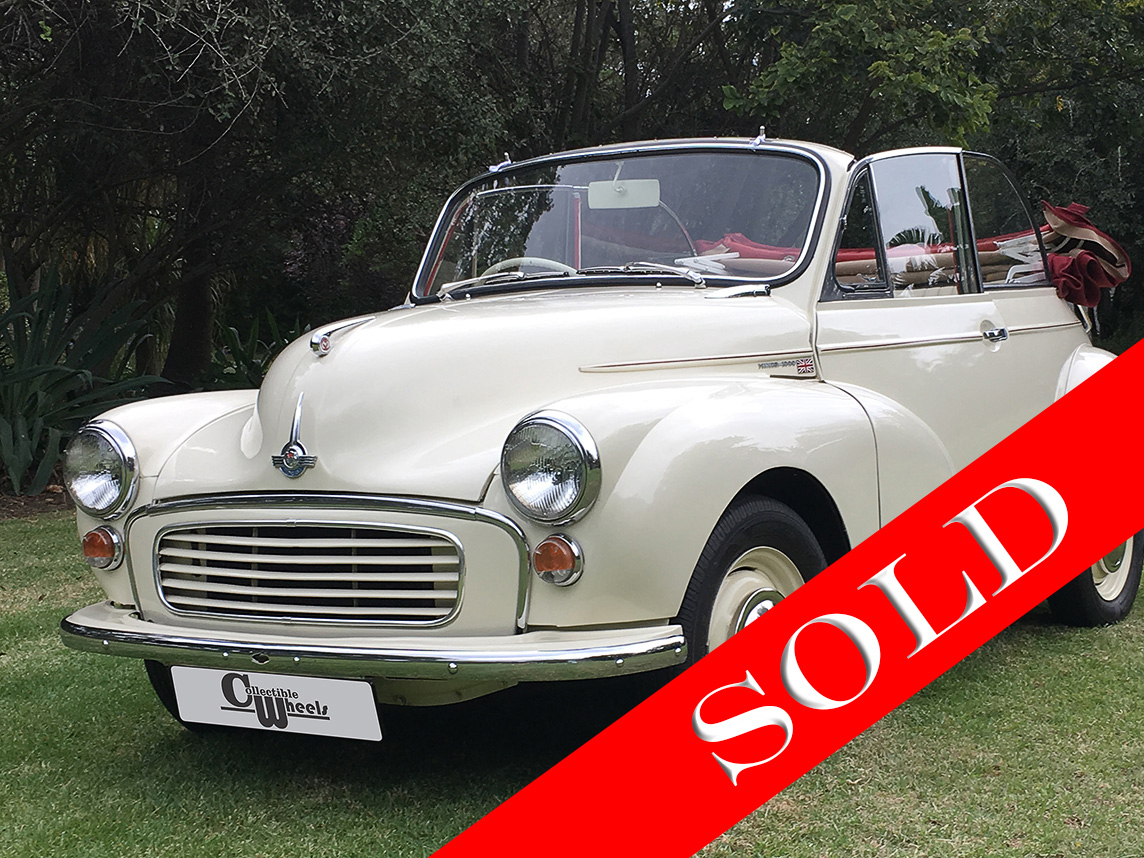 Morris Minor 1000cc Convertible
SOLD
There is only one other car on British roads today which is as familiar as the Morris Minor, and that's the Mini. That both were designed by the same man is no coincidence, and indeed Sir Alec Issigonis is one of the very few car designers whose name is recognized by the man or woman in the street and not just by enthusiasts or fellow engineers.
The beginnings of the Morris Minor can be traced back to 1942, with the first prototype appearing in the experimental workshops at Cowley early in 1943-by which time it could be determined that the war would eventually be won, and that a new small car for the peace would be needed, to replace the Series E Morris. Its design had been placed in the hands of the young Alec Issigonis by Nuffield Organisation Vice- Chairman Miles Thomas, who had been quick to perceive an exceptional talent.
The Minor was certainly a 'new generation' of small car. Everyone who drove the new Morris quickly discovered that its sure-footedness and light, rack-and-pinion steering (another innovation for a small car) made it a delight to drive. Other cars felt clumsy and unresponsive by comparison, and Minor owners were soon having fun leaving far more powerful (and ostensibly sporting) cars behind on twisty roads.
The Morris Minor convertible or tourer has always been seen as the cream of the crop and as such demands a premium – especially if it is an original white one. For many this represents the ultimate cool British tourer. The late Pat Moss, sister of Stirling, successfully rallied Minors and owned a green 1966 convertible. Souped-up and modified Minor convertibles appeal to those wishing to turn-round the traditional matronly image of the much-loved classic.
In all other aspects, the convertible shares everything with the saloon. Very early models are rare and there's much to be said for a car with a 948cc engine (1956-1962) with contemporary gearbox. The later 1098cc engine (1962-1971) fitted cars will help you keep up with the traffic. The post-war fashion for semaphore trafficators mounted in the 'B' post was at an end and from late 1961 flasher indicators were fitted front and rear to make signalling clearer to other motorists.
Some Minors have been subjected to 1275cc engine transplants and if this is the case make sure the front brakes have been upgraded to discs. White is the preferred colour for Minor tourers and many have been re-sprayed to meet demand, so just make sure they've made a good job of it..
Production of convertibles continued until June 1969, and have become the most sought after model out of the whole range. With a finite amount of original convertibles available, the number of conversions on the market has obviously increased. A well carried out conversion provides a suitable alternative, just make sure it is a pukka job.
For many the Morris Minor convertible is the ONE to own however genuine examples come at a premium.
There is such a big parts and club support network for Morris Minors, that you are never alone with a 'Moggy'. A growing number of specialists can provide essential items such as replacement vinyl hoods and frames, while offering a fitting service for those requiring it.
The example that we have for sale is an Original Convertible factory built vehicle. What we have been able to ascertain from the Morris register is that the car was manufactured in 1958 and is an Early 1000cc Series 3.The build sheets confirms the car is a Morris Minor 948cc Convertible, Dark Red, RHD CKD.
The car is in absolute pristine condition and underwent a nut and bolt restoration in the UK a couple of years ago. No expense was spared and attention to detail could equal a car with a value of 20 times our asking price. Every part, nut and bolt, rubbers chrome parts ect are all brand new and original. The vinyl roof and frame is brand new as well as the carpets. The interior has been done only using the best Connolly Hide Genuine Leather. The car has been fitted with disc brakes up front to confirm with modern safety standards.
This is one seriously rare Collectible Car…..
Model: 1958
Transmission type: Manual
Vehicle colour: White
Mileage: Restored
Interior colour: Connolly Leather
Number of doors: Two Doors
Convertible: Yes
Driver side: Right Hand Side
Fuel: Petrol
Motor size (CC): 998cc
Owner's Manual: No
Service History: No
SOLD