Ferrari 360 Modena 2000 Model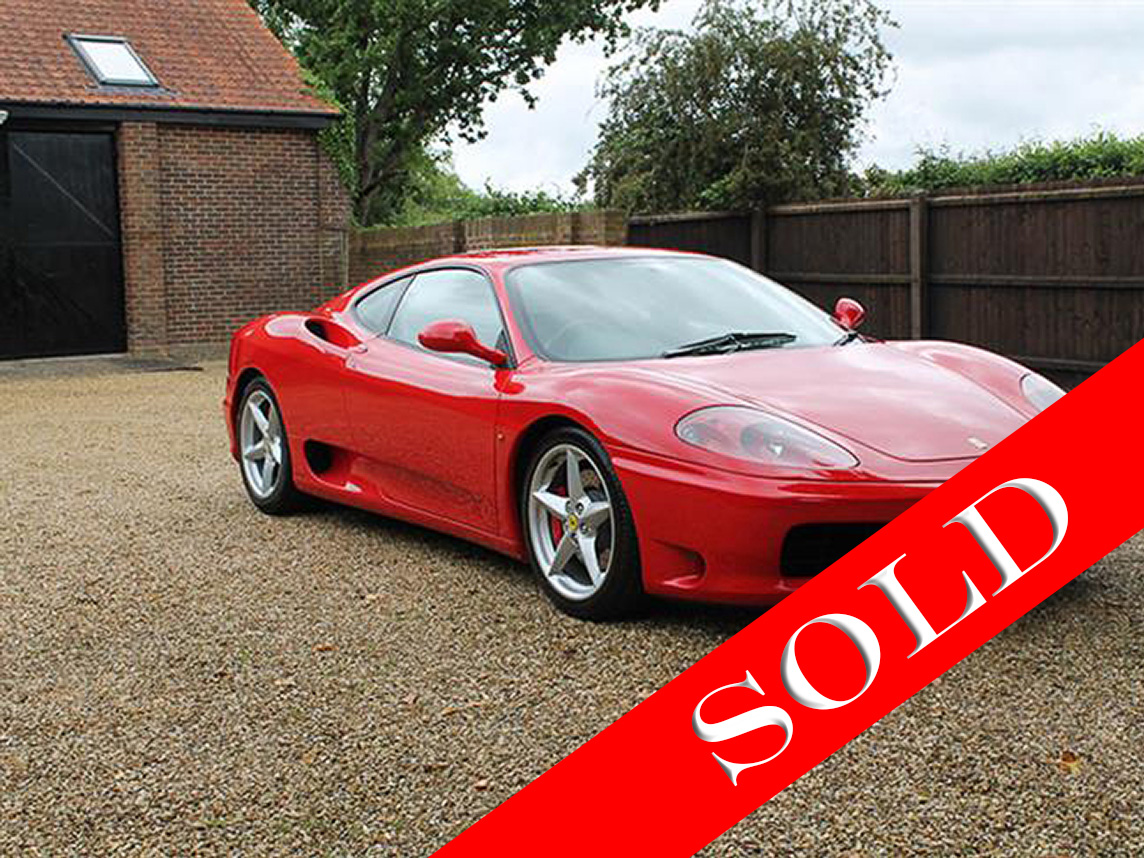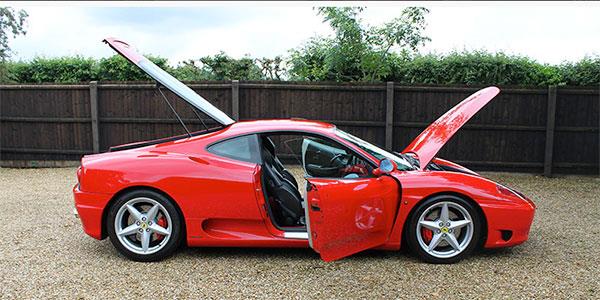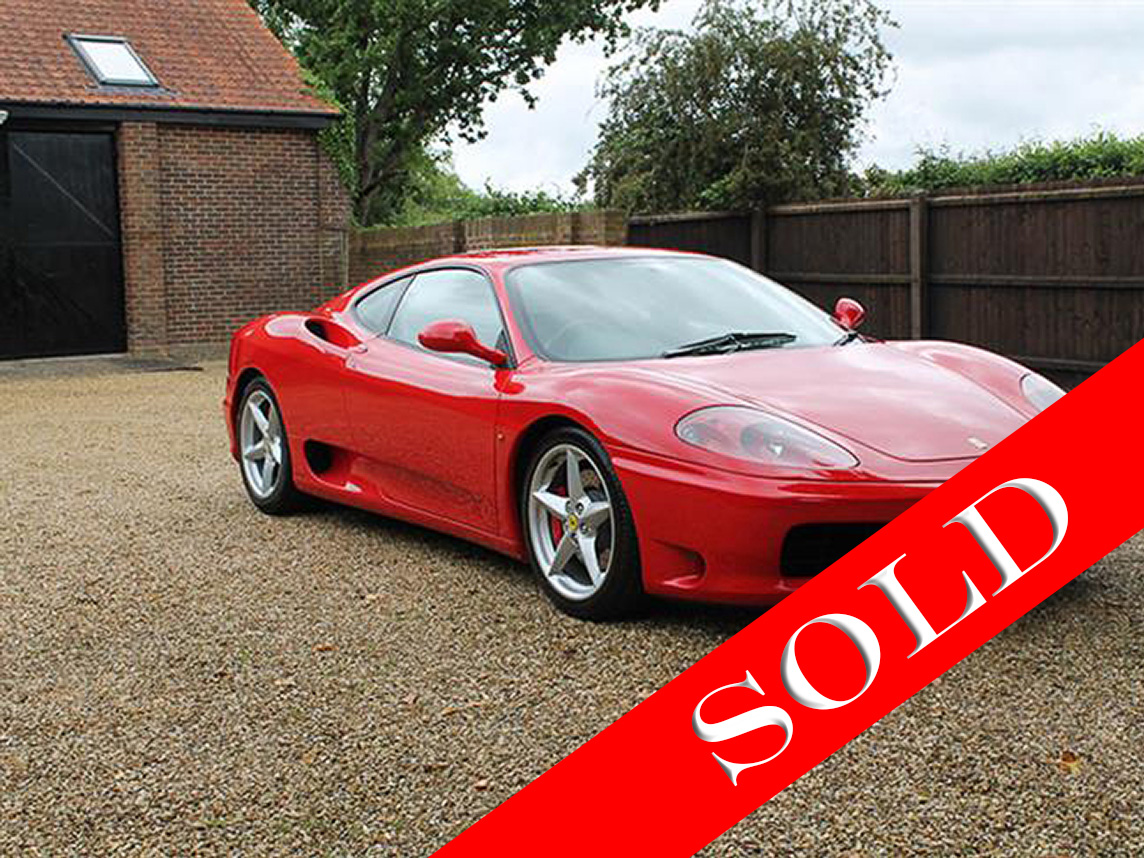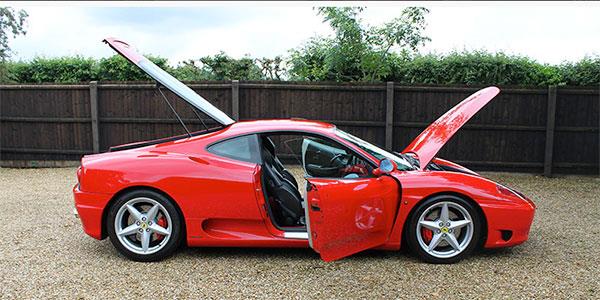 Ferrari 360 Modena 2000 Model
SOLD
The first model of the 360 to be shipped was the Modena, named after the town of Modena, the birthplace of Enzo Ferrari.
The 360 Modena went into production in 1999 and remained in production until 2005 when it was replaced by the F430.
There were 8,800 Modenas and 7,565 Spiders produced worldwide. There were 4,199 built for the US market—1,810 Modenas (coupes) and 2,389 Spiders (convertibles). Of those numbers there were only 469 Modenas and 670 Spiders that were produced with a gated 6-speed manual transmission as opposed to the automated F1 single clutch transmission.
The 360 is easier and cheaper to service than previous mid-engine Ferrari's, and it brought new levels of build quality and the widespread use of aluminium in the construction of the body and chassis. Ferrari banished its old-style straight arms and bent knees driving position once and for all with the 360 Modena. Even the large front wheel arches don't intrude much into the driver's foot well, so the 360 has a good driving position. There's not as much adjustment in the steering as you'd expect, but drivers of all sizes should find the 360 accommodating and the instruments are well within the driver's line of sight.
For many drivers, the idea of owning a Ferrari is a dream, and one that won't necessarily come true due to such factors as expense and impracticality. But the Ferrari 360 Modena could be the car that turns your dream into reality, since it's one of the most accessible Ferrari models ever made.
The beautiful example that we have for sale comes with full service history, personalised number plate, carbon back panel, complete tool kit, all keys and leather wallet, books etc.

Model: 2000
Transmission type: Manual
Vehicle colour: Red
Mileage: 62542km
Interior colour: Black
Number of doors: Two Doors
Convertible: No
Driver side: Right Hand Side
Fuel: Petrol
Motor size (CC): 3,6 Litre V8
Owner's Manual: Yes
Service History: Yes