Ford Cortina GT MK1 1966.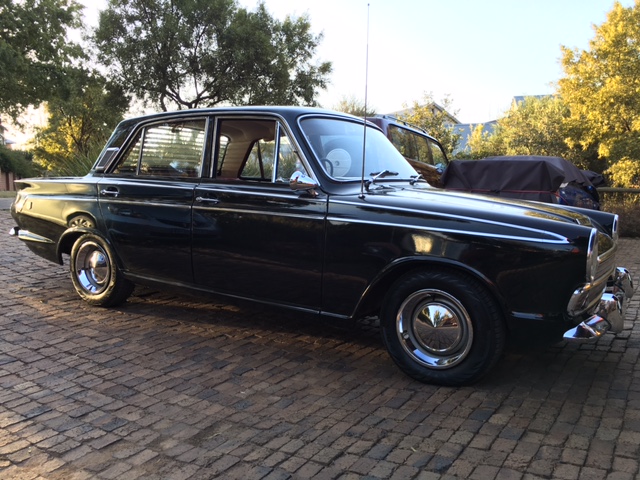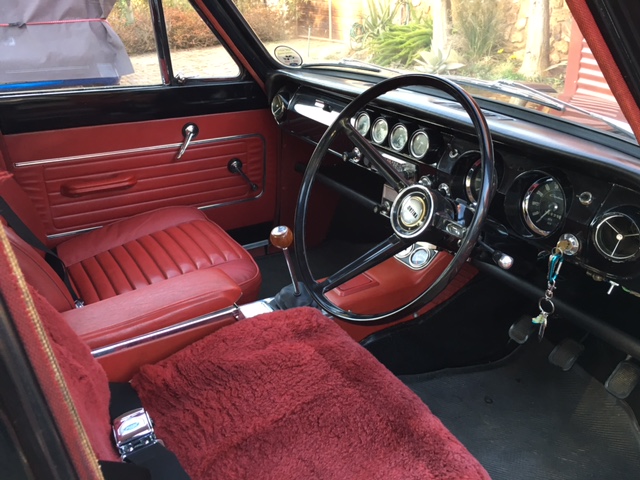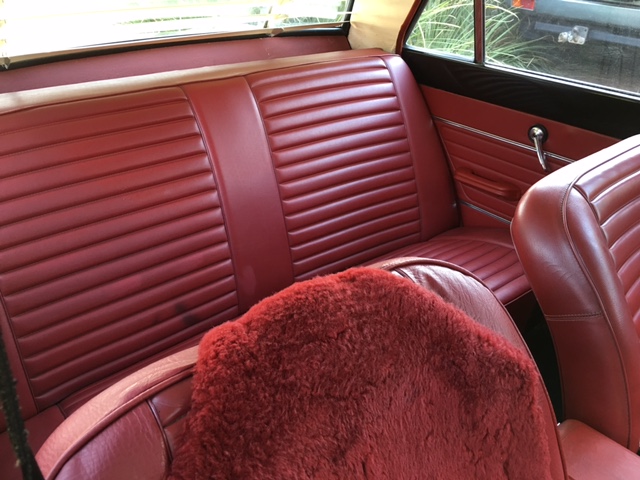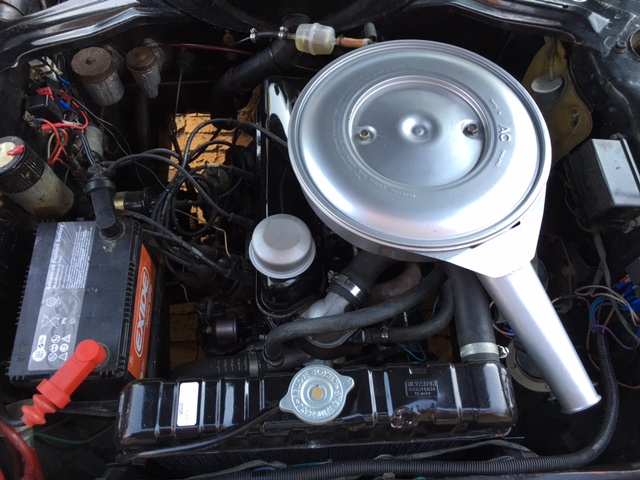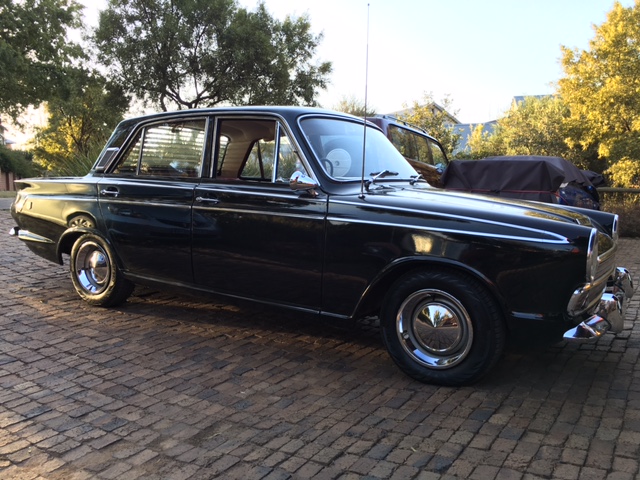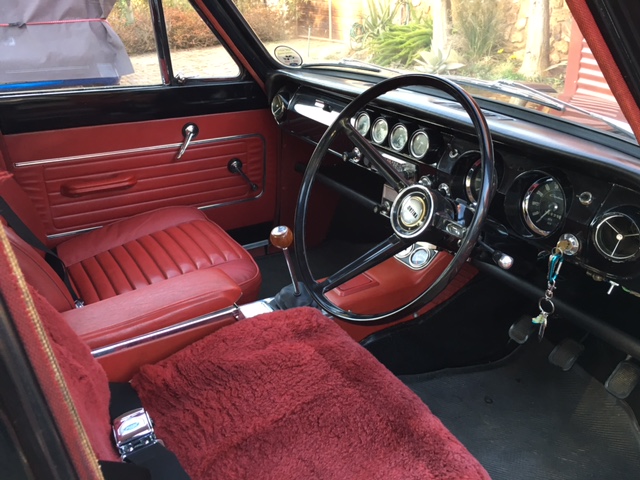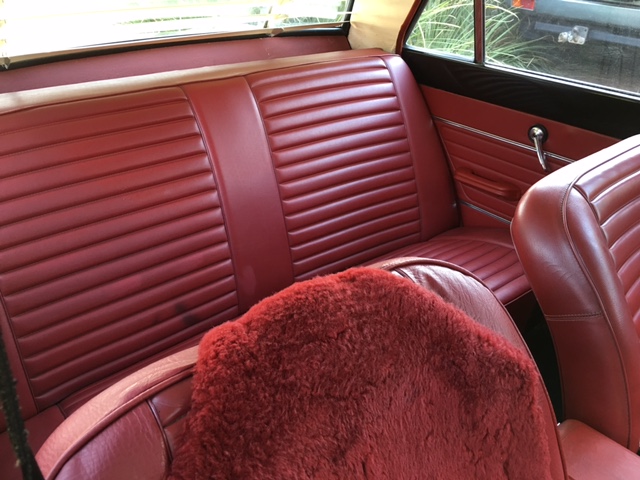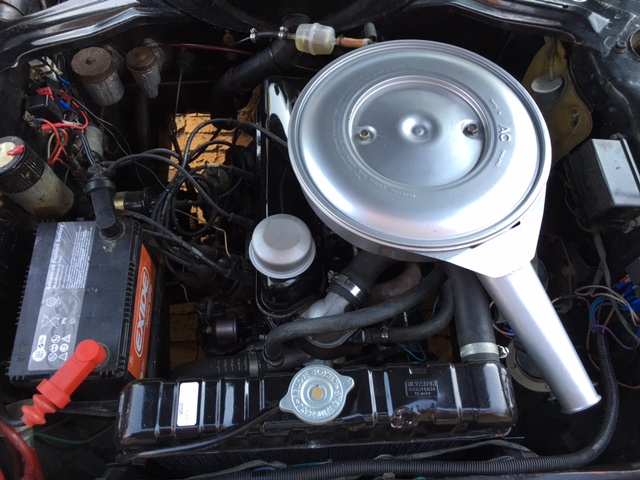 Ford Cortina GT MK1 1966.
Price: SOLD
The Ford Cortina MK1 was manufactured from 1962 to 1966 , the first cars were all 1200cc , in 1963 they went to the 1500cc motor. The Cortina GT was launched in late 1963 , with a lowered suspension, the engine was tuned to give it a claimed output of 78bhp compared to the standard versions 60phb.The cam shaft profile was different compared to the standard version, the cast head had bigger ports, the exhaust headers were tubular and it came with double barrel Weber Carbs.
1966 (first registered 1967) Cortina GT. 40 000 miles on the clock.
 
It has original paint (Has had up to waist height resprayed as there were a number of marks from other car doors) There is no rust on the car - floor pan like new.
 
It has original interior including carpets, engine, hand-book, tools etc.
Mileage: 40000 Miles
Transmission type: Manual
Vehicle colour: Black
Interior colour: Red
Vehicle weight: 787kg
Number of doors: Four Doors
Convertible: No
Driver side: Right Hand Side
Fuel: Petrol
Motor size (CC): 1498cc
Horsepower: 78HP
Owner's Manual: Yes