Jaguar E-Type Series 3 V12 1974 model.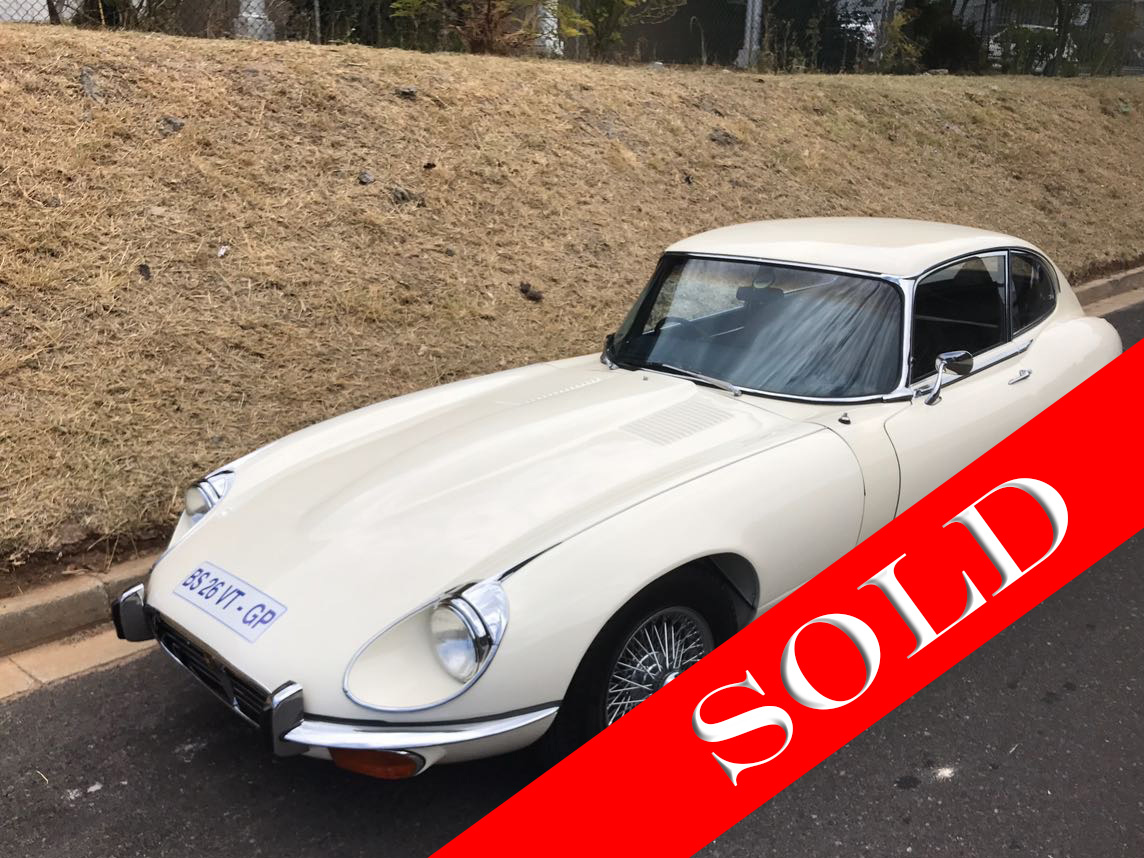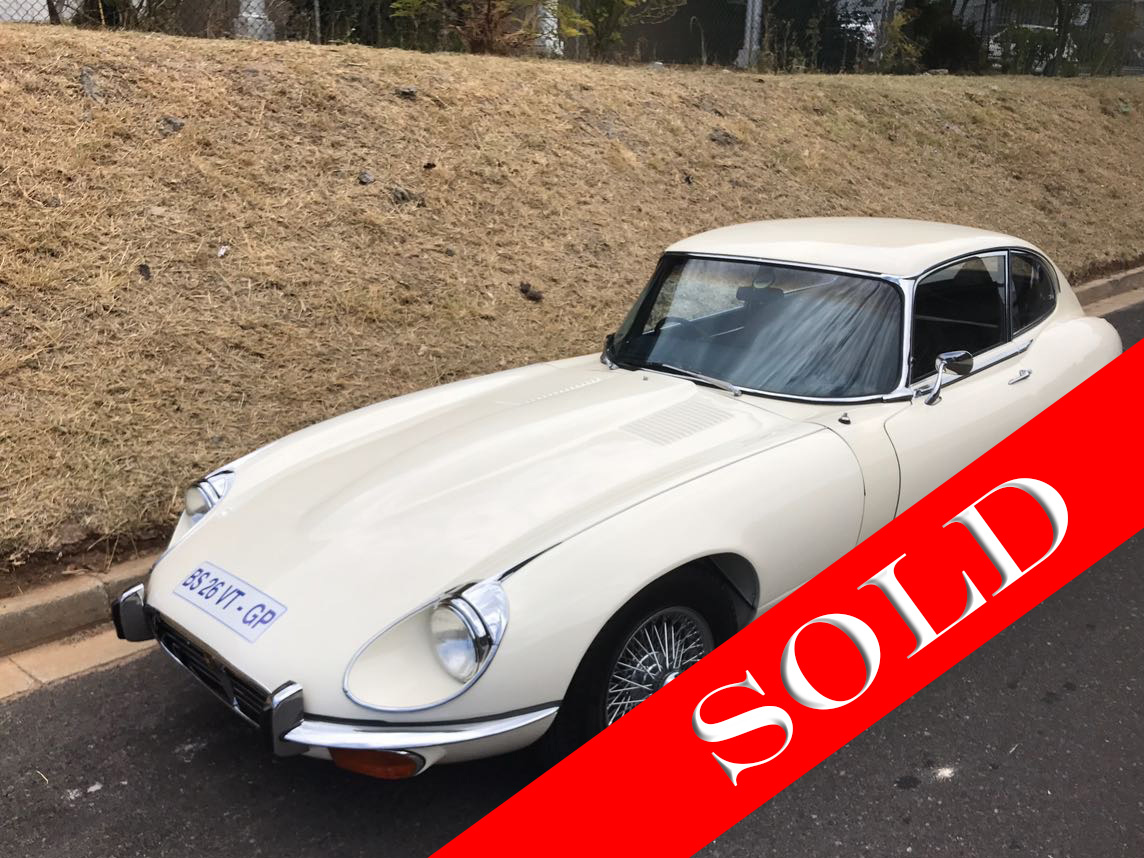 Jaguar E-Type Series 3 V12 1974 model.
Jaguar was founded as the Swallow Sidecar Company by Sir William Lyons in 1922, originally making motorcycle sidecars before switching to passenger cars. The name was changed to Jaguar after World War II due to the unfavourable connotations of the SS initials.
The Jaguar E-Type was manufactured between 1961 and 1975. Its combination of good looks, high performance, and competitive pricing established the marque as an icon of 1960s motoring. A great success for Jaguar, over seventy thousand E-Types were sold during its lifespan.
Series 3 (1971–75)
The E-Type Series 3 was introduced in 1971, with a new 5.3 L twelve cylinder Jaguar V12 engine, uprated brakes and standard power steering. Optionally an automatic transmission, wire wheels and air conditioning were available. The brand new V12 engine was originally developed for the 24 Hours of Le Mans. It was equipped with four Zenith carburettors. The final engine was claimed to produce 203 kW (272 hp), more torque, and a 0-60 mph acceleration of less than 7 seconds.
An extremely original example. The car had a blow over in 2000.New carpets and leather interior were fitted and have aged gracefully that to the trained eye they might look original. The chrome is in excellent condition .Mechanically the car is perfect and untouched. This is an extremely rare and unmolested original example of what some might say is one of the most beautiful cars ever designed not to wear a Ferrari badge.
The owner has decided to shift his focus in a different direction hence this Beauty coming on the market. .
The values of Series 3 E-Types according to Octane Magazine and Hagerty have increased by over 35% in the last year making this a perfect Investment not to mention the joy of driving one of these most exhilarating cars
Model 1974
Transmission type: Automatic
Vehicle colour: White
Mileage: 74231km reflecting
Interior colour: Black Leather
Number of doors: Two Doors
Convertible: No
Driver side: Right Hand Side
Fuel: Petrol
Motor size (CC): 5,3Litre V12
Owner's Manual:
Service History: Partial
SOLD