Mercedes Benz 230S Fintail 1966 Manual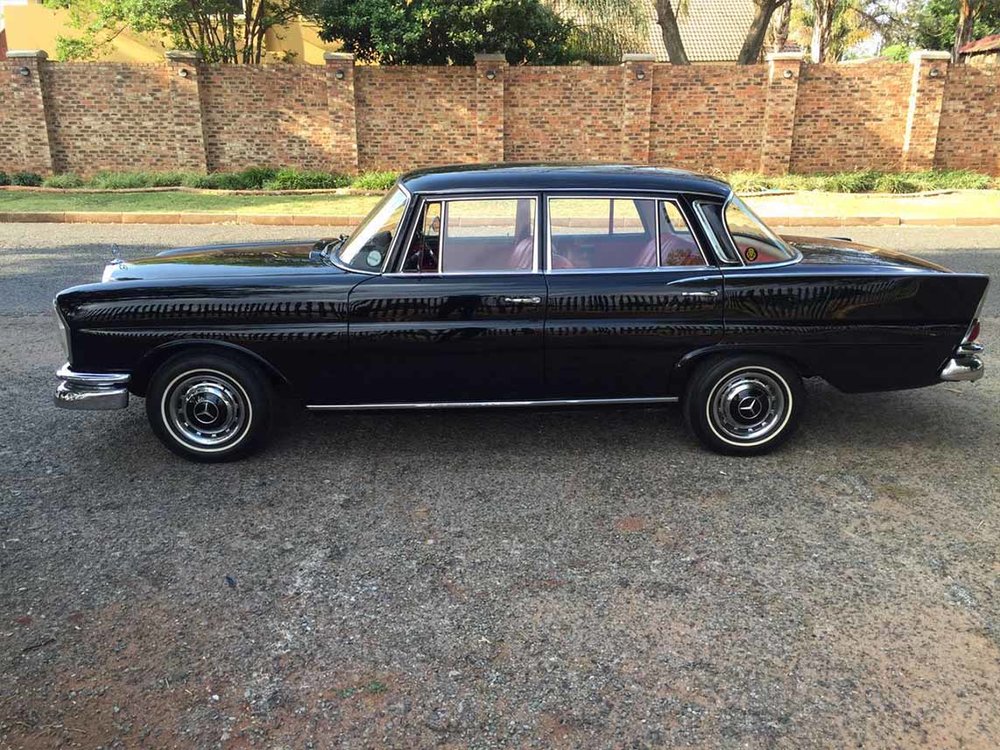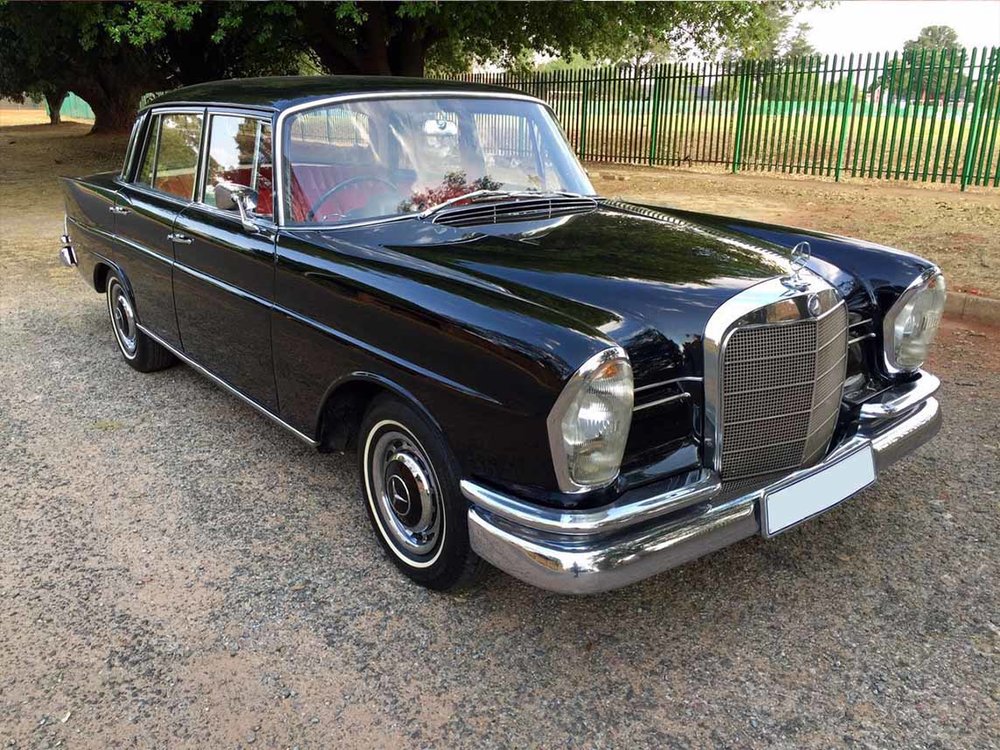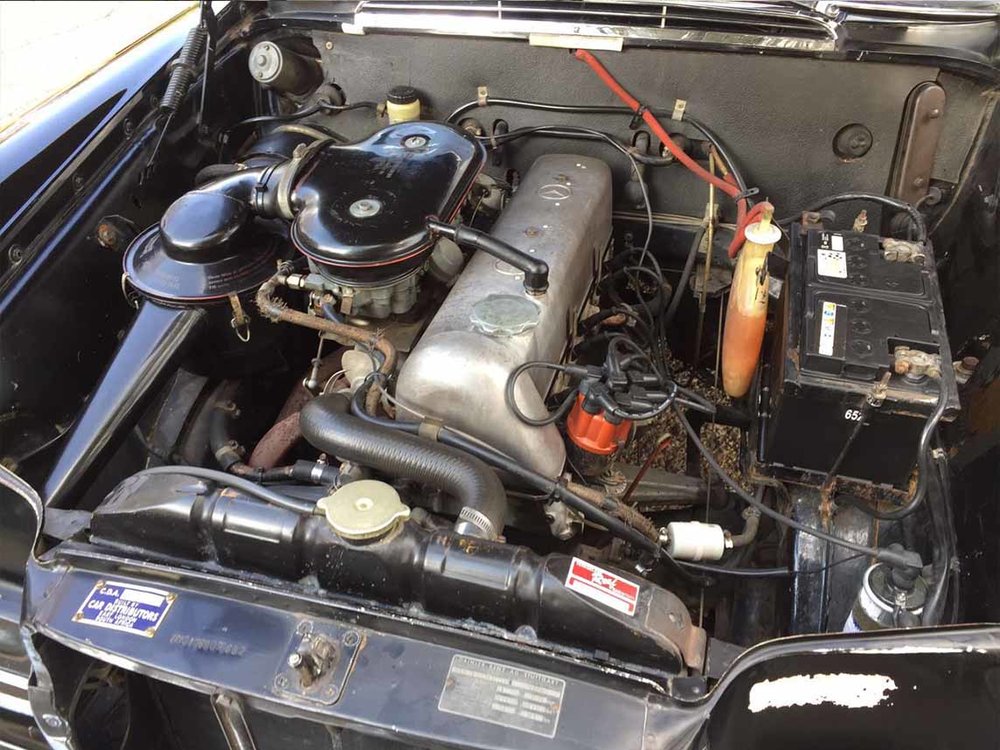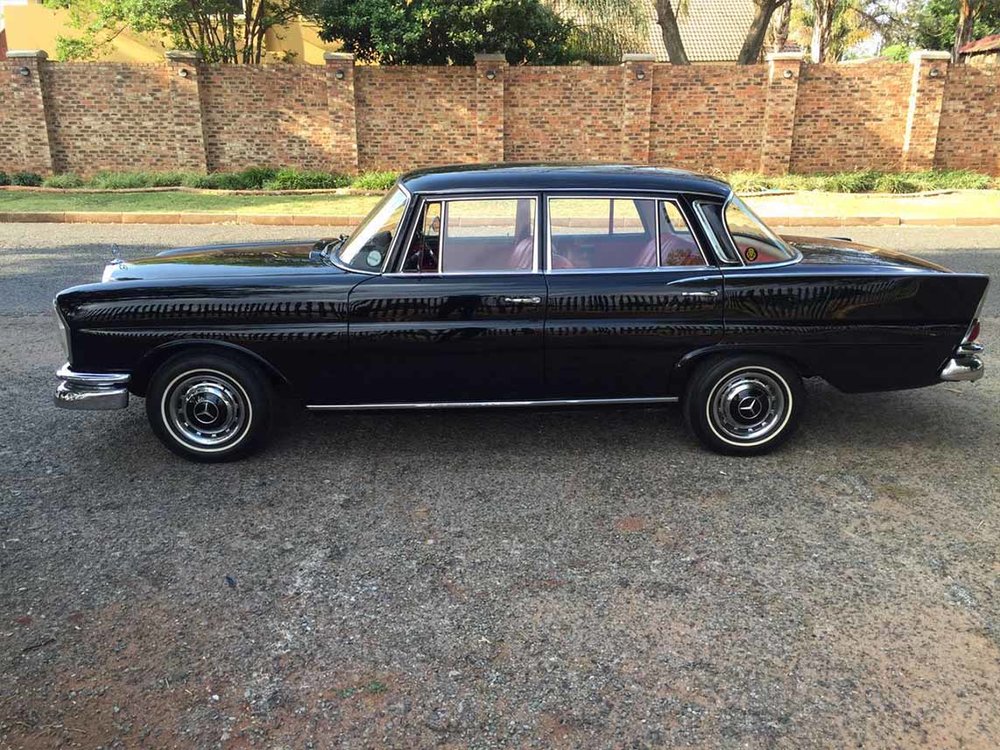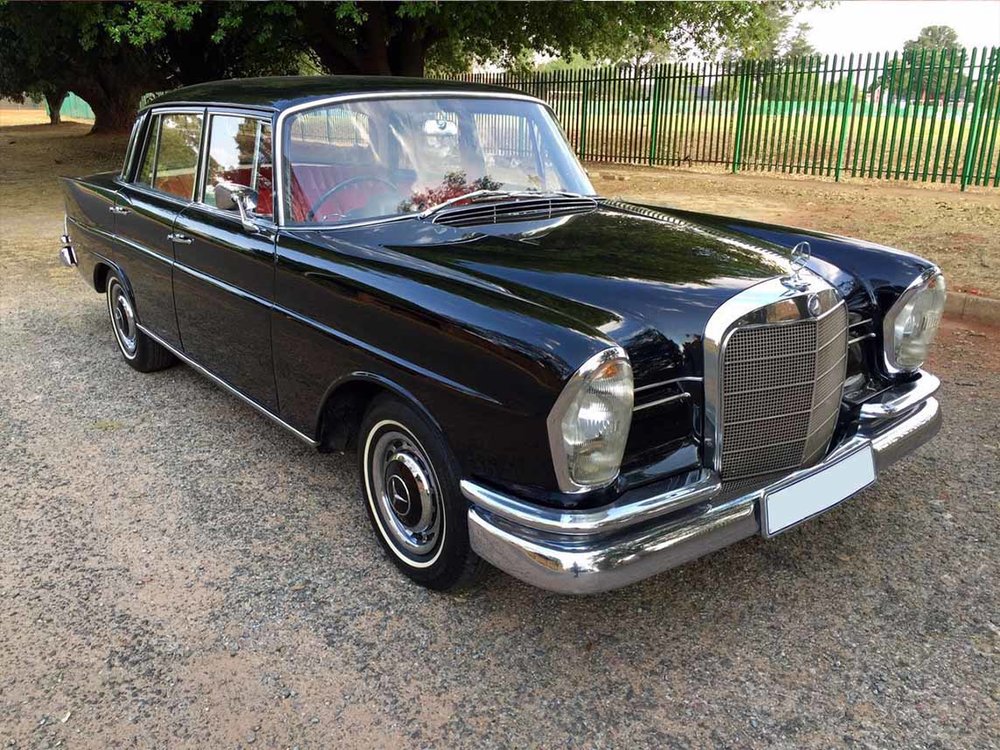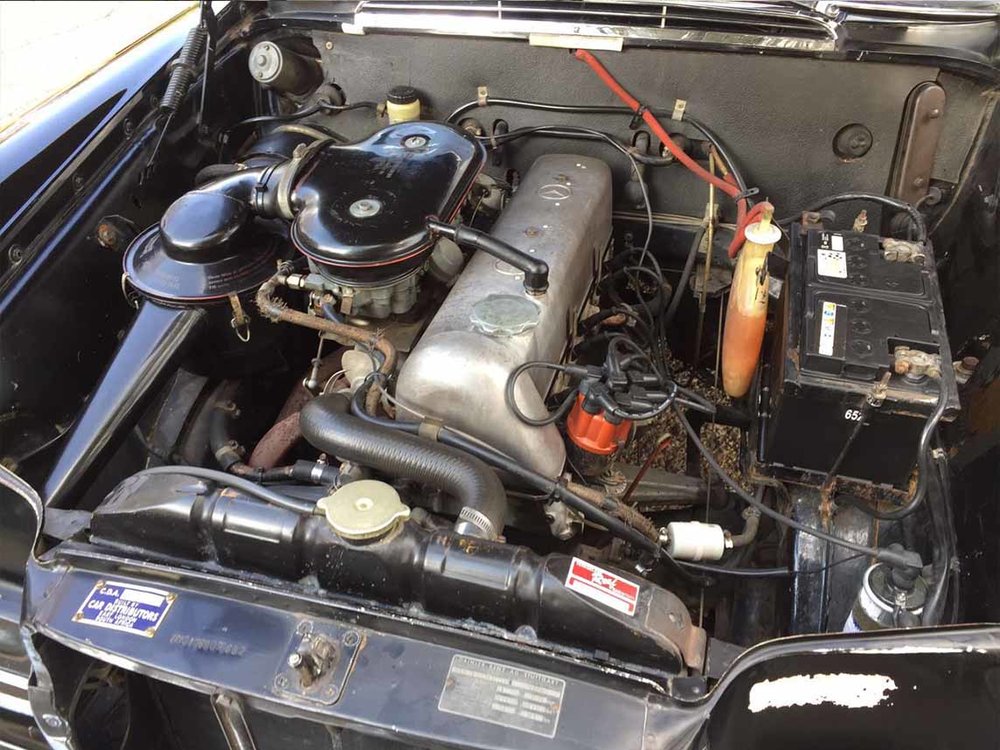 Mercedes Benz 230S Fintail 1966 Manual
The Mercedes Benz W111 were produced between 1959 and 1971, including four-door sedans (1959-1968) and two-door coupés and cabriolets (1961 to 1971).
Work on replacing the Pontons began in 1956 with a design focused on passenger comfort and safety. The basic Ponton cabin was widened and squared off, with a large glass greenhouse improving driver visibility. A milestone in car design were front and rear crumple zones for absorbing kinetic energy on impact. The automaker also patented retractable seatbelts.
example that we have for sale was purchased new for the Mayor of Germiston. The car is absolutely in stunning condition with its deep black coachwork and contrasting original red leather upholstery. The carpets have been replaced and the car has had a blow over. The car has recently had a major service and everything is in perfectly working condition. You could get into this scar and drive her to Cape Town tomorrow. These cars have doubled in value in the past 18 months.This one True Sound Investment.
Transmission type: Manual
Vehicle colour: Black
Interior colour: Original/Red
Number of doors: Four Doors
Convertible: No
Driver side: Right Hand Side
Fuel: Petrol
Motor size (CC): 2309cc Inline 6 cylinder
Owner's Manual: Yes
Service History: Partial
Amount: Sold