Mercedes Benz W114 230.6 1975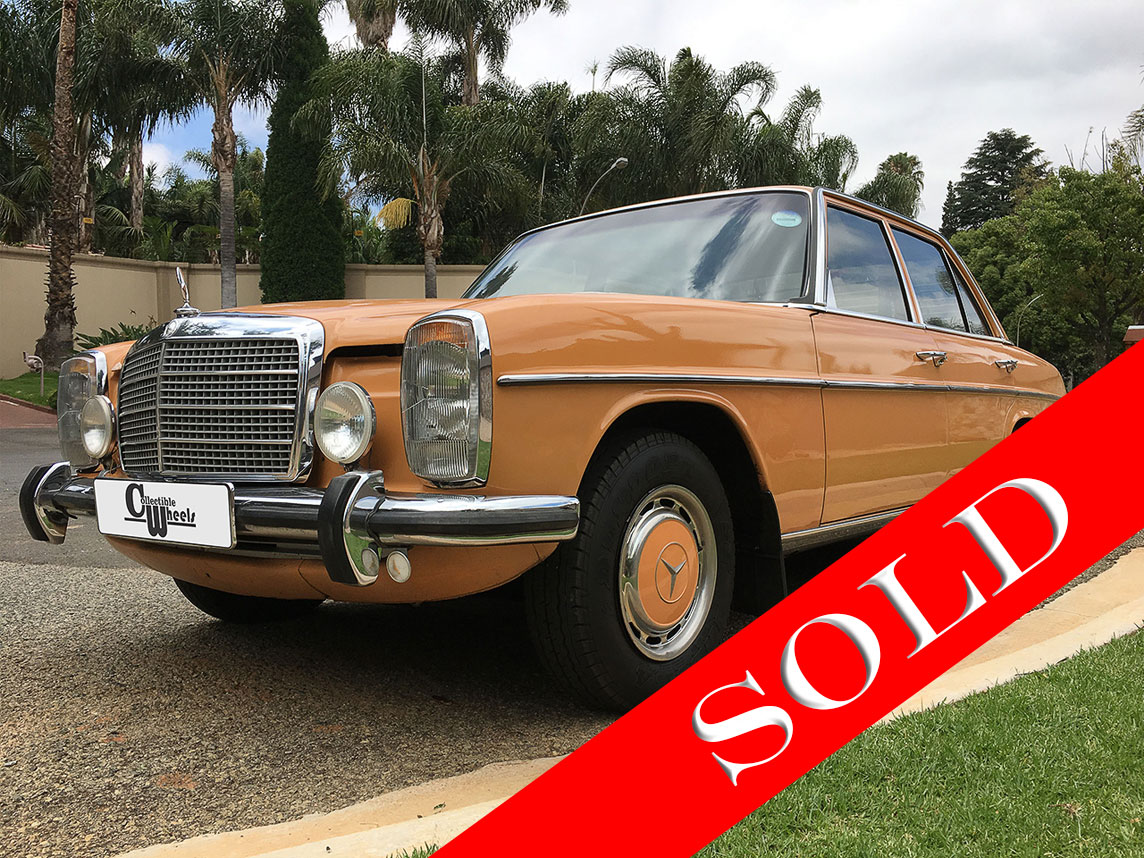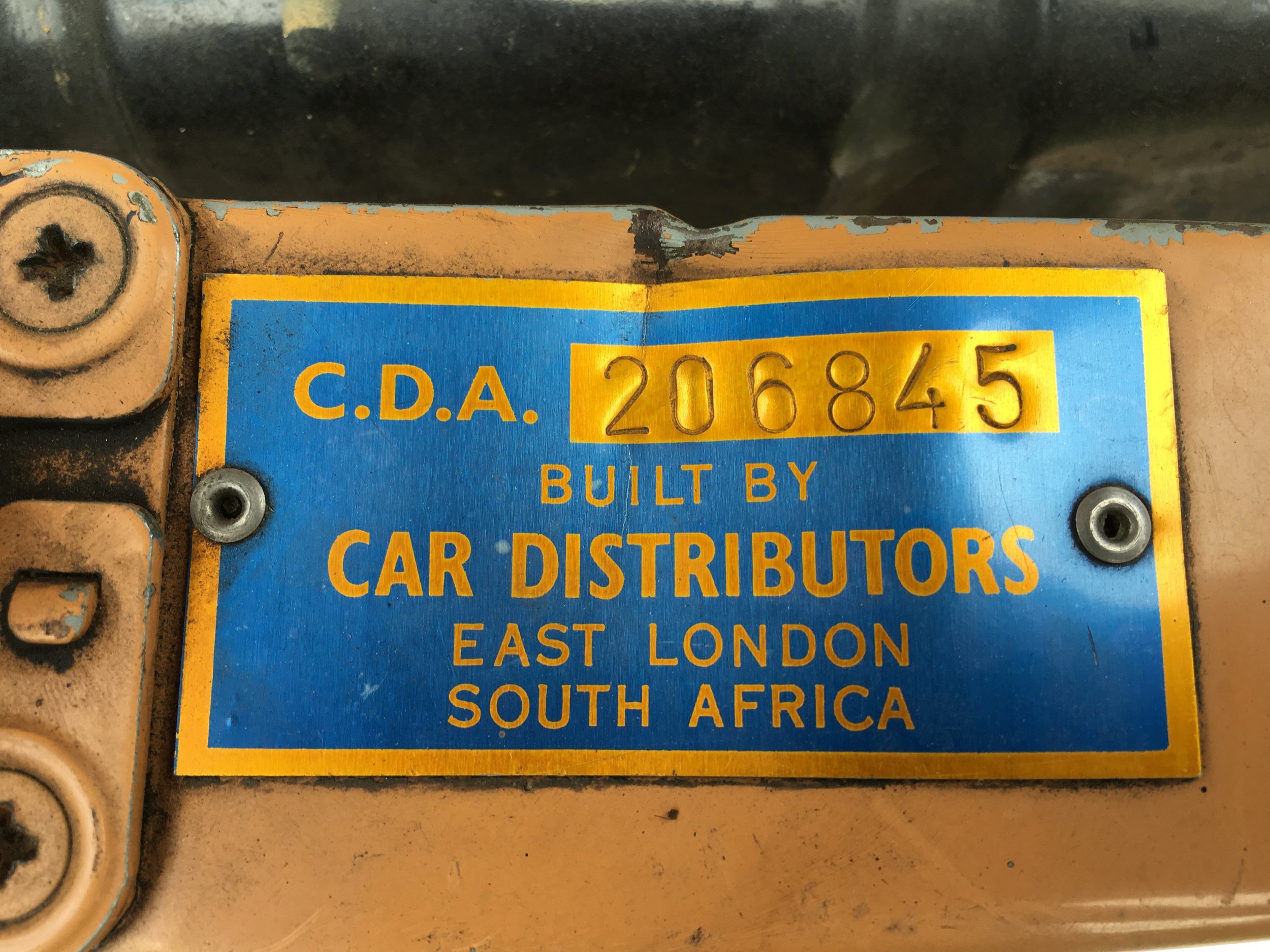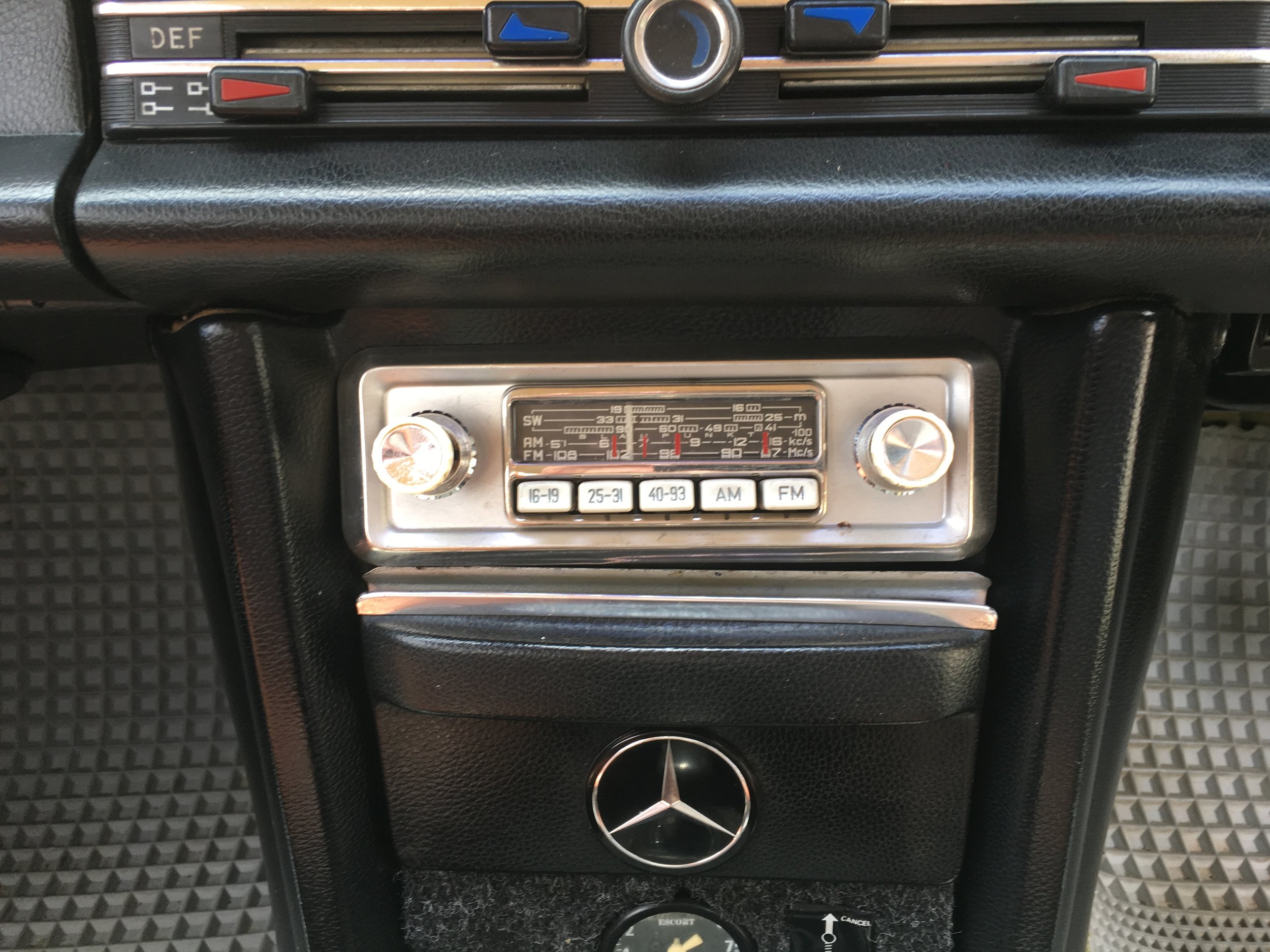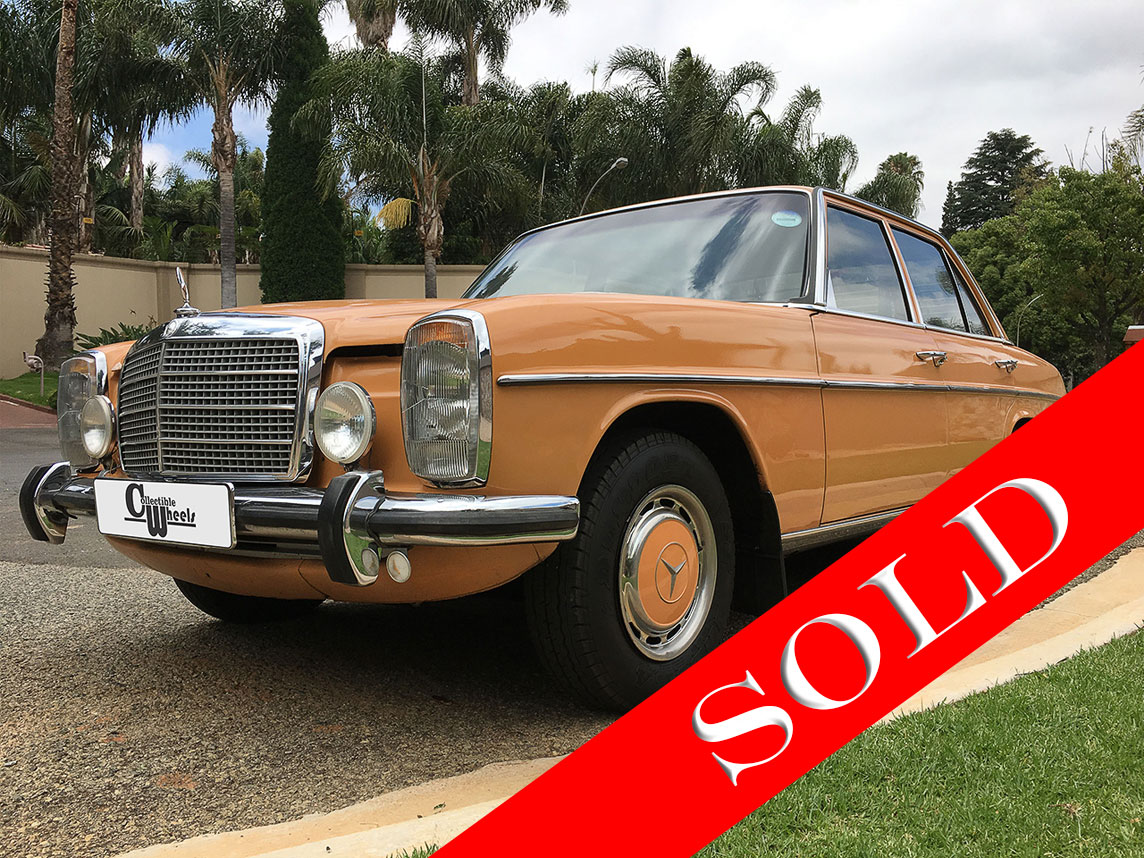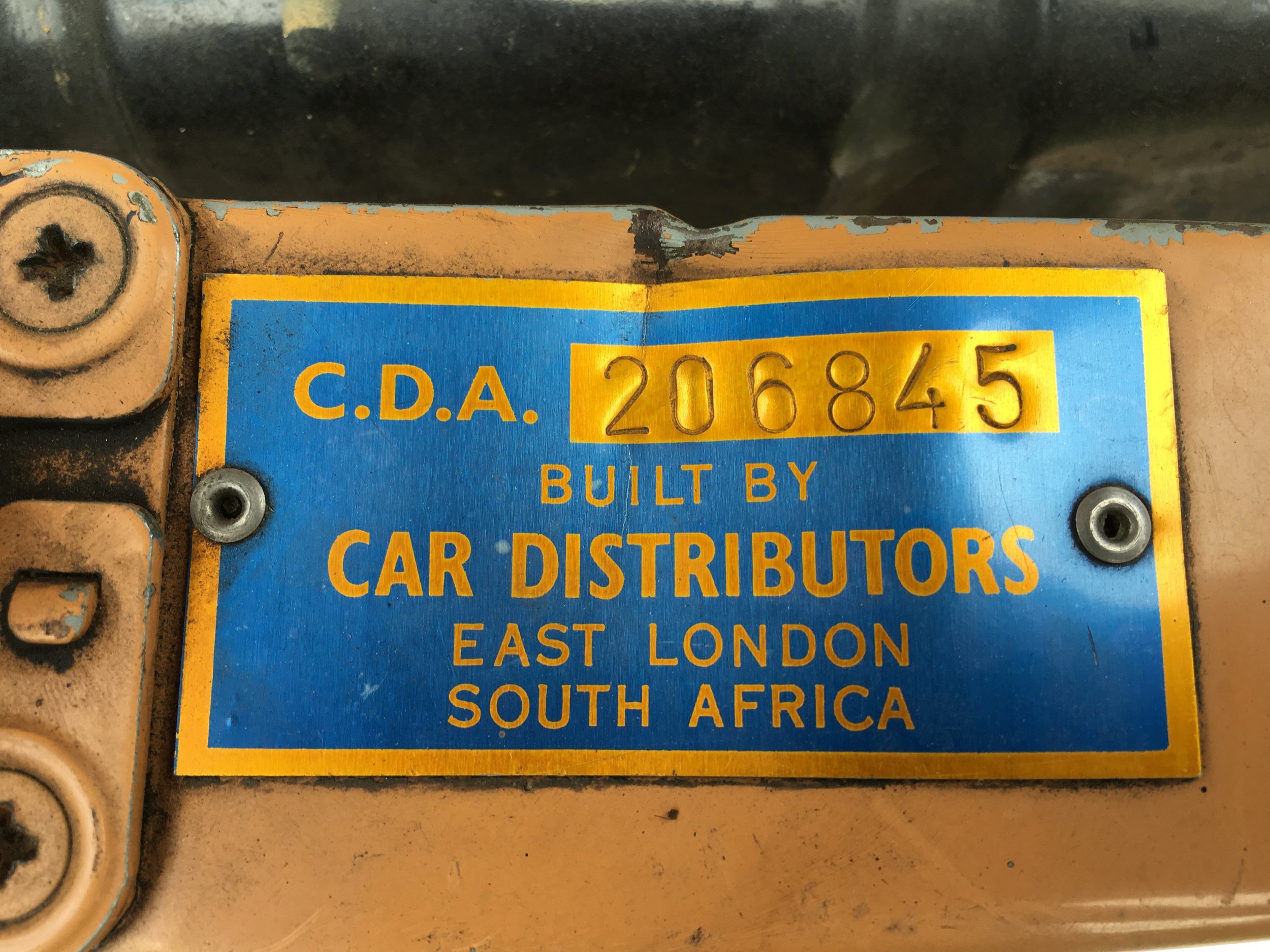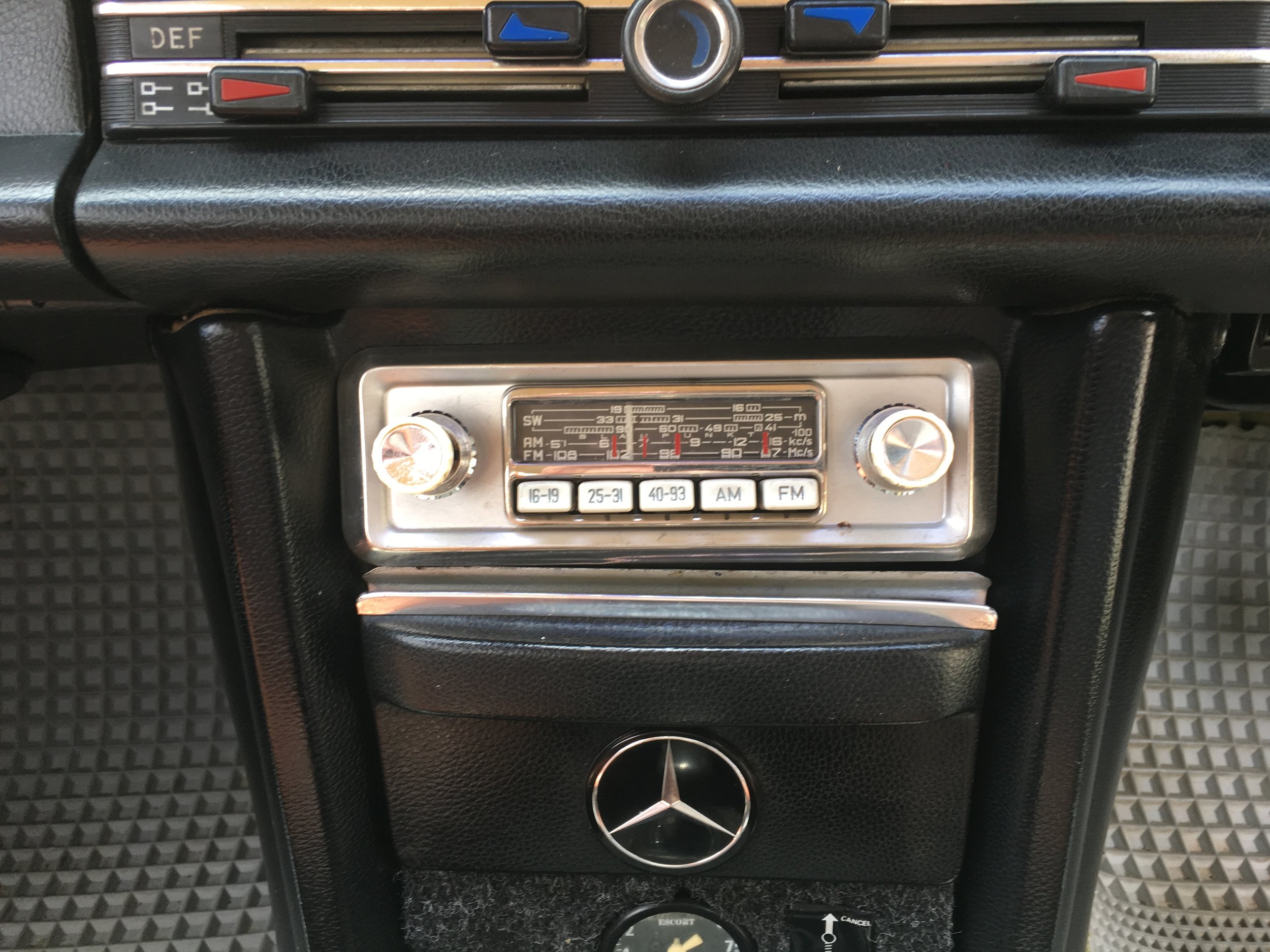 Mercedes Benz W114 230.6 1975
SOLD
Launched in 1968, the 6 cylindered Mercedes Benz W114 and its W115 four cylinder sister are possibly the archetypal classic Benz. Staid, solid, and supremely sensible, there's no reason why a good one couldn't serve as either a show car or a classic daily driver.
The W114/W115 models replaced the W110 Fintail models stemming from 1961.The Mercedes-Benz W114/W115 was the mid-sized saloon model for Mercedes, positioned below the S-Class. The W114 received a facelift in 1973 - with a lower bonnet-line, lower and broader grill, a single front bumper to replace the double bumpers, lower placement of the headlamps, A-pillar treatment for keeping the side windows clear, removal of the quarter-windows in the front doors, ribbed tail lights to minimize occlusion of the tail lights with road dirt, and larger side mirrors. The interior received inertia reel belts and a new padded steering wheel with a four-hole design.
The example that we have for sale drives like a dream. Her car has had a blow over however the rest of the car is as original as the day it left the factory. The car has all the original vin plates and assembly/build plates. The interior is 100 % original and is showing no signs of wear and tear. The dash has no cracks and the car comes with the original radio.
Why Should I Buy One? Not because you want something cheap to own, nor because you want something with all the toys. If you want a Mercedes W114, what you are buying is quality strength, solidity and dependability first and foremost. A W114, properly maintained, should last forever. Both saloon and Coupe are ideal family classics, with space for all plus their luggage – and with so few around they're pleasingly different.
Model 1975
Transmission type: Automatic
Vehicle colour: Burnt Orange
Mileage: 142000km
Interior colour: Brown Vinyl
Number of doors: Four Doors
Convertible: No
Driver side: Right Hand Side
Fuel: Petrol
Motor size (CC): 2,3 litre Straight 6
Owner's Manual: No
Service History: No
SOLD