Pontiac Grande Parisienne 4 Door Saloon 1968 Model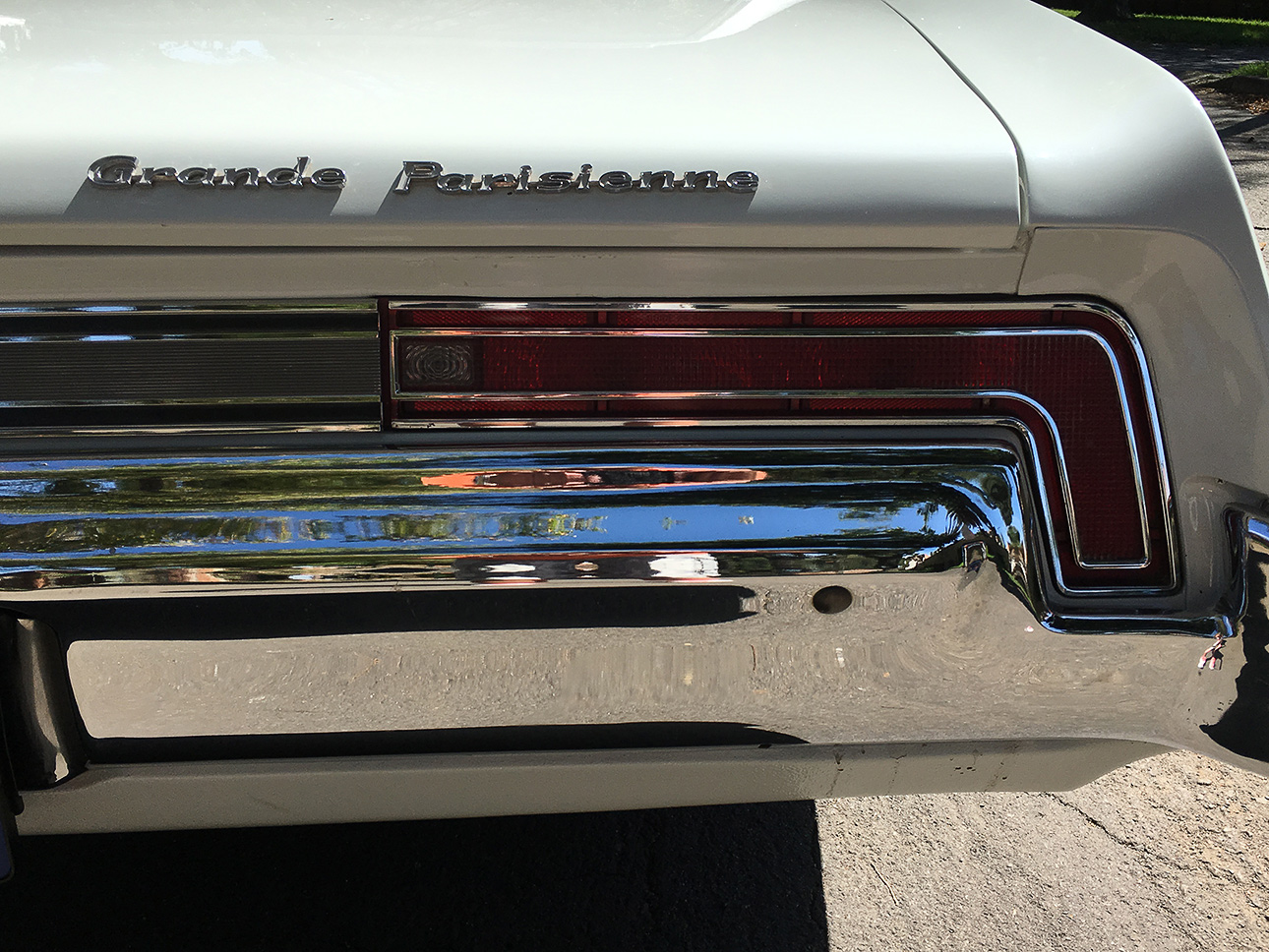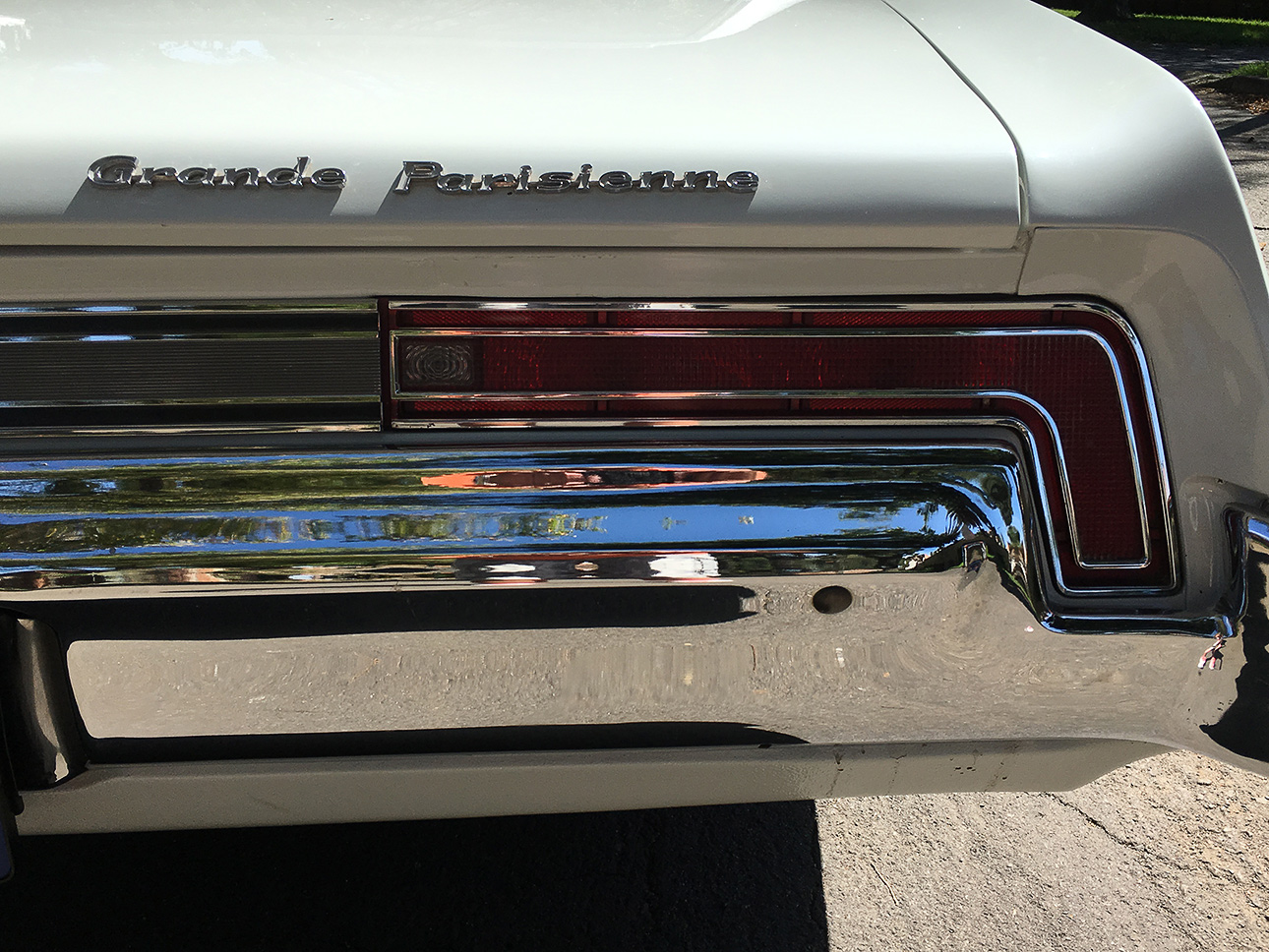 Pontiac Grande Parisienne 4 Door Saloon 1968 Model
Price: R349000-00
Sadly, Pontiac is no longer with us. A victim of the late-2000's financial chaos at GM, Pontiac didn't survive into this decade. Cars wearing the Pontiac badge are becoming an increasingly rare sight on our roads. Pontiacs may be gone, but it certainly is not forgotten; the marque built some of the most memorable American muscle and pony cars.
The Pontiac Parisienne was sold by Pontiac on the GM B platform in Canada from 1958 to 1986 and in the United States from 1983 to 1986.
For most of its life, the Parisienne was the Canadian nameplate for the top-of-the-line model sold in GM of Canada's Pontiac showrooms. Parisiennes were distinct from other Canadian Pontiac models by their standard features: the luxuriousness of upholstery fabrics; standard equipment such as interior and boot lights; bright trim mouldings and costly interior fabrics; distinct exterior accent chrome pieces; and availability of two- and four-door hardtops and convertibles.
Right-hand drive Pontiac Parisiennes were manufactured in Canada for export to some countries such as Australia, South Africa, U.K. etc., until 1969.
1967 brought new styling including new grills. There were also new safety features, such as a collapsible steering column and dual braking system. Another big change was in the styling, while the Grande Parisienne still had that Grand Prix front clip with the hideaway headlights it no longer shared the Grand Prix styling at the rear.
The mix of Pontiac exterior styling on a Chevrolet chassis and drive-train at a price point marginally higher than Chevrolet, was a huge marketing success for GM of Canada.
The car is a South African import and was assembled in P.E.
This is absolutely beautiful all American Muscle Car from the 60"s must be one of the best most original examples in South Africa.
The car has the original vinyl trim roof in perfect condition, the original back board and speakers are near perfect. The motor is the original standard one with which the car was manufactured with. It has had a couple of chrome trimmings added to make is all pretty. The seats have been recovered in the period correct original trimmings, brand new carpets and roof lining have been fitted all back to the original specifications when the car was manufactured, the roof rubbers have been replaced. The dash, steering wheel. Radio and door panels are original and in perfect condition showing no signs of wear and tear.
The car has had a bare metal respray in the original colour and still has the various original manufacturer stickers in place. All the chrome parts and trimmings are original have only been polished. The original wheels accompany the sale of the car and are in excellent condition.
The car is a South African import and was assembled in P.E
"These big cars are straight up cruisers with loads of comfort and fun to drive."
Model: 1968
Transmission type: Automatic
Vehicle colour: White
Mileage: 67410 miles
Interior colour: Blue Origional
Number of doors: Four Doors
Convertible: No
Driver side: Right Hand Side
Fuel: Petrol
Motor size (CC): 327 cu in (5.4 L) V8
Owner's Manual: Partial
Service History: Partial
Price : R349000-00