Porsche 911 Targa G-Series 2,7 liter 1974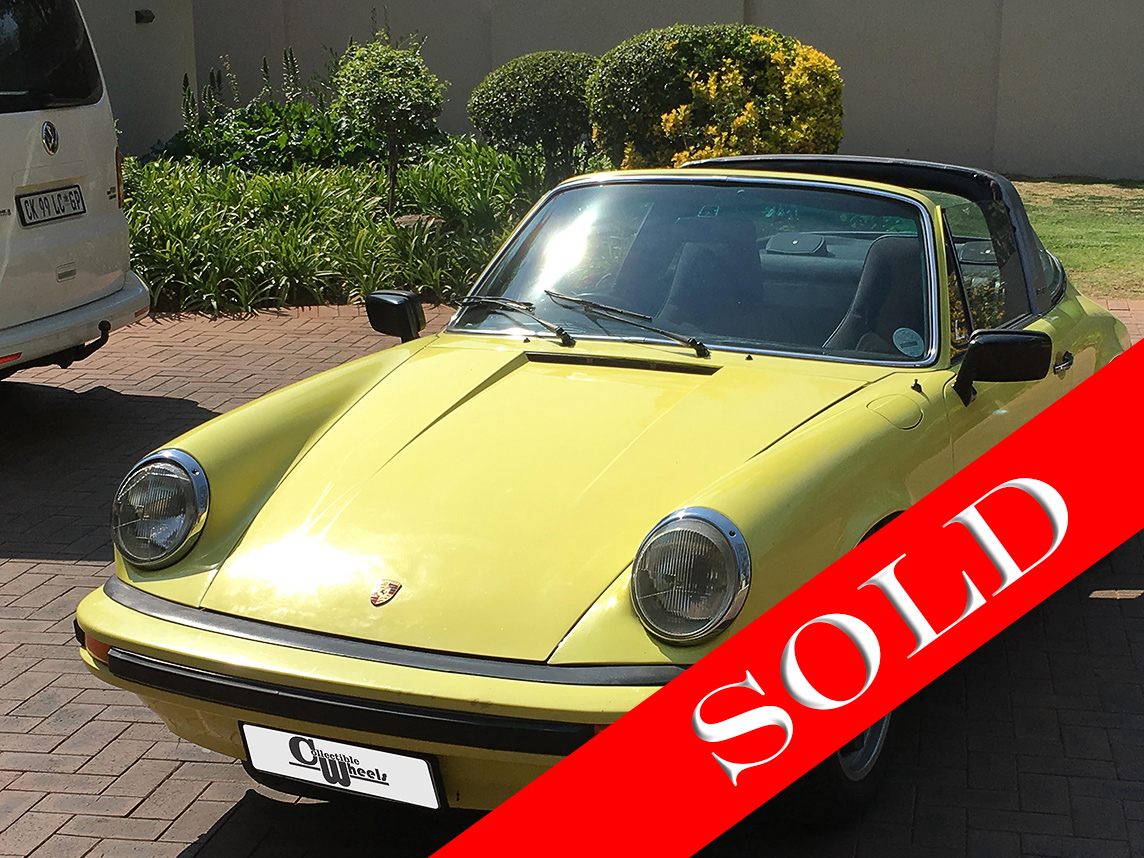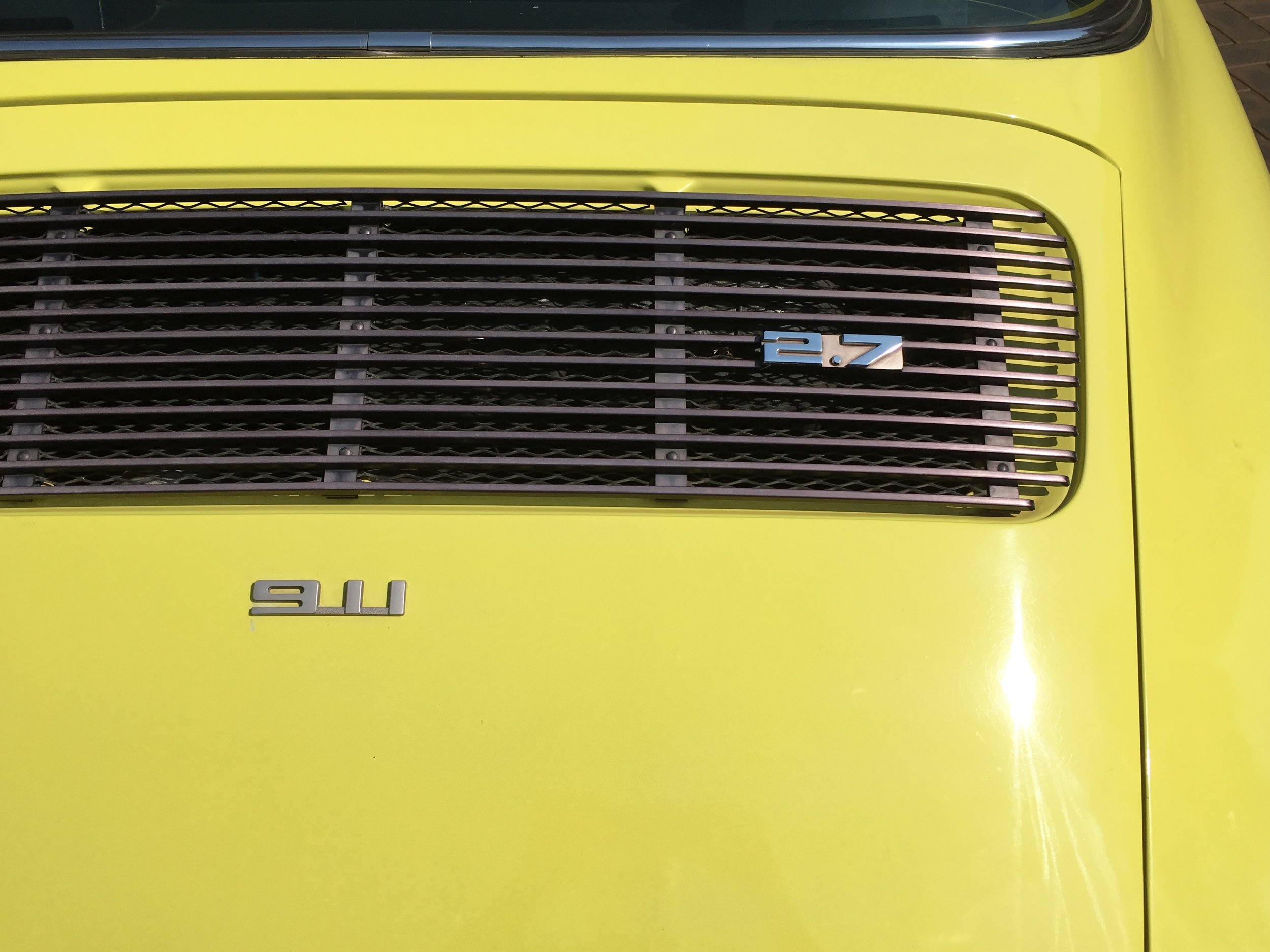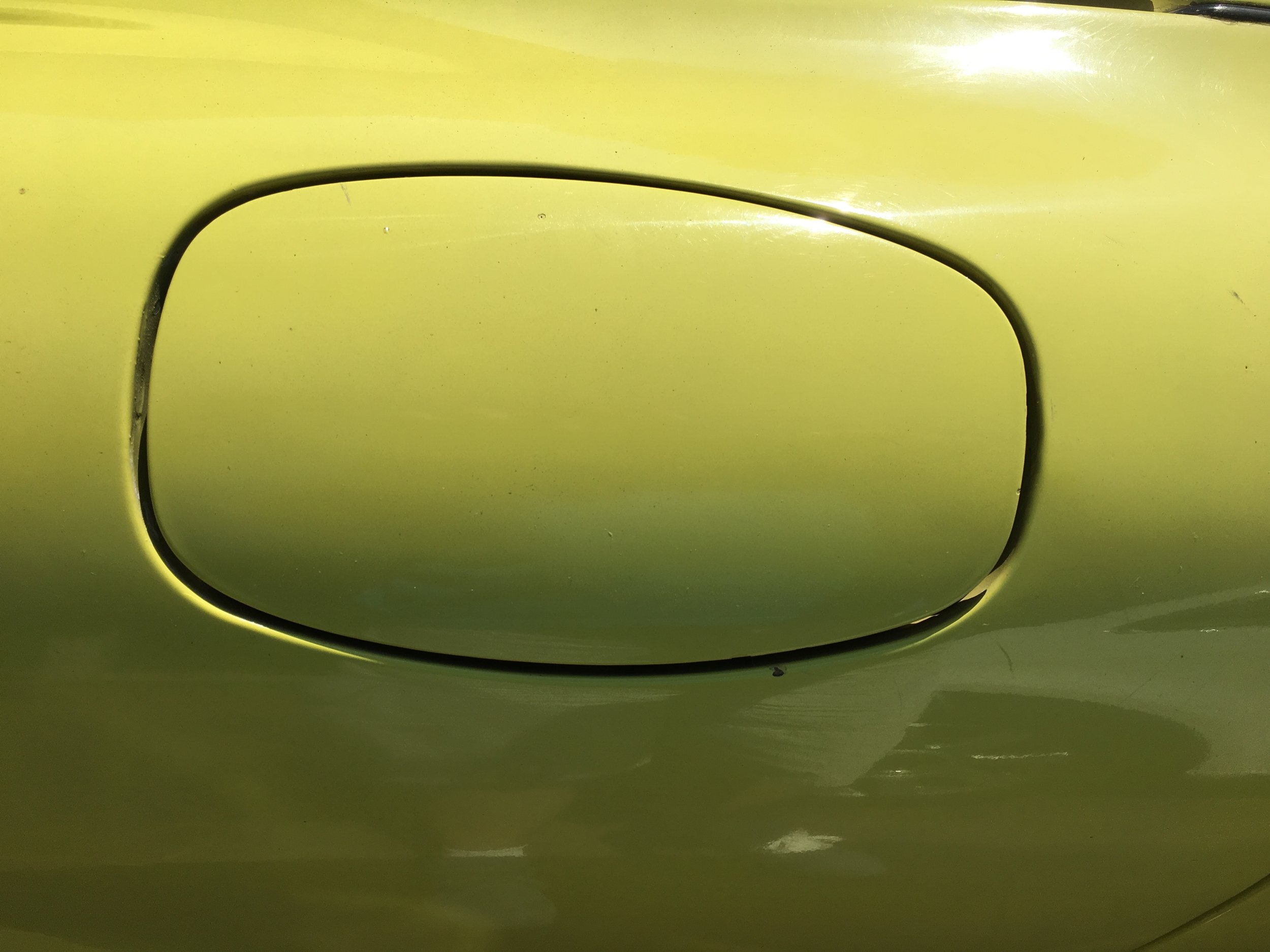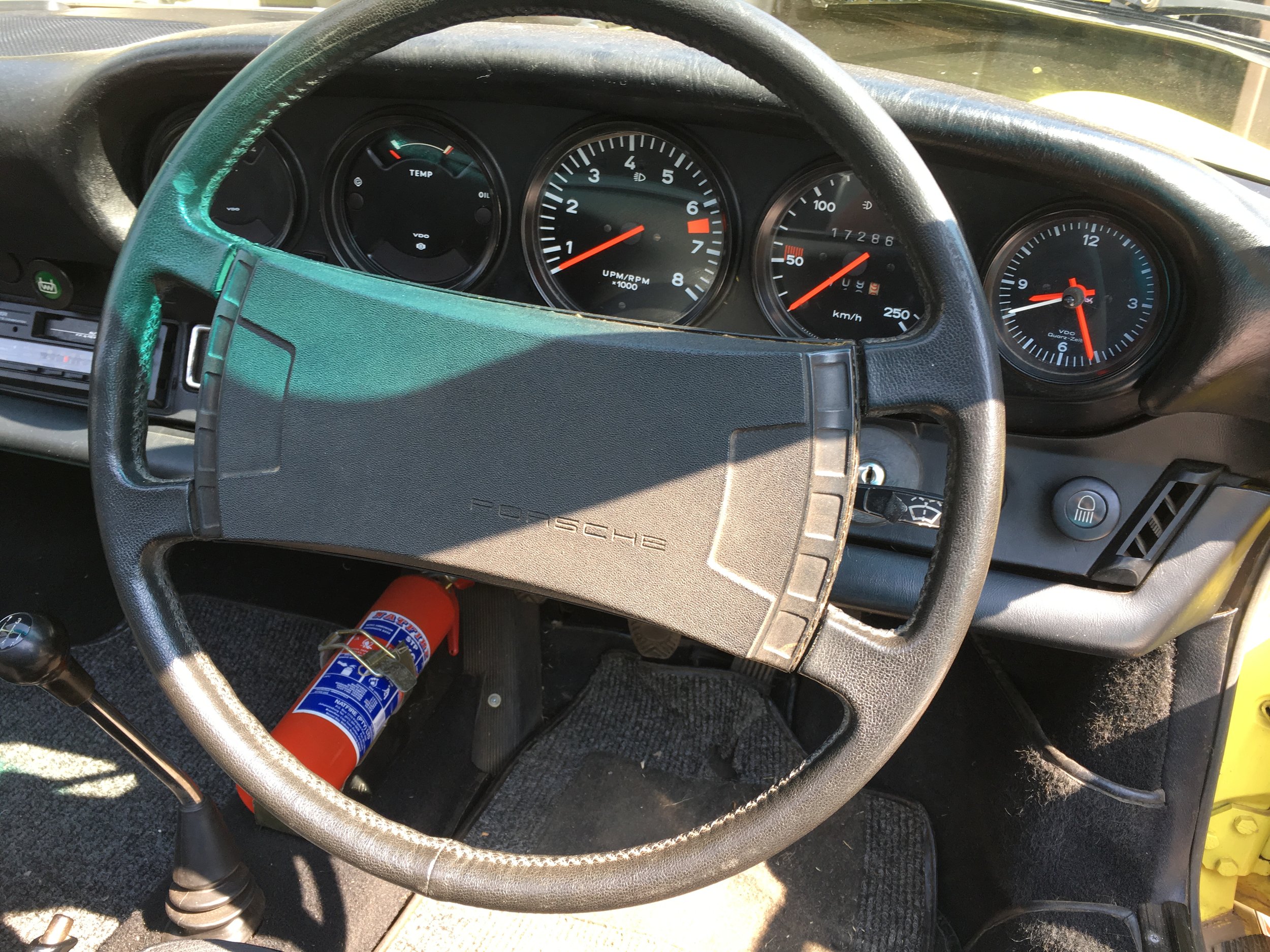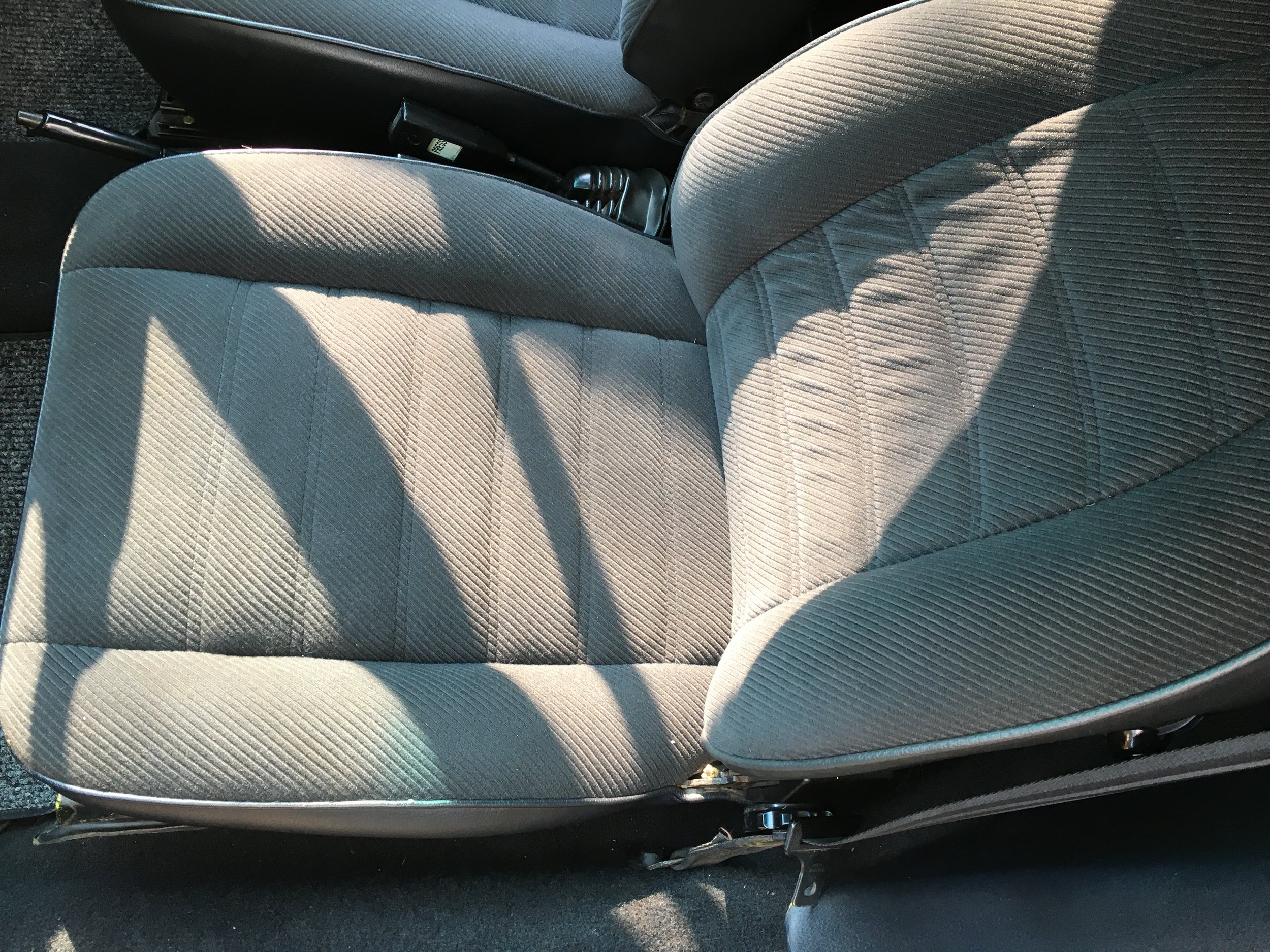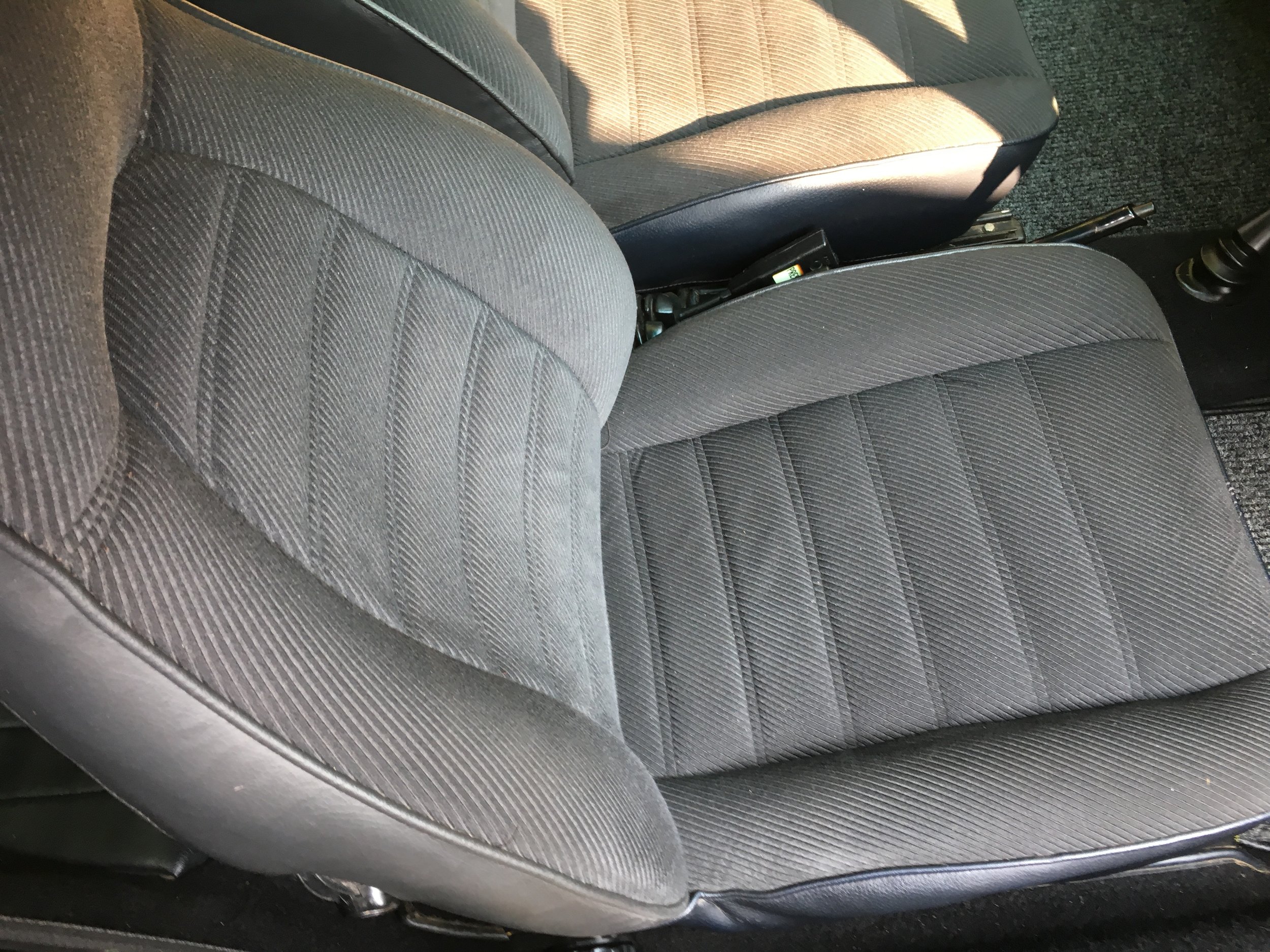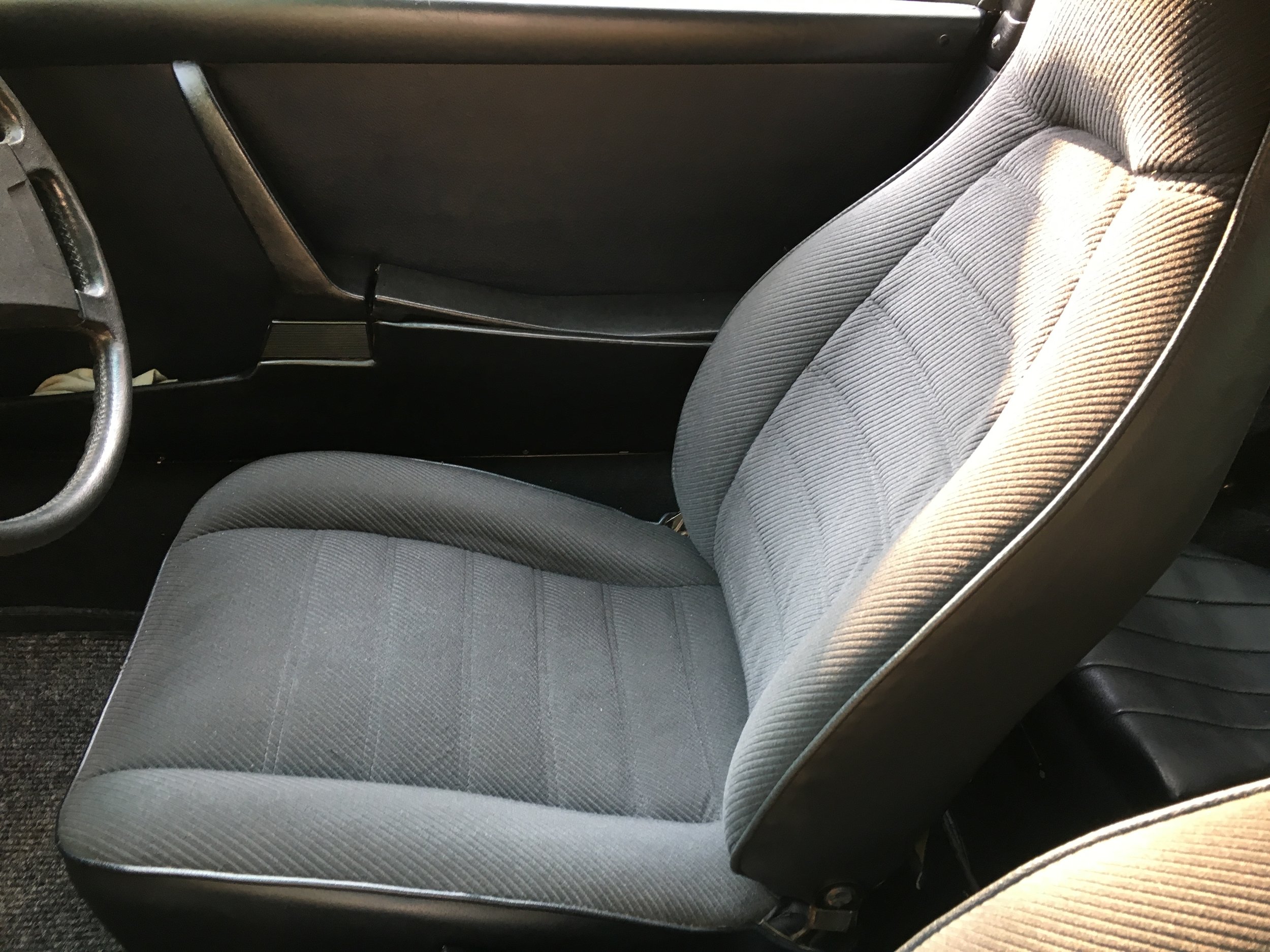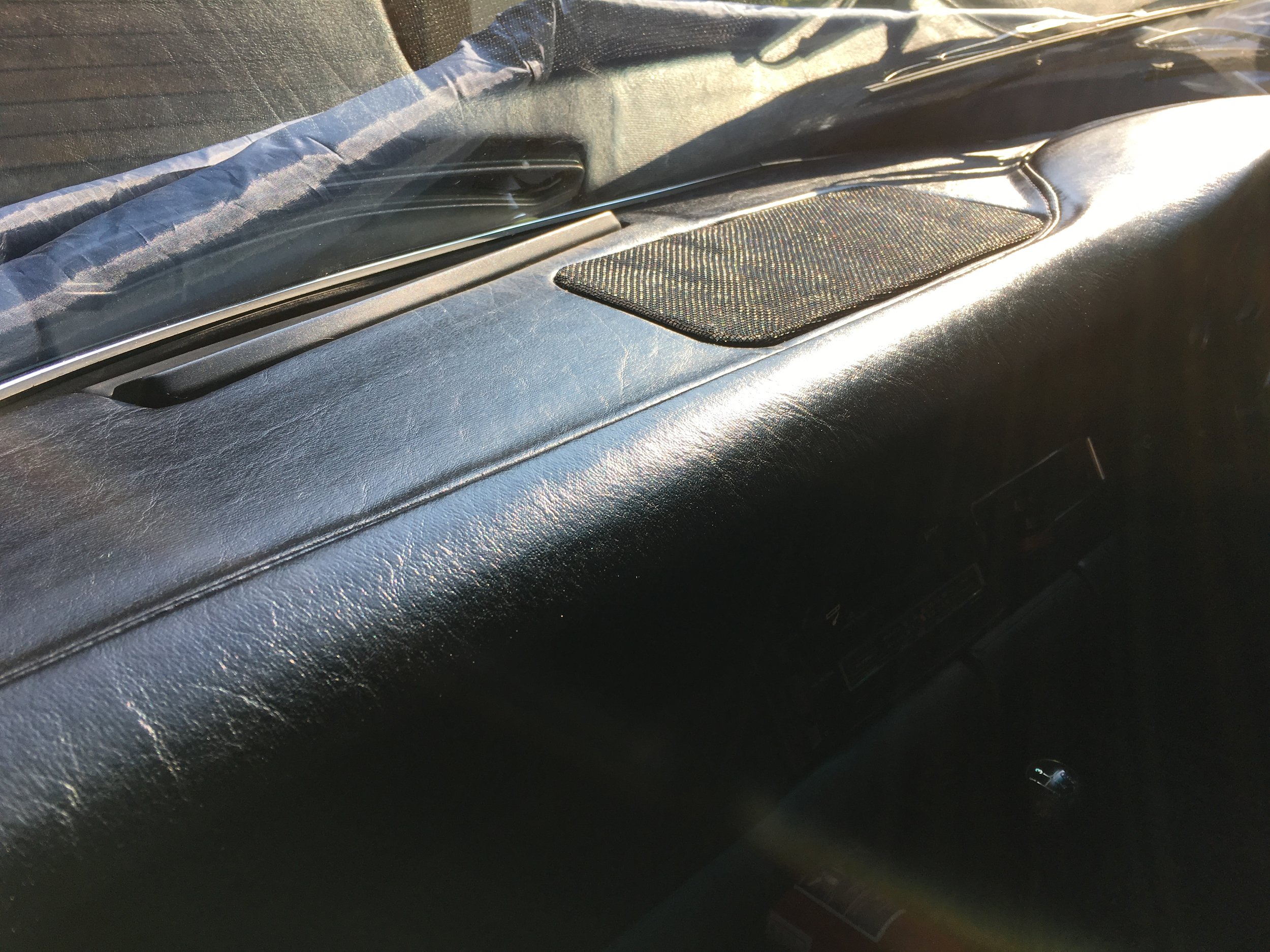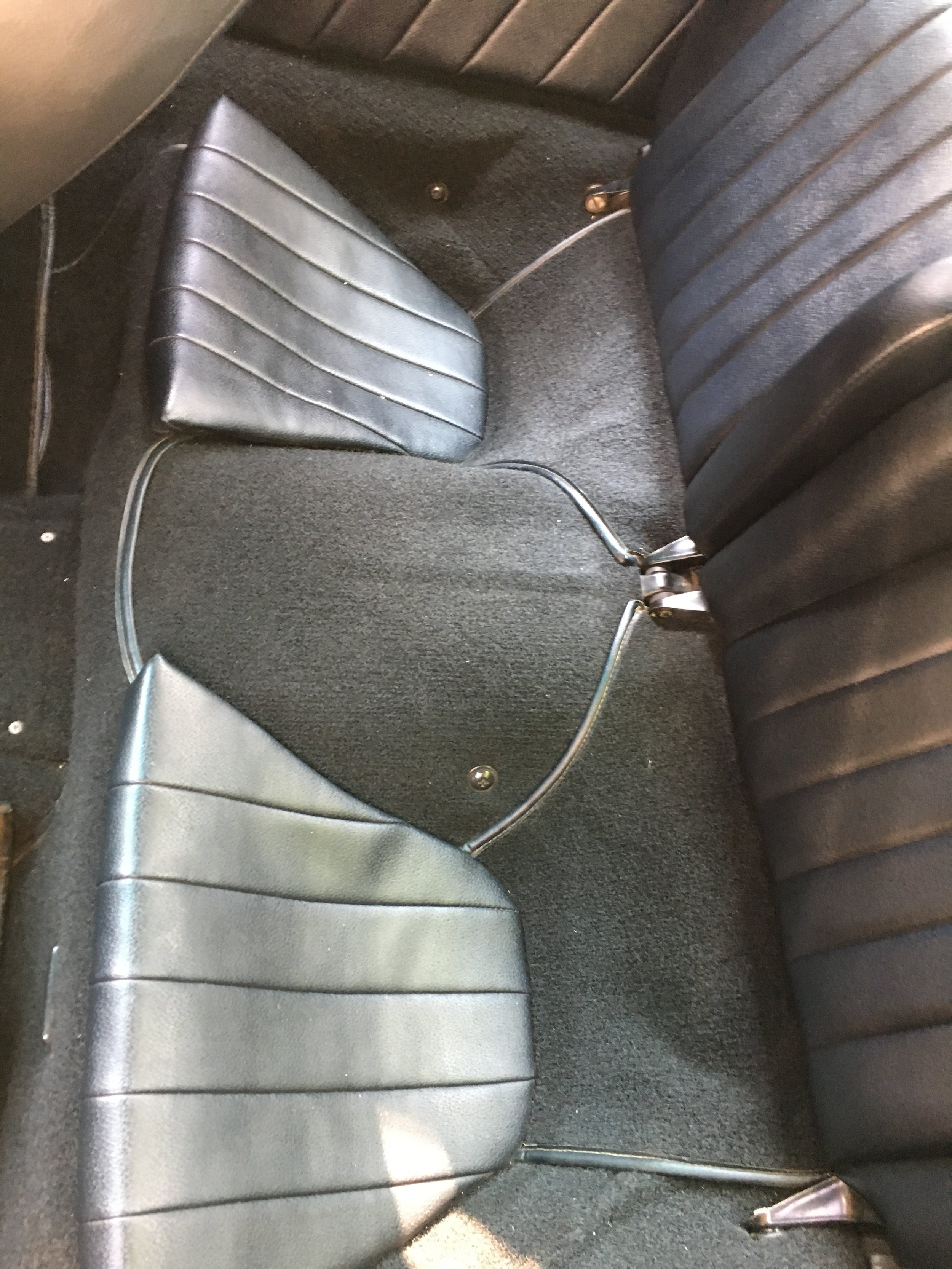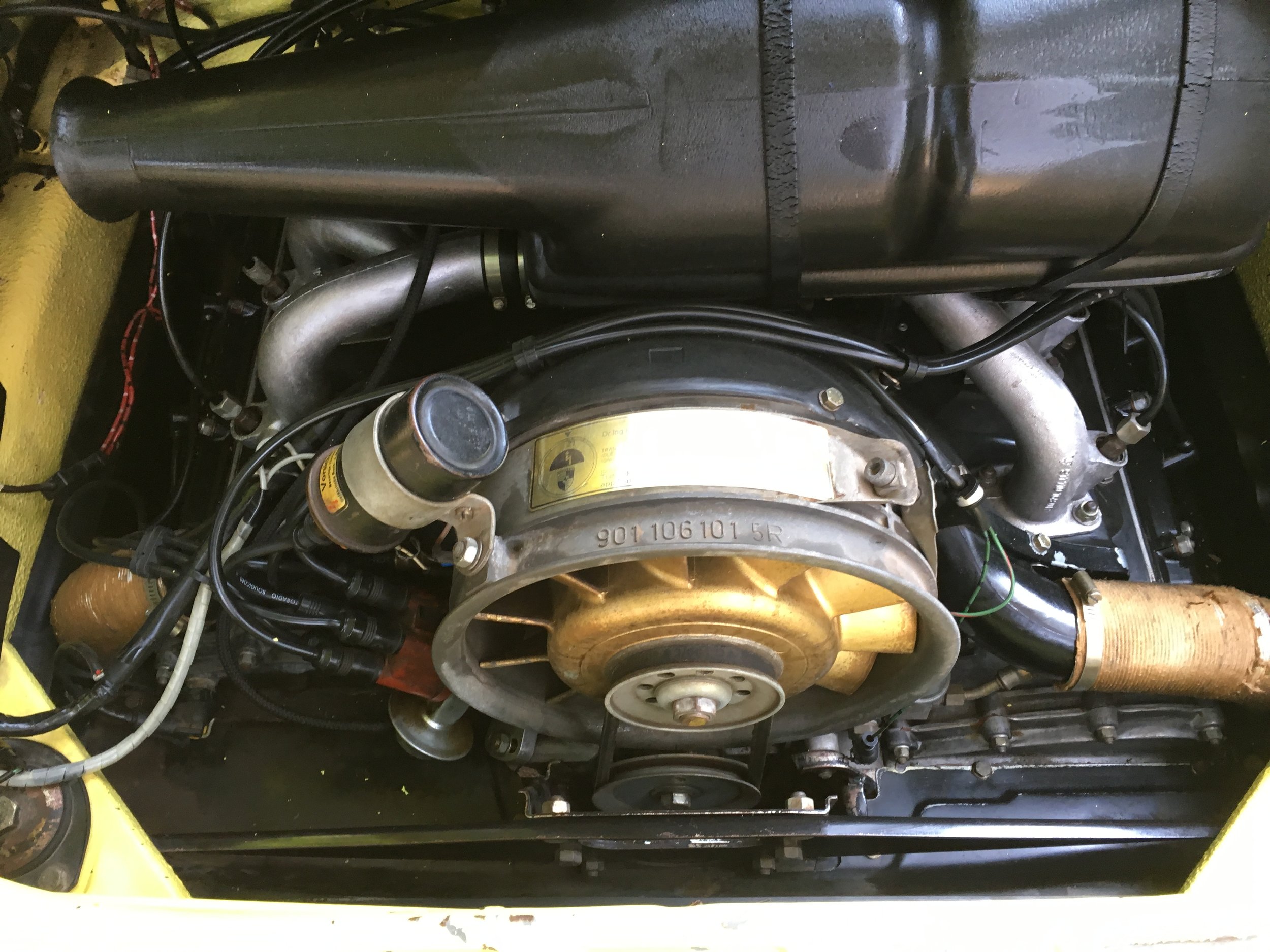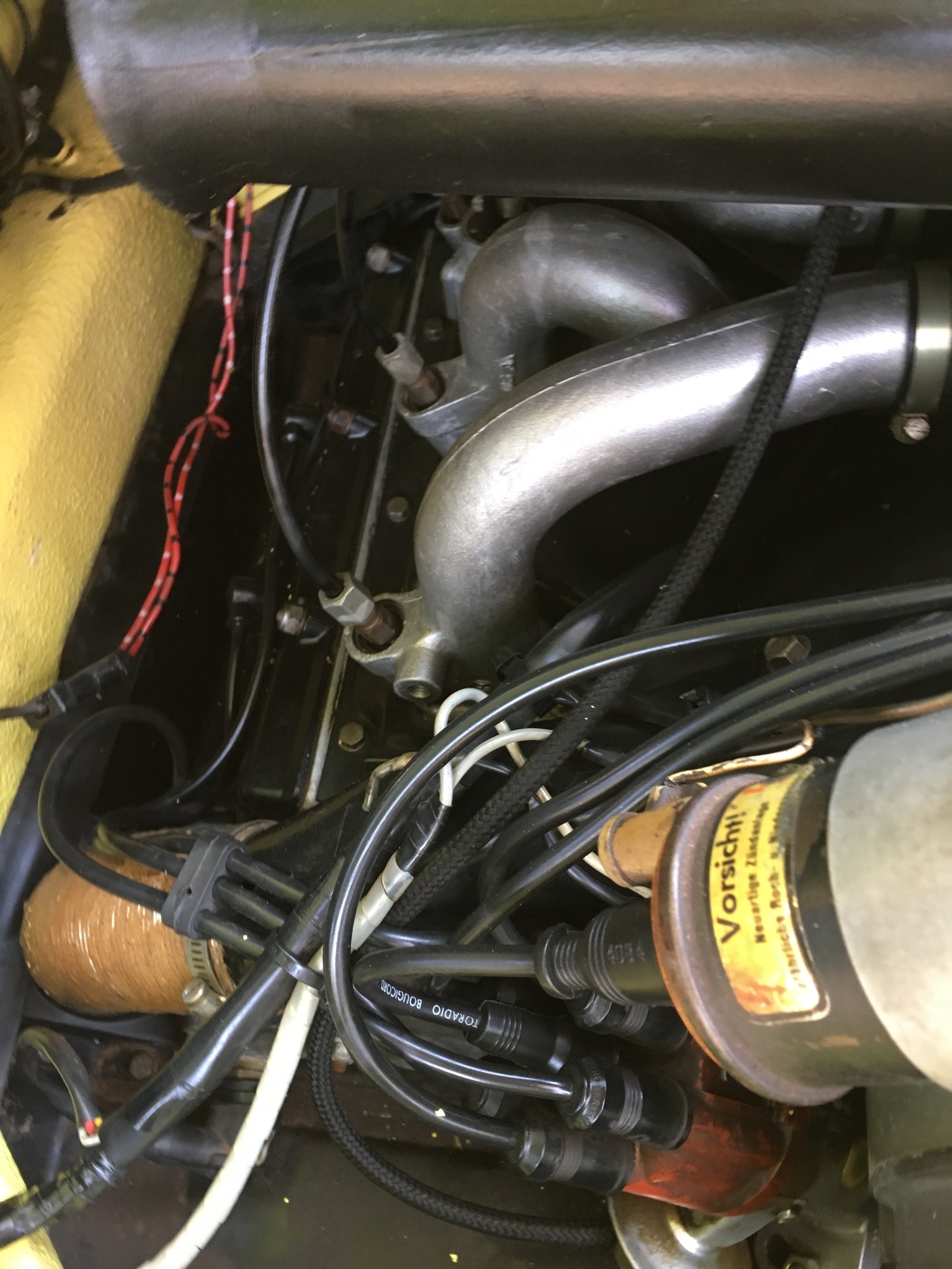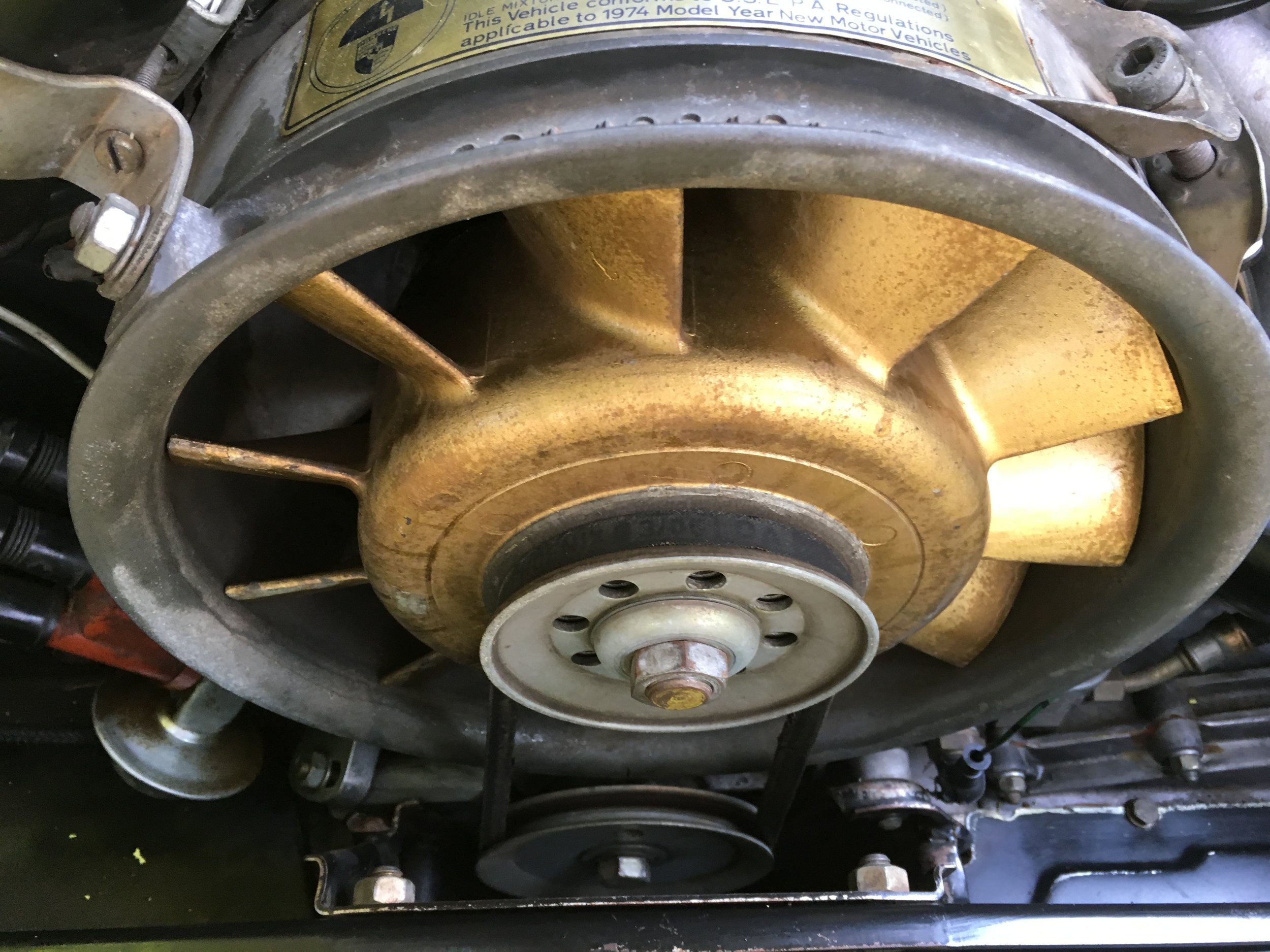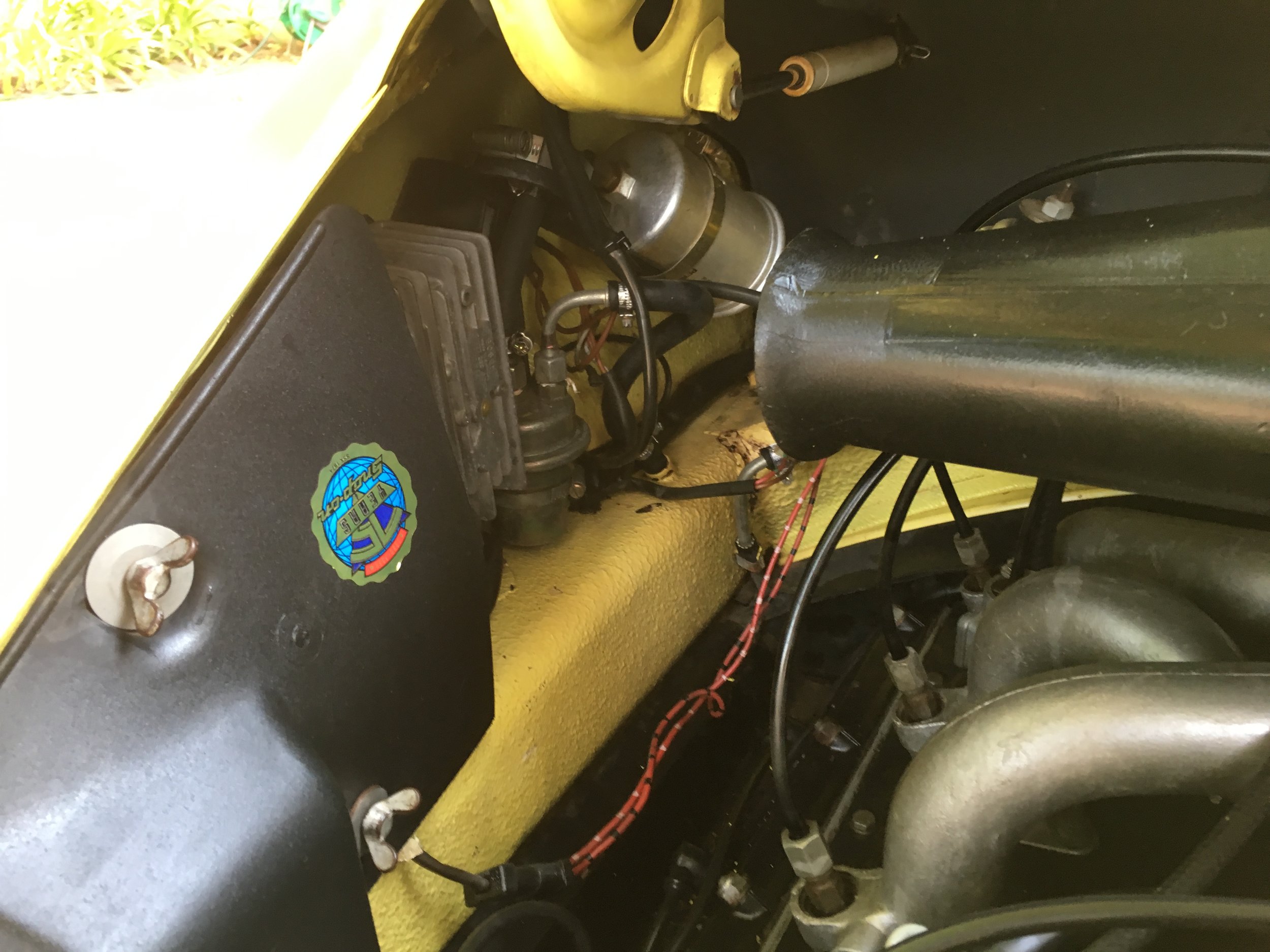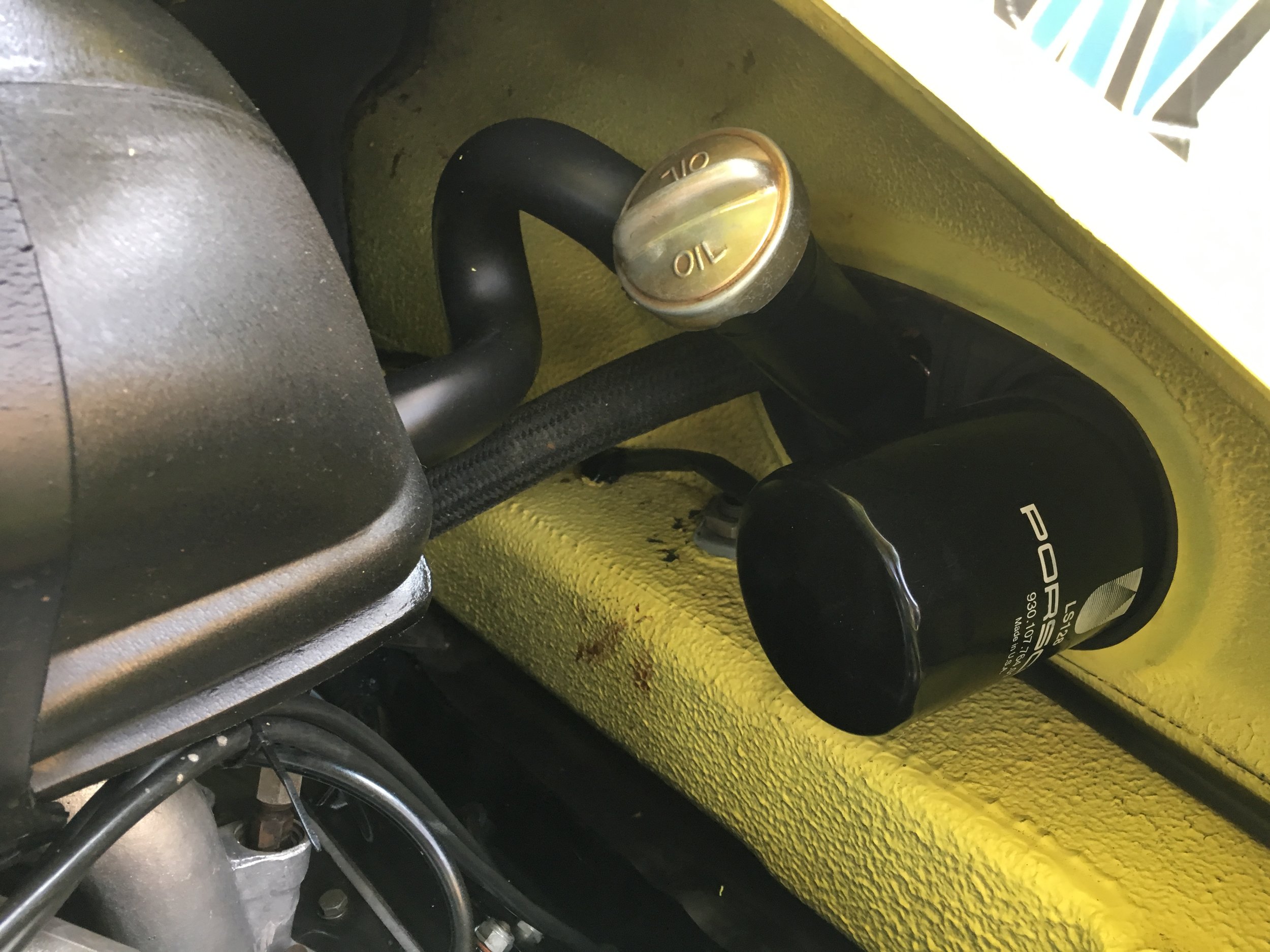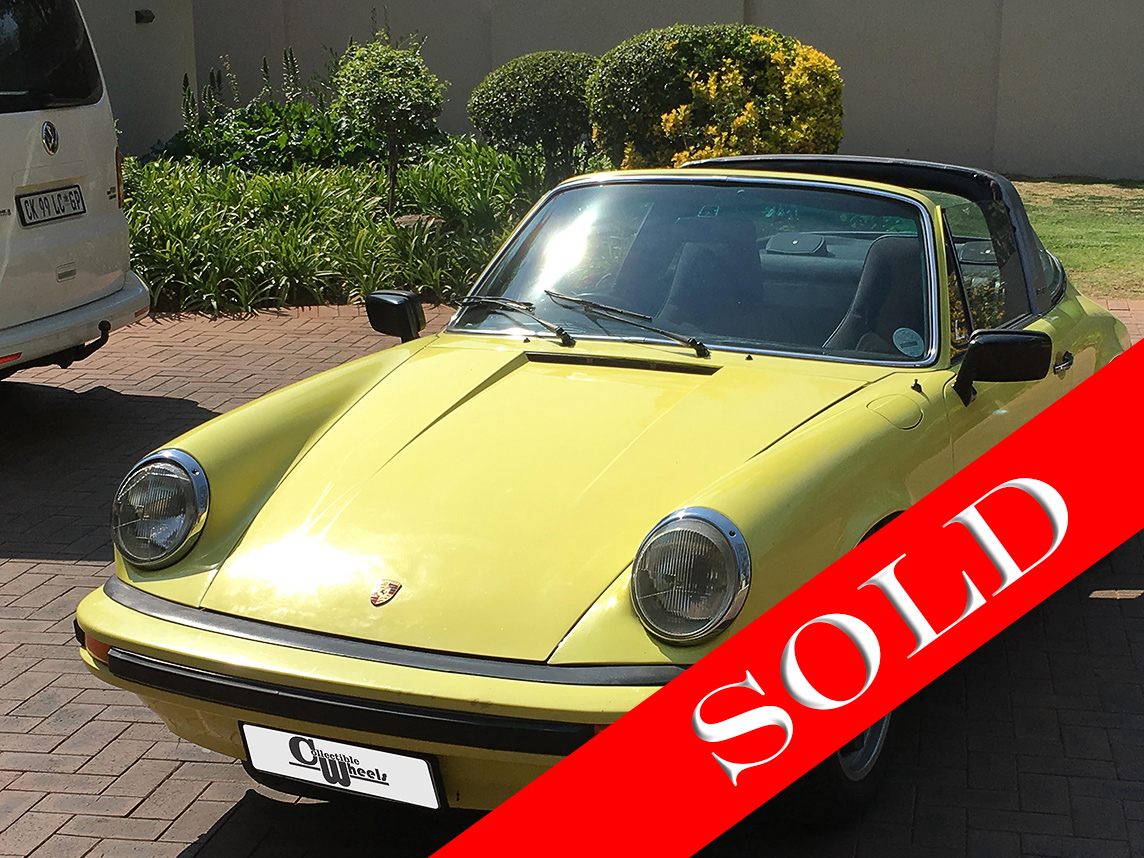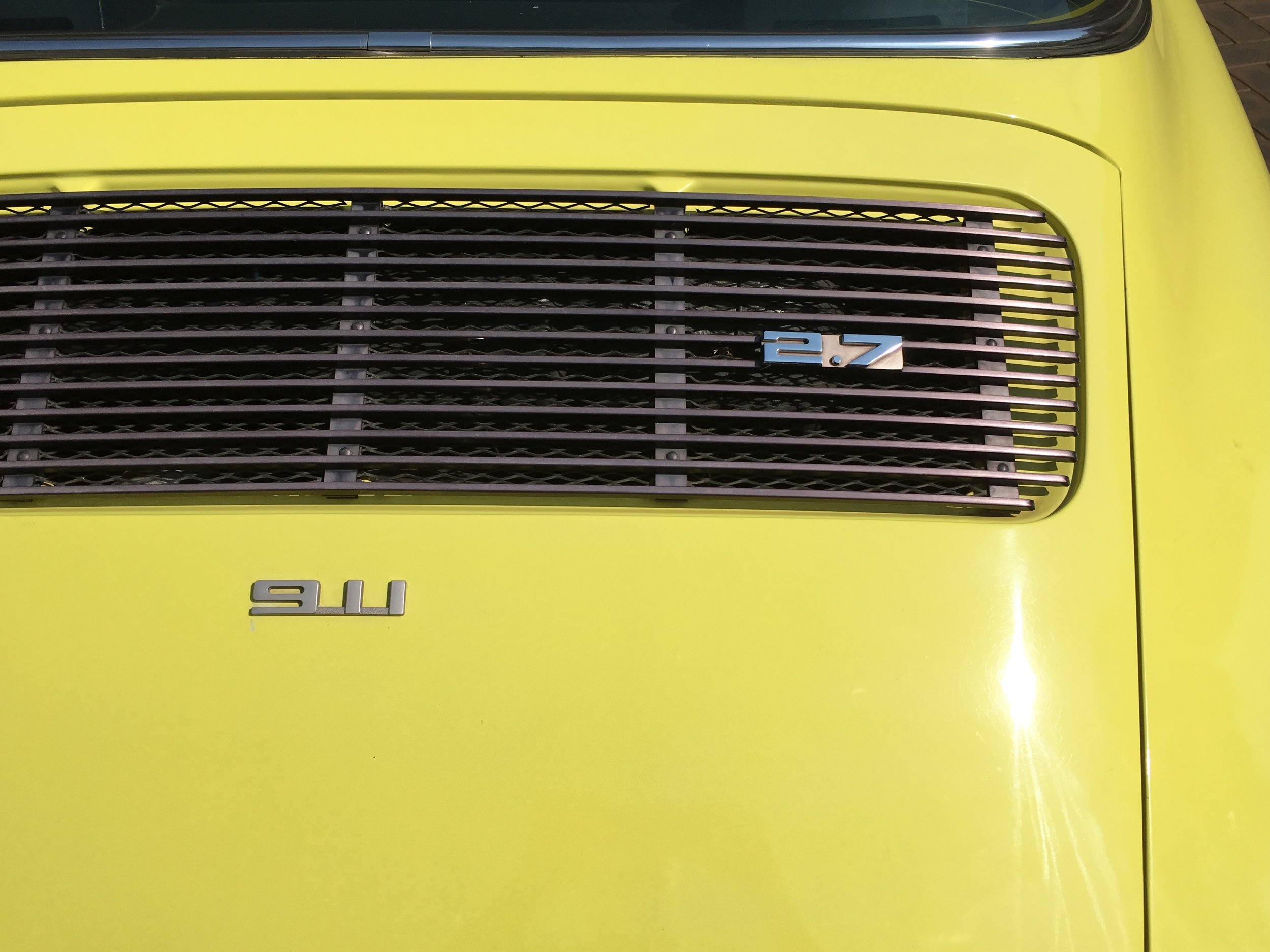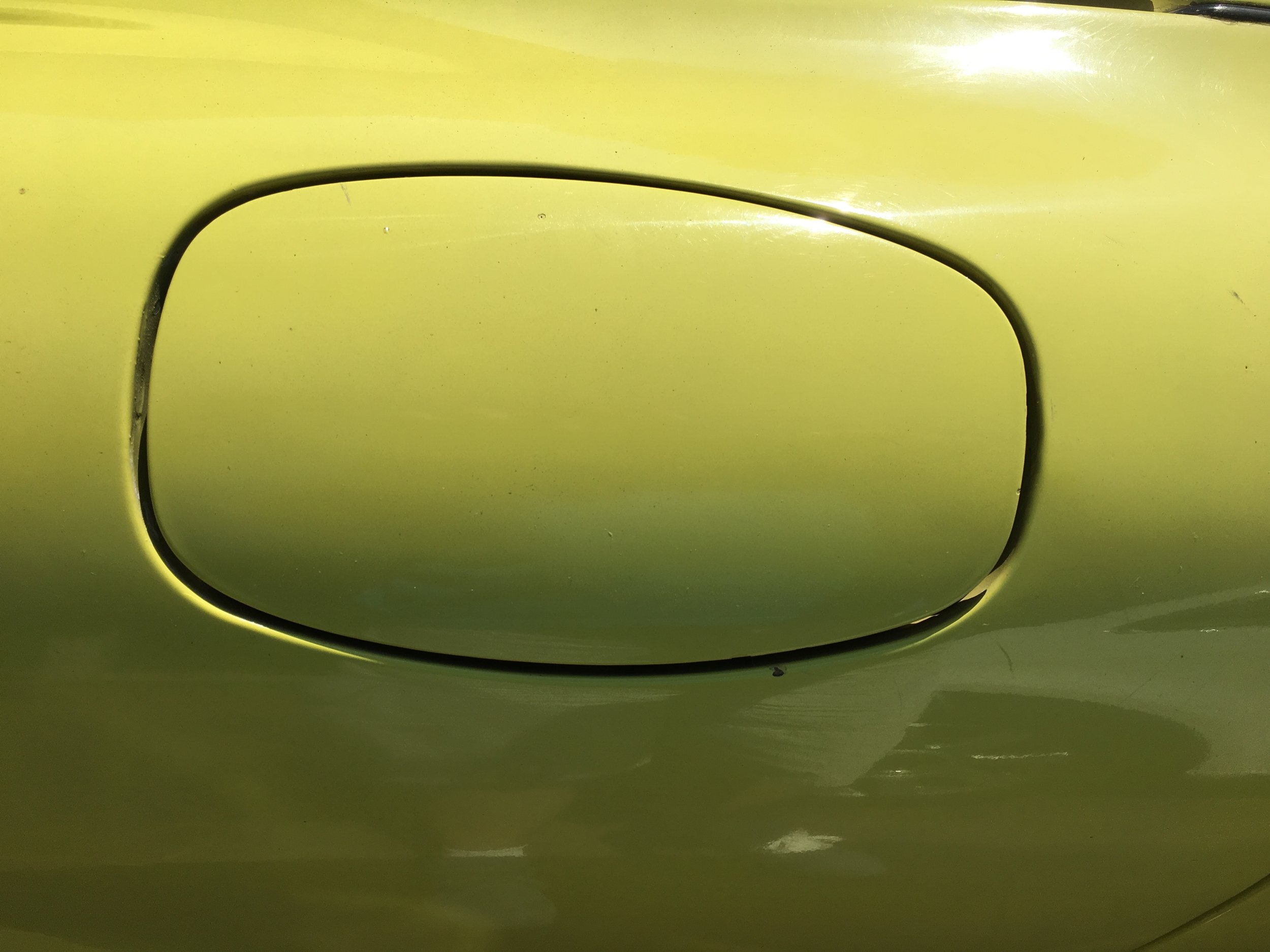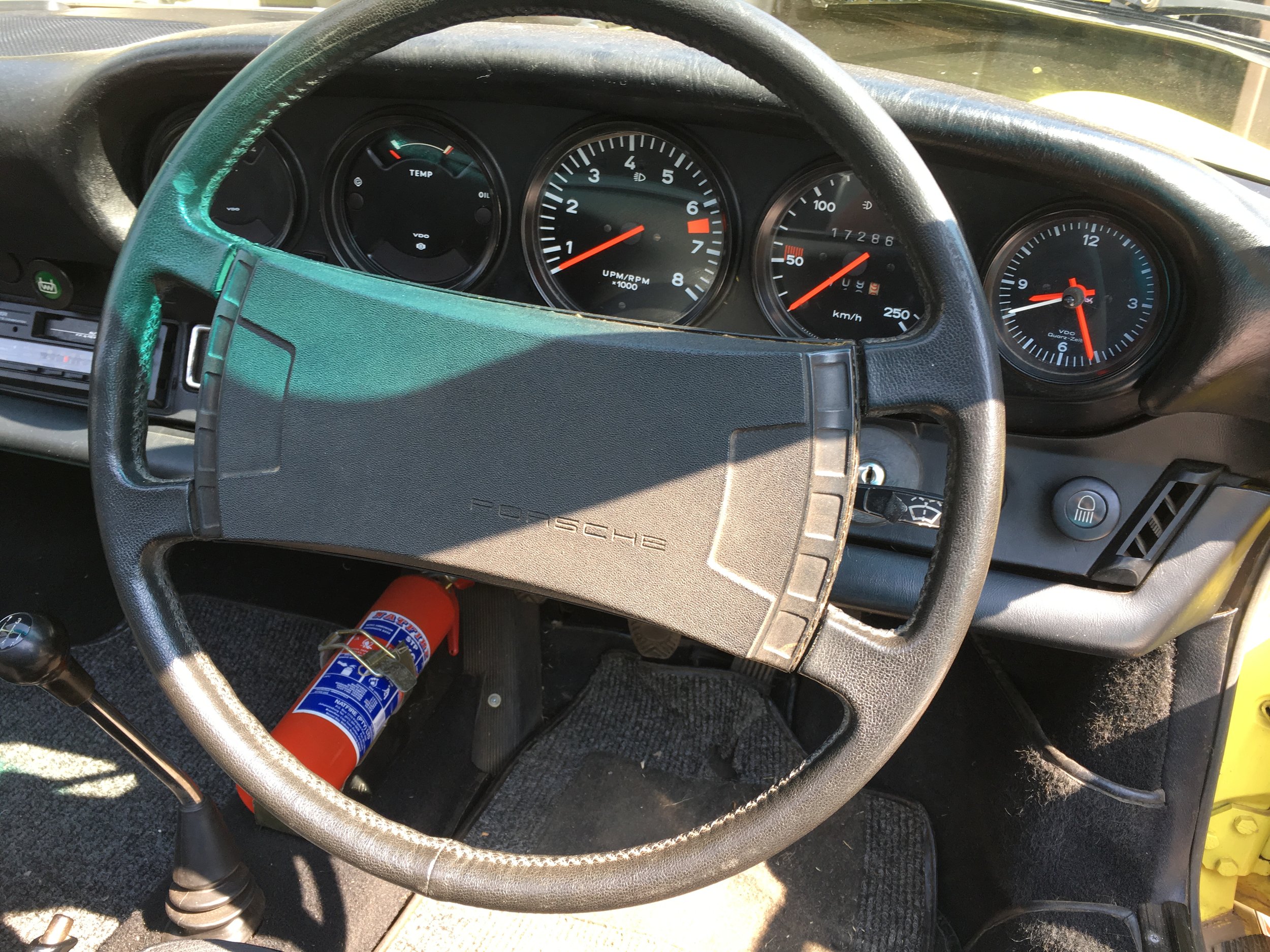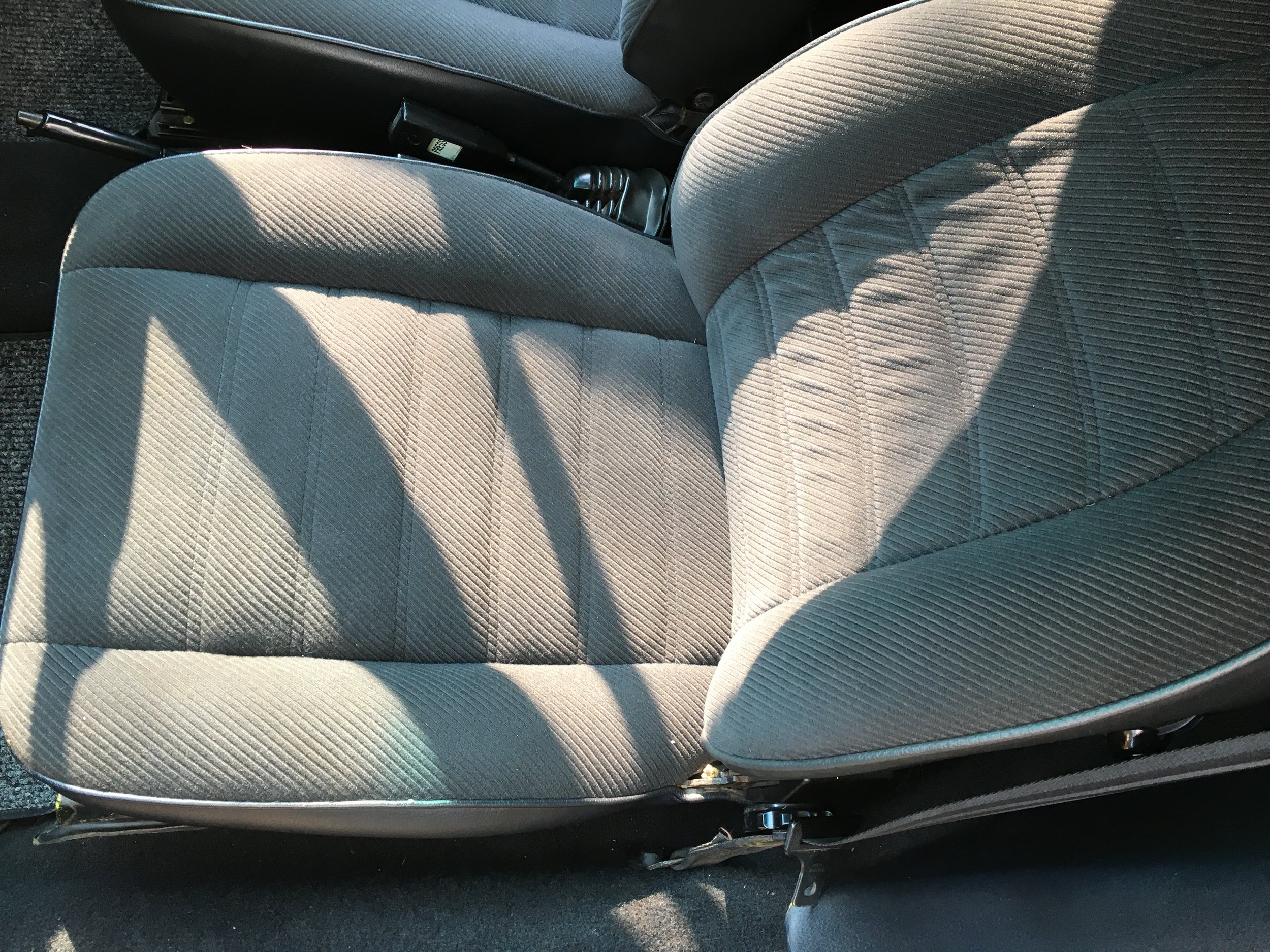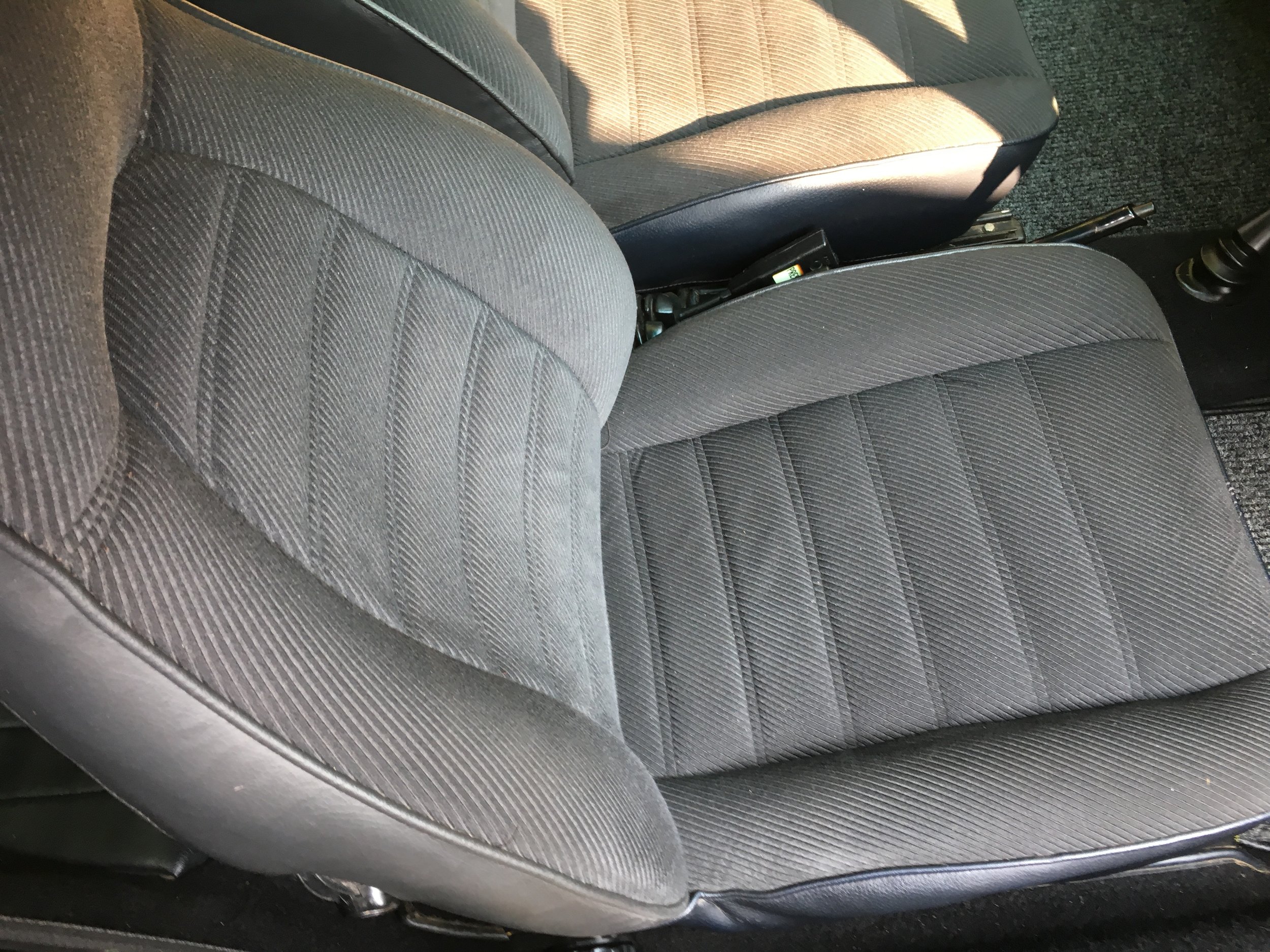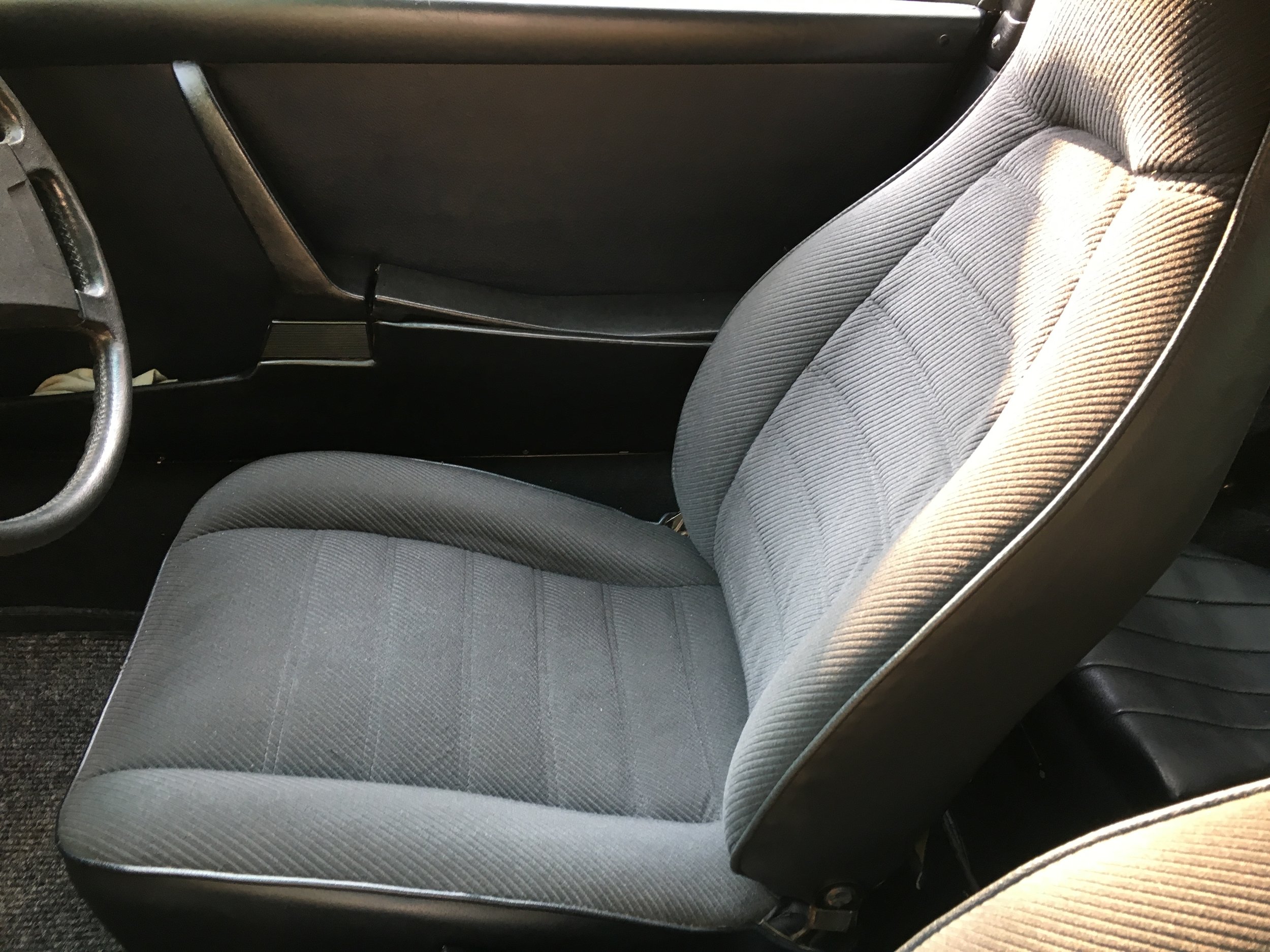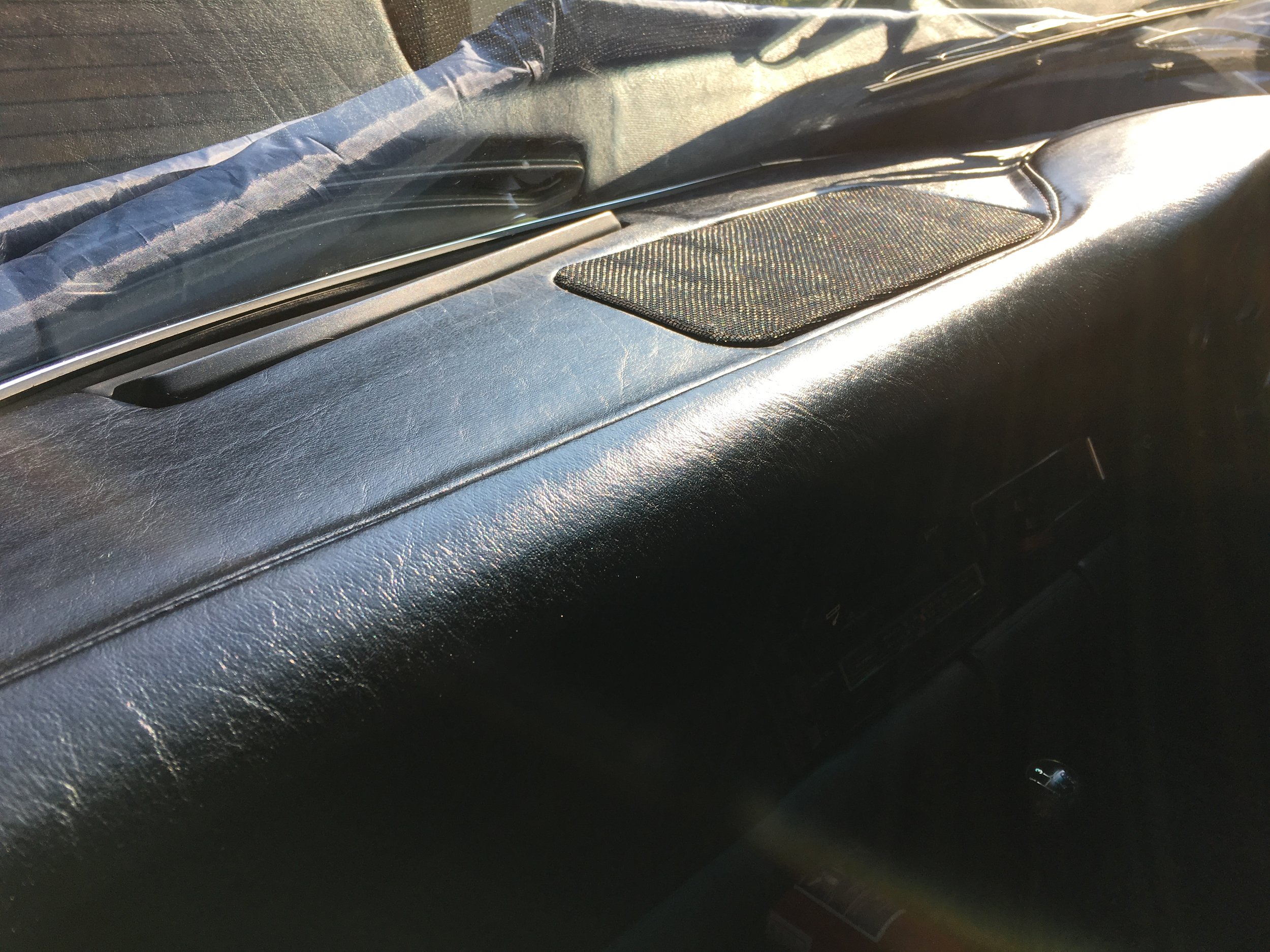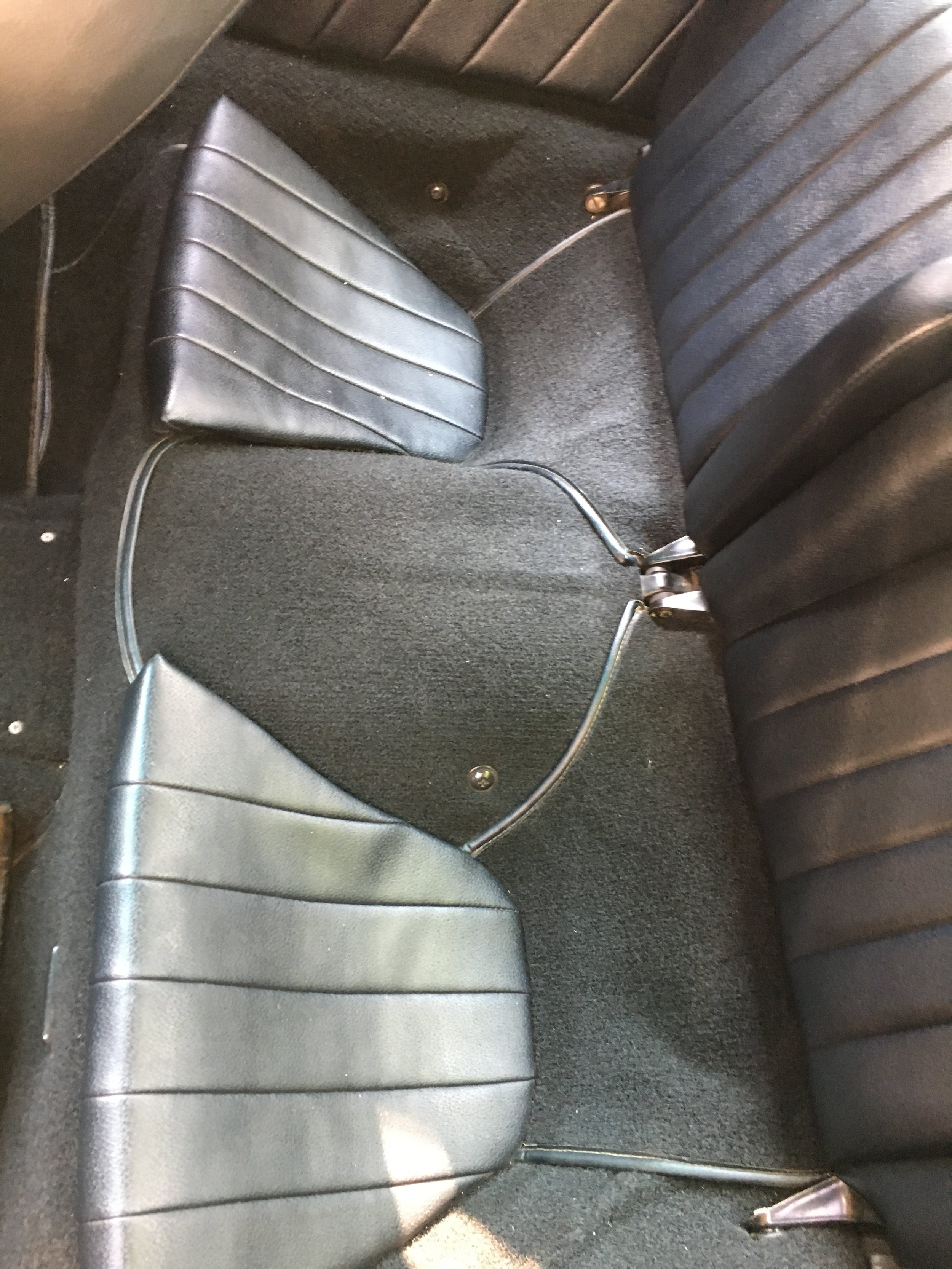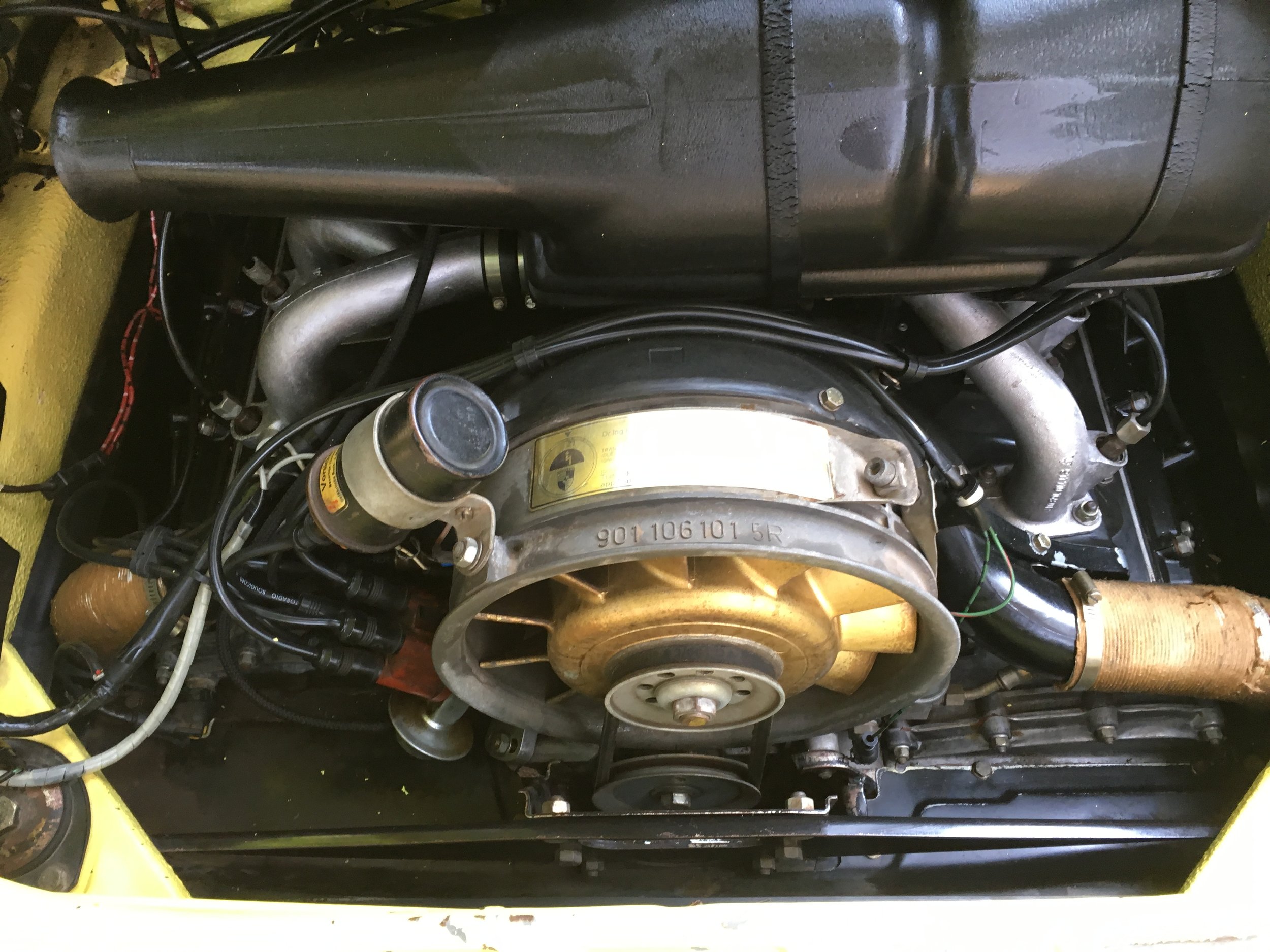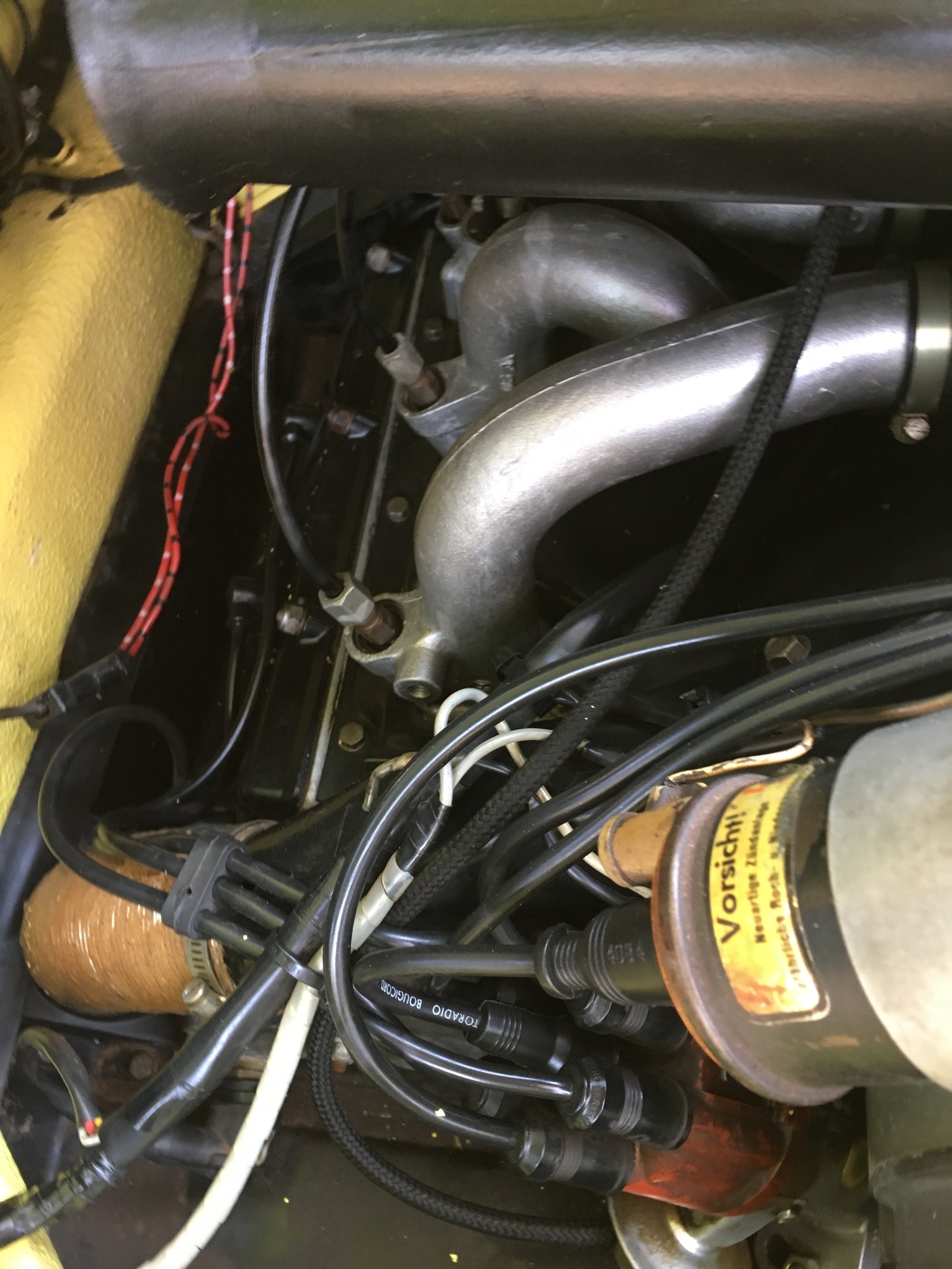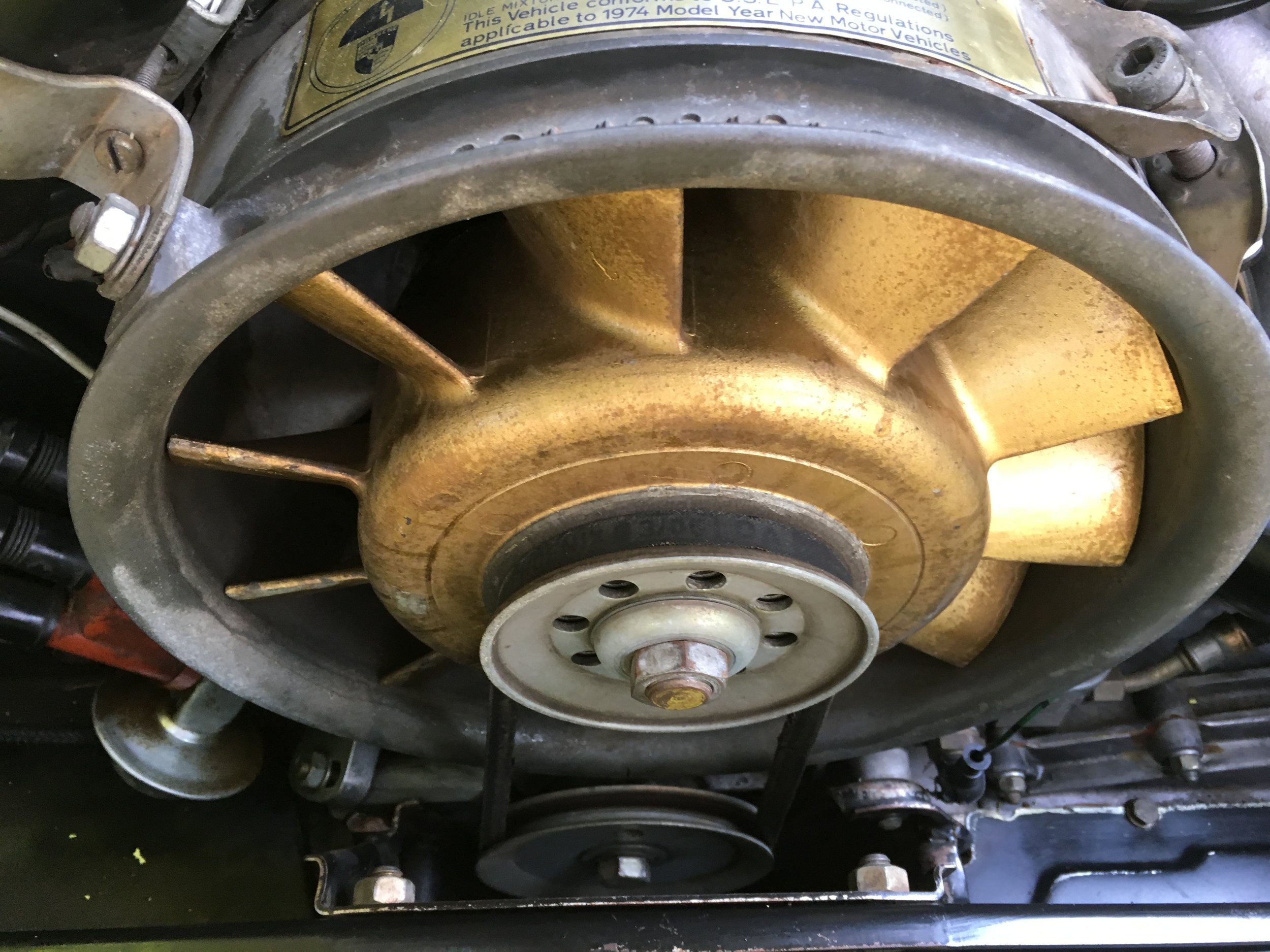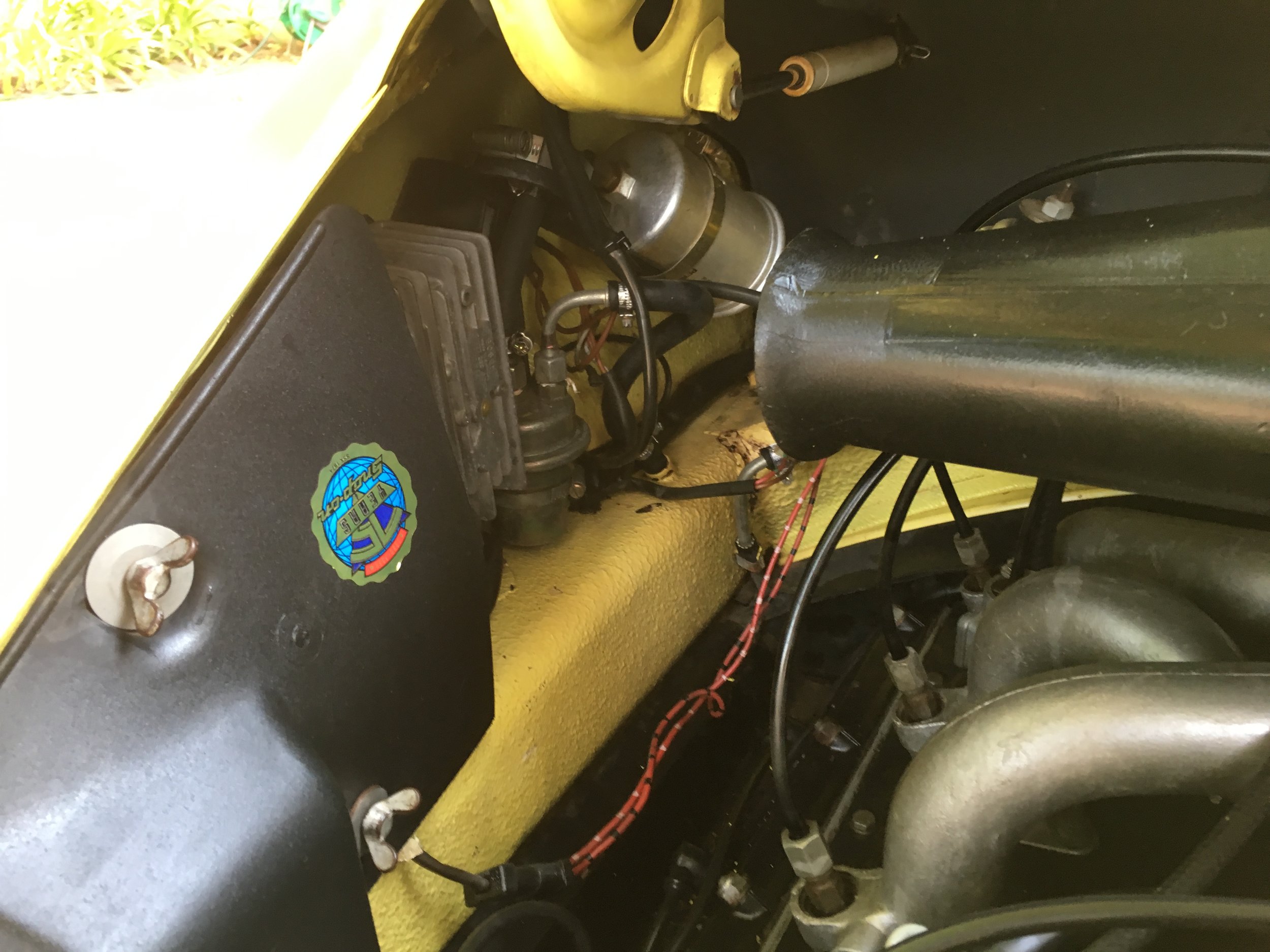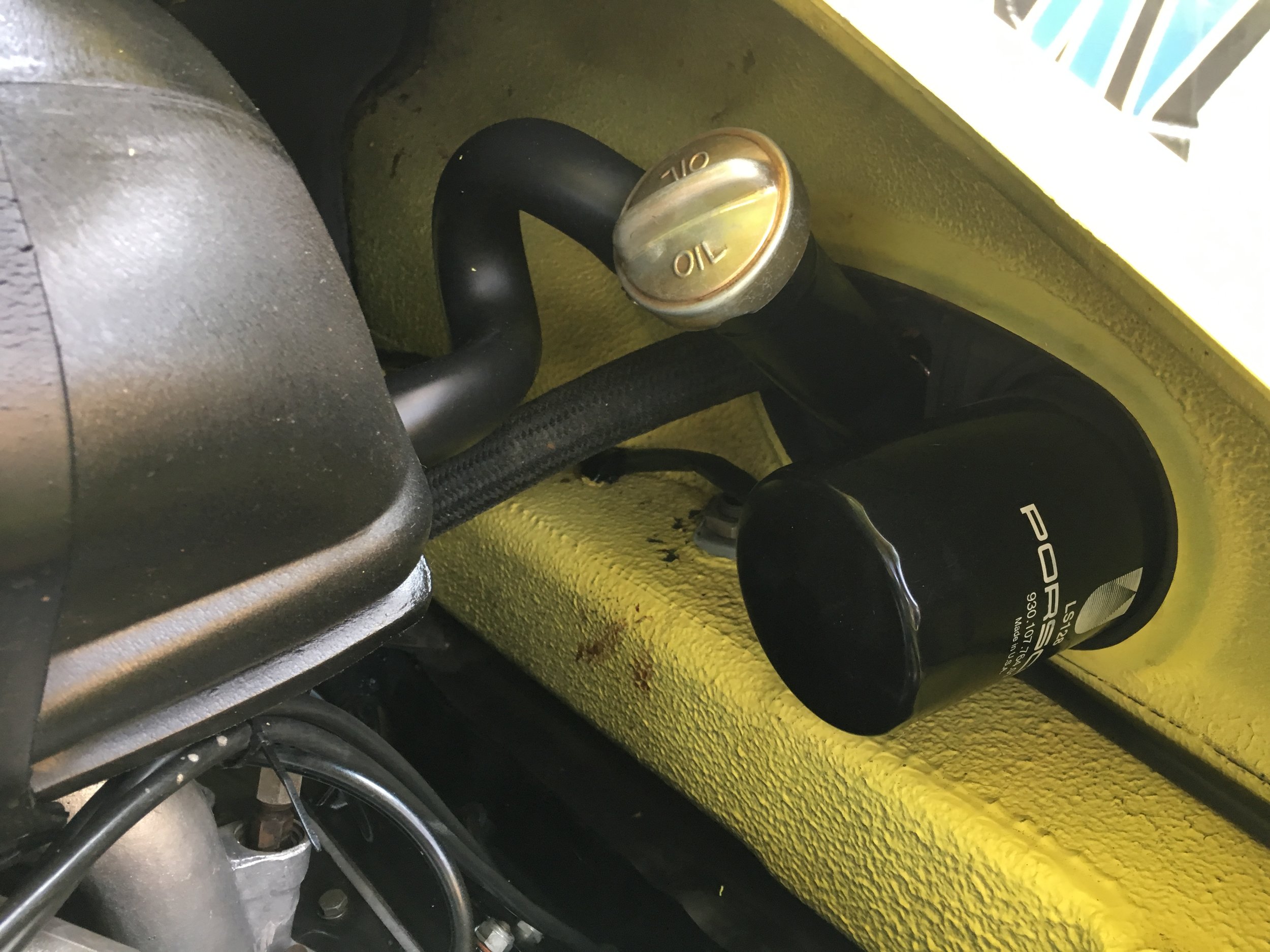 Porsche 911 Targa G-Series 2,7 liter 1974
The Porsche 911 was developed as a much more powerful, larger, more comfortable replacement for the Porsche 356. The new car made its public debut at the 1963 Frankfurt Motor Show. It was initially designated as the "Porsche 901", after its internal project number. However, Peugeot protested on the grounds that in France it had exclusive rights to car names formed by three numbers with a zero in the middle. So, instead of selling the new model with another name in France, Porsche changed the name to 911. It went on sale in 1964.
1974 was the introduction of impact bumpers to conform to low speed protection requirements of US law, these bumpers being so successfully integrated into the design that they remained unchanged for 15 years. In 1974 the engine size was increased to 2687 cc giving an increase in torque. It was available either as a coupe or a Targa.
From a driver's standpoint, the engine has the raw, visceral bark we all know and love of air-cooled 911's. Even better, the 2.7 911s cater to the driver that wants to feel their ride; no power steering or brakes. The car literally talks to you-allowing you to feel, hear and sense everything that is happening. Whether you are an aspiring 911 owner, or someone who owns a 997 and wonders about the older 911's, the '74 to '76 2.7 litre generation of this iconic sports car is worth a look
The example that we have for sale is a matching numbers totally unrestored car. The car was manufactured in Germany on the 11/7/1973 and was invoiced to South Africa on the 1/9/1973.The car is supplied with its Porsche Heritage Certificate and the Manufacture certificate.
This 2.7 litre is a three owner well maintained example with no accident history and no rust. The interior is the original Shetland Black/Blue cloth and is in pristine condition along with the carpets and the boot carpet. The first two owners were Porsche enthusiast who maintained the vehicle themselves so unfortunately the service records were not kept up to date. The first owner had the vehicle for 26 years , the second owner owned the car for 18 years.
If you're looking for one of the really great early undervalued drivers 911's this is the car for you.
Mileage: 117286km
Transmission type: Manual 4 Speed
Vehicle colour: Yellow B6V9
Interior colour: Shetland Blue Cloth 12
Number of doors: Two Doors
Convertible: Targa
Driver side: Right Hand Side
Fuel: Petrol
Motor size (CC): 2, 7 litre
Owner's Manual: Yes
Service History: No
Price: Sold