McLaren Honda MP4-4 (Alain Prost – 1988 ) in Red and White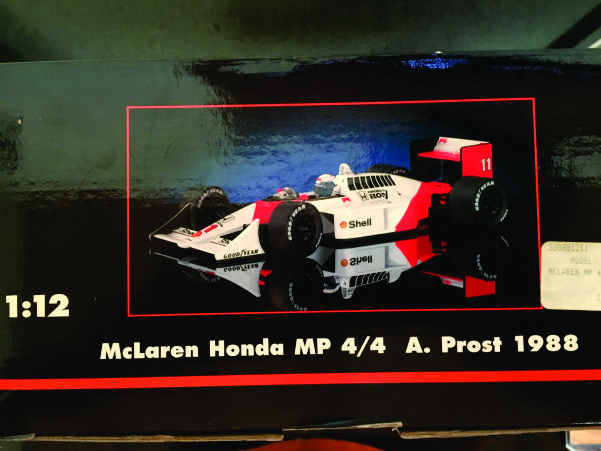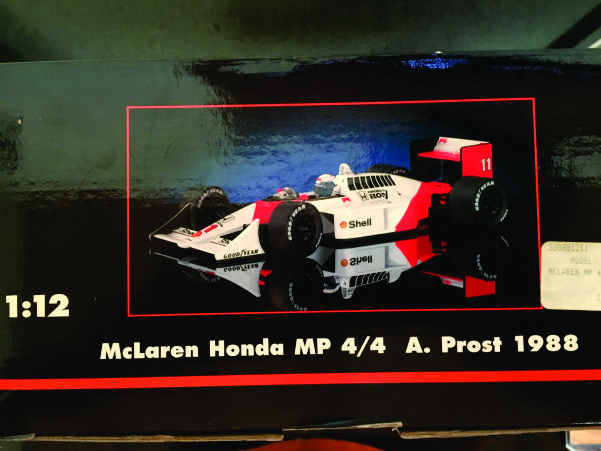 McLaren Honda MP4-4 (Alain Prost – 1988 ) in Red and White
(1:12 scale by MINICHAMPS : 530881211)
Price: R 7,500.00
The McLaren MP4/4 was a highly successful Formula 1 car that competed in the 1988 Formula One season. It was designed by American engineer Steve Michols, with assistance from the team's Technical Director Gordon Murray. Nichols and Murray based the design on the flowline Brabham BT55, designed by Murray for the 1986 season when Murray was chief designer at Brabham. It is one of the most dominant Formula One cars ever built, winning all but one race and claiming all but one pole position in the 1988 season.
The model car is Brand New. The Perspex display cabinet is included in the Price.
This is a very rare and collectible model for all McLaren , Alain Prost or F1 Fans.