Honda CX500 Turbo 1982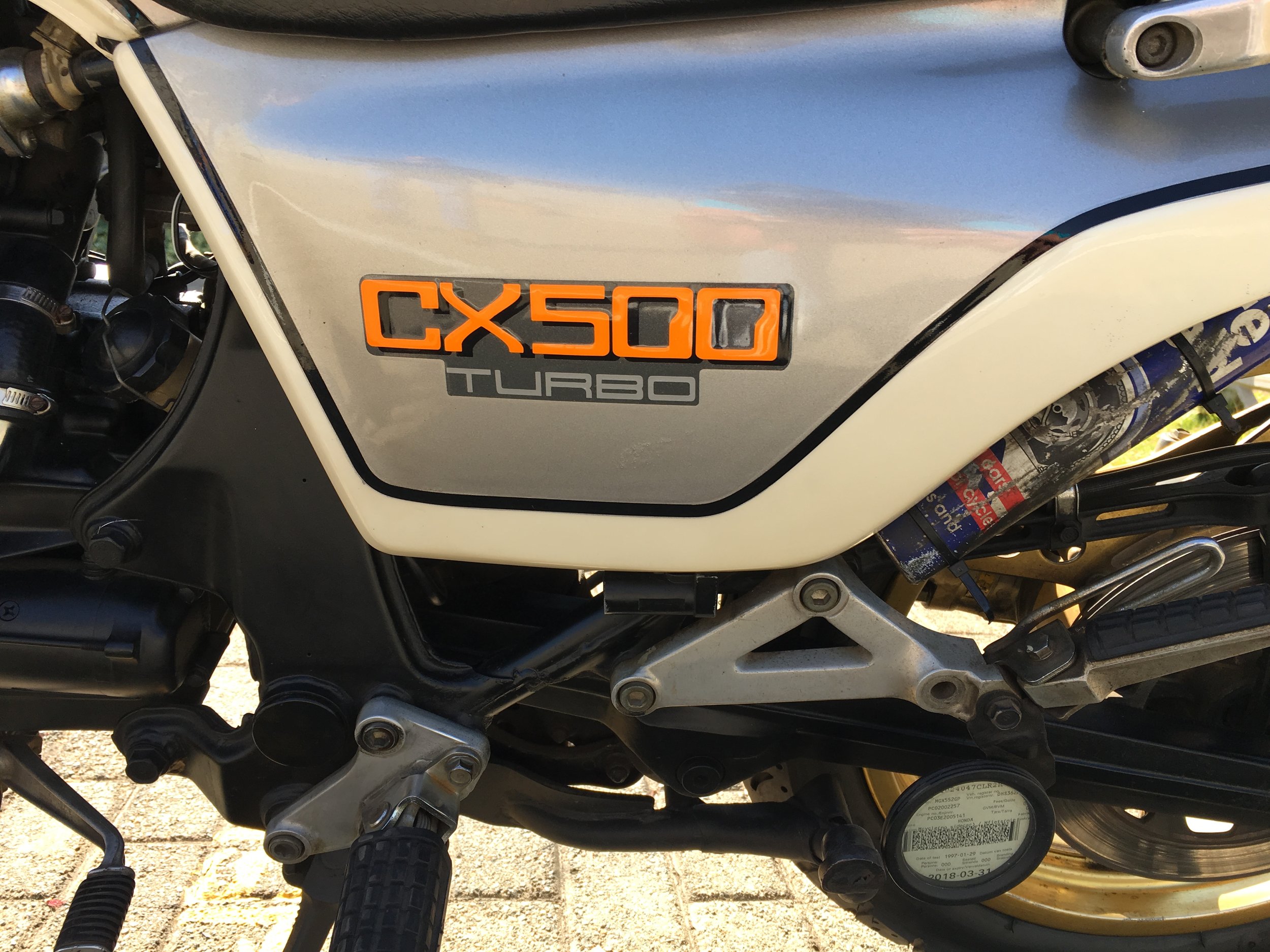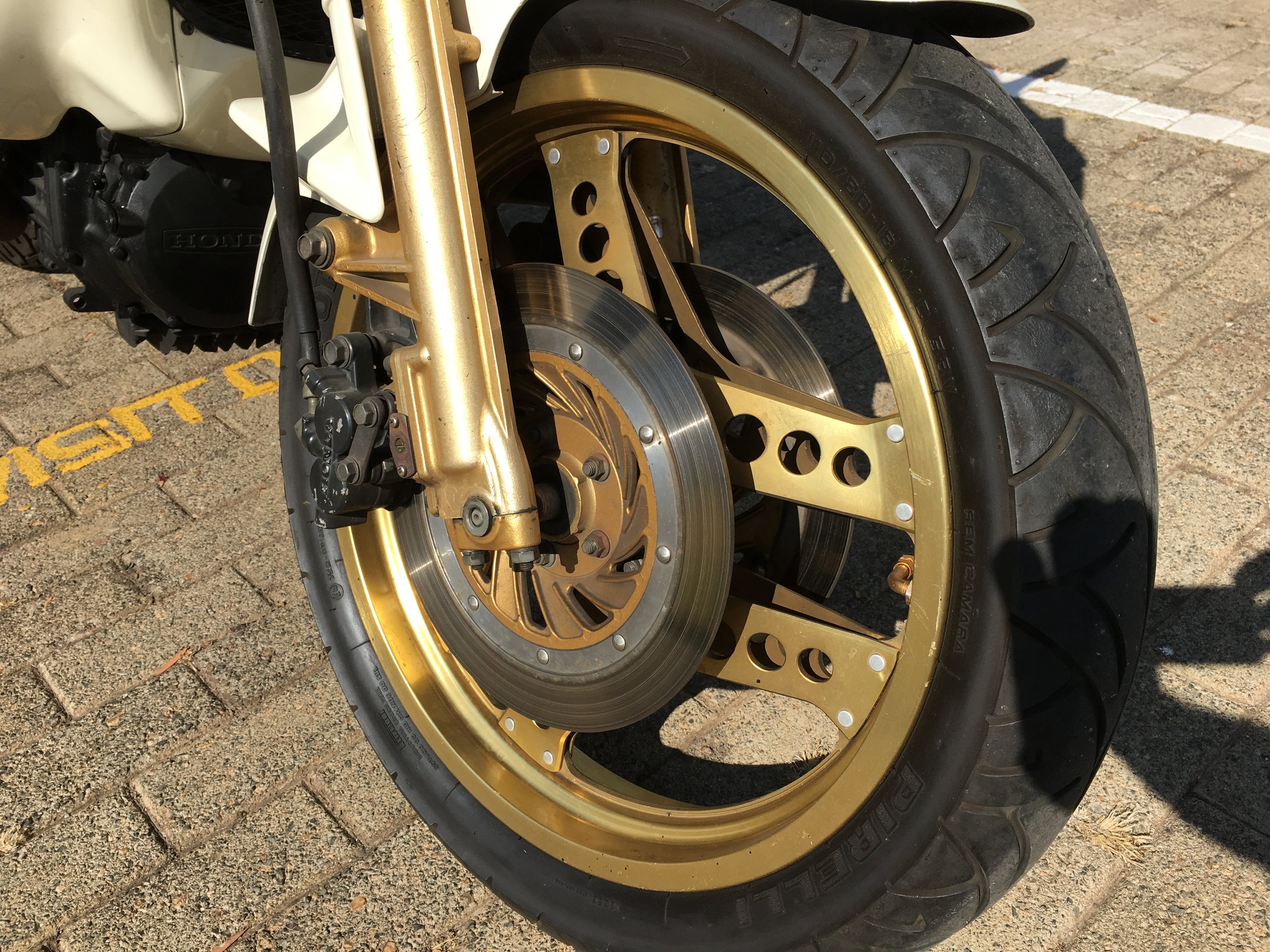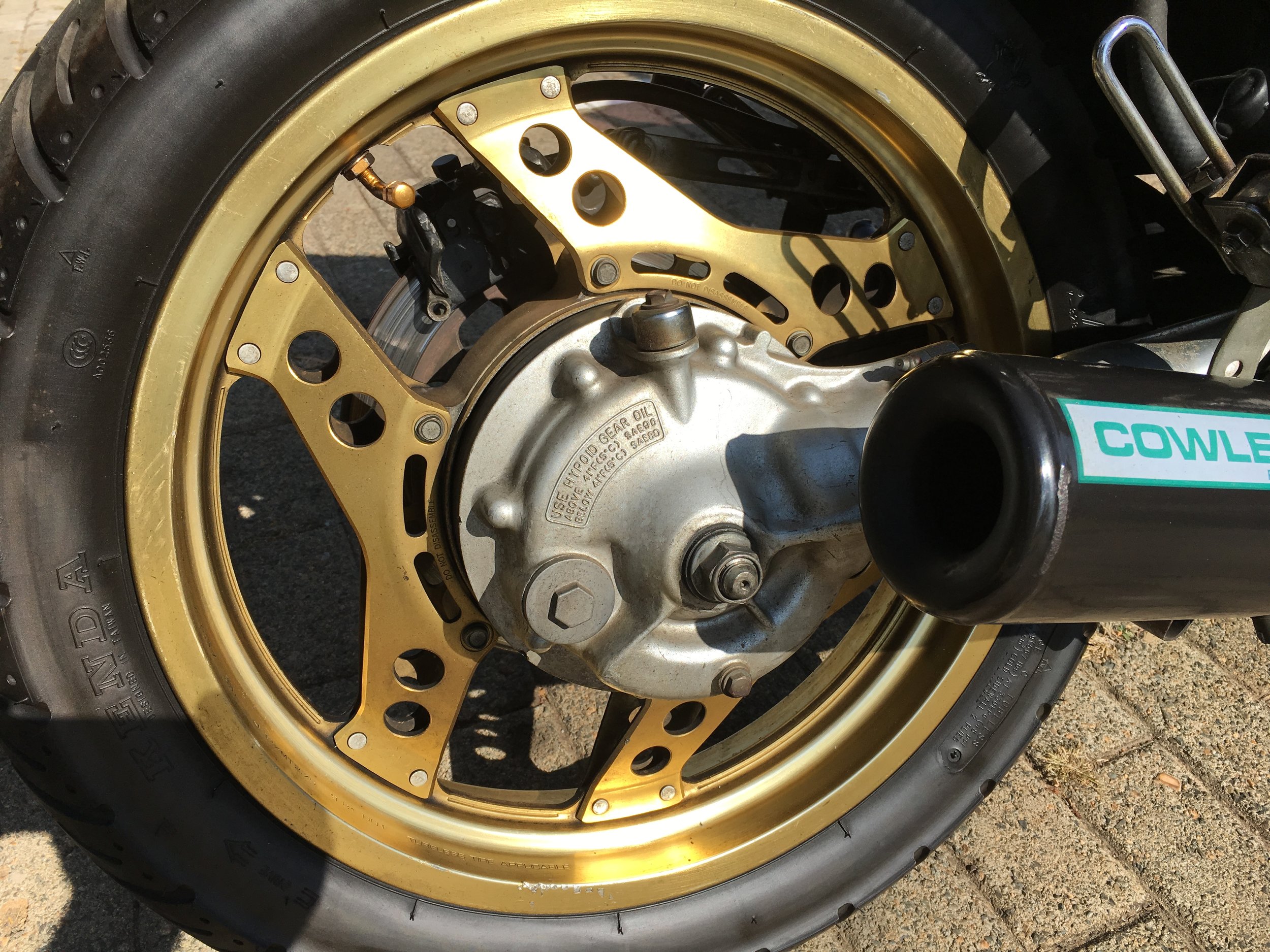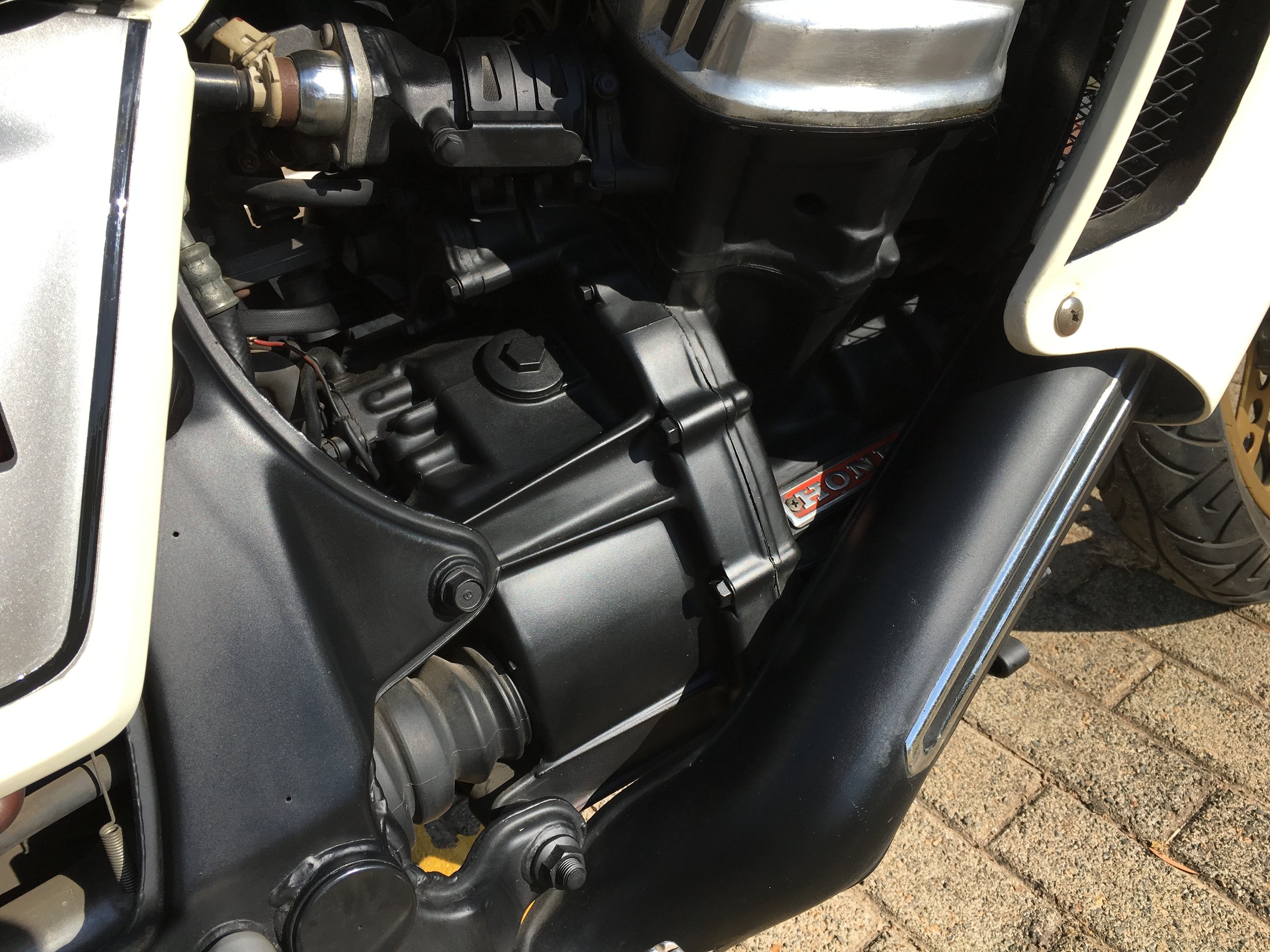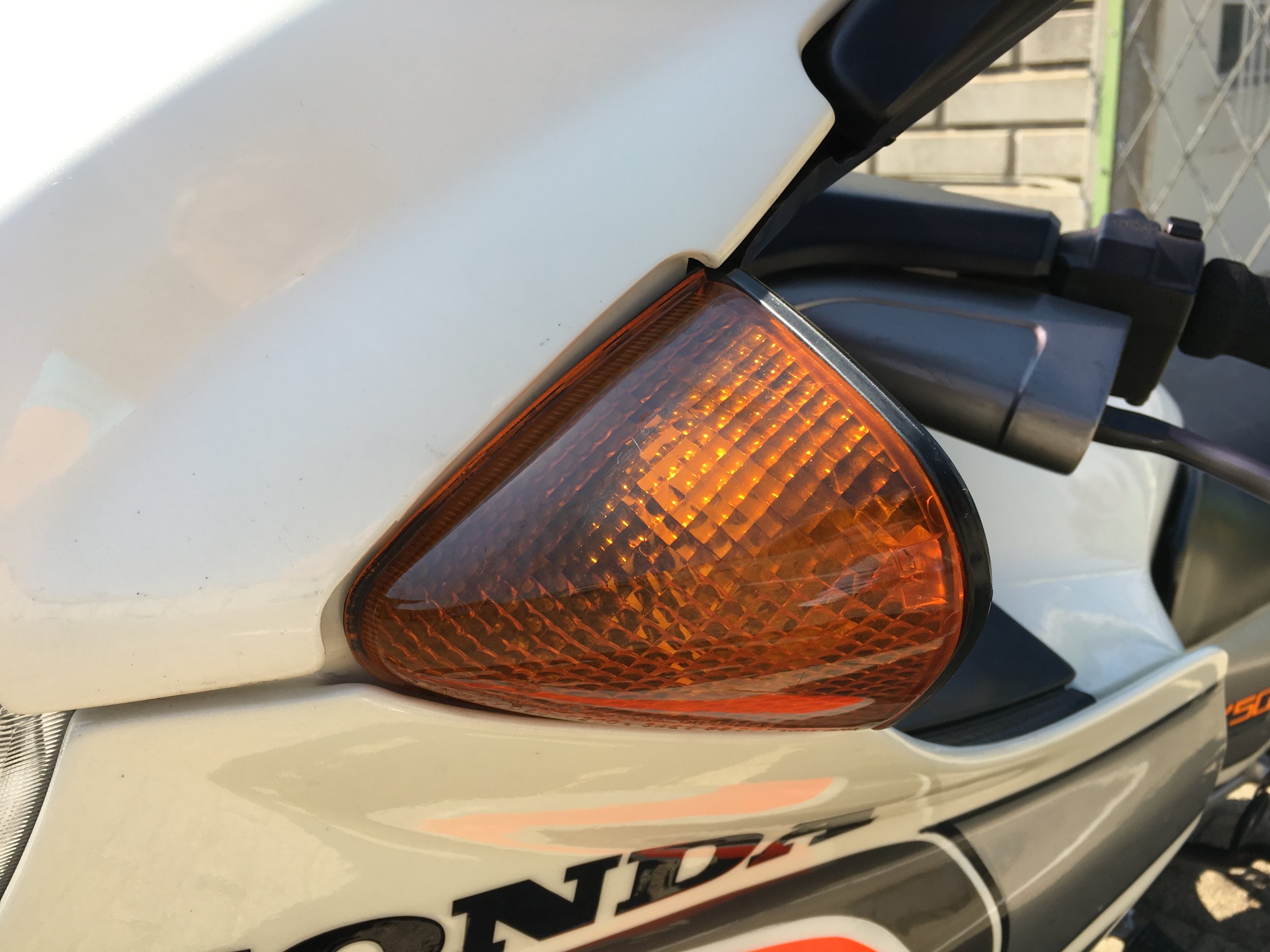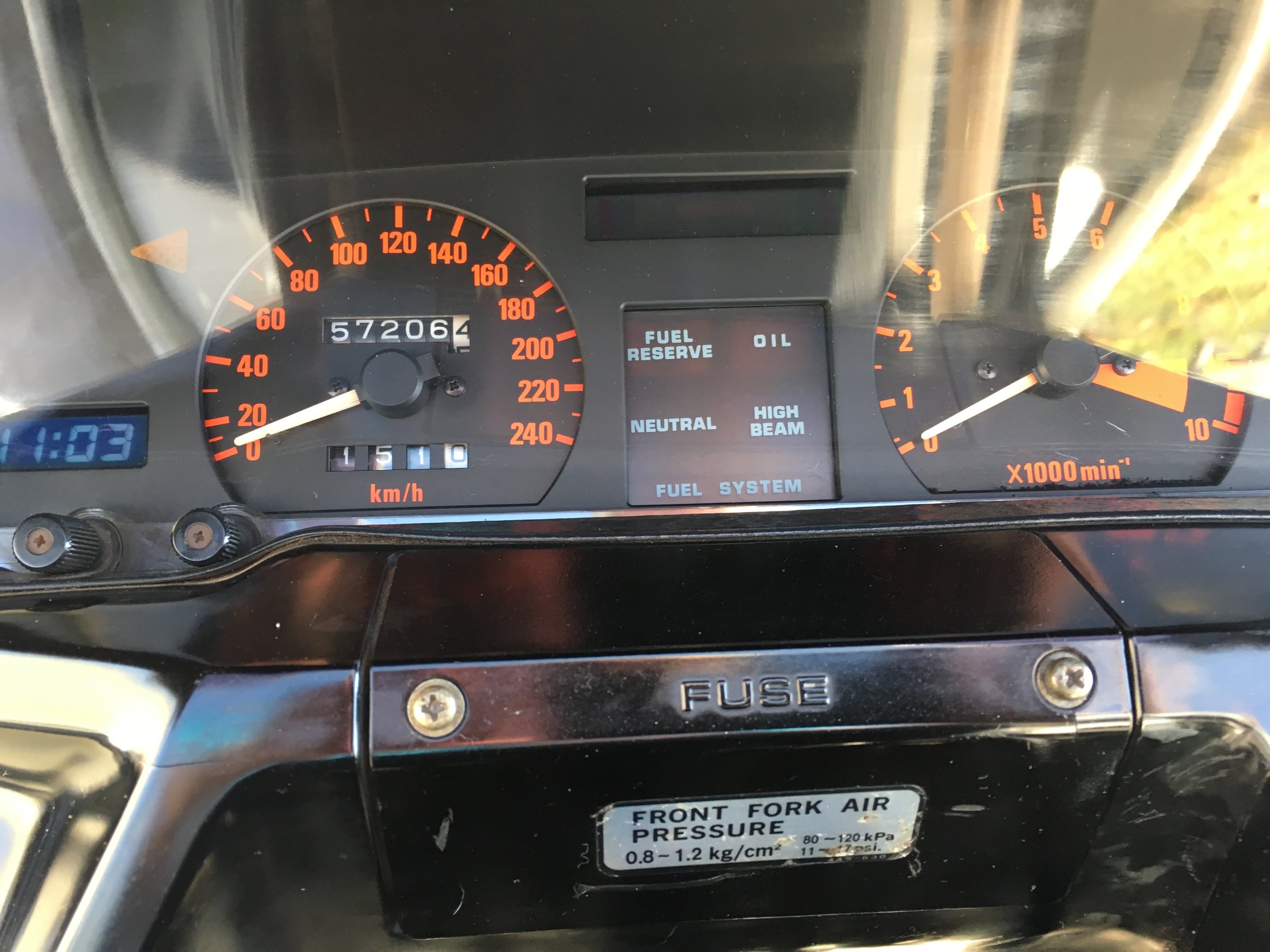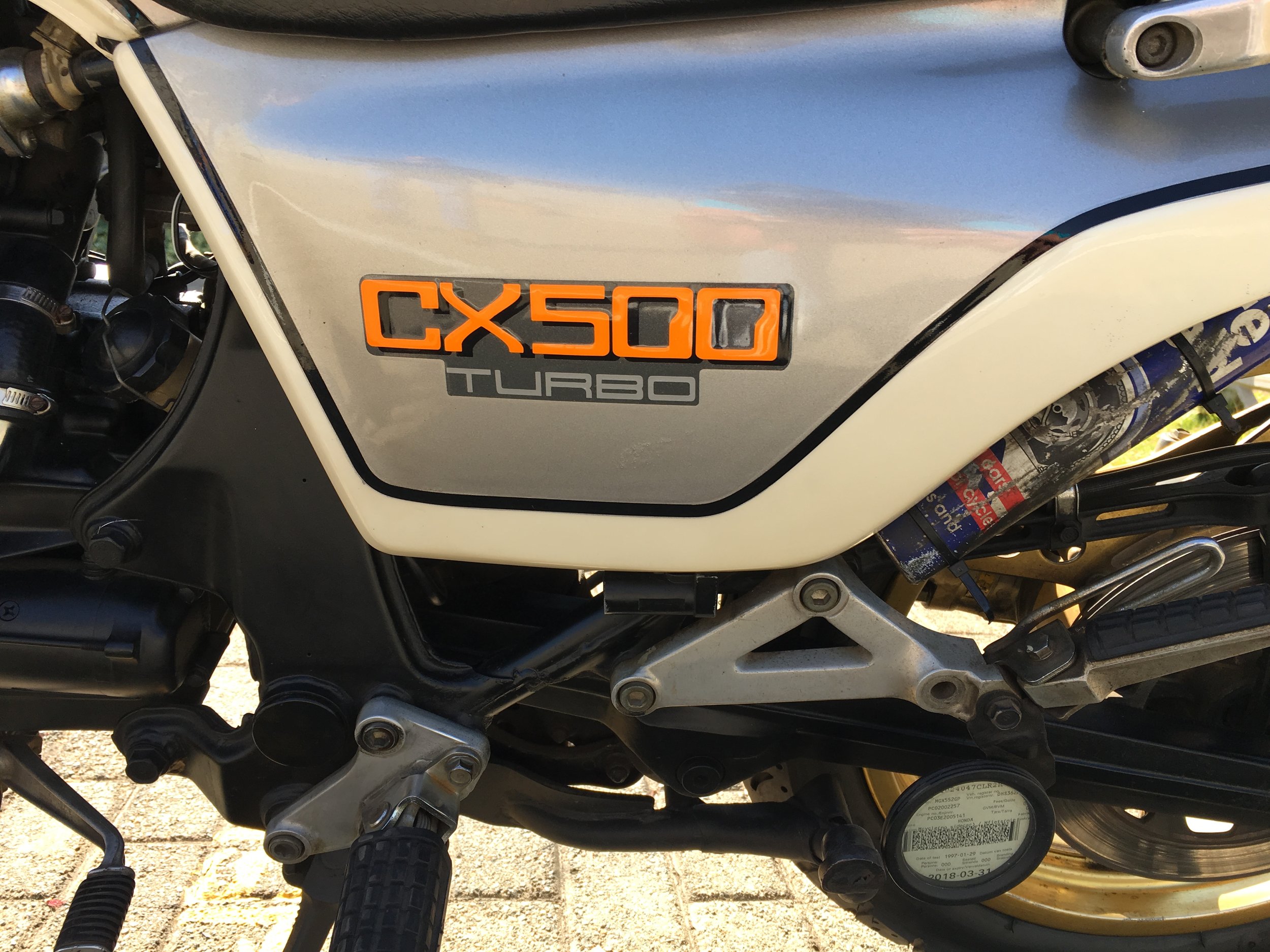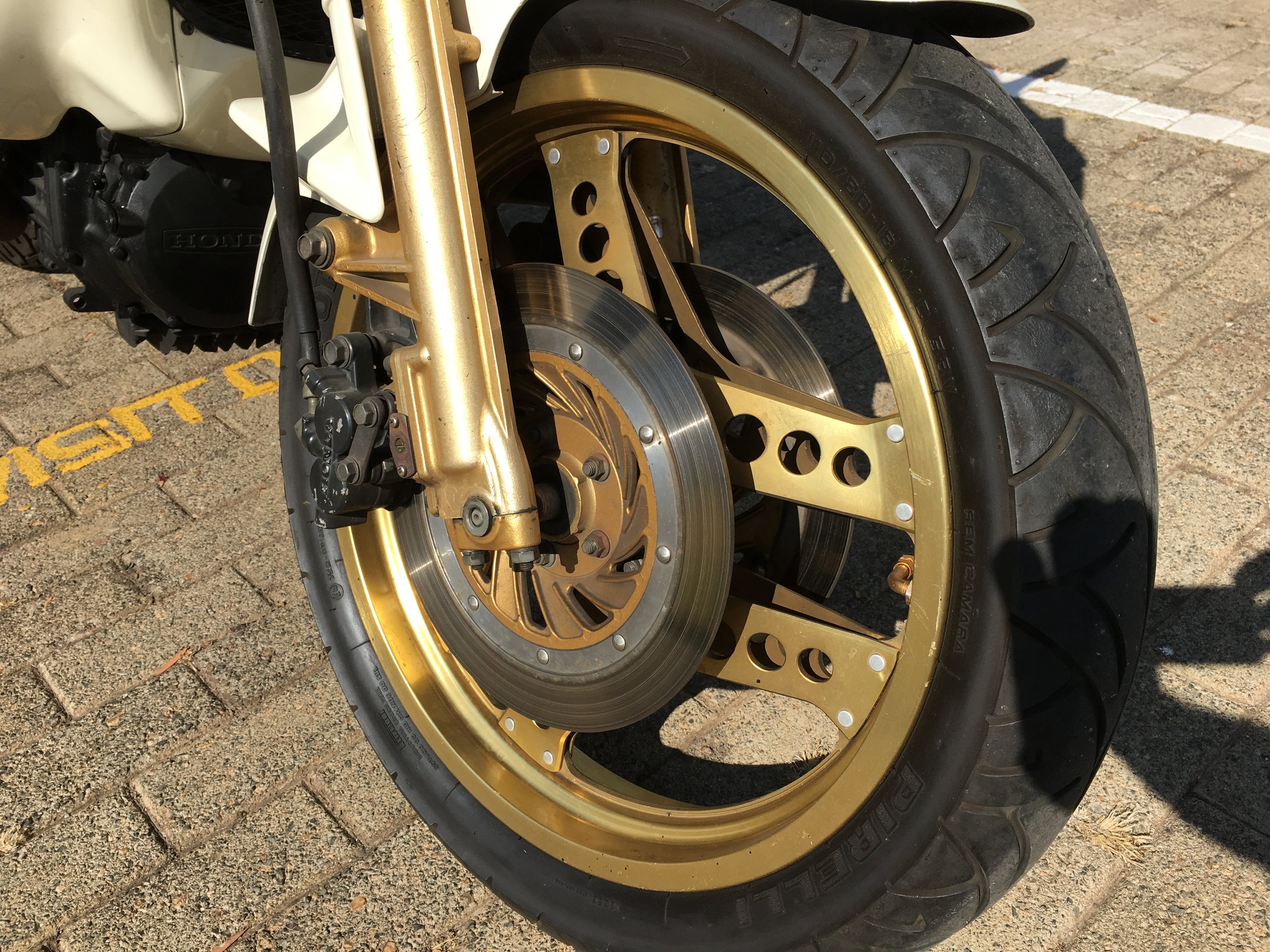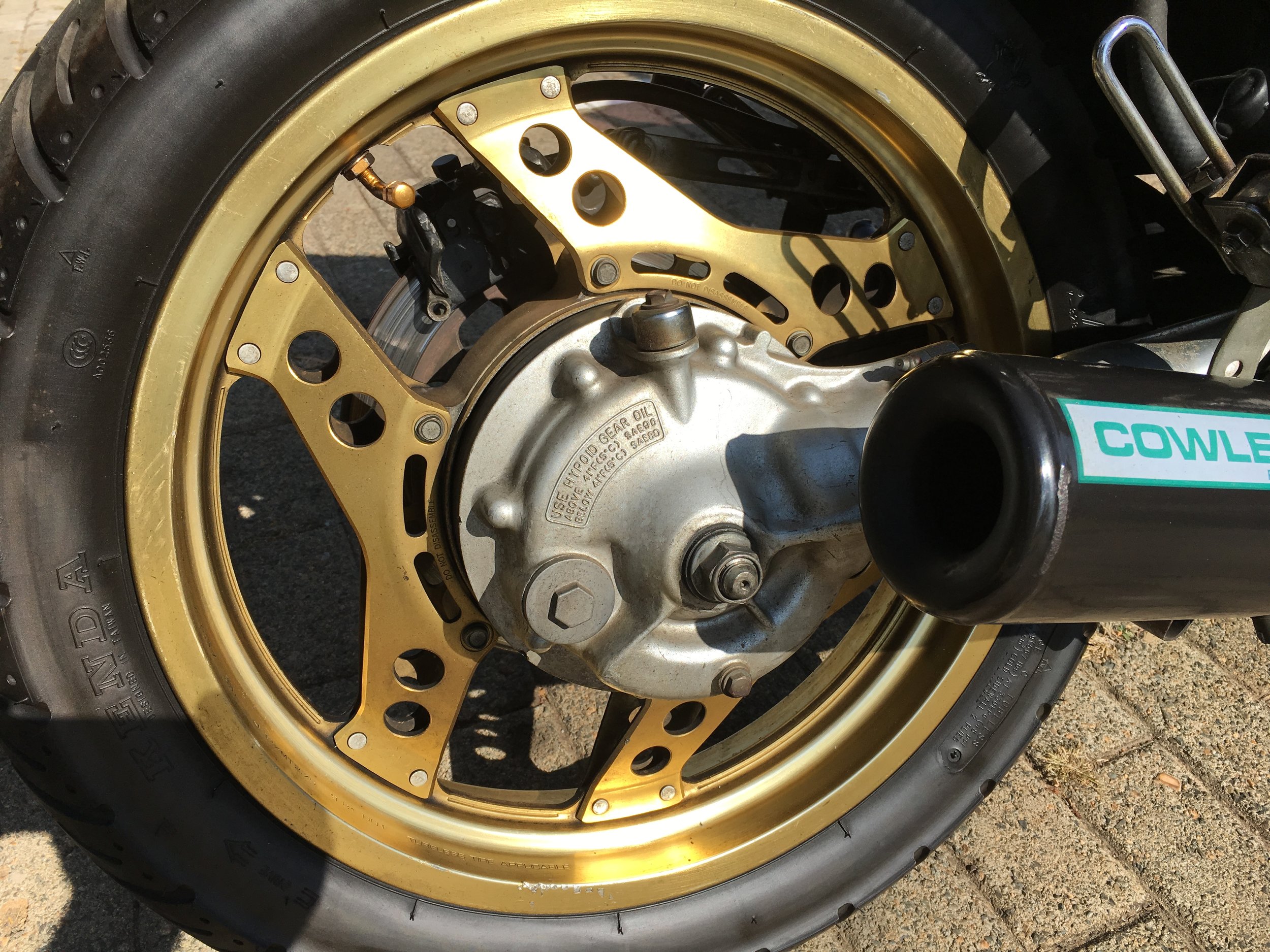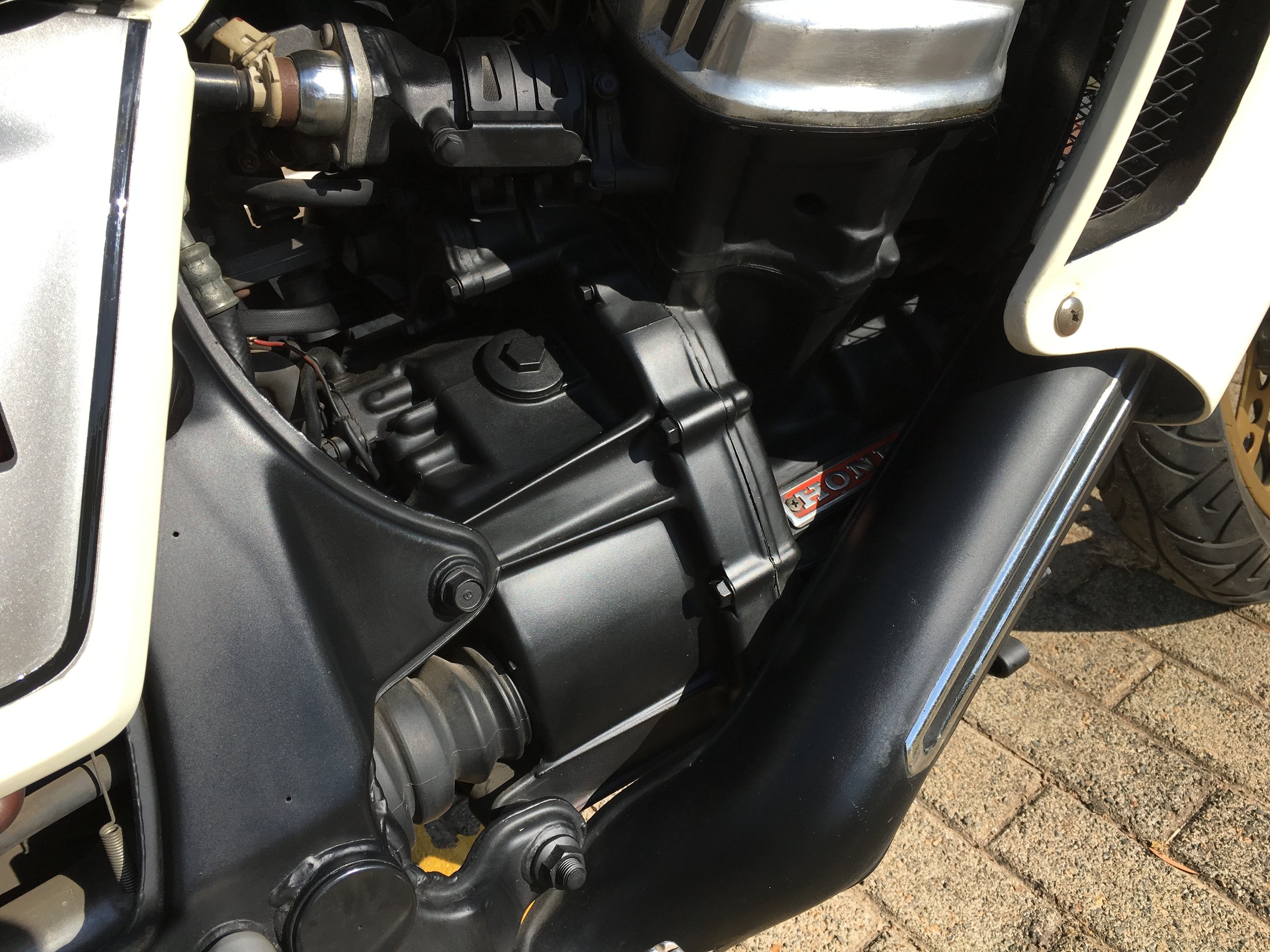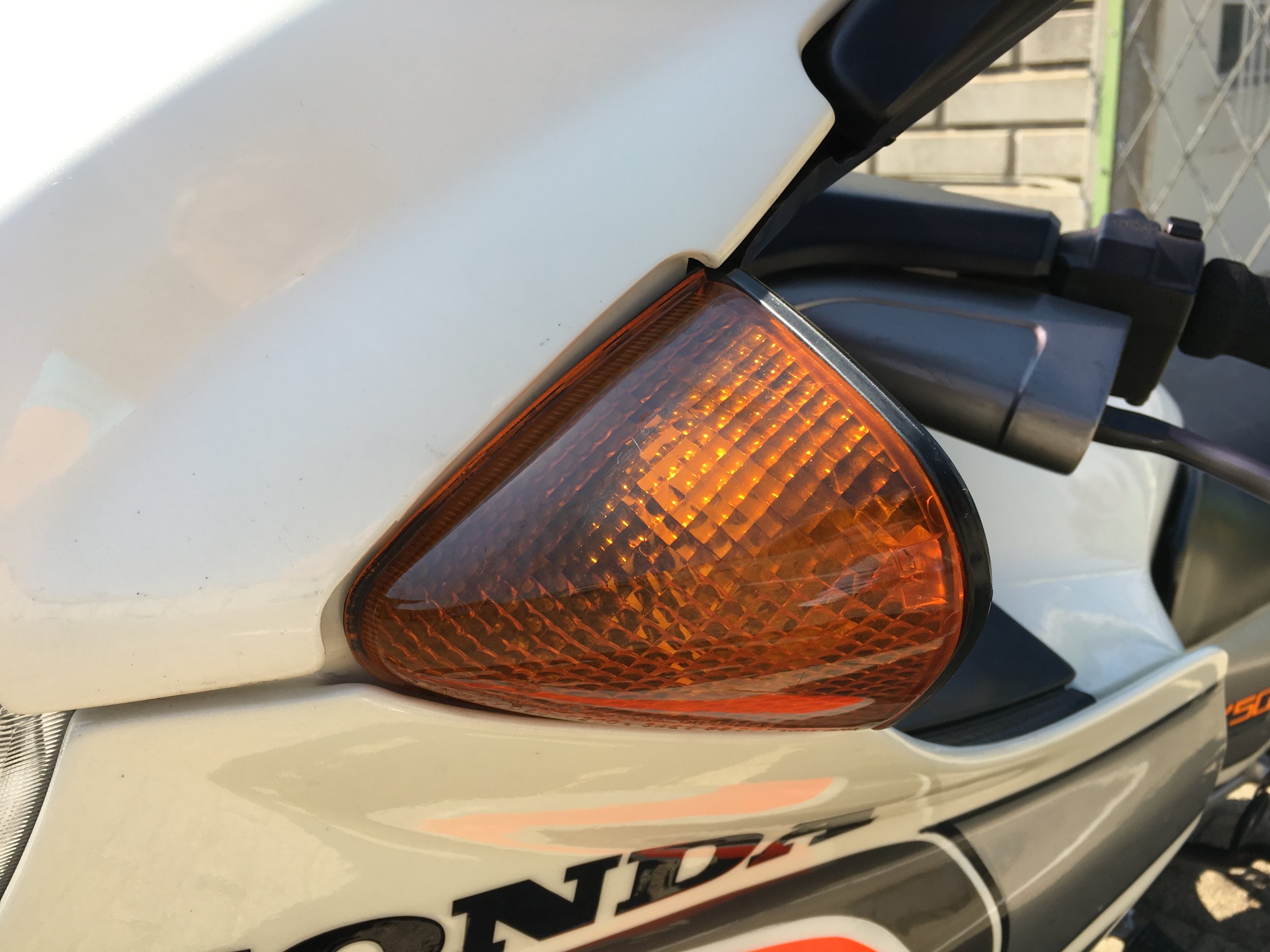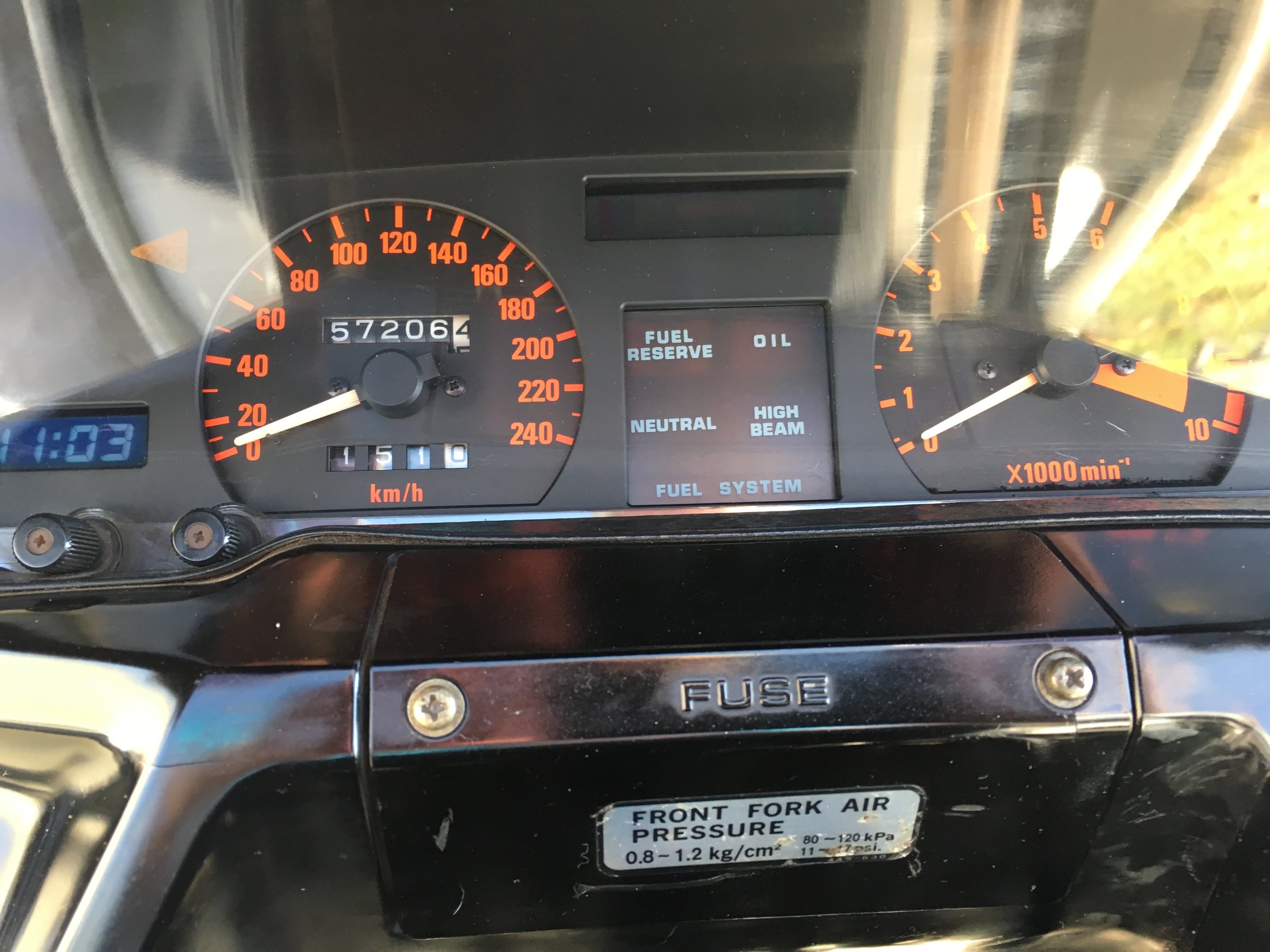 Honda CX500 Turbo 1982
SOLD
The decade of Back To The Future, Knight Rider, Michael Jackson, Culture Club, Madonna, big hair, vivid colours and digital watches. As a motorcyclist and fan of 1980s motorcycles, I'm most interested in the years '82-'84. Why? Because it was the turbocharged era!.
In 1982 Honda released the CX500TC, the world's first turbo-charged production motorcycle. Based on the successful CX500 released in 1978 Honda was making a real technical statement, proving that if anybody could produce a usable turbo-charged motorcycle with a V-twin pushrod engine, they could. There had been limited-run turbo bikes in the past but not a mass-produced model.
The bike itself had a many differences to the old CX500, a strengthened frame, improved brakes, Pro-Link rear suspension and TRAC (Torque Reactive Anti-dive Control) forks, the bike also got upgraded with digital ignition and not to mention the Comstar wheels. It also sported a half fairing which protected the rider and gave the bike a futuristic appearance to match its technological cutting edge.
The CX500 was produced for one year only with a total of 5400 units produced for the whole world making this bike an extremely rare and collectible bike today.
The bike we have for sale is a two owner bike, the present owner bought the bike second hand in 1989 from Honda Centre in Trump Street Johannesburg. We have the original Invoice of the purchase. The bike has been professionally resprayed and the seat has been recovered, everything else about this beautiful machine is all original.
The bike has covered a mere 57000km in its life and purrs like the first day it was ridden. The bike is licenced and registered on the road.
Despite all of this there is no denying the coolness of a factory turbocharged motorcycle with, of course, the words TURBOCHARGED prominently inscribed on the bodywork..
Mileage :57206KM
Transmission type :5 Speed Shaft
Vehicle colour :White
Fuel :Petrol
Air Cooled :Yes
Moto size (CC): :500cc
Electric Start :Yes
Kick Start :No
Cylinders :V-Twin
Owner's Manual :No
Service History :Partial
SOLD