Birkin Lotus 7 1985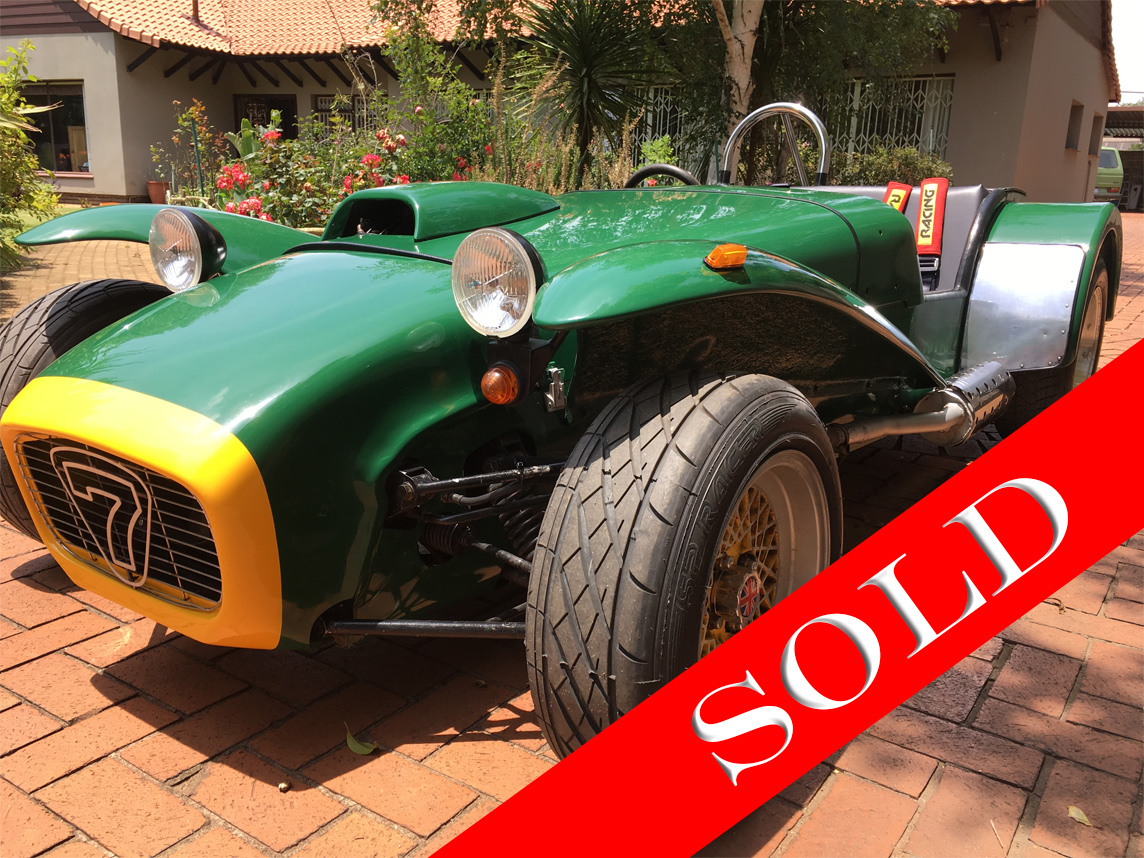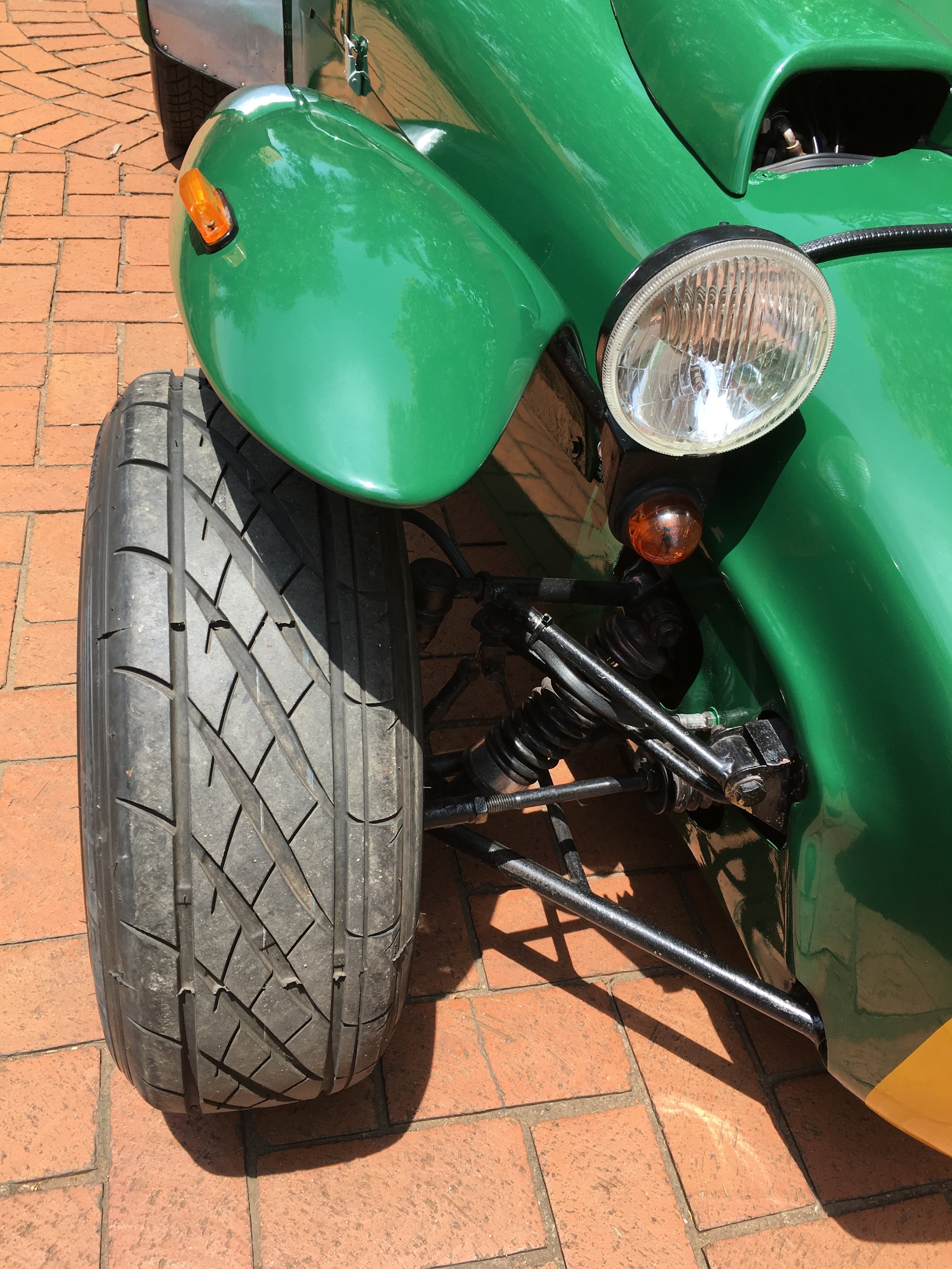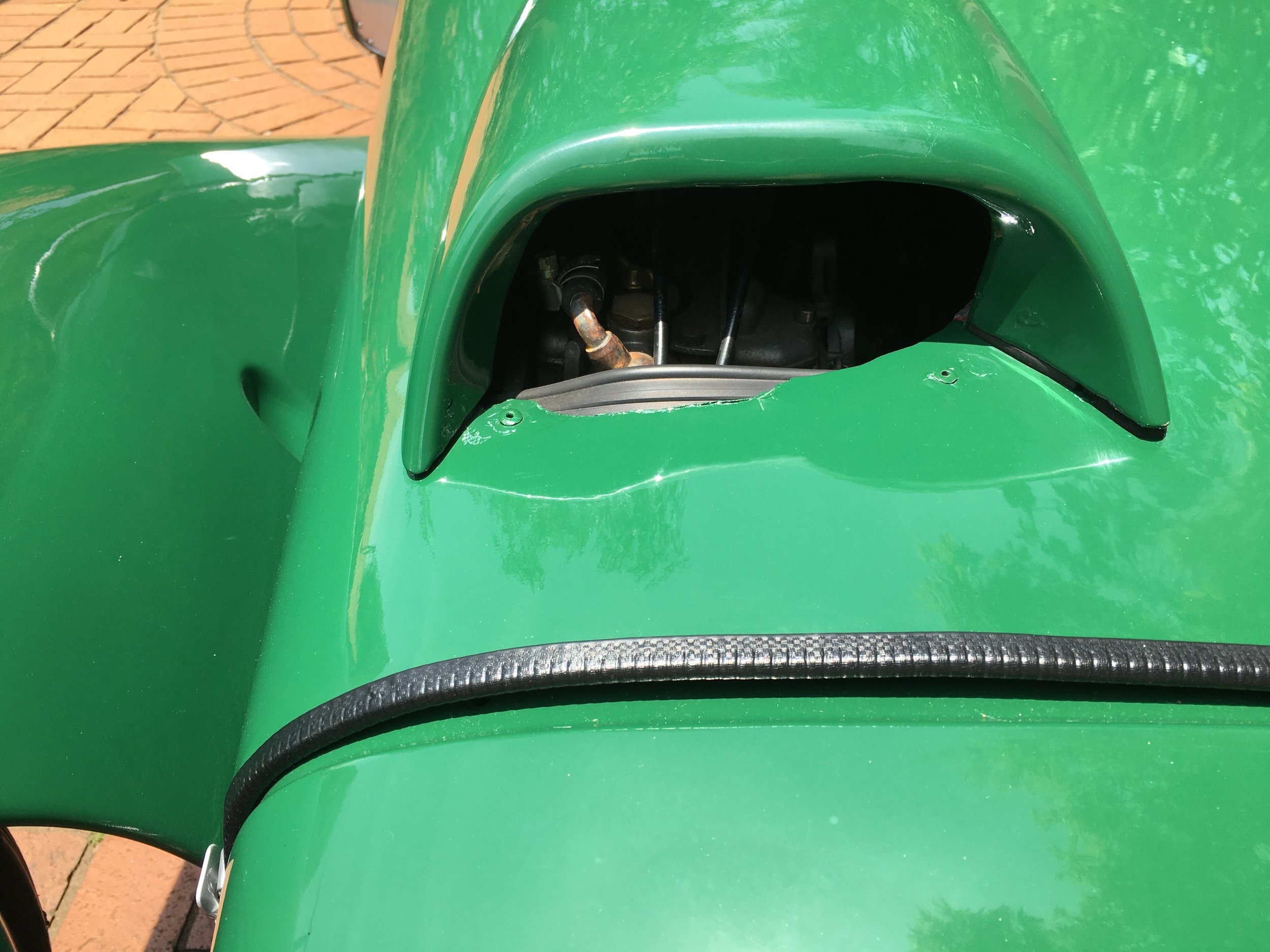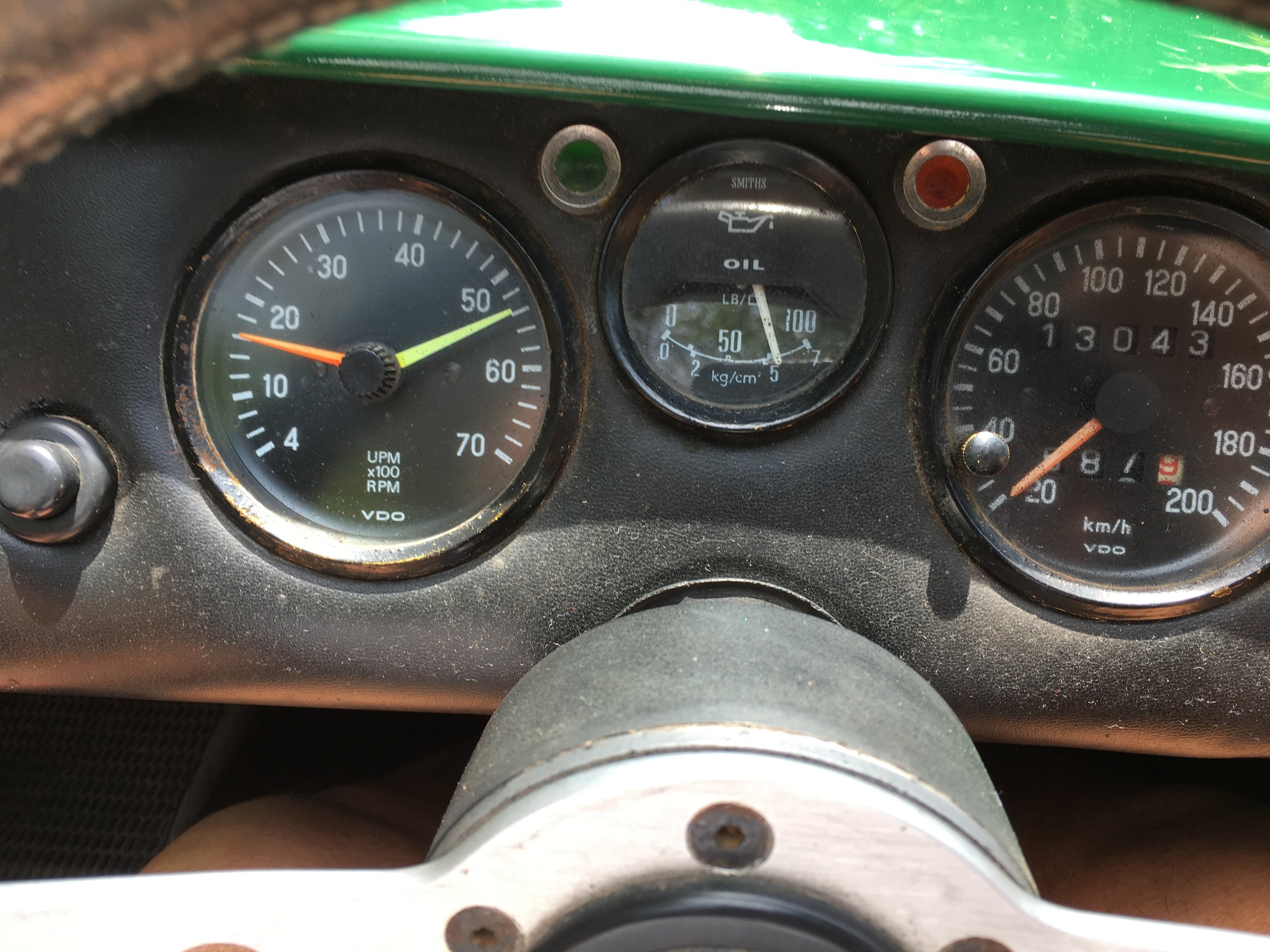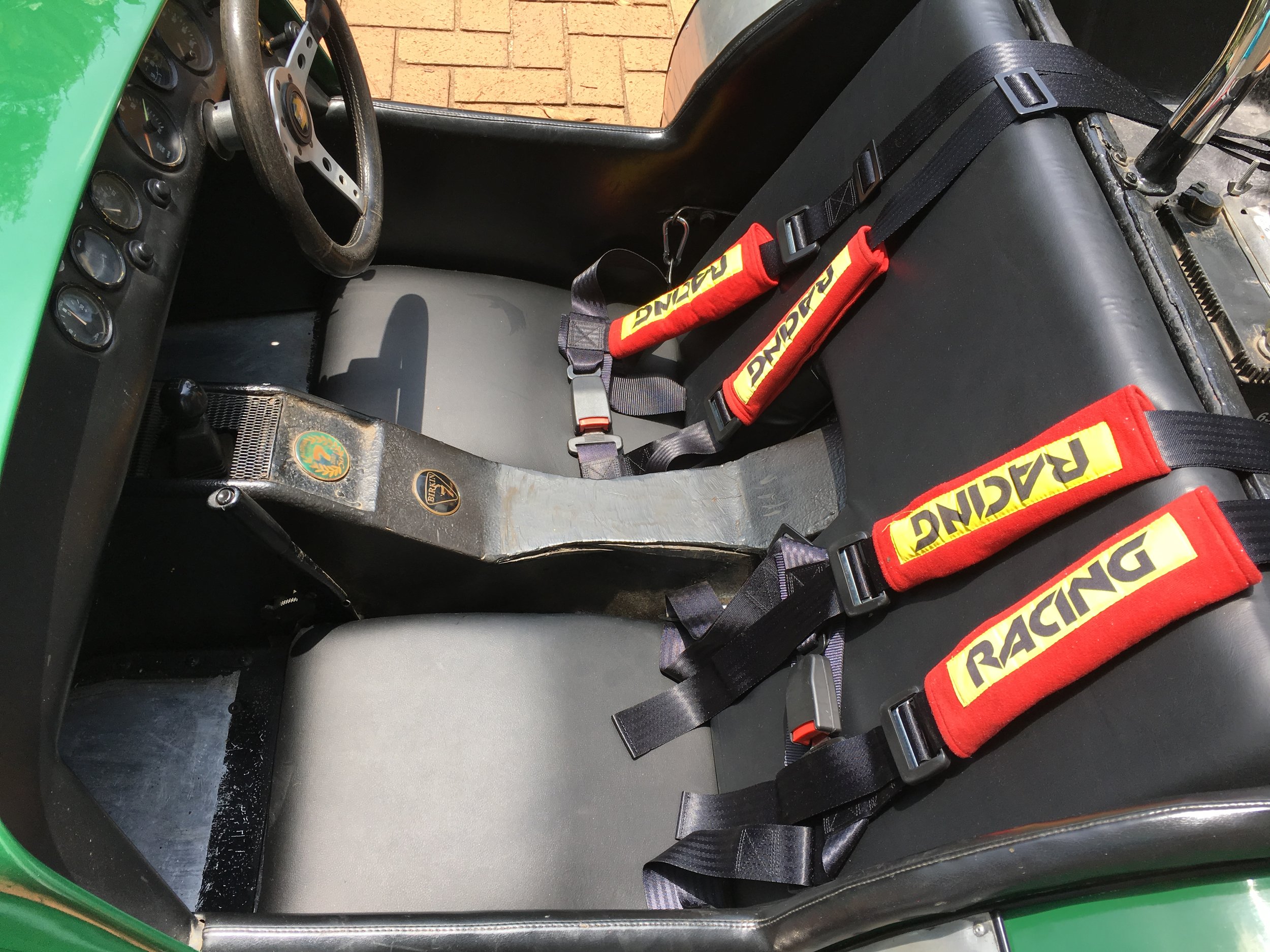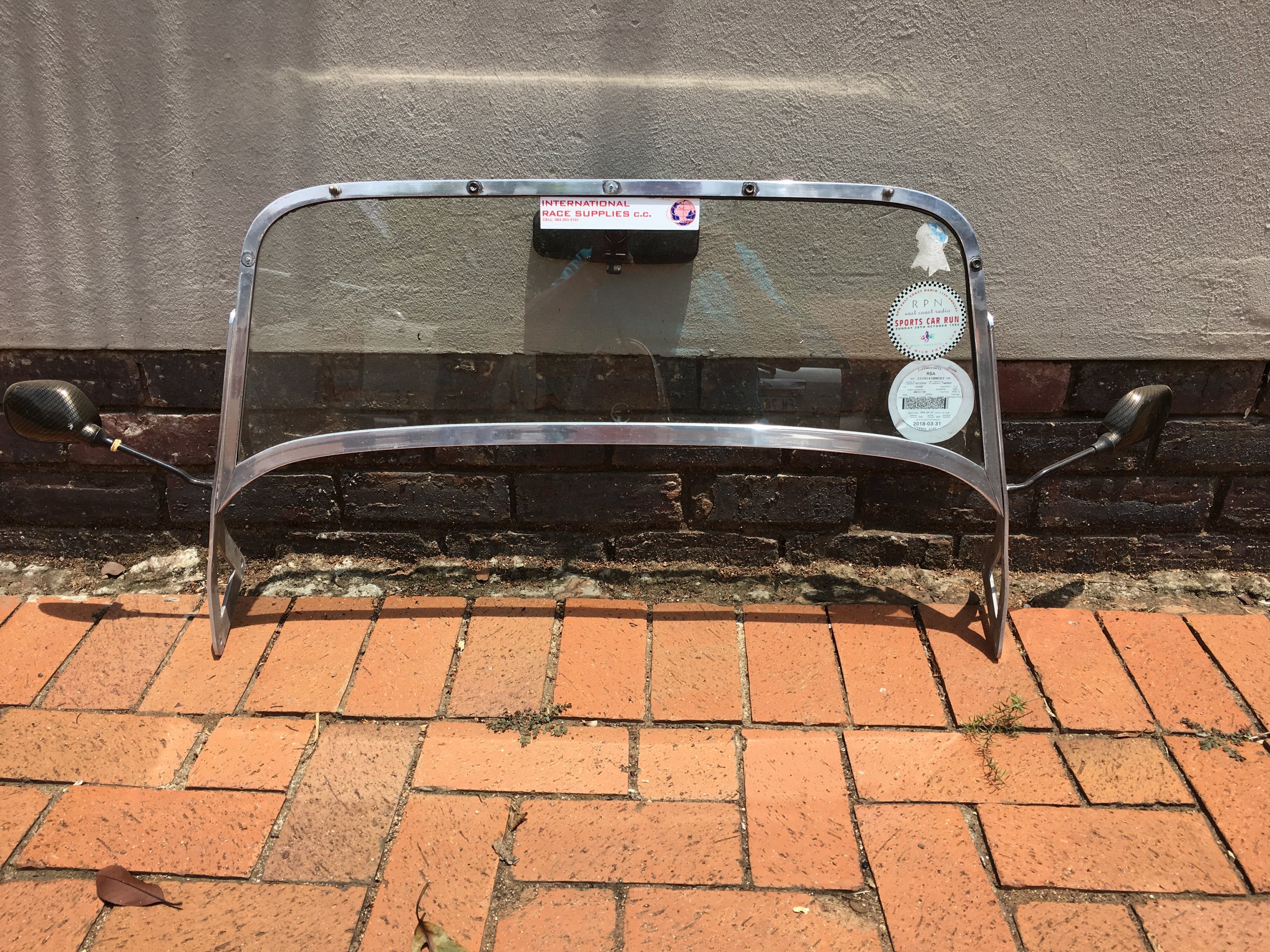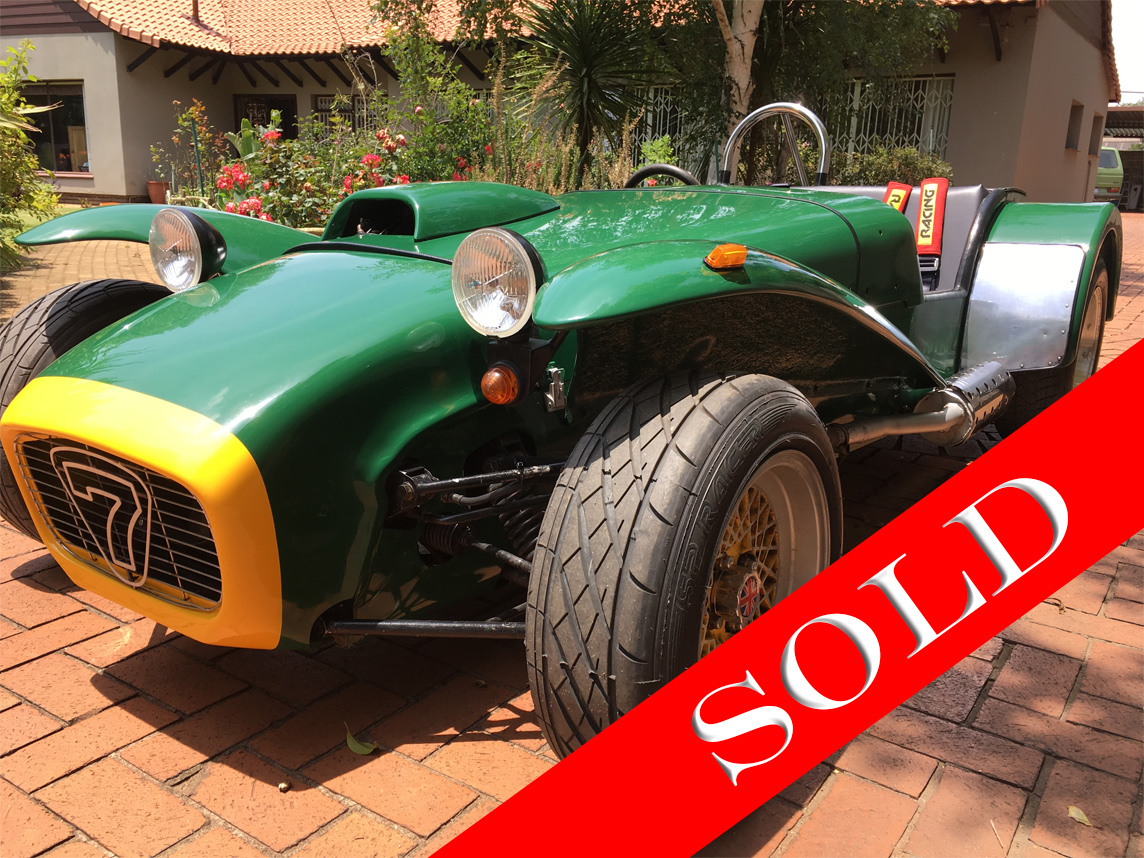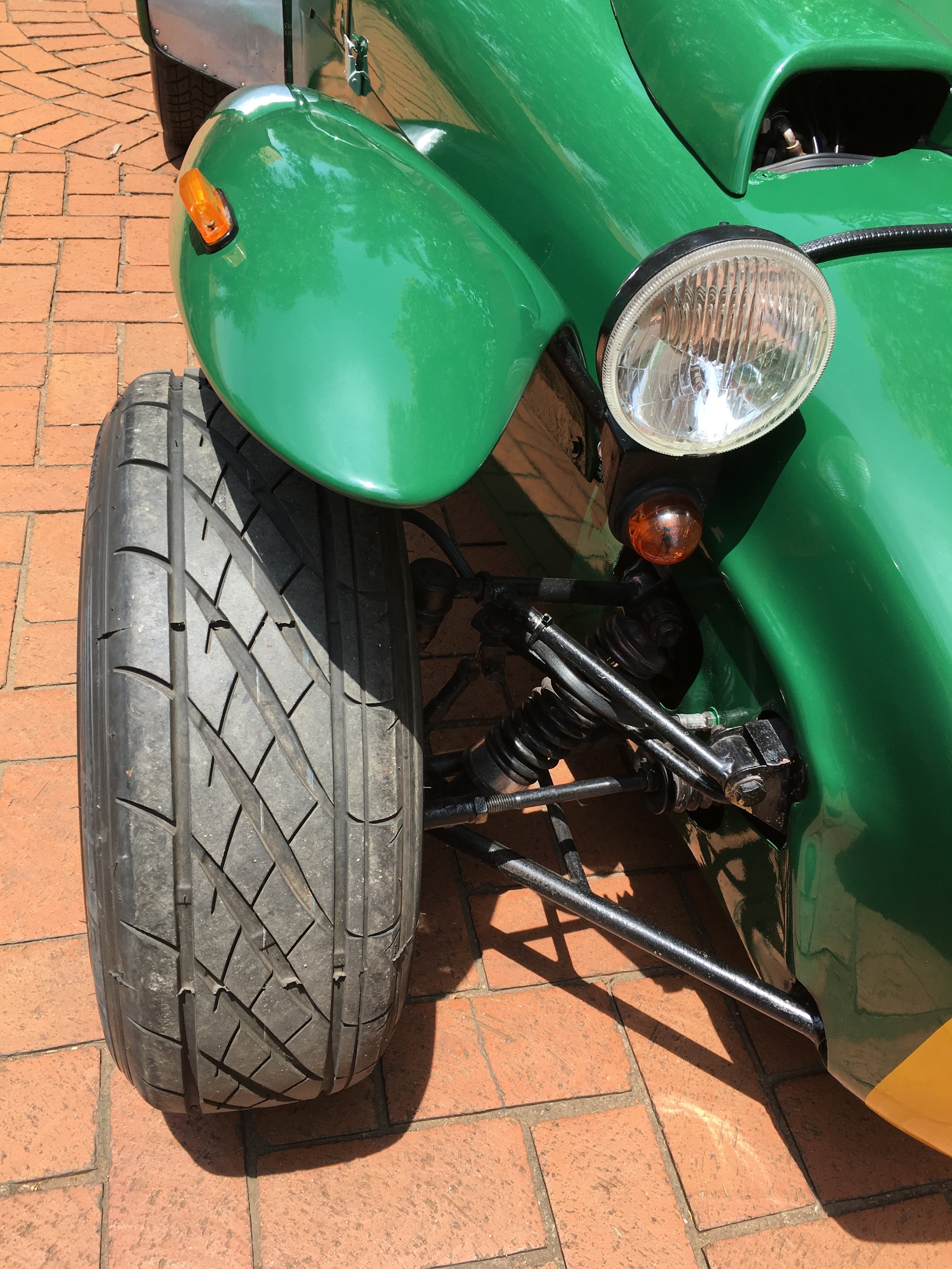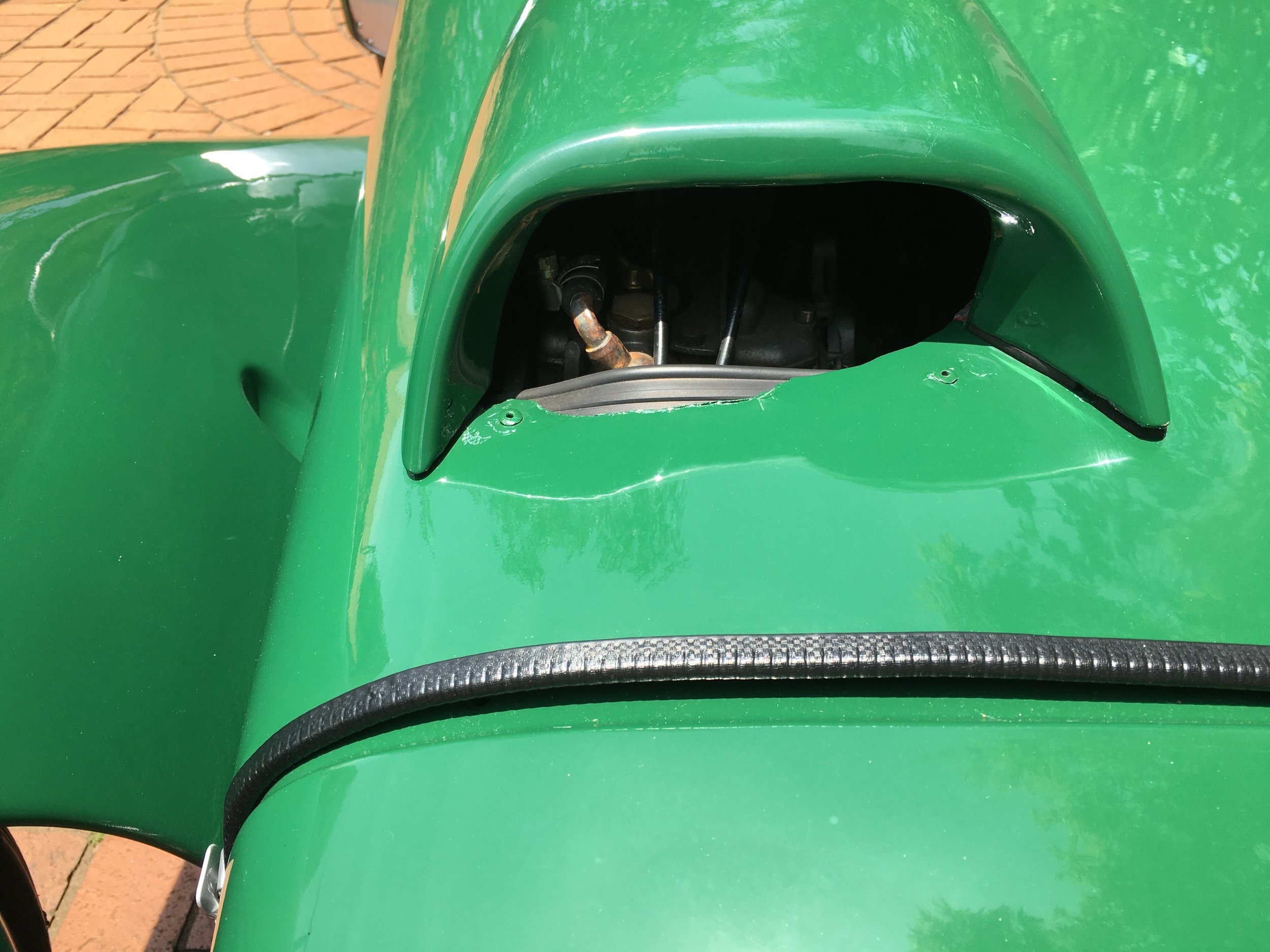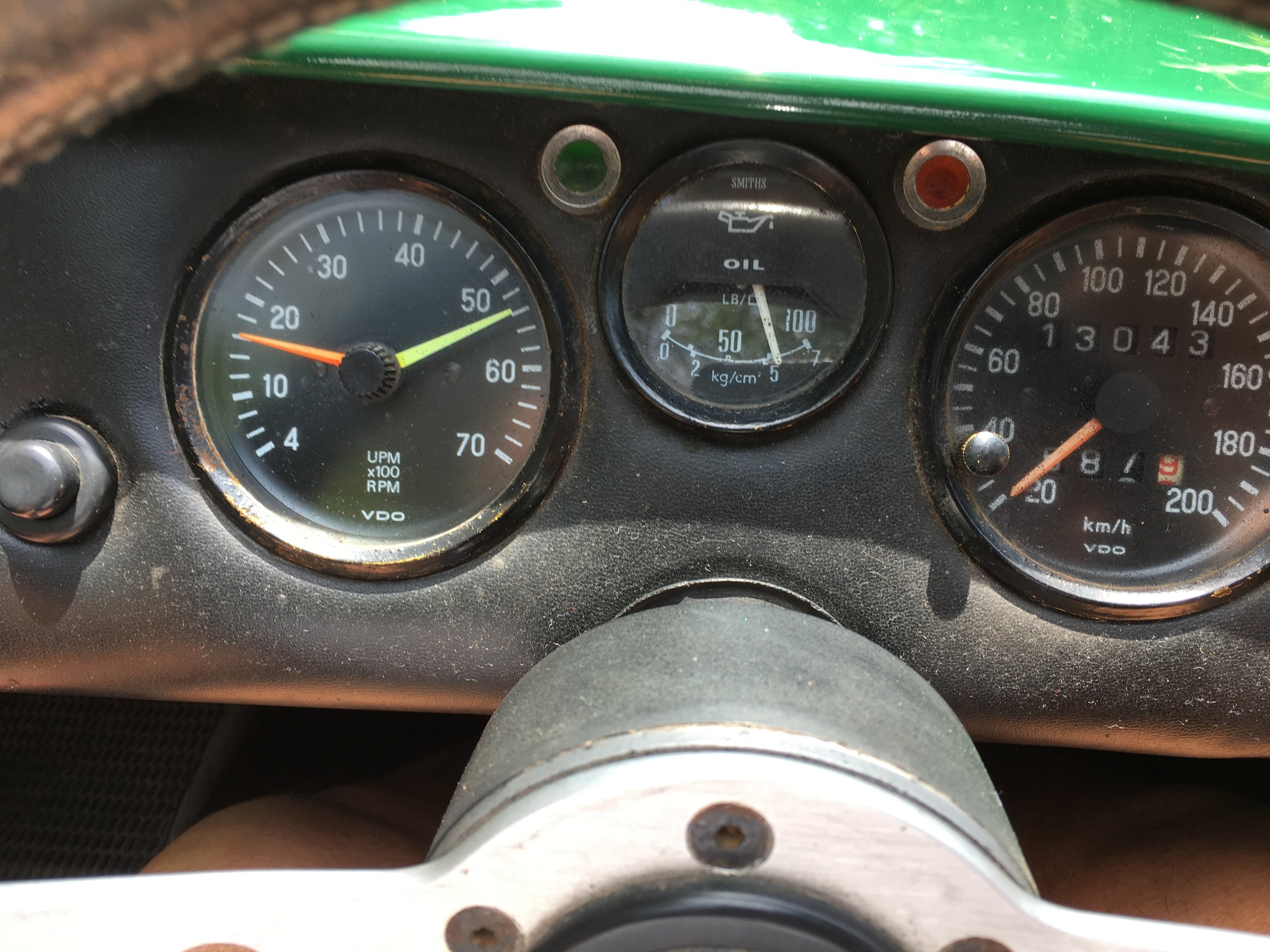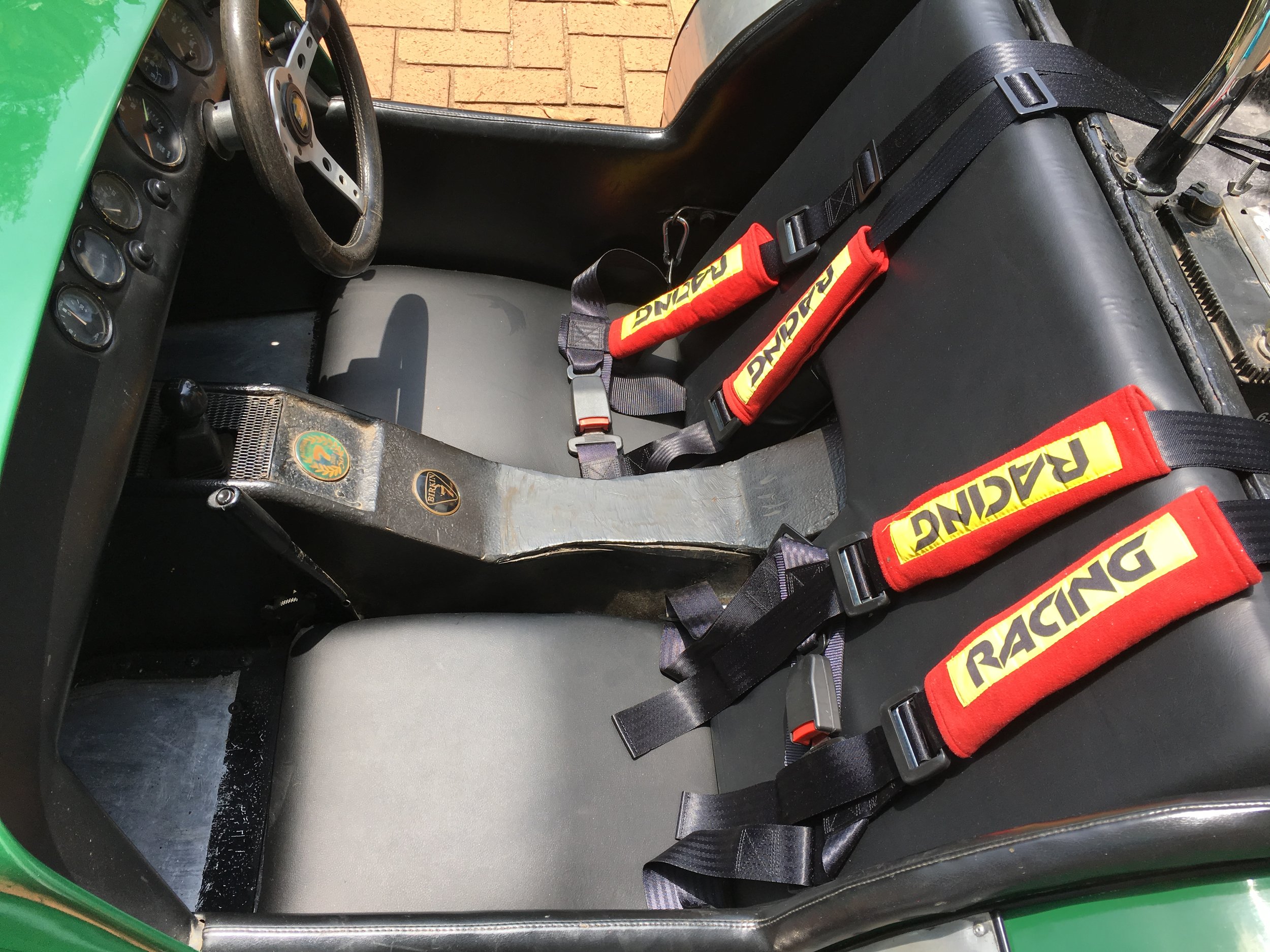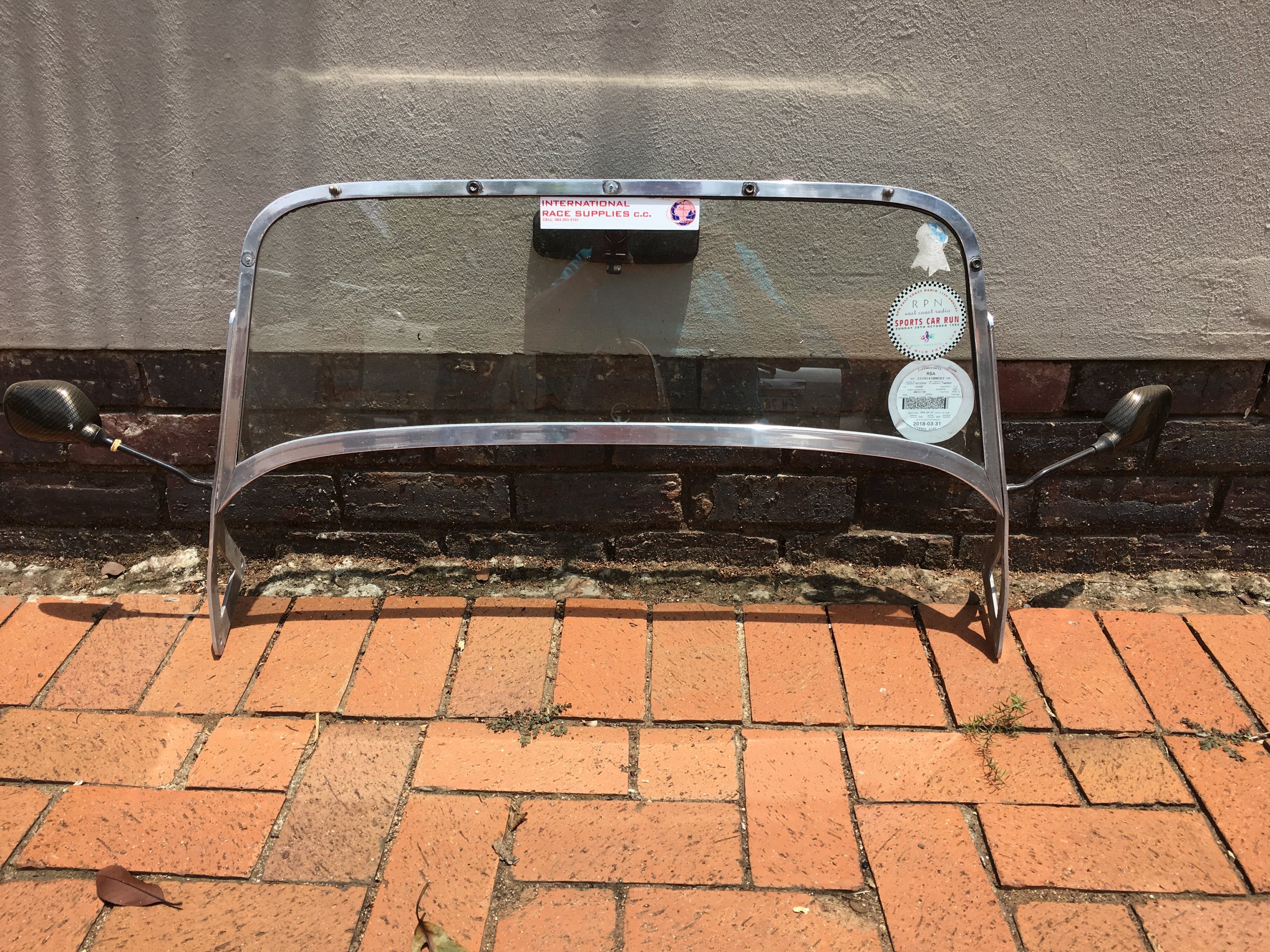 Birkin Lotus 7 1985
SOLD
It was originally designed by Lotus founder Colin Chapman and has been considered the embodiment of the Lotus philosophy of performance through low weight and simplicity. After Lotus ended production of the Seven, Caterham bought the rights and today Caterham make both kits and fully assembled cars based on the original design.
The Lotus Seven was launched in 1957, after the Lotus Eleven was in limited production. The Seven name was left over from a model that was abandoned by Lotus, which would have been a Riley-engine single-seater that Lotus intended to enter into the Formula Two in 1952 or 1953. However, the car was completed around Chapman's chassis as a sports car by its backers and christened the Clairmonte Special.
Birkin Cars, Ltd. is a South African-based car manufacturer. The company's specialty and only currently-produced vehicle is the S3 Roadster, a kit-car copy of the Lotus Super 7.
Birkin Cars was formed in 1982. Founder John Watson, an automotive enthusiast, was a fan of the classic Lotus Seven. However, the car had since finished production from the manufacturer and could no longer be purchased as new. Through the early 1980s, Watson developed and built his own version of the Seven. The cars were unveiled to the public at the 1983 South African Grand Prix. The first shipment of completed S3 Roadsters were delivered directly to be sold at Lotus car dealerships.
Since the 1980s, Birkin has expanded several times, but has kept its base of operations near Durban, South Africa. Cars are currently sold through dealers around the world in the United States, Japan, and across Europe. The car can be purchased as either a turn-key car, or as a DIY kit, that can be completed by the owner. Several Inline 4 cylinder engines, such as the Ford Zetec and Toyota 4AG can be used in the vehicle.
The car that we have for sale is one of the very first examples produced in the Durban South Africa factory. It's an original specked Birkin / Caterham replica using the round tubular chassis design. The car is fitted with very reliable and powerful Kent 1600cc motor using a stage II cam. The car comes with twin Webber side draft carbs, four speed manual gear box as well as a spare gear box. Also included in the package is a fixed windscreen option or the original styled flip option.
Why would you want to go through all the time, money and frustrations of building your own when you can buy one all ready to rock and roll? If you want a piece of the original Lotus 7 history this car will definitely work for you.
Model 1985
Transmission type: Manual
Vehicle colour: Orange
Mileage: N/A
Interior colour: Black
Number of doors: Two Doors
Convertible: Yes
Driver side: Right Hand Side
Fuel: Petrol
Motor size (CC): 1600cc Twin Carb
Owner's Manual: No
Service History: No.
SOLD