Pontiac Strato Chief 1960 Model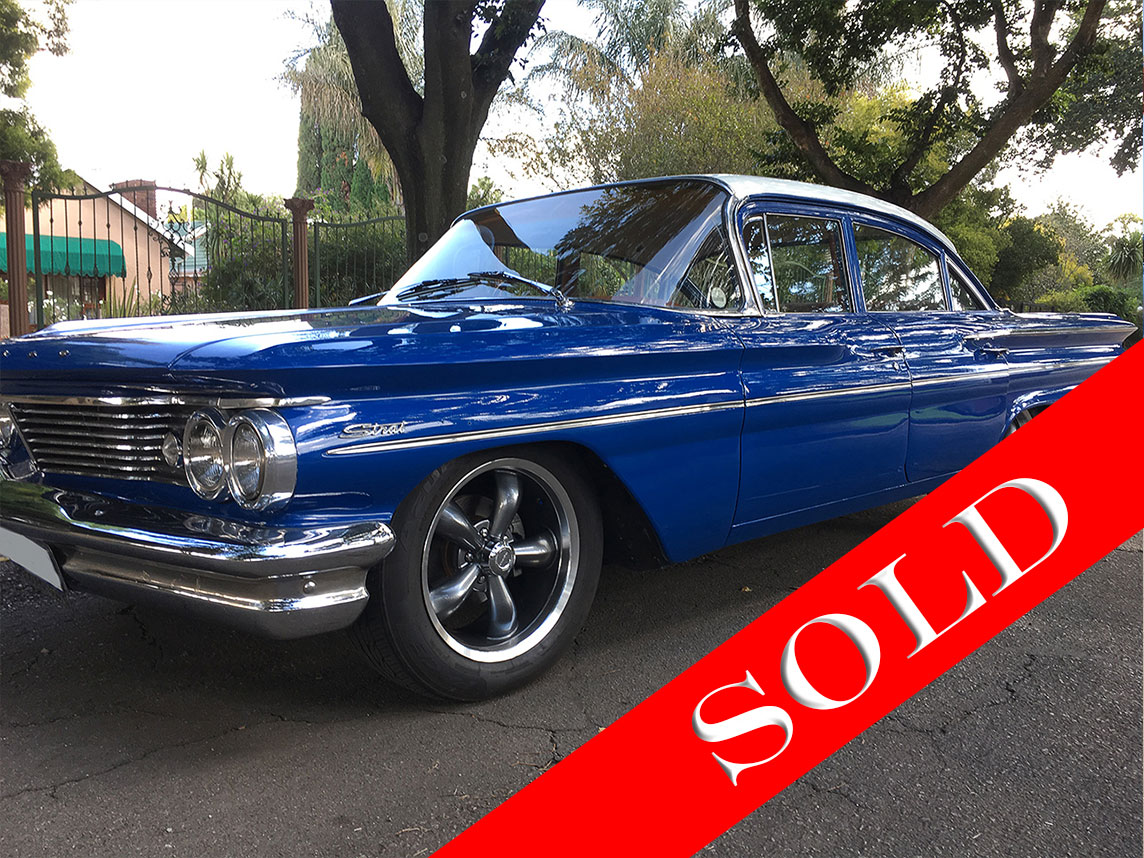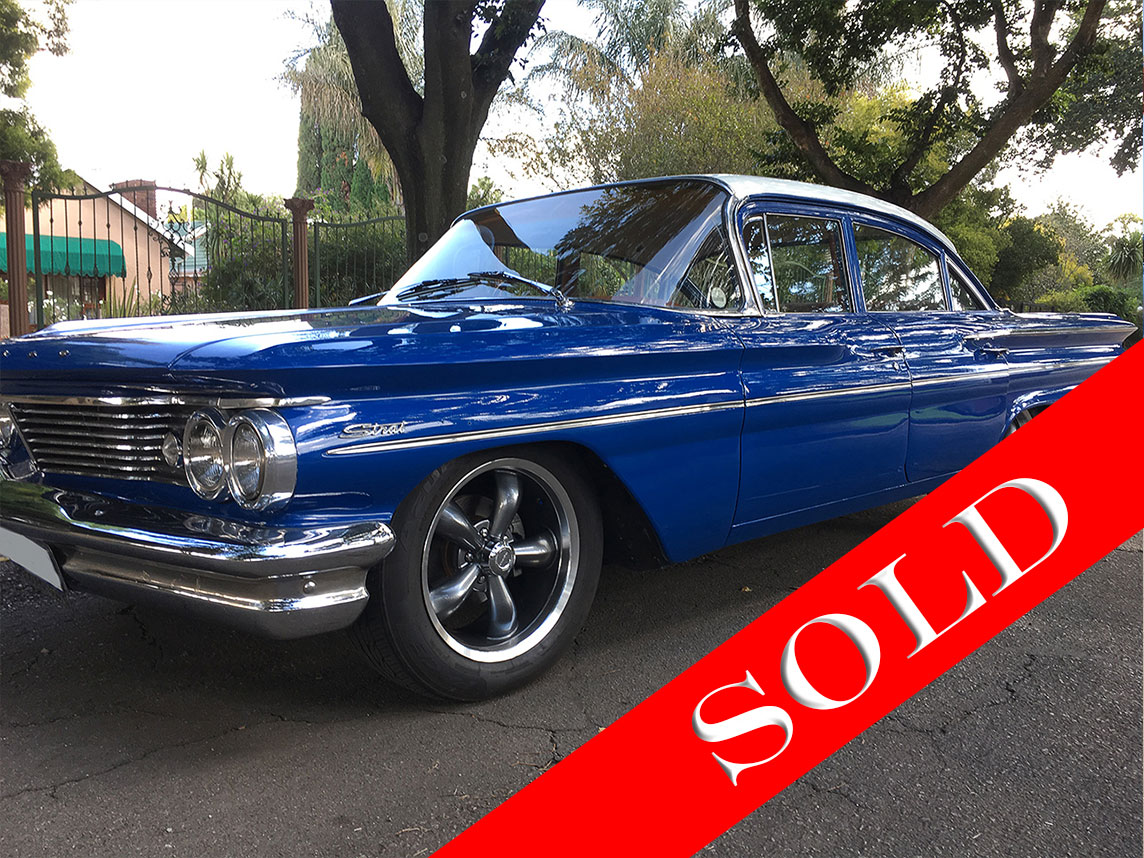 Pontiac Strato Chief 1960 Model
The Strato Chief was a Canadian car the same car was called a Catalina in the US.
For 1960, Strato Chief's and other Pontiacs received a minor face-lifting of the '59 body shell with a new full-width horizontal grille setting a design marked by a clean, mildly sculptured line. It was called the "Air Foil "appearance and the visual effect was extremely low, wide bodies that created impressions of massiveness and sleekness at the same time. Rear fins disappeared and round taillights were used. While bonnet, fender and body surfaces featured totally horizontal planes. (The grill was used for this year only-the split grille returned in 1961)
The SA Strato-Chief cars were Model 7119 with Power glide - Power Steering/brakes In 4-door sedans only.
At the time, GM of Canada was under the Presidency of Ted Walker and General Sales Manager was Jeff Humphrey.
However, we now know that GM Overseas Operations were involved as to the models assembled overseas from GM of Canada (as well as GM in the USA) as CKD kits.
Smiths Industries heaters were installed, either by importers or on assembly of CKD units. Smiths were (and are) a UK Company with subsidiaries in South Africa and Australia,whose locally produced heaters were installed by GM overseas plants
SOUTH AFRICA : General Motors South African Property Limited, Port Elizabeth.
General Motors South Africa Property Ltd., in Port Elizabeth assembled all South African-assembled CKD Chevrolets and US/Canadian Pontiacs on South Africa's southern coast. Some cars were imported into South Africa S.U.P. at great cost including Impalas -rumours suggest the import duty was 100%.
South African cars were also exported throughout Southern Africa, e.g. Southern and Northern Rhodesia, Kenya, etc., all RHD, and some were definitely exported to Australia and New Zealand in small numbers. This may have been 'officially' or by servicemen, tourists and re-settlers taking their cars with them.
The value leader for the Pontiac tribe was the Strato-Chief, represented by a single two-door sedan and four-door sedan. Modestly trimmed they might be but they were still pure Pontiac.
For model designations, the Strato-Chief, Laurentian and Parisienne counterparts in the U.S. were the Catalina, Star-Chief and Bonneville.
The example we have for sale is an original South African assembled vehicle. The car has had an extensive restoration with a modern and reliable touch added. The old motor was replaced with a Lexus VVTI V8 engine and gear box. The brakes have been replaced all round using 7-series BMW Disc brakes. The suspension is original but lower springs have been fitted making the cars stance all the mightier. The interior and carpets are all brand new using genuine leather on the seats, dash and door panels. A brand new complete free flowing stainless steel exhaust system has been fitted. The old original style speedo meter has been GPS adapted. The car is fitted with 18'inch wheels slightly off set on the rear. All the chrome trimmings are original and have been chromed to the highest quality

If you are looking for a Classic 60"s style pure American Muscle Car with all the modern mechanicals and reliability you are not going to get a better example.
Model: 1960
Transmission type: Automatic
Vehicle colour: Blue
Mileage: Restored
Interior colour: Brown Genuine Leather
Number of doors: Four Doors
Convertible: No
Driver side: Right Hand Side
Fuel: Petrol
Motor size (CC): Four Litre V8
Owner's Manual: No
Service History: No
SOLD